Saturday, May 13th, 2017
VBC Meeting #51: Recipe Redo
Host of the Month: Slynn and Ramon
Location: Denton, TX
For this meeting Slynn thought it would be fun to revisit some dishes previously made by members of Vegan Bake club. It was. At least it was fun to eat the things again!
This is what we made: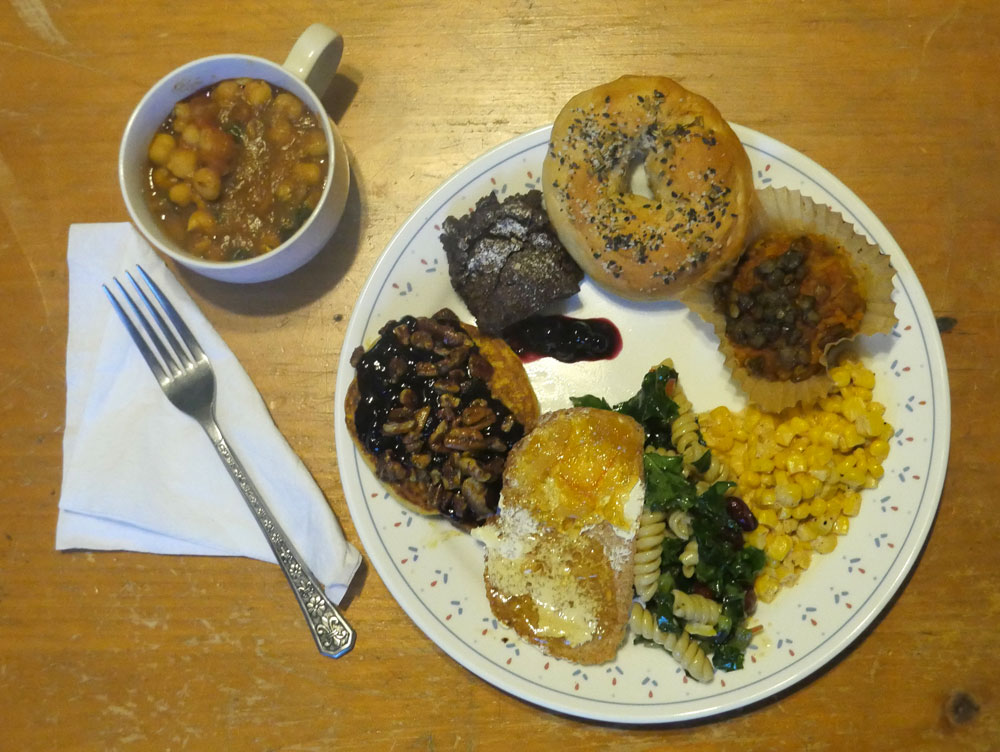 Billy: Everything Bagels
Billy didn't have to reach back in his memory too far for the recipe he wanted to redo. He decided to make everything bagels–same as last month! This time he opted to steam the bagels in a wok before topping them with seasoning and baking them.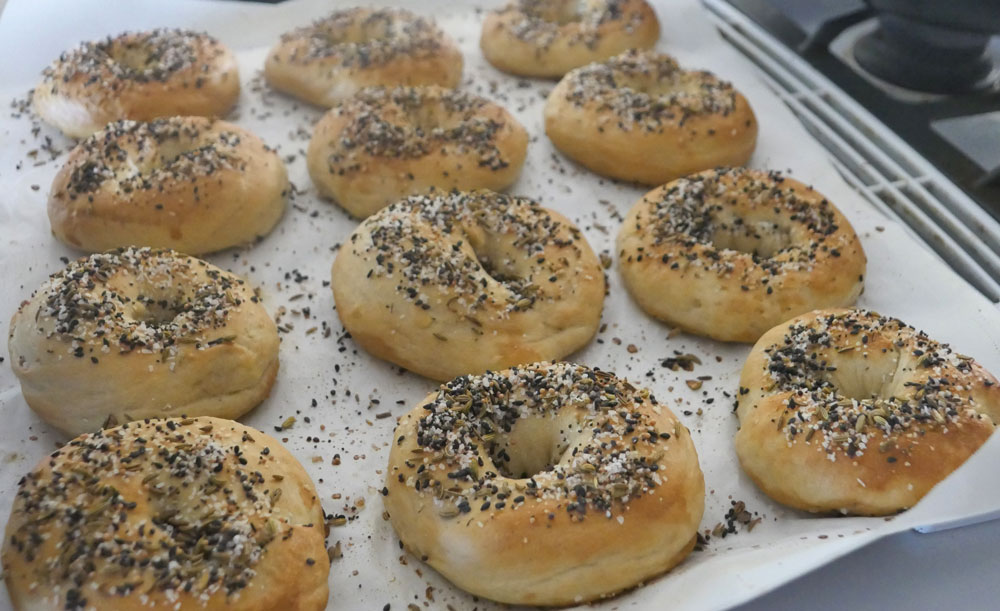 John: Orange Lemon Marmalade; Lemon Marmalade; Cherry Almond Brownies
John went back one meeting further than Billy, wanting to improve upon the textures of the marmalade he made for the Kick out the Jams meeting, so he remade orange lemon marmalade and also made a lemon marmalade. He preferred the texture of the orange lemon marmalade he made this time over last time because it was less hard. For the lemon marmalade he used a lower fruit ratio, resulting in a more watery consistency, so he cooked it longer and added more sugar. He served his marmalade with bread and margarine.
John also made cherry almond chocolate bar brownies from the comfort food meeting. He ran out of chocolate chips and vegan butter, so he substituted extra cocoa powder and coconut oil. He also didn't line the pan in parchment paper, so they were mildly difficult to extract from the pan.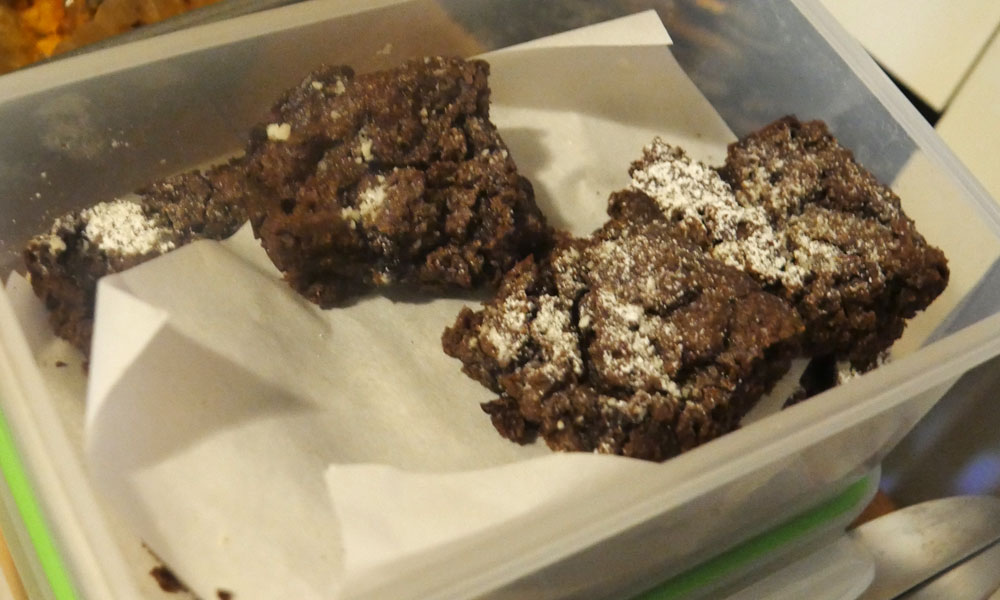 Lauren: Pasta Salad via Billy's Garden
Lauren wanted to make something that would make use of the vegetables that had recently been picked from Billy's garden. She decided to make a pasta salad in honor of the couple of times John has made big bowls of pasta salad combined with the kale salads that Drew and Caroline have made. She used kale, yellow squash, bell pepper, and basil provided by Billy's garden plus carrot shreds, black olives, and Drew's (not the Drew at the meeting) Rosemary Balsamic Salad Dressing.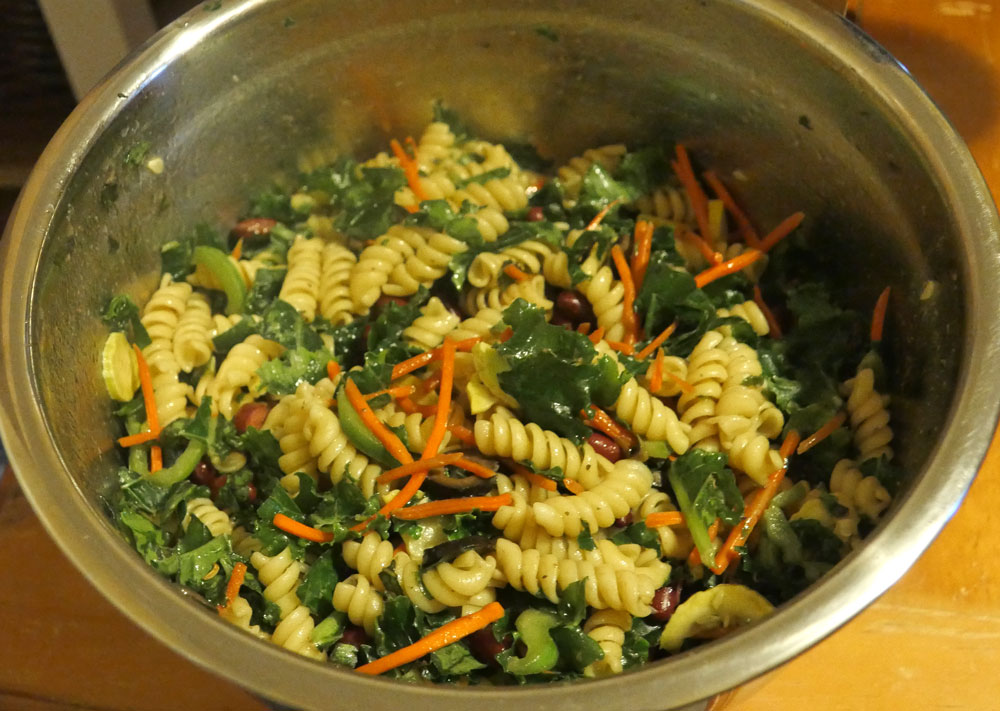 Ramon: Jalapeño Johnnycakes with Curried Pecans and Blueberry Ginger Compote
Last time Ramon made us his Johnnycakes and curried pecans was for the Chili meeting. The recipe for the pecans is available on the Chili post. For a new twist, this time Ramon also made a blueberry ginger compote with fresh ginger to drizzle over the cakes.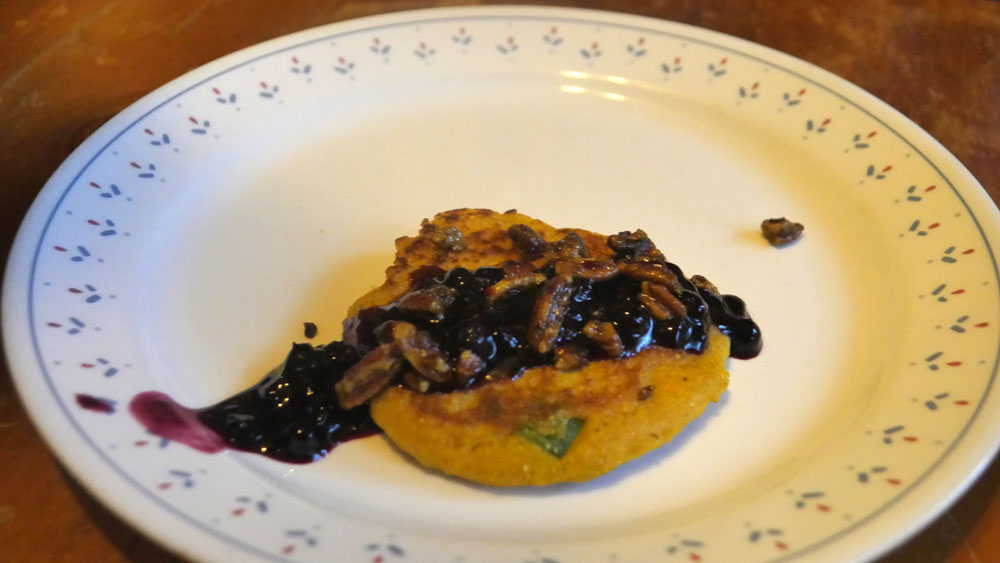 Lilly: Saffron Lentil Rice Bites
Lilly made this as a variation of a split peas and rice dish she made for the Sauces meeting. She made a tomato concoction seasoned with saffron and other spices then mixed this with cooked lentils and jasmine rice she had prepared separately. She put the mixture into muffin cups, topped them with fried lentils, and broiled them in the oven.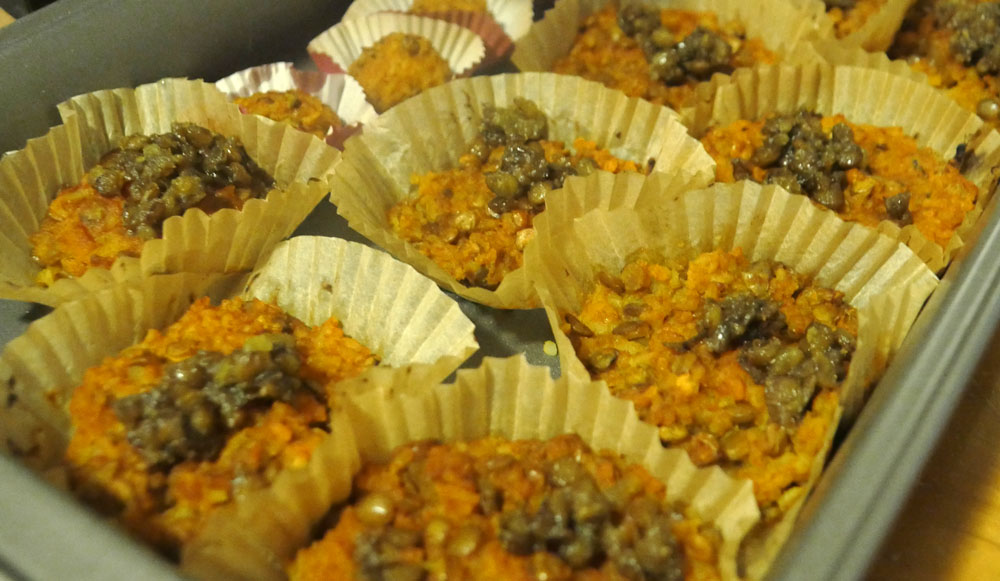 Slynn: Twenty Minute Chana Masala
Slynn made Billy's posted Twenty Minute Chana Masala recipe plus brown rice prepared with vegetable broth. Slynn spent about twenty minutes just cutting the onion and cilantro, but aside from that, making the recipe was pretty fast.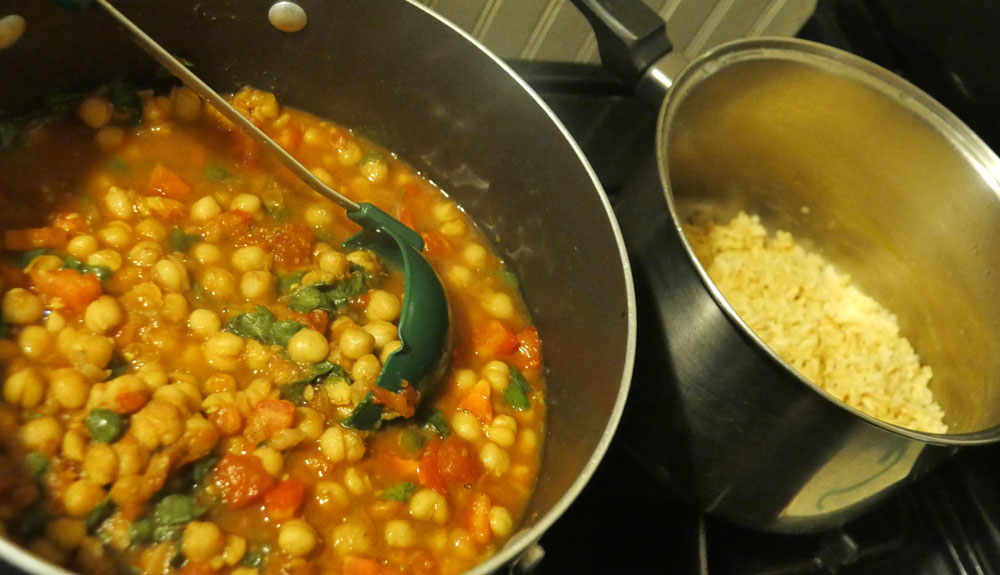 Drew and Caroline: Elote
Though elote is not a redo recipe in the context of Vegan Bake Club, Drew and Caroline had been talking about making it recently, and it is a dish they could make quickly after spending the afternoon in Dallas. To make their elote, they cooked canned corn (if they'd had more time they would have liked to use fresh roasted corn) in a pot with vegan Parmesan cheese, chili powder, lime juice, Just Mayo, lemon pepper spice, and Tapatío hot sauce.