Twenty Minute Vegan Chana Masala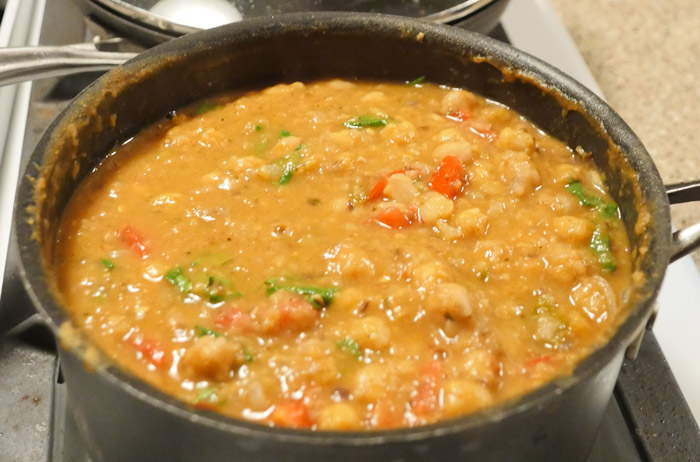 Ever crave spicy, slow cooked [vegan] protein but don't want to wait behind the stove for hours? Stew up some twenty minute chana masala!
Ingredients, Tools

4 10-12oz Cans Chickpeas/Garbanzo Beans
Shan® Chana Masala Mix
2 Small/1 Large Onion(s)
1 Can Crushed/Diced Tomatoes
1 Cup Water
1 Fresh Tomato (semi-optional)
1 Cup Fresh Cilantro
3-4 Tbsp Canola Oil
Large Pot
Ladle/Scoop/Giant Spoon
Knife
Speedy Preparation Is Speedy
Start by heating oil in the pot on high. Rinse and slice onions thinly.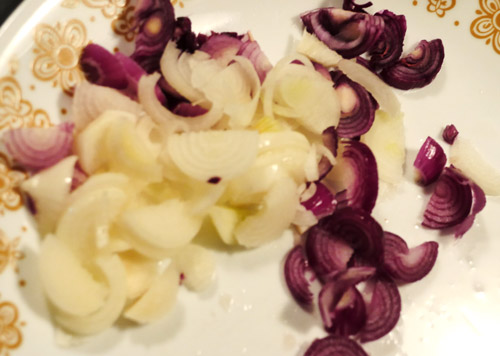 Quickly open the chickpeas while the oil heats and drain any liquid. Add onions to the oil once it's hot enough to sizzle a sample onion slice.

Rinse and dice fresh tomato while periodically stirring onions for approximately 2 minutes. Add chickpeas, canned tomatoes and water to the pot and stir. Add 4-5 tablespoons of Shan® Chana Masala Mix to the pot and stir thoroughly: season additionally and taste-test to an appropriate spiciness.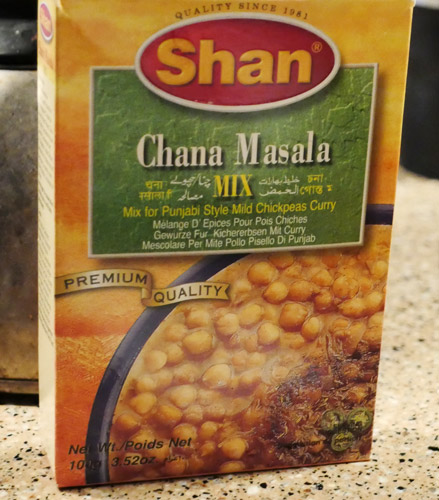 Your pot should now resemble this: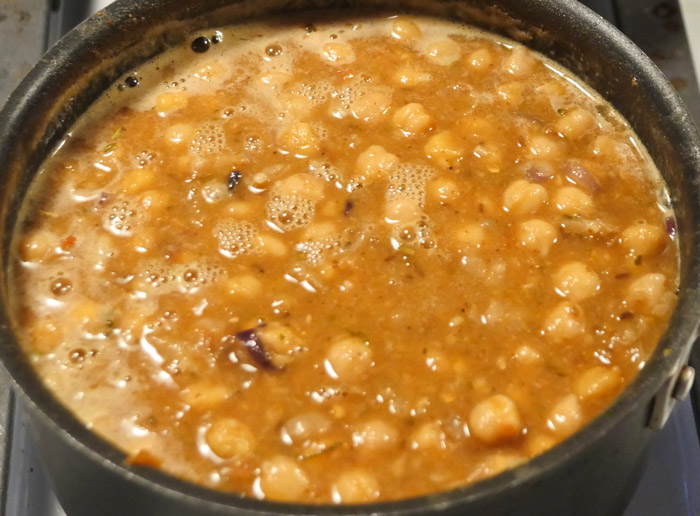 Rinse and process cilantro while allowing the pot to cook on high for 8-12 minutes while stirring periodically.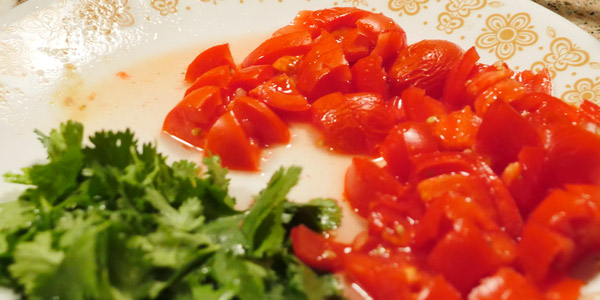 Once the liquid has assumed a stew-like consistency, shut off the burner and stir vigorously to cool the Chana. Work in fresh tomato and cilantro: it's done!