March 31, 2023 – 10th Anniversary Bake Along
As a special separate online-only event to lure in old friends who don't make it to VBC in person much these days, we celebrated our Vegan Bake Club Ten Year Anniversary by gathering on March 31, 2023 for a bake-along.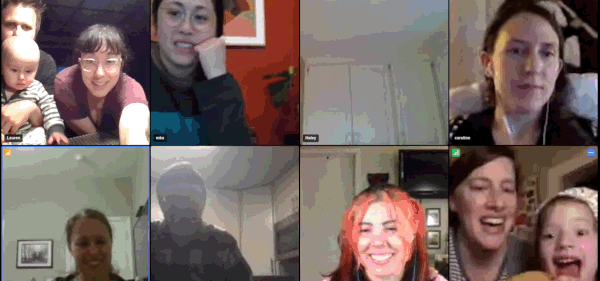 We started with VBC's favorite go-to easy orange cake recipe, and varied it as each person desired. The base orange cake recipe is the eight ingredient cake that inspired Slynn's interest in vegan baking that has shown up a lot over the years in various altered forms. John made it for the 3 Year Anniversary Vegan Bake Club meeting, and adaptations have appeared at such times as when…
The original recipe linked above bakes at 350°F in an 8×8″ pan for approximately 30 to 35 minutes. The ingredients are:
1 ½ cups all purpose flour
1 cup sugar
1 tsp baking soda
½ tsp salt
1 cup orange juice
1/3 cup vegetable oil
1 tbsp vinegar
1 tsp vanilla
This is how we made our cakes:
Annette added orange zest for extra flavor.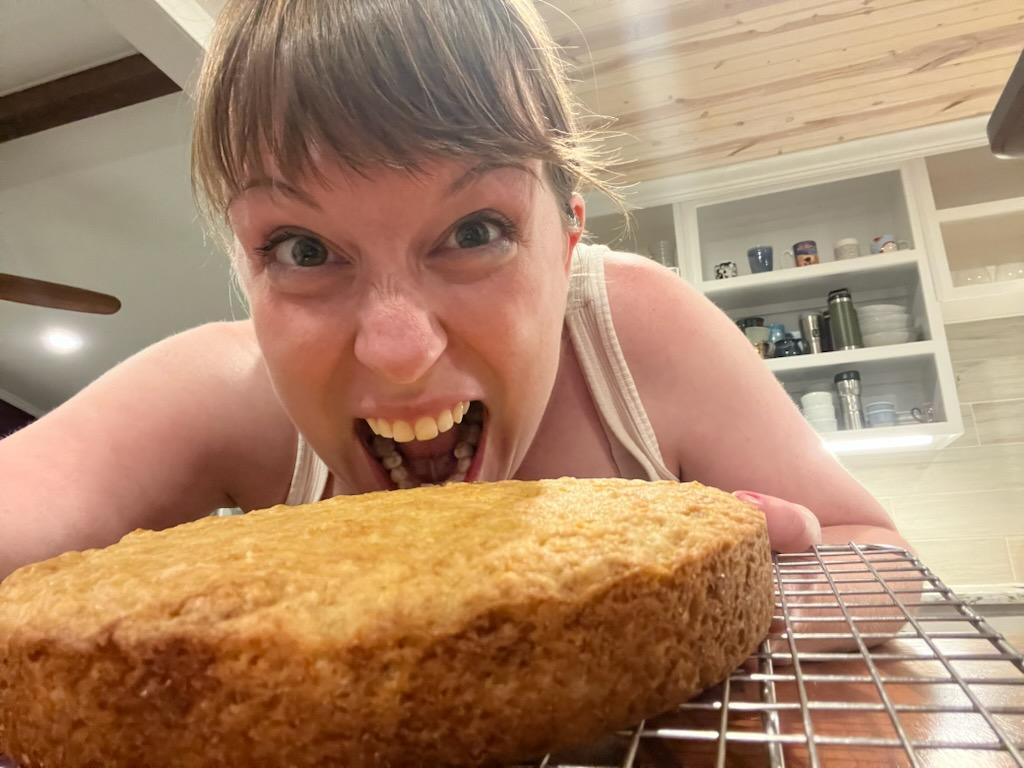 She also finally introduced us to her pig, Speck, who seemed to like the cake.
Lauren copied Annette by adding orange zest too, and she topped the cake with coconut whipped cream and strawberries.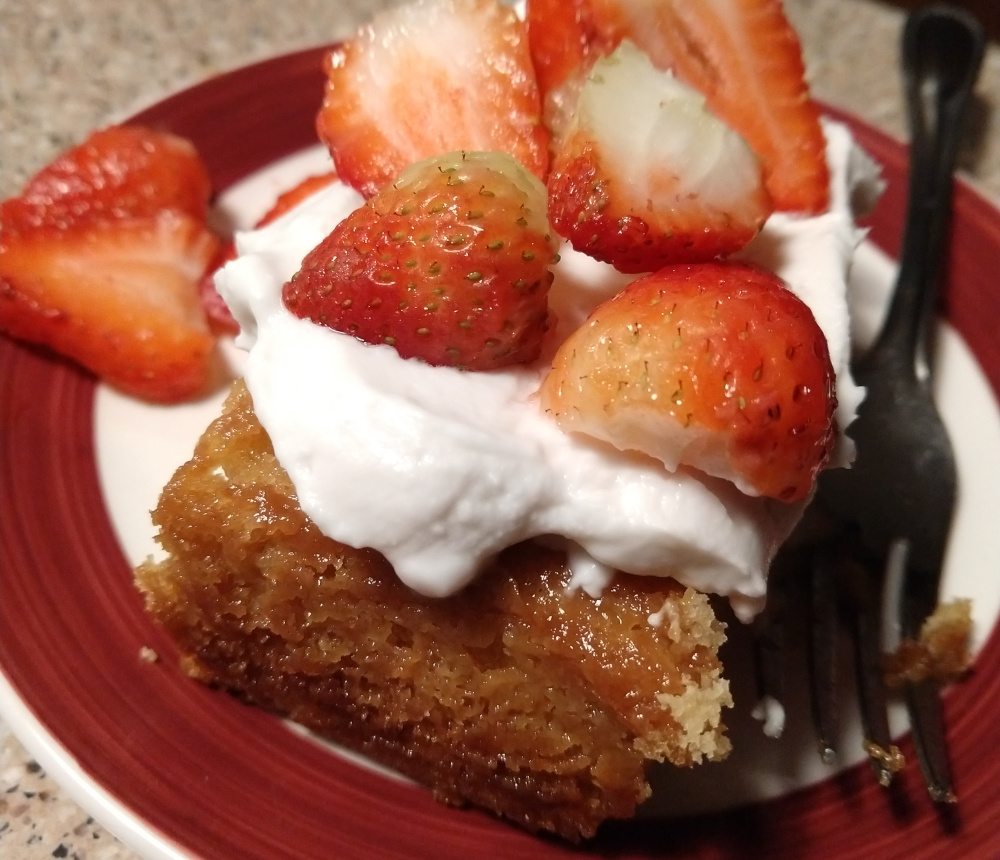 Slynn and Neva used orange mango juice, reduced the sugar added, and baked the cake as cupcakes for 22 minutes.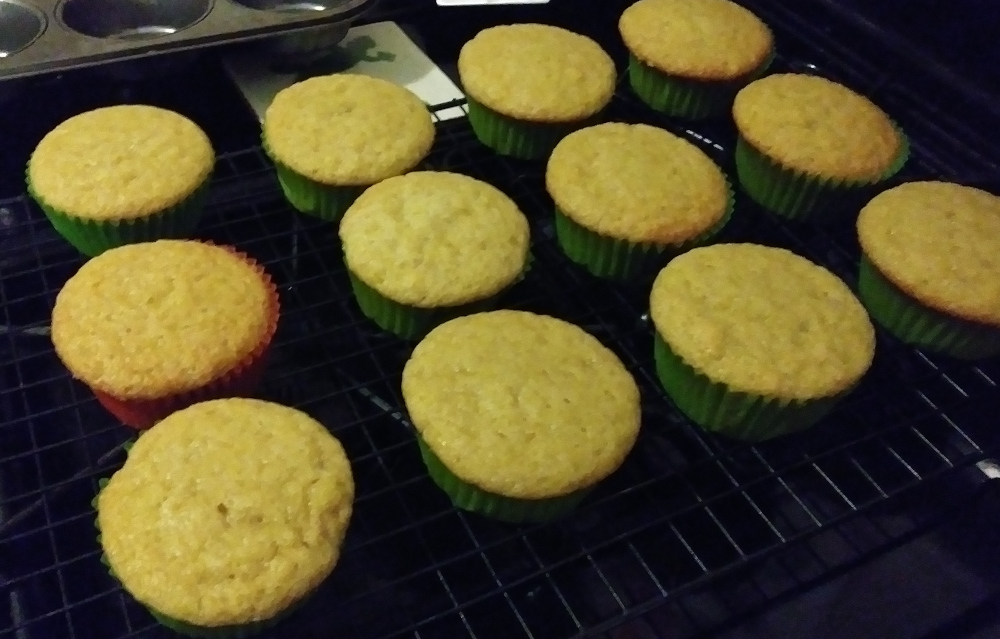 Megan went with Pomelo zest and grapefruit juice instead of orange juice. Haley diverged to the extent of making gluten-free Banana Teff Bread instead! (If you want to make the recipe, she recommends adding a few tablespoons of applesauce to make it less dry.) John made the orange cake but added extra vanilla and baked it in a bread pan. Unfortunately, not waiting long enough to take it out of the pan or perhaps not greasing the pan thoroughly, the bottom of the cake stayed in the pan when he tried to remove it. He ate it all though, sans frosting or other dressing up. Orange cake is good that way.
Though they did not bake, we also got to see Jerrell, Trista, Shannon, and Caroline, which of course, is just as sweet as any cake. We made it to ten years!