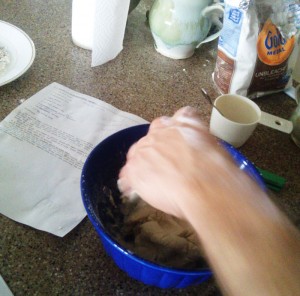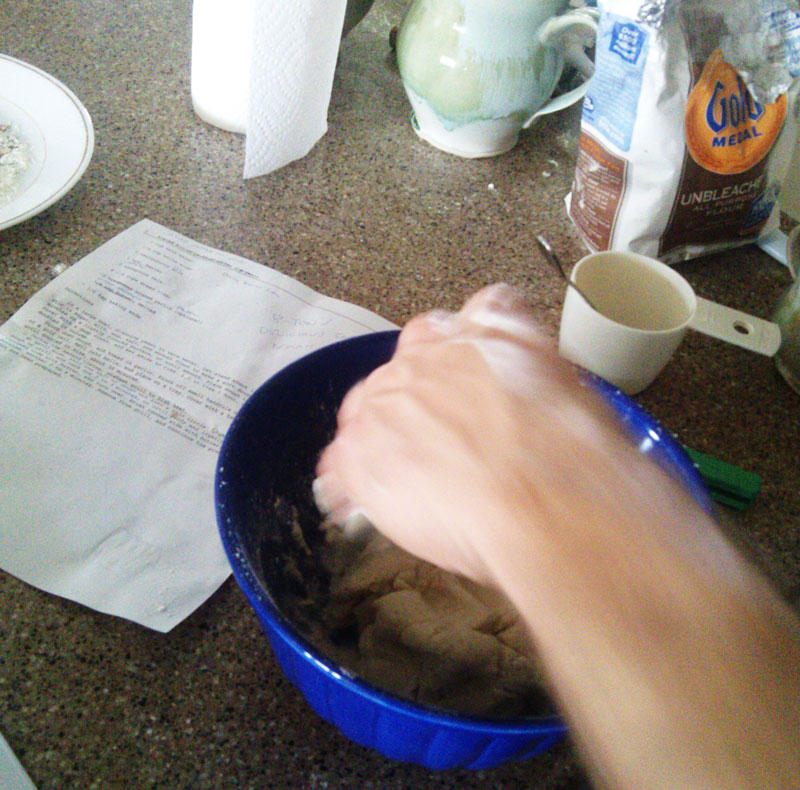 1 Packet or 2 1/4 Tsp Active Dry Yeast
1 Cup Warm Water
1/4 Cup Sugar
1/4 Cup Soy Milk/Almond Milk
1 Tsp Ener-G Egg Replacer
2 1/2 Tsp Salt
3 3/4 Cup Unbleached Flour
Pinch Garlic Powder
1/2 Tsp Baking Soda
Vegetable Oil (for greasing mixing bowl and pan)
1/3 Cup Diced Turnips
Dissolve yeast in warm water. Let stand 10 minutes. Stir in sugar, milk, egg replacer, salt, baking soda, garlic powder. Knead for roughly 5 minutes, oil bowl, cover dough in bowl with damp paper towel. Allow to rise for 1 hour.
Pan fry diced turnips and knead into dough. Pinch off golfball-sized chunks and place on a tray or flour-dusted plate. Cover with damp paper towel and allow to rise for another 30 minutes. Heat grill or pan. Form balls into thin, flat discs. Heat on pan for 2-3 minutes, or until brown. Flip and repeat.