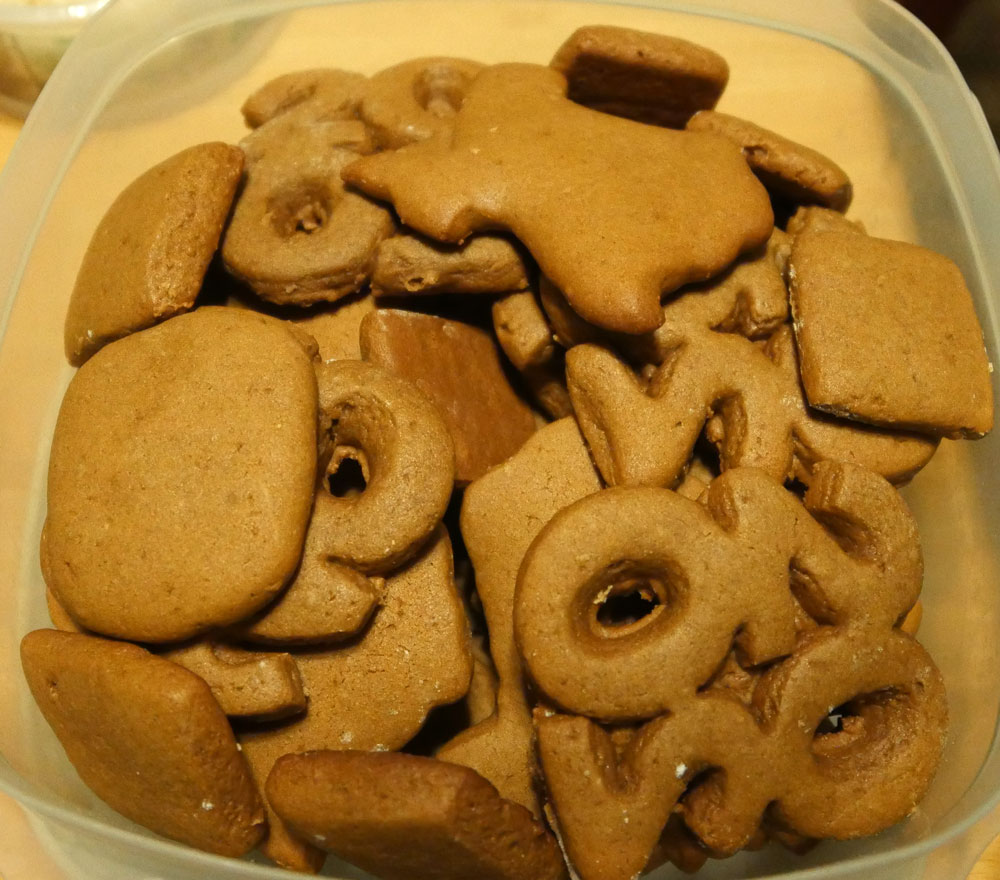 1 TBS golden flaxseed meal
3 TBS water
1 1/4 cup brown sugar
1/4 cup coconut oil
1/4 cup vegan milk
1.5 teaspoons vanilla extract
1 tablespoon fresh grated ginger
zest of one orange
1.5 teaspoons baking soda
2 teaspoons cinnamon
1/2 teaspoon nutmeg
1 cup molasses
5-6 cups flour
Preheat oven to 350°F.
Make a "flax egg" by mixing 1 TBS at a time of the water into the flaxseed meal and allow to sit for a few minutes.
In a large bowl, cream the brown sugar and coconut oil, then mix in the flaxseed mixture, vegan milk, vanilla, ginger, and orange zest. Once smoothish, mix in the soda, cinnamon, nutmeg, and molasses. Start adding the flour until you have a stiff enough dough to roll out.
On a lightly floured surface, roll the dough to 1/4″ thick. Cut cookies into a pig shape (or whatever shape you want), and place on a baking sheet covered with parchment paper (or foil or how you like) with about 1.5 inches between shapes to allow for spreading.
Bake for 15-17 minutes or until they look fully baked with lightly browned edges.