October 25, 2015 – Trick or Treat
Sunday, October 25, 2015
VBC Meeting #32: Trick or Treat
Host of the Month: Slynn
Location: Denton, TX
With a Halloween inspired Trick or Treat theme for this Vegan Bake Club meeting, we made some jack-o'-lanterns. Here you can see Headless John and Slynn preparing three pumpkins.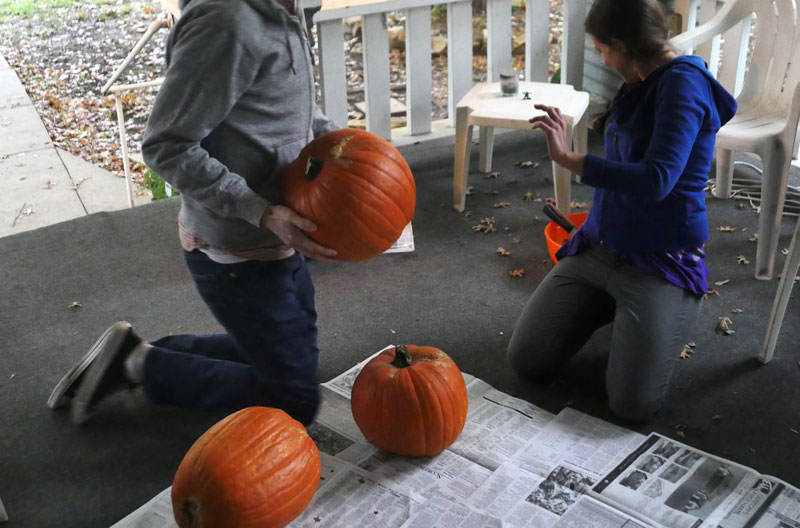 It was not long before Billy, John, and Taylor discovered the effort it takes to repeatedly inflict aesthetically pleasing stab wounds on a pumpkin. It was a battle of heart and brawn. In the end, they were victorious.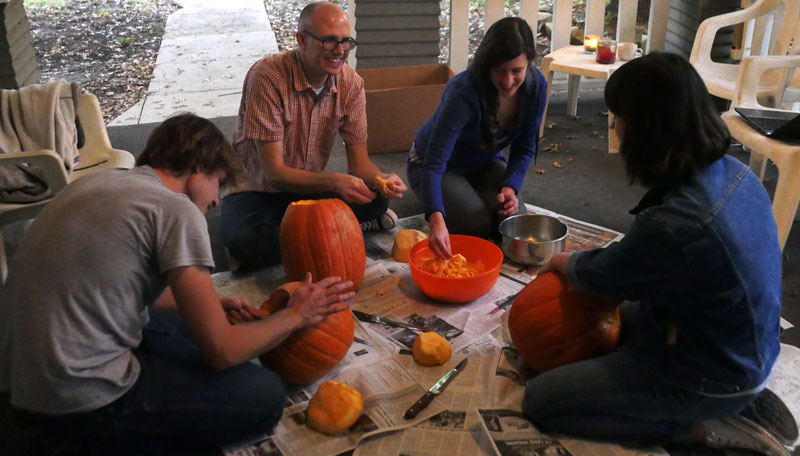 Taylor: Loud Kitten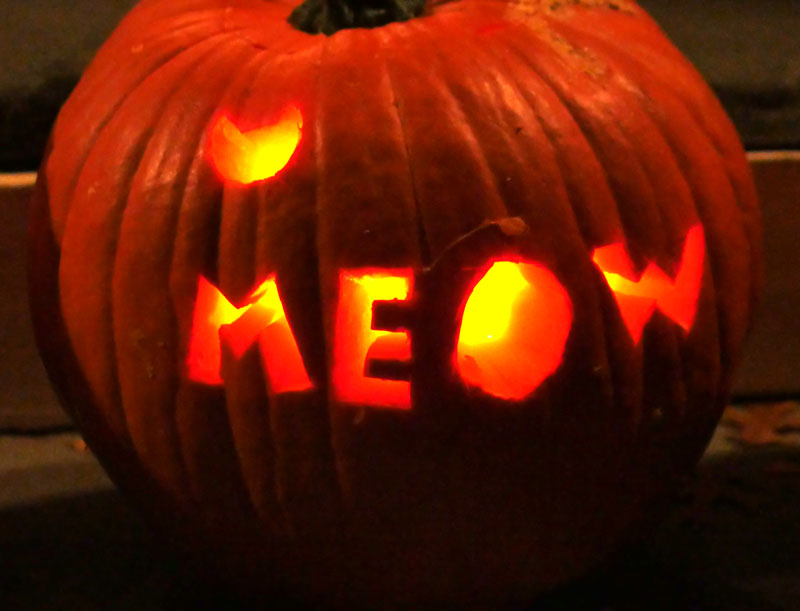 John: Cannibal Jock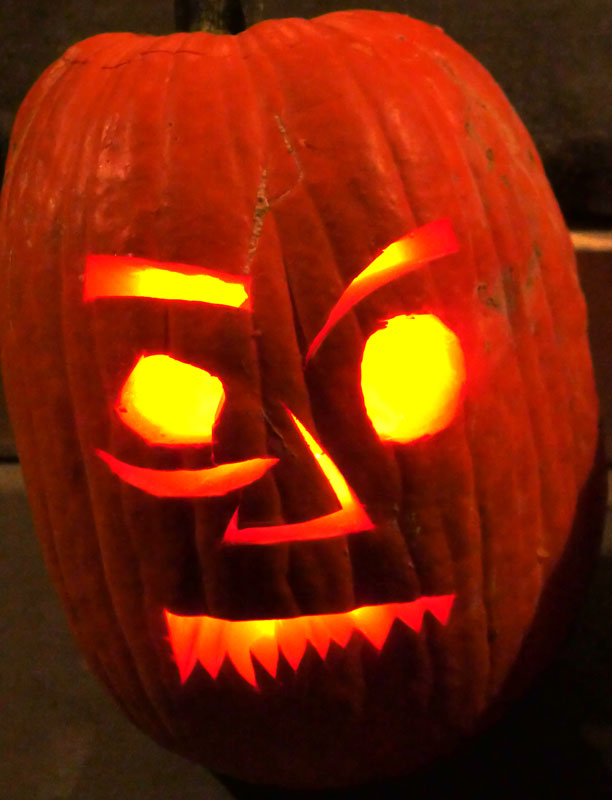 Billy: Pac-Man's Ghost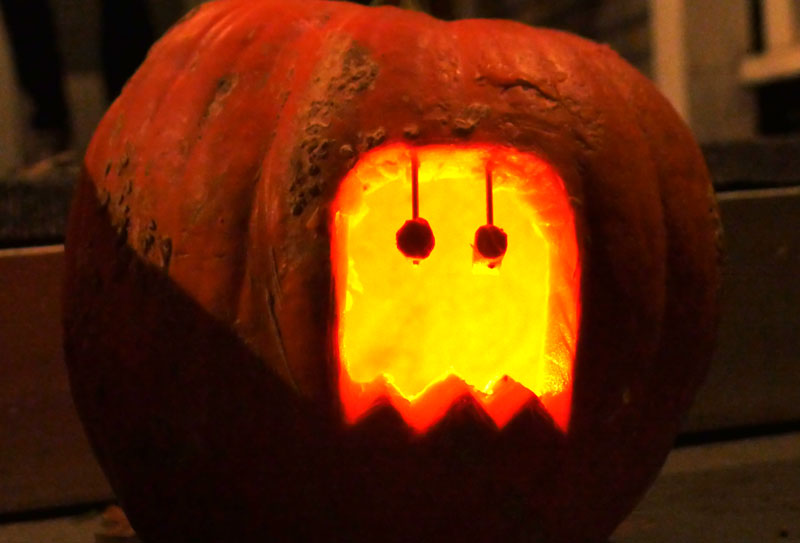 Meanwhile, Slynn dug through the pumpkin innards to pull out the seeds. Then she made three flavors of roasted pumpkin seeds: salted, curry, and garam masala for us to snack on while we watched Count Dracula and His Vampire Bride.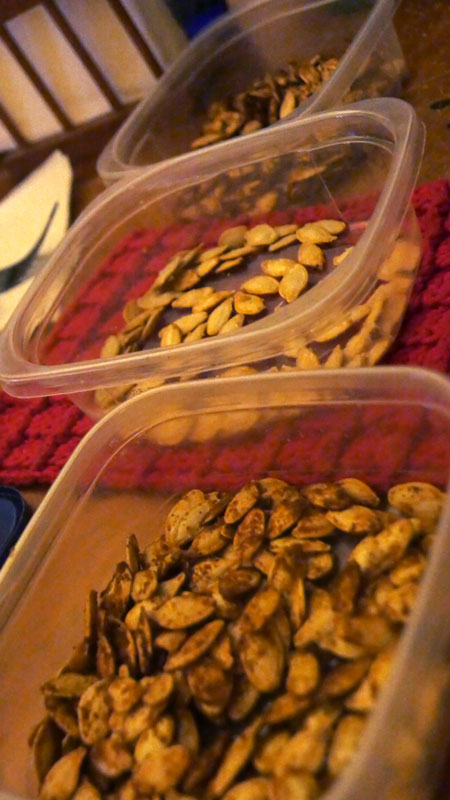 These pumpkins made a nice group all lit up.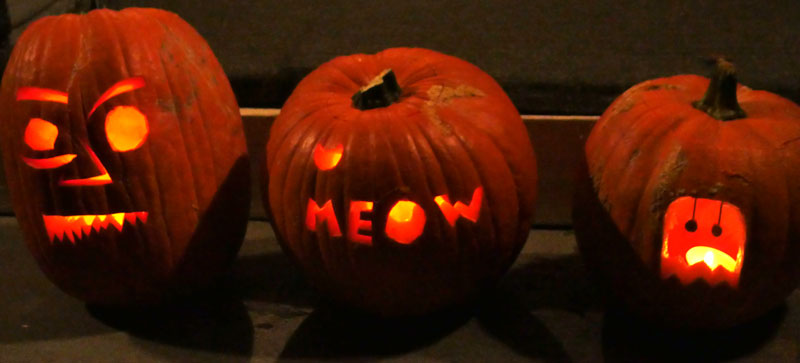 This is what we made: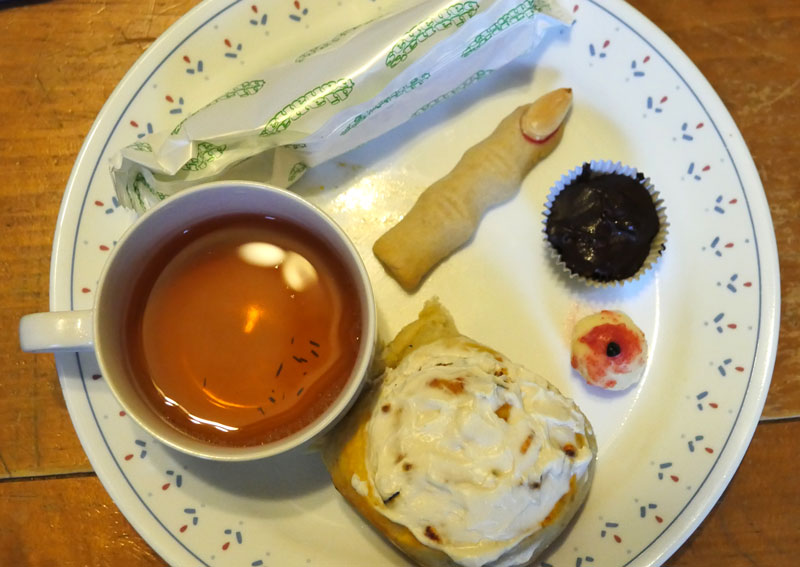 Slynn: Pumpkin Peanut Butter Cups
Slynn finally found a use for some long-had paper candy cups. She melted some organic chocolate chips, mixed up some pureed pumpkin and peanut butter, and combined them into tasty candy cups.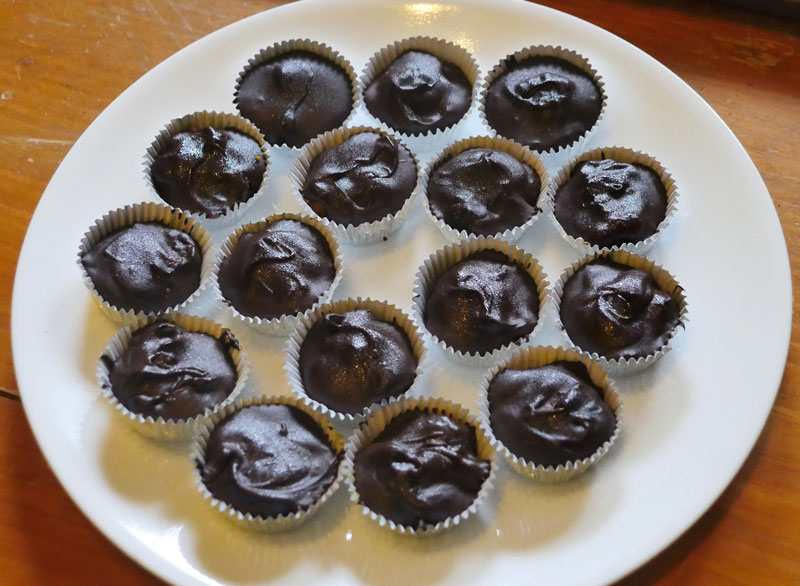 Taylor: Beer and Diana's Bananas Banana Babies
Taylor is currently lacking most kitchen appliances, but it didn't stop her from bringing over locally brewed beer and picking up some frozen bananas on a stick from the Drug Emporium down the street.
John: Witch's Fingers
John made sugar cookie dough, some green, that he shaped into life-sized fingers complete with anatomically correct knuckles and finger nails. He made pointed witchy nails from almonds that he blanched to remove the skins. He made some red gel icing from sugar, corn starch, water, and red food coloring to adhere some of the "nails" and used chocolate chips to adhere others.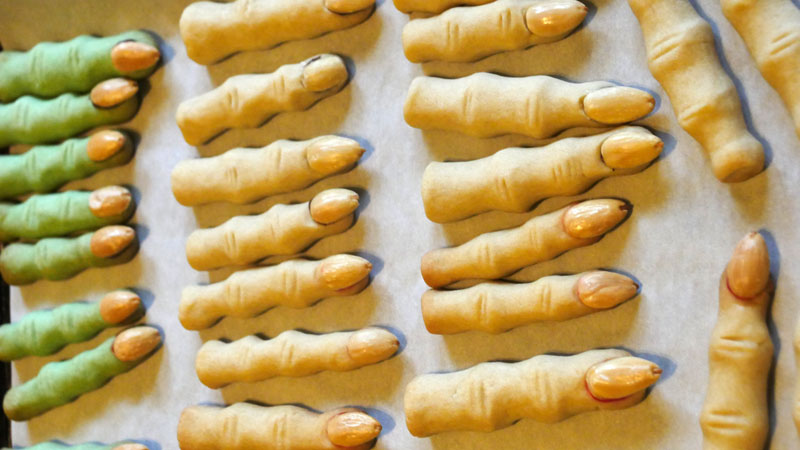 Billy: Bloody Boob Eyes
Billy's Bloody Boob Eyes were named via a group effort during pumpkin carving. He took Dandies Marshmallows and coated them with "butter cream" frosting. After some careful rounding out and freezing of this initial shape, he mixed up some red icing to dip the balls in to make a bloody looking iris. Then he stuck in little black candies for the pupils. It made for a very sweet bite of chewiness.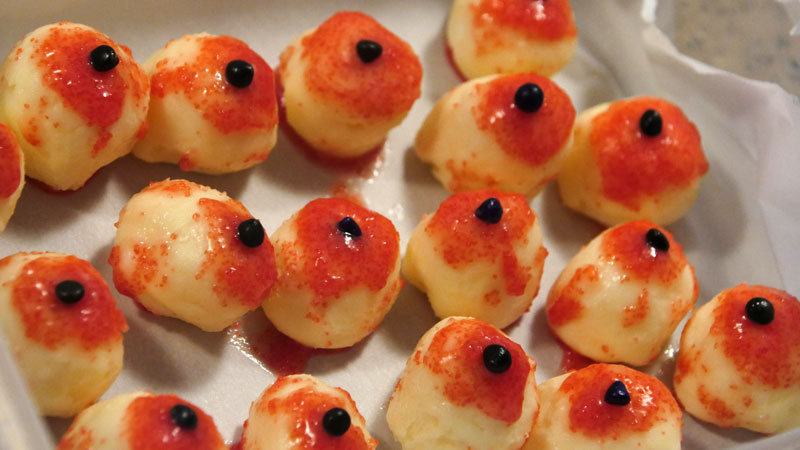 Lauren: Trick Cinnamon Rolls
Preparing for a meeting with lots of sweets, Lauren decided to bring something that looked like a sugary sweet roll but was actually a savory pizza roll. She made a dough from a cinnamon roll recipe but left out the vanilla. Then she filled it with tomato sauce seasoned with pizza spices plus cinnamon, bits of Tofurkey Italian Sausage, and Daiya Mozzarella Shreds before rolling the dough into a log and slicing it like cinnamon rolls.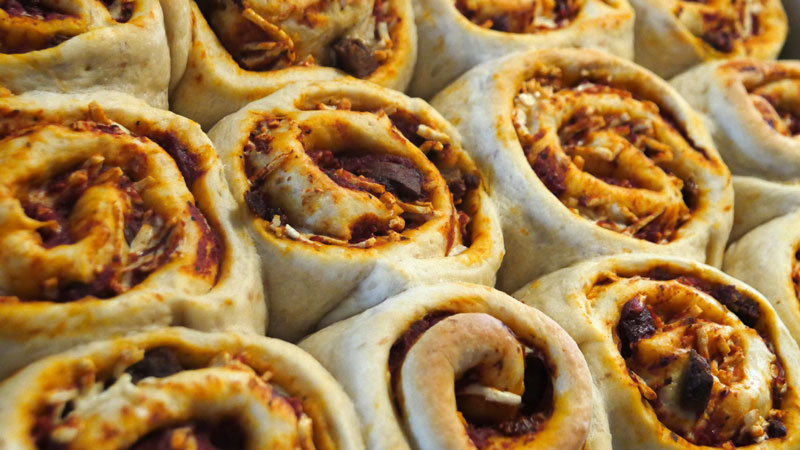 After baking she smeared them with Tofutti Brand Non-Hydrogenated Better Than Cream Cheese thinned with almond milk and lightly seasoned with garlic and onion powder.