December 21, 2014 – Cookie Swap
Sunday, December 21, 2014
VBC Meeting #22: Cookie Swap
Host of the Month: Slynn and Ramon
Location: Denton, TX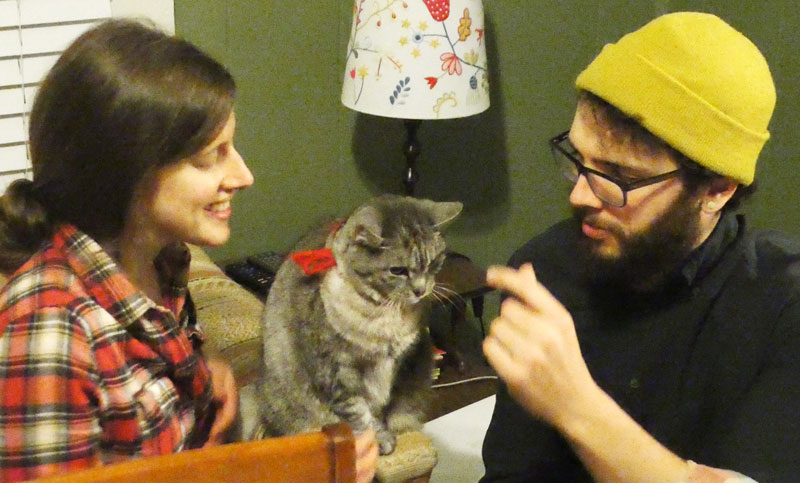 For the December Vegan Bake Club meeting, Slynn and Ramon hosted a cookie swap. However, we spent most of the time on the activity of gingerbread house building while this gem of a film played in the background. The night before the meeting, Slynn and Lauren made gingerbread house pieces from this recipe and this template. If you want to make use of the template, it would be good to make the roof pieces about half an inch wider to account for the added width of length_of_the_wall + depth_of_the_front. We also made a few icings and shared several edible decorations for the task of constructing our homes.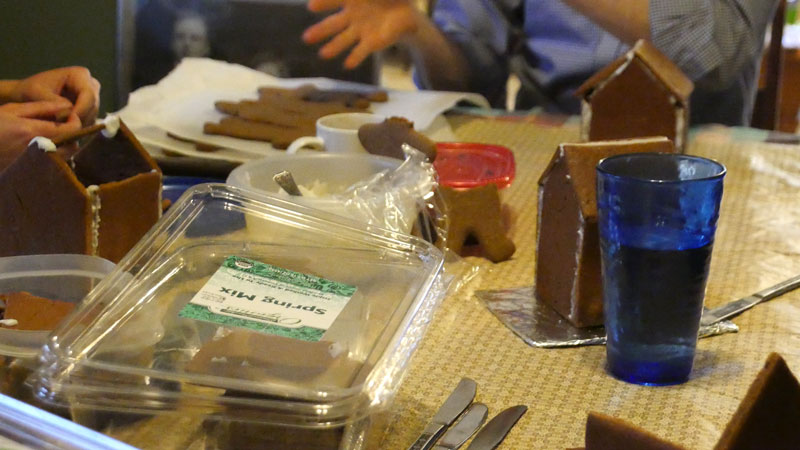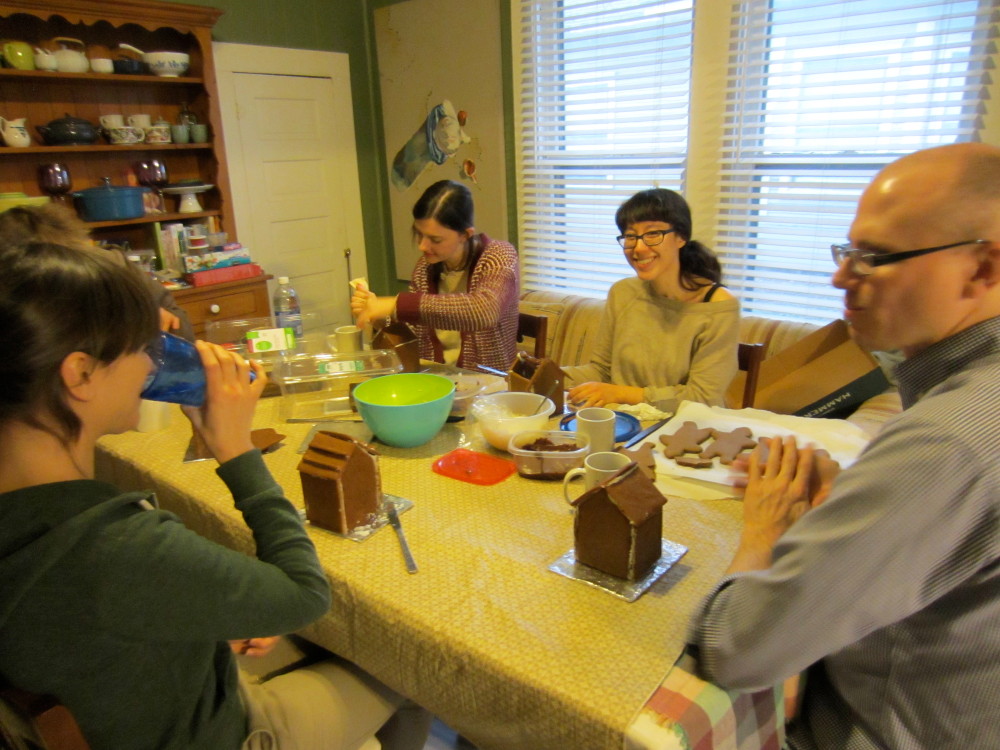 Here are the vegan gingerbread houses we built:

Taylor: Martha Stewart Candy Palace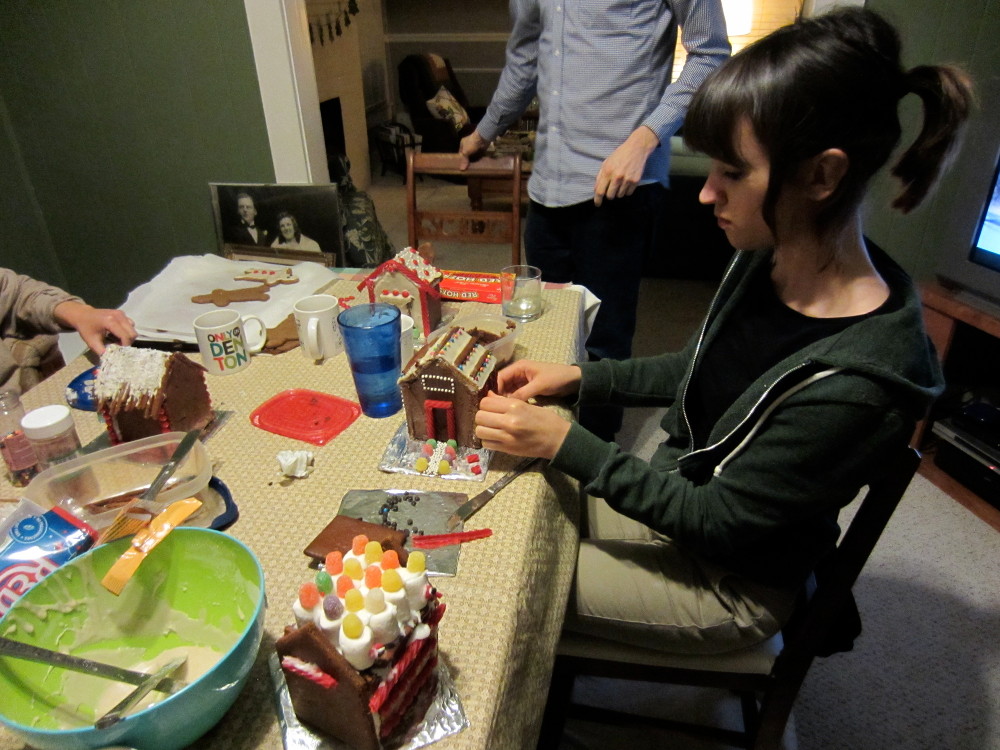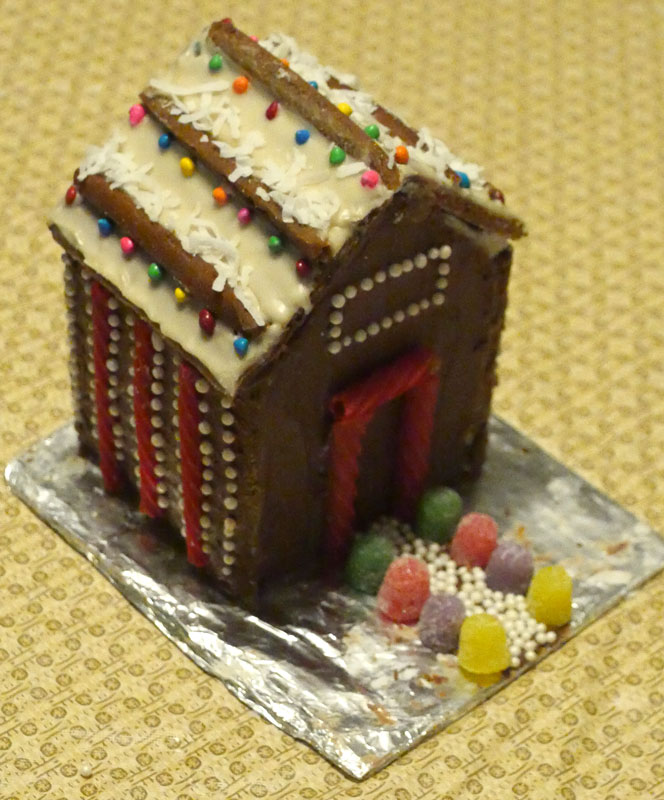 Ramon: Man Eater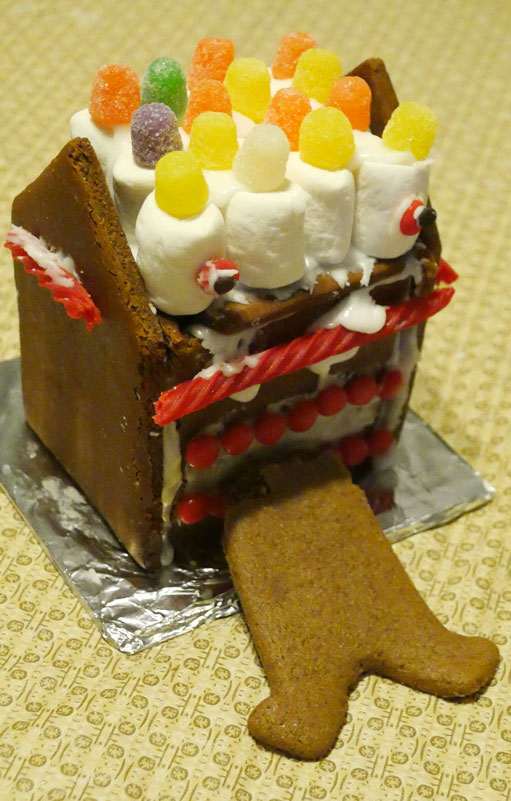 Slynn: Home Sweet Home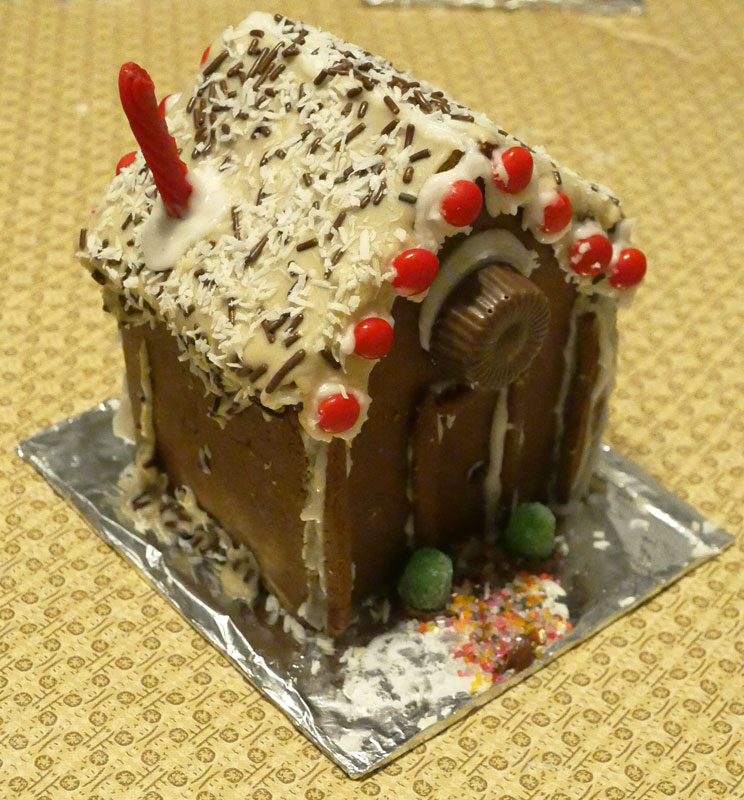 Michelle: Pimp My Gingerbread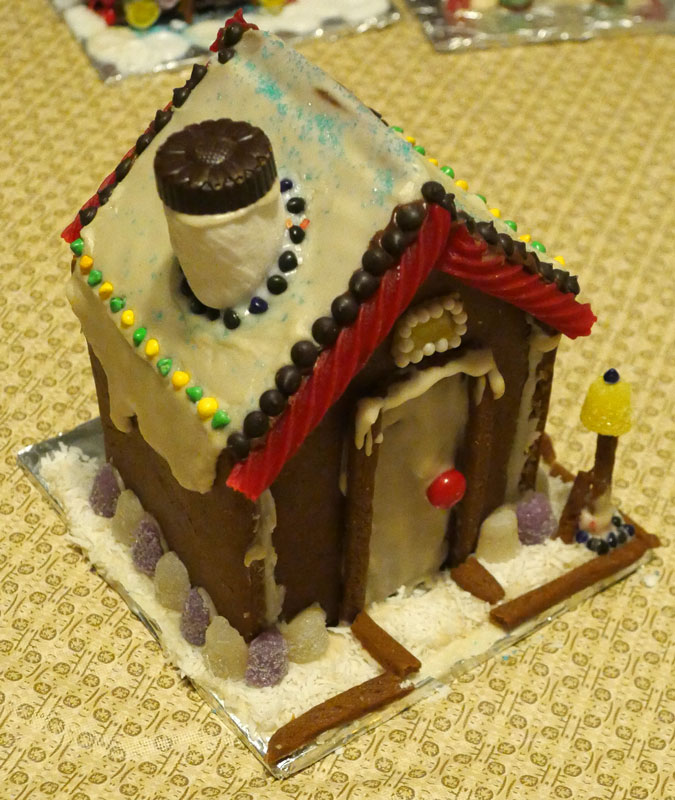 Lauren: Spice Shack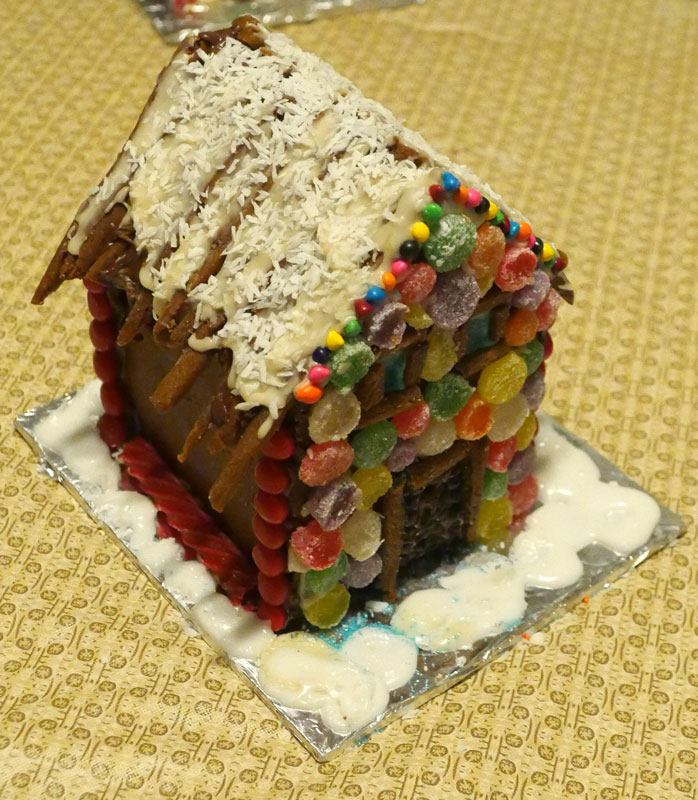 John: There is a man stuck to the back of the house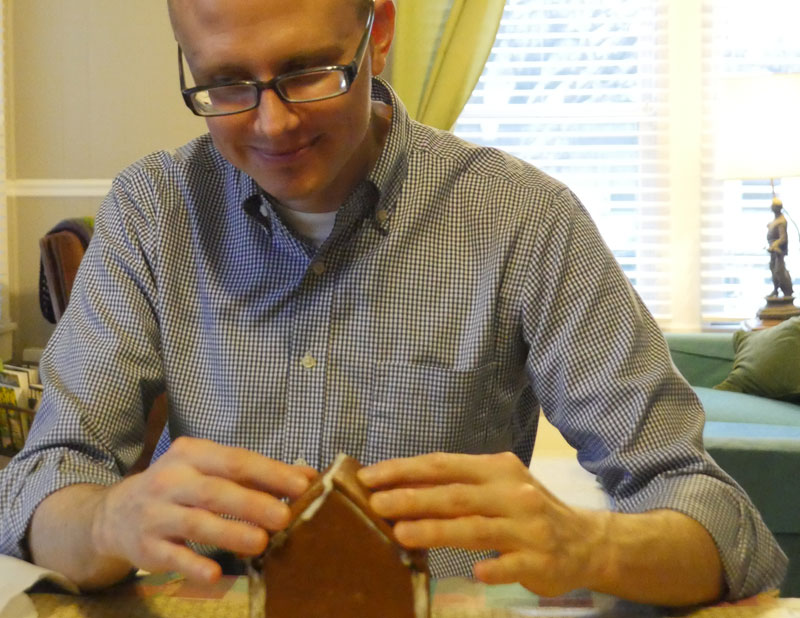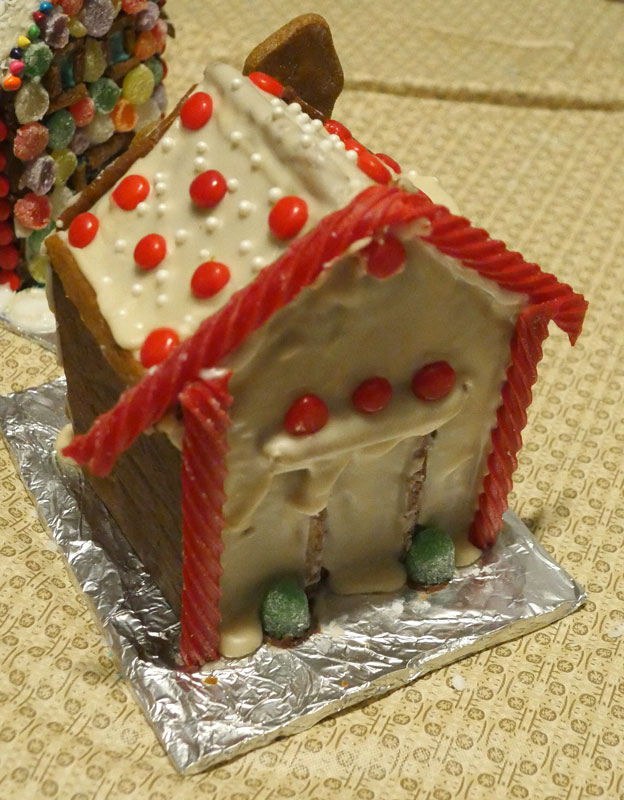 Billy: EMOtionally Sensitive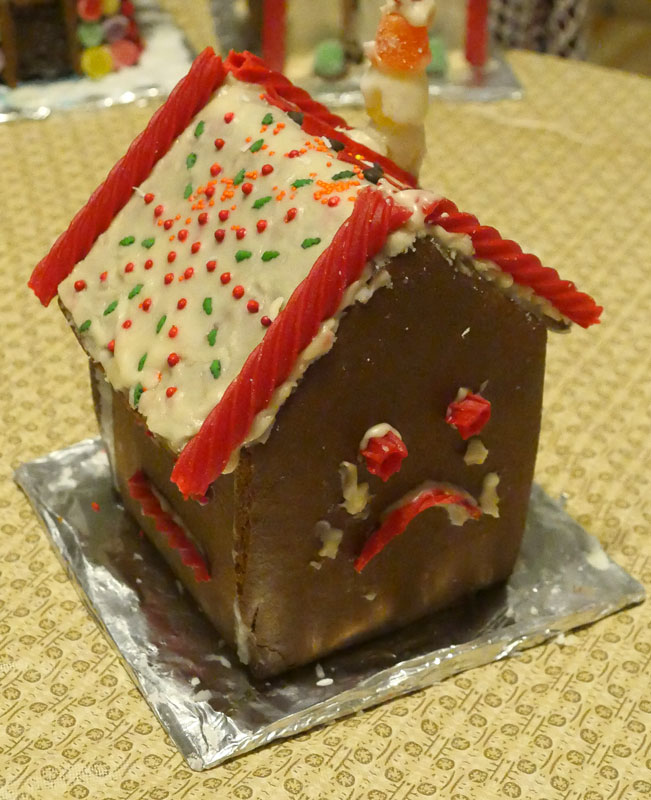 John baked some gingerbread men using the Post Punk Kitchen recipe for us all to decorate. From foreground to background, these are "The Classic," "One-eyed soldier," "Science Class", and "Hubba Hubba."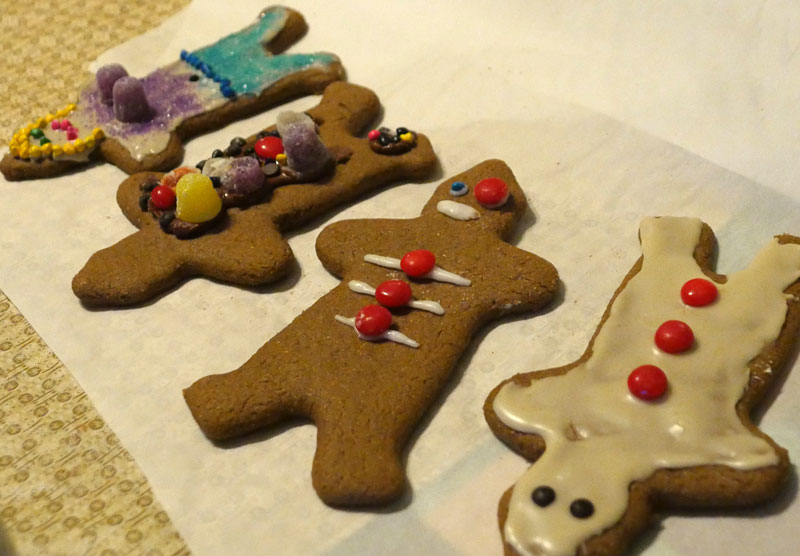 Here are our cookie swap treats: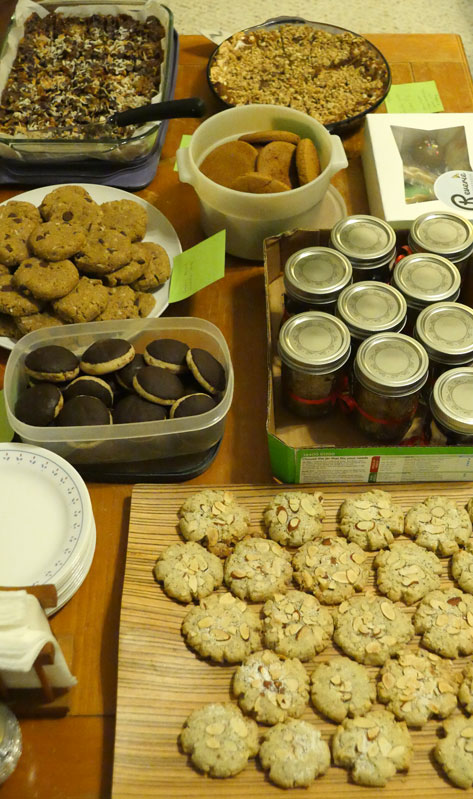 Lauren: Dark Chocolate covered Wedding Cookies
Lauren made Mexican wedding cookie type shortbreads, adding cardamom to the recipe. Rather than coating the cookies in powdered sugar, she dipped the cookies into a melted dark chocolate bar. These cookies cooked really fast and ended up a bit browned to blackened on the bottoms.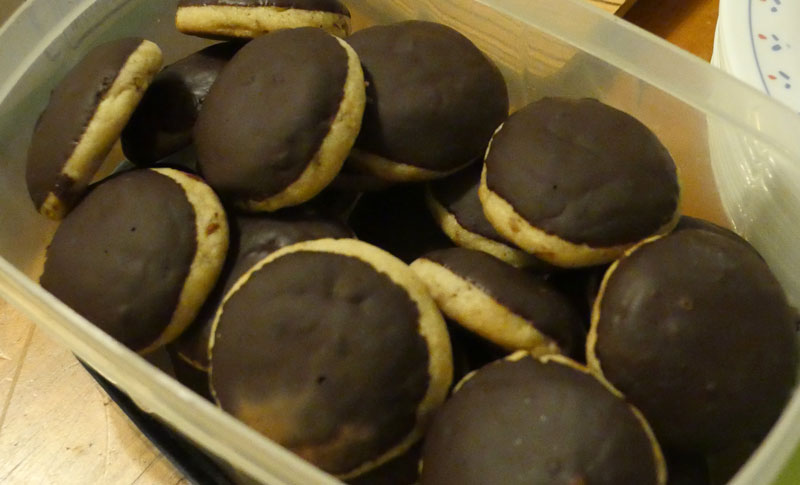 Billy: Marranitos
Billy made these Mexican cookies with flour, brown sugar, Spectrum® Shortening, molasses, flax, cinnamon, and probably other things. He sprinkled them with chili powder. Not having a traditional pig shaped cookie cutter at the time, he went with a simple round shape. His mom has since mailed him two pig-shaped cookie cutters.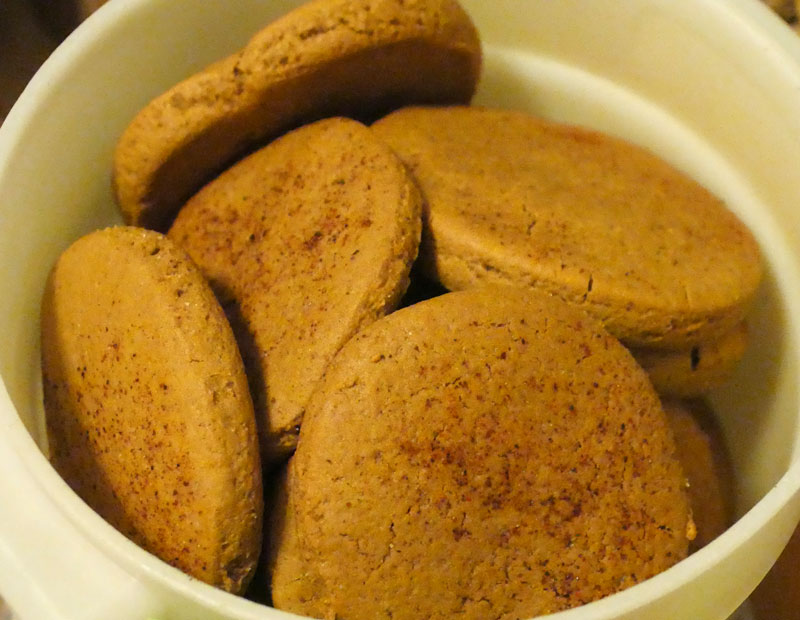 Ramon: Fluffer-nutter Cookie Pie
Ramon's cookie pie contained peanut butter, vegan marshmallows, and mixed nuts (en mélange as he put it).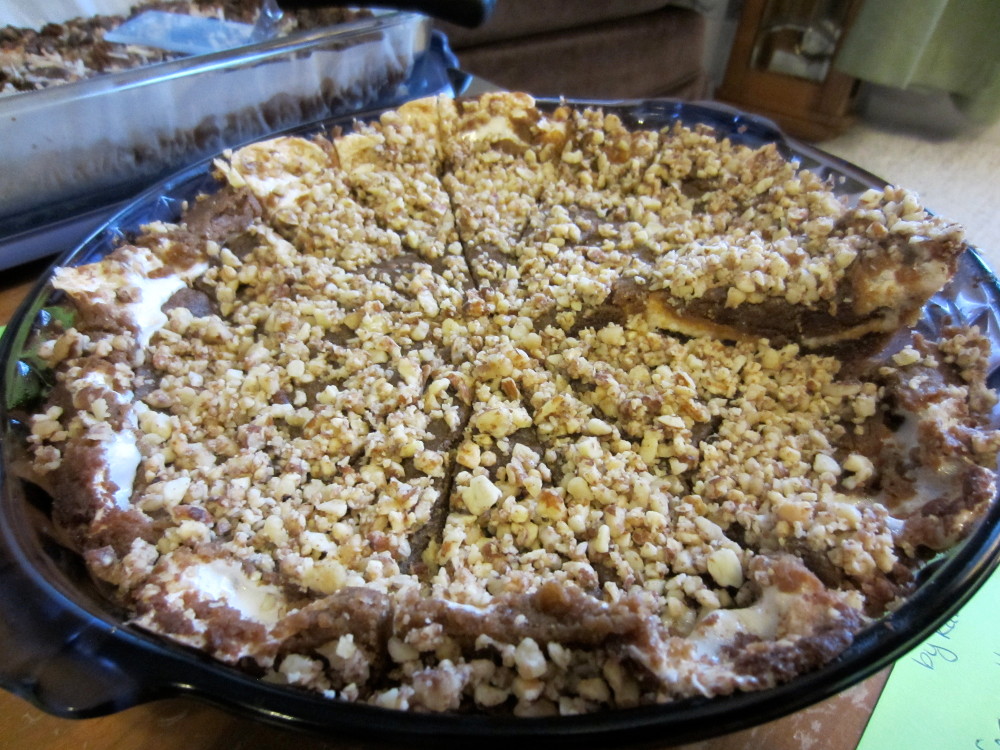 John: Coconut Almond Chocolate Chip Cookies
John made his cookies with coconut oil, shredded coconut, and chocolate chips.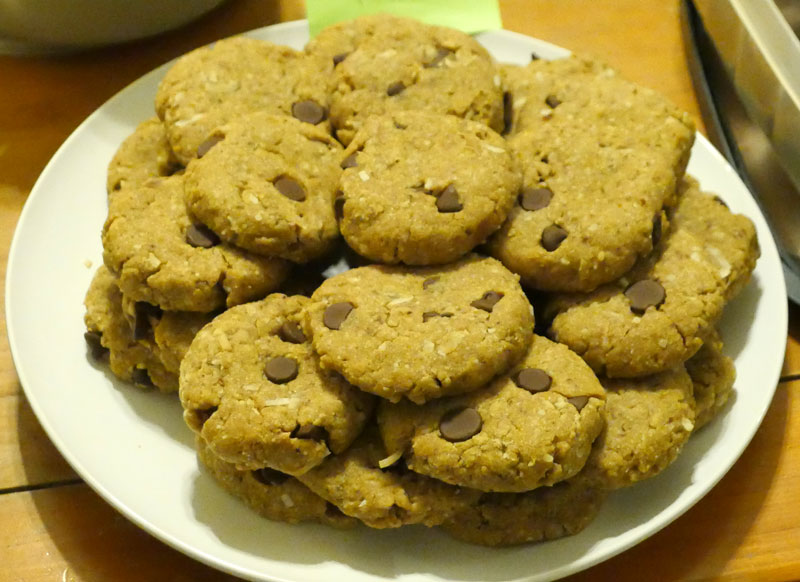 Slynn: Coconut Layer Bars
Slynn's layer style bars included chocolate chips, coconut, pecans, and a coconut milk reduction over a gluten-free cookie crust made with almond meal. The recipe was adapted from the Magical Coconut Cookie Bar recipe in Vegan Cookies Invade Your Cookie Jar.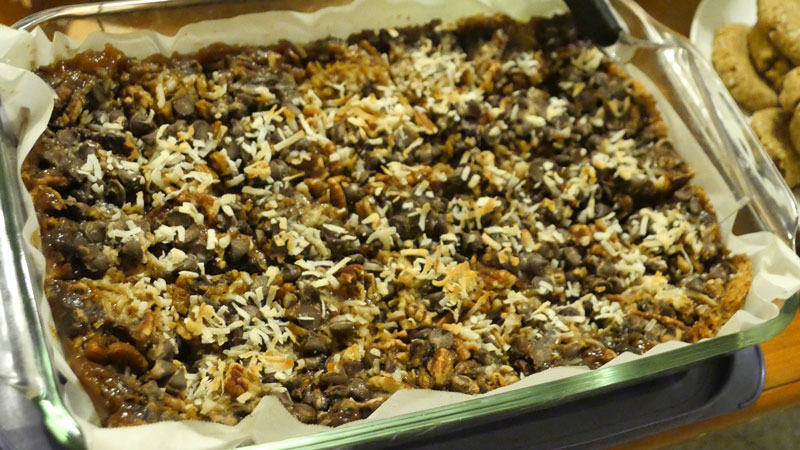 Michelle: Garam Masala and Black Pepper Biscotti
Michelle contributed a savory cookie packaged neatly in Mason jars and paired with Numi® Jasmine Pu-erh tea. I was afraid to eat these cookies after Michelle reported having a 102 degree temperature upon returning to Austin after the meeting, so I reheated them in the toaster oven which made them extra delicious.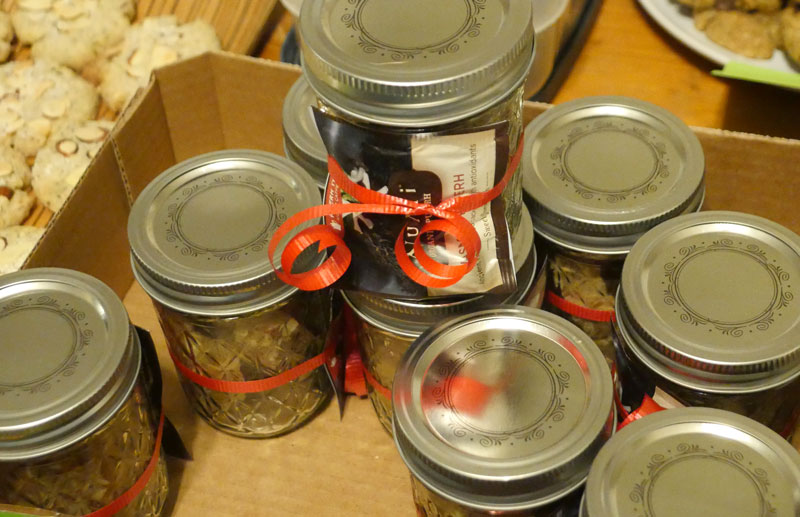 Taylor: Cardamom Almond Cookies
Taylor ground her own cardamom for her cookies. It was nice to have cardamom cookies that were not burned.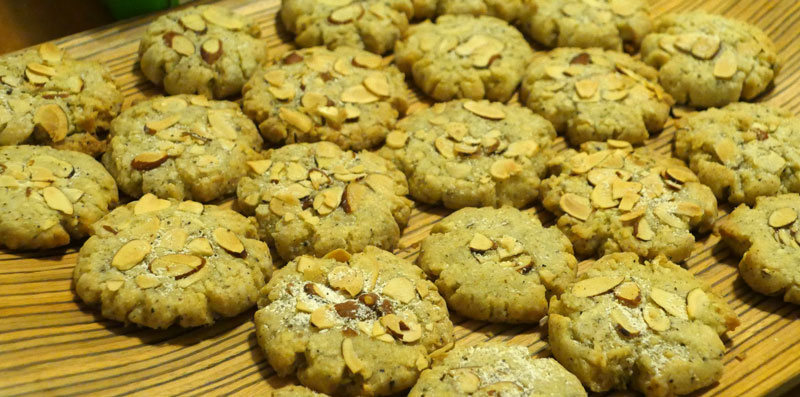 Happy holidays and a meowgical new year to all from Hemi cat!