February 28, 2015 – Lunar New Year
Saturday, February 28, 2015
VBC Meeting #24: Lunar New Year
Host of the Month: Billy and Lauren
Location: Ponder, TX
This was Vegan Bake Club's twenty fourth get together. Being the mark of two years worth of meetings and falling in the two weeks of Chinese New Year celebrations, we went with a Lunar New Year theme. Despite the snow and ice covering the ground, the clubbers showed up to celebrate the Year of the Sheep with some real sheep. I am not sure if Taylor and Sarah here know it is the Year of the Sheep. I forgot to mention it.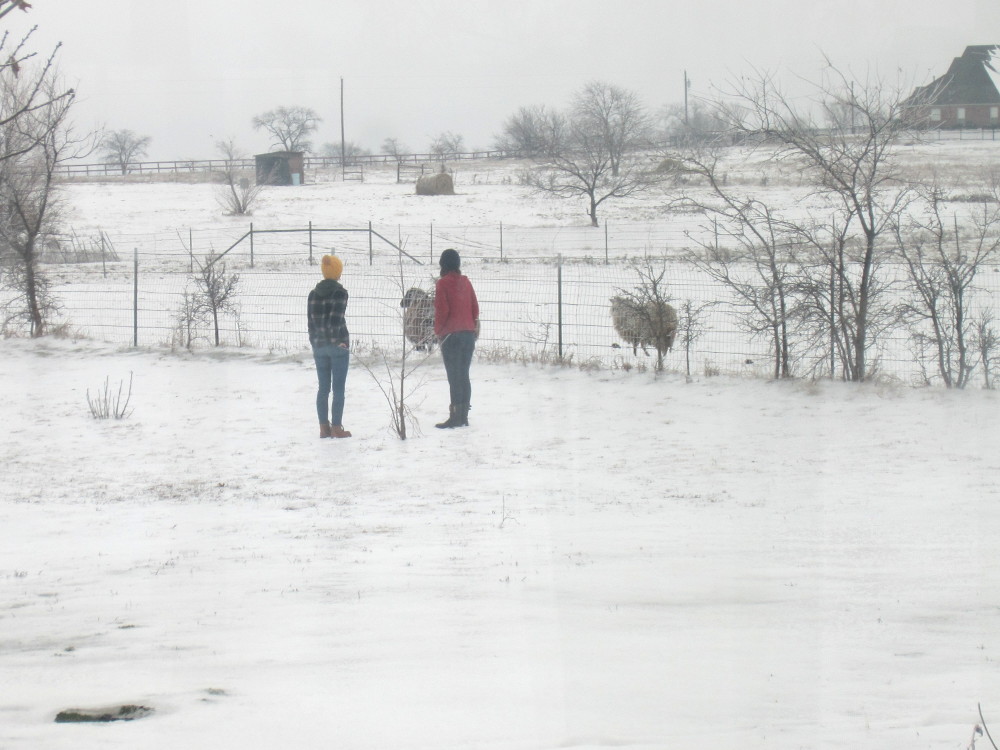 It was good to get together after a week of going in and out of snow-ins. John even neglected one of his favorite pastimes of staying-on-the-couch-in-gloomy-cold-weather-to-eat-soup-and-watch-movies in order to drive a car load of people out to Ponder.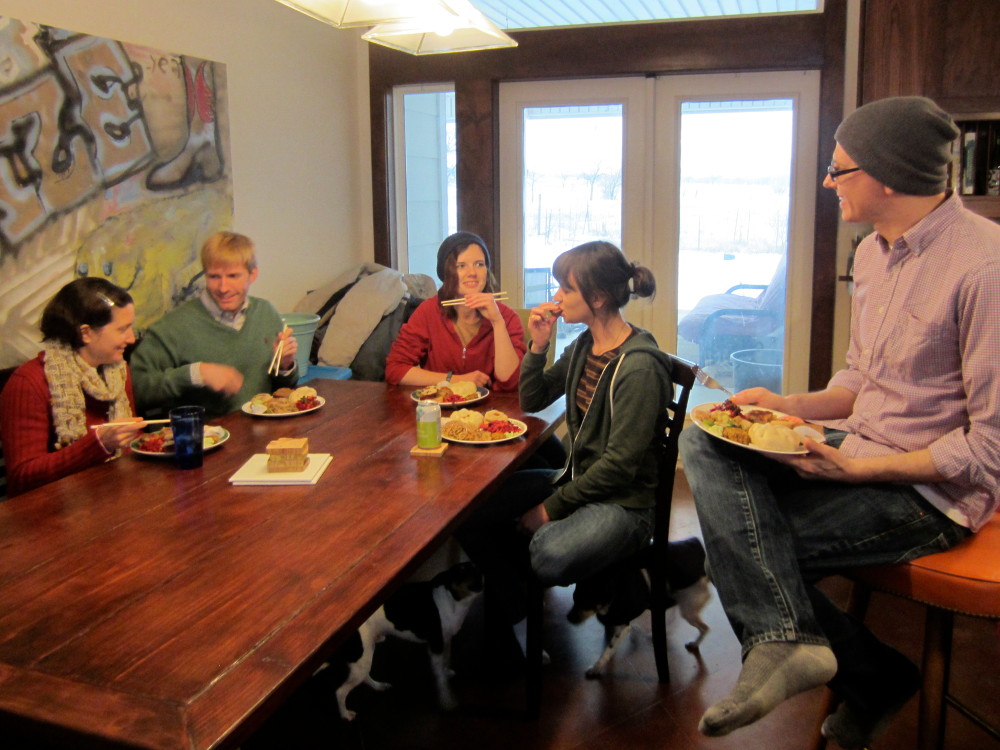 This is what we made: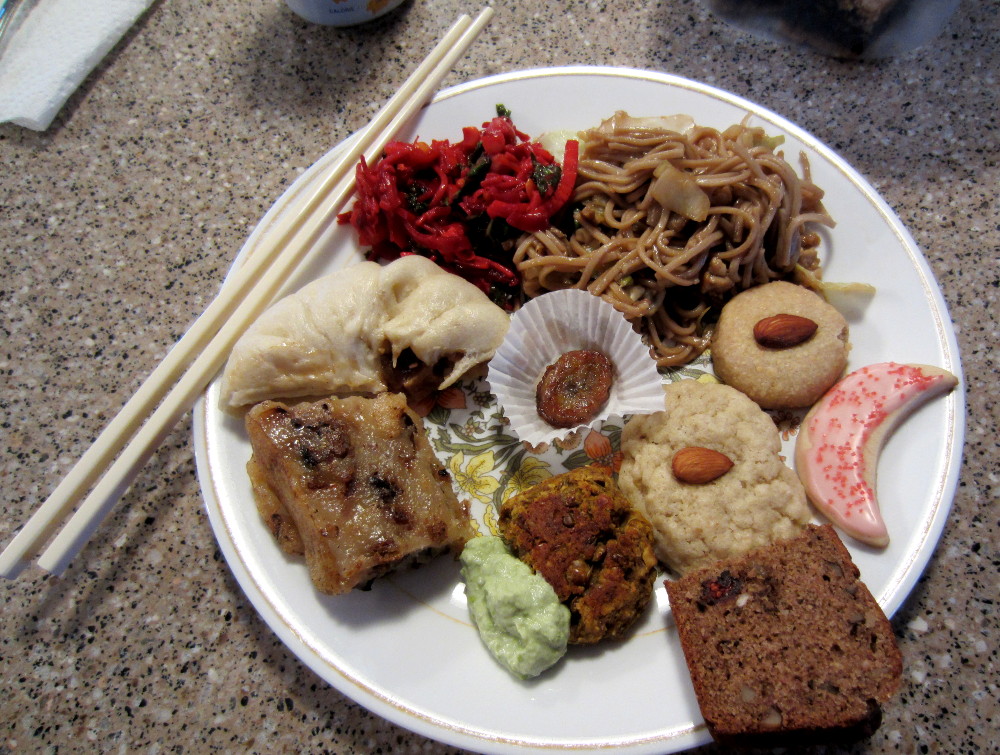 Taylor: Mega-K
Taylor's recipe came from her interpretation of Denton's the Bowllery menu item, the Mega-K. The dish included beets, soba noodle, kale, corn, ginger, garlic, sesame oil, rice vinegar, and chickpeas. If you live around Denton or will be dropping in soon, the Bowllery has many items reassuringly marked "vegan" on the menu, though they also have meat stuffs for your friends who can't bear to go without.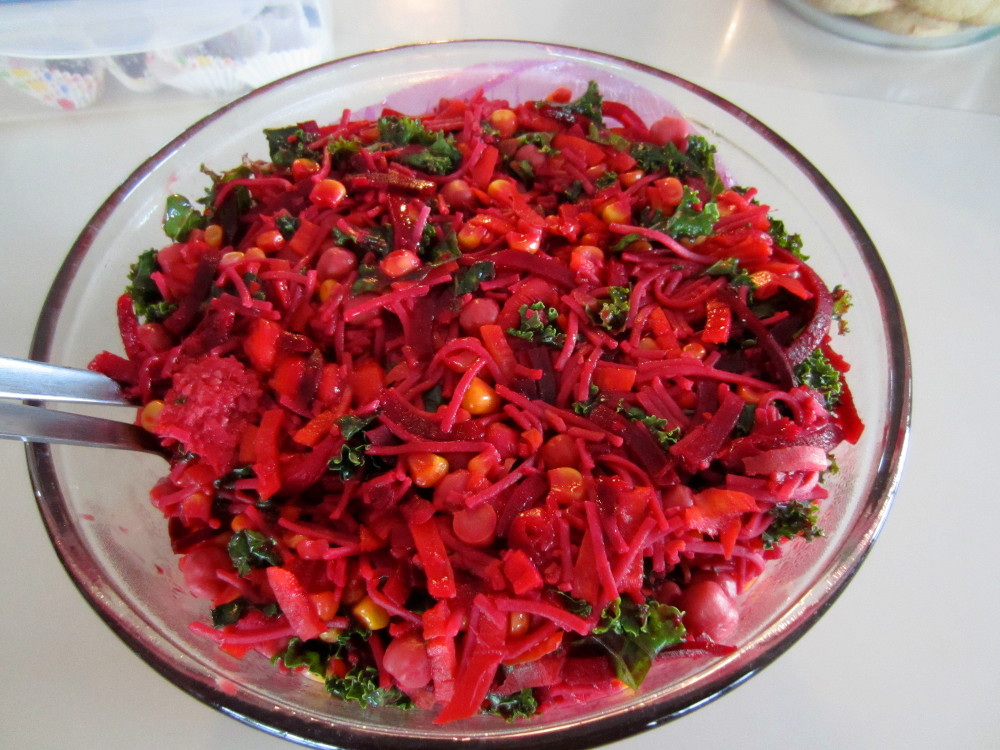 Agatha: Lentil Patties with Green Dip
In a resourceful move, Agatha used lentils leftover from a previous potluck, redesigning them into small patties about the size of falafels. The patties also contained butternut squash and onion with wheat gluten and oats to bind them together. It is difficult to name her accompanying dip, as green dip in no way explains the fresh but creamy flavor of it, but anyway, it was a puree of: tofu, avocado, green peas, lime juice, garlic, cumin, and coriander.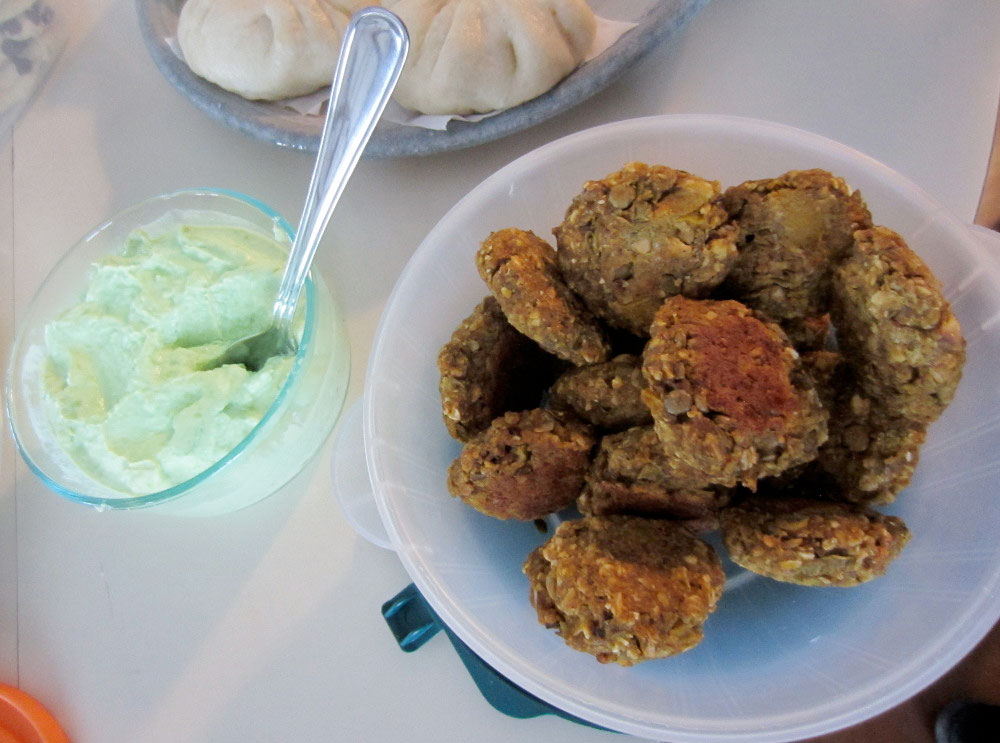 Christopher: Banana Bread
This was Christopher's (and Agatha's and Sarah's) first Vegan Bake Club meeting, so based on the name of the group, he assumed he had to bake something. Already having super ripe bananas, he went with banana bread. He explained to us his interest in always cooking with whole foods that led to his use of whole wheat flour, apple juice sweetened cranberries, and nuts to make the bread. Now that he knows our "policy" of dishes needing to be vegan but not having to adhere to the theme or to be baked, he plans not to bake again. We will miss you Christopher's banana bread.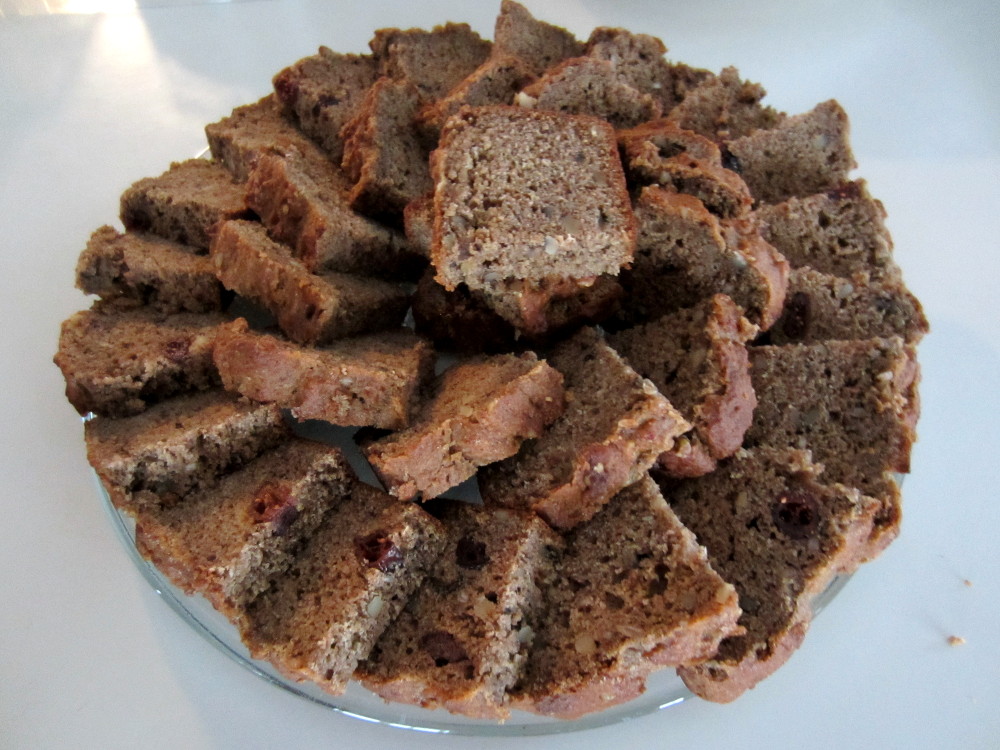 Lilly: Five-Spice Banana
Lilly made her banana treats with sliced banana, Earth Balance, and five-spice powder. She baked them in a muffin tin. She also experimented with chocolate and five-spice powder, but the banana was her favorite result.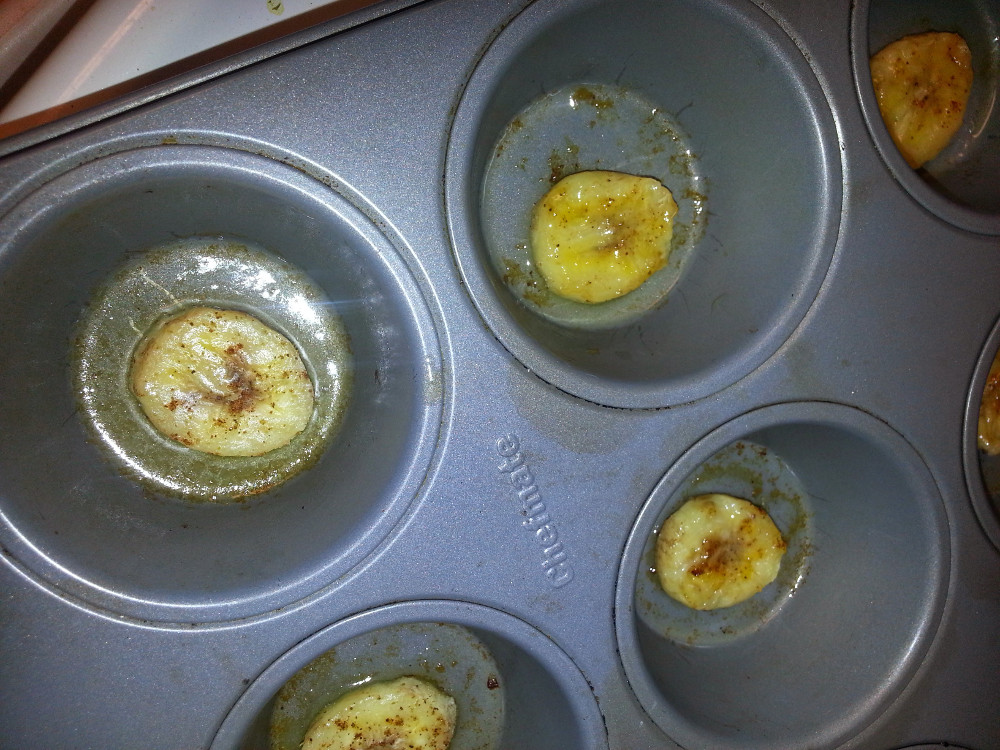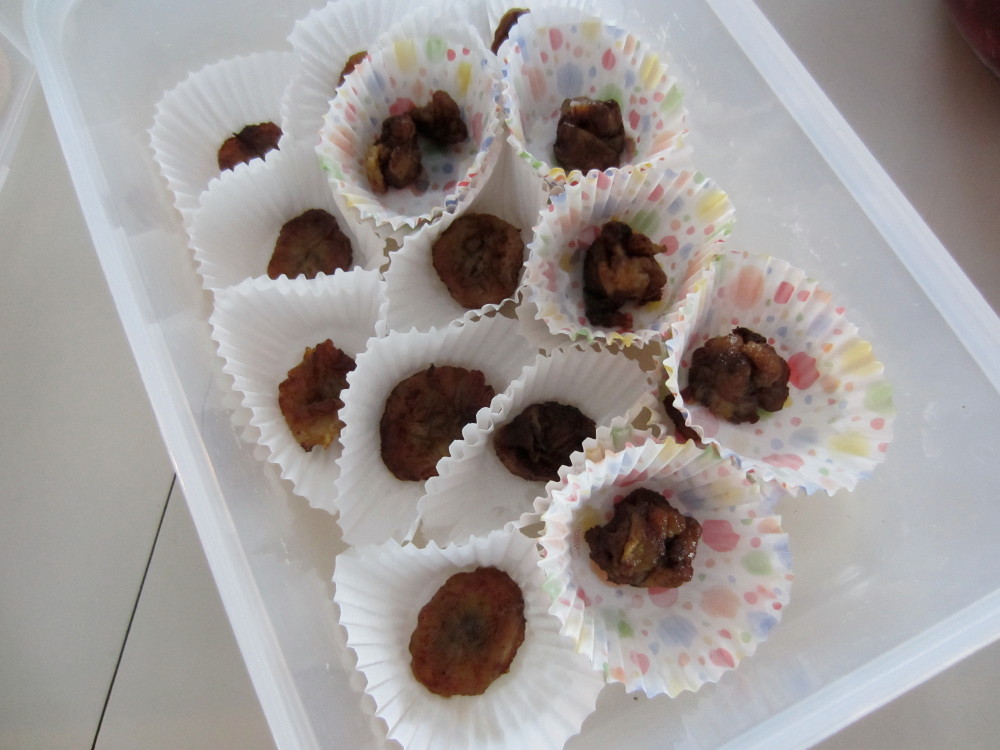 John: Almond Cookie
John made almond cookies with a blend of almond meal and wheat flour, a very little bit of almond extract, and toasted almonds for the top (plus other standard cookie ingredients). The almond meal combined with a lack of a binder resulted in a crumbly delicious cookie that paired well with the tea we were drinking.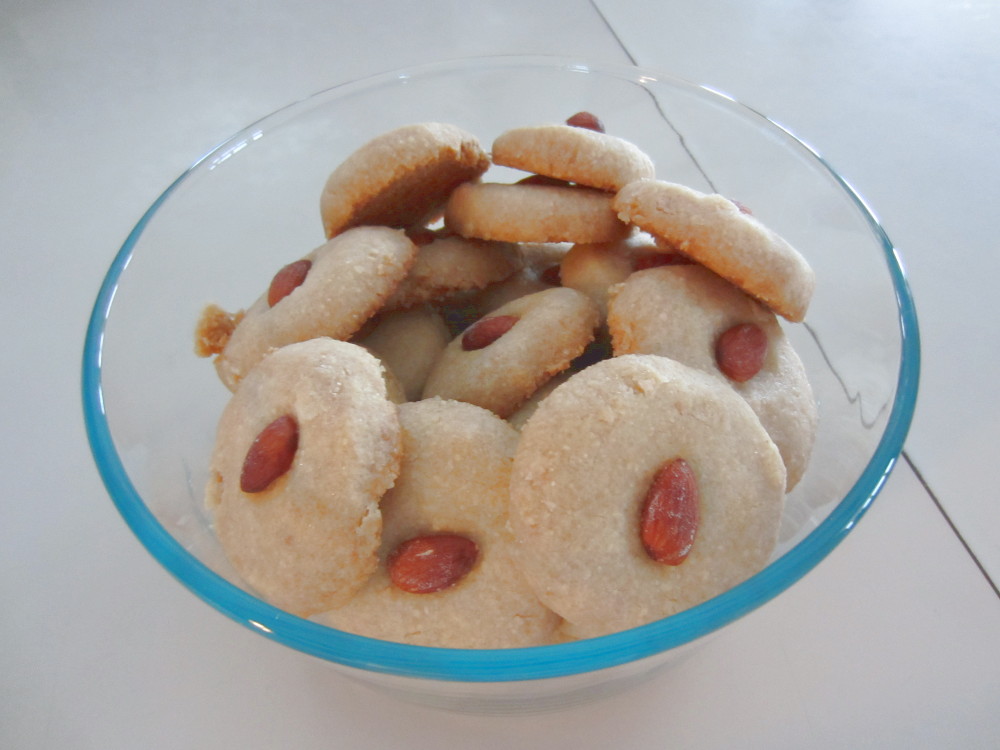 Slynn – Noodles with Gingered Bok Choy; Moon Cookies
In Chinese New Year celebrations, it is customary to eat long noodles for their symbol of longevity. This inspired Slynn to make this Vegetarian Times Noodles with gingered bok choy dish. It includes soba noodles, bok choy, tempeh, dried mushroom, ginger, and sesame oil. She substituted white wine and sugar for the mirin and added some chopped green cabbage.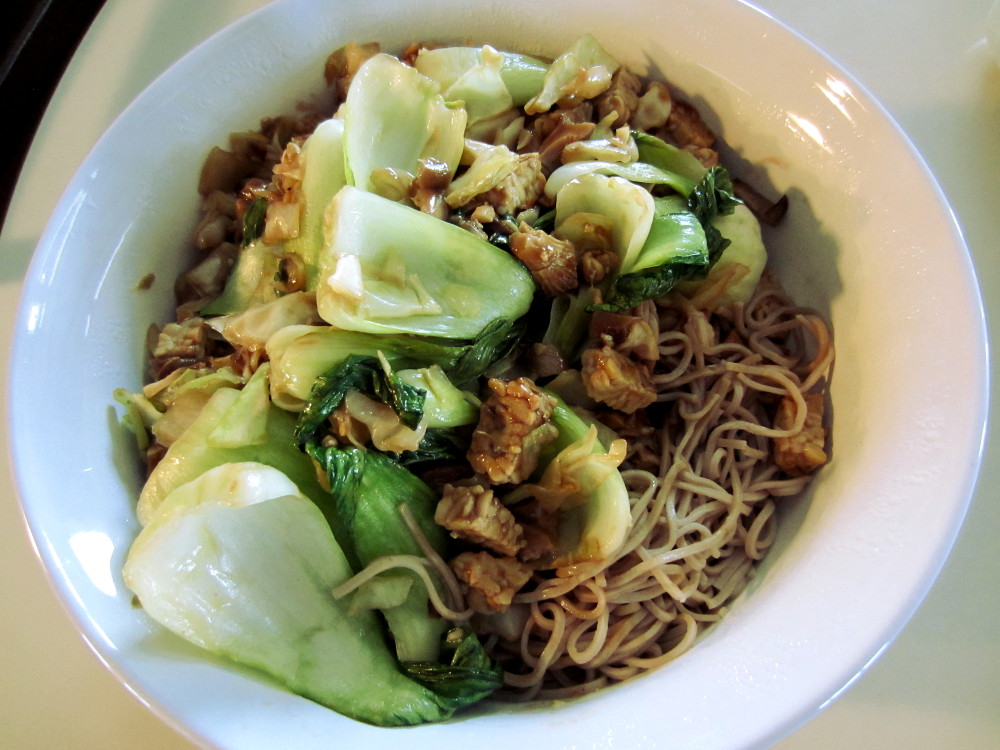 She also baked moon-shaped cookies topped with an icing made pink by the addition of blood orange. She said the red sprinkles are for luck, a tasty luck. The sugar cookie dough recipe is from 100 Best Vegan Baking Recipes. This dough lasts for months in the freezer; this batch went unused and frozen after our December cookie swap meeting so that we could enjoy it for the new year.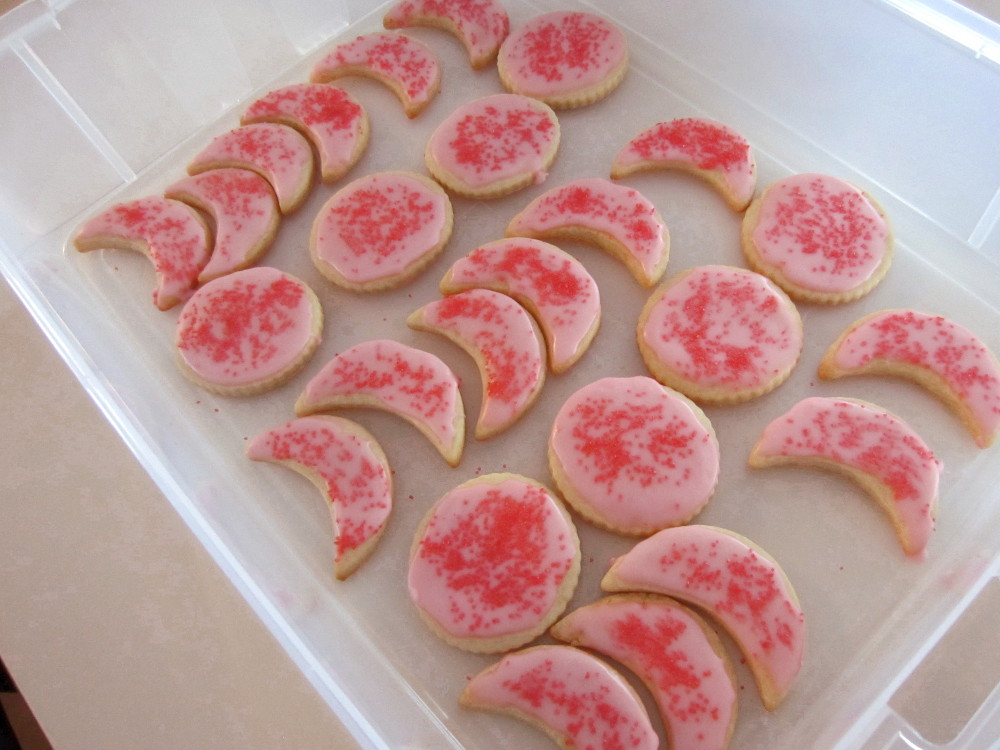 Lauren: Tofu Bao; Almond Cookies
Lauren made a vegan version of cha siu bao, replacing the roasted pork with tofu that was first cooked on a griddle then chopped and marinated in a sauce that was a combination of soy sauce, vegetarian oyster sauce, hoisin sauce, and more. The dough was made with a blend of all-purpose and bread flour, yeast, baking powder, and things.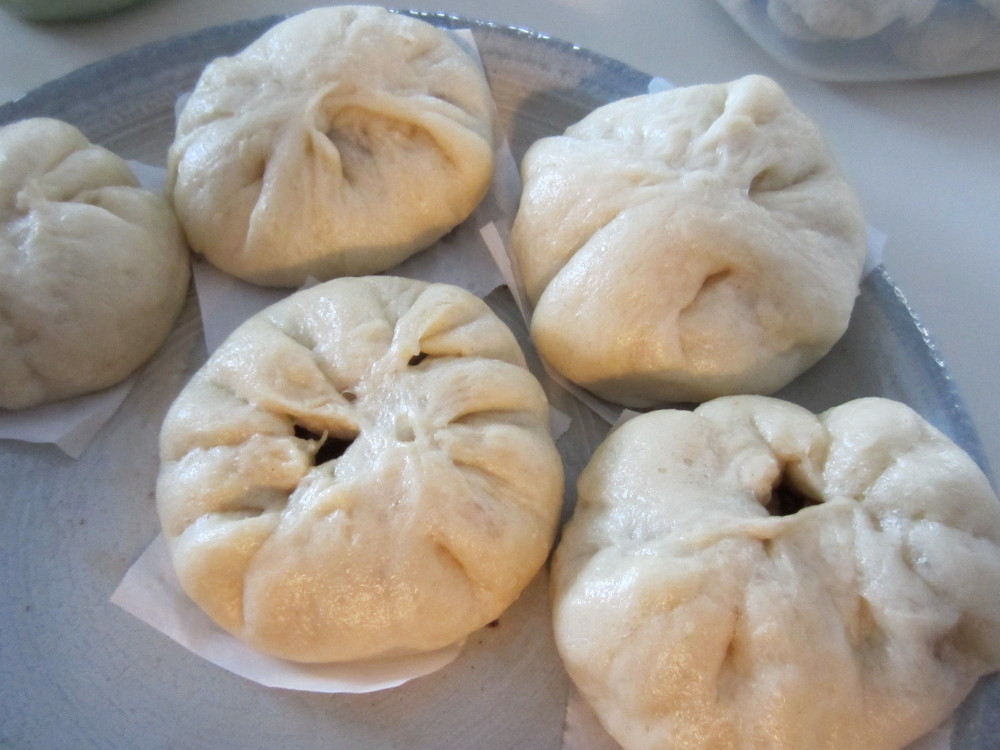 Lauren also made almond cookies because of a glorious snow day off work the day prior to the meeting. Unlike John's almond cookie that got much of its almondness from almond meal, these cookies were flavored with a fair amount of almond extract. They were chewy to John's crumb texture partly due to the ground flax seed in them. Some of the cookies got chocolate chips just because of how chocolate chips make most things better. Even salad sometimes. I accidentally put chocolate chips in my salad at Mean Greens Café, the blessedly vegan dining hall at the University of North Texas in Denton, last week.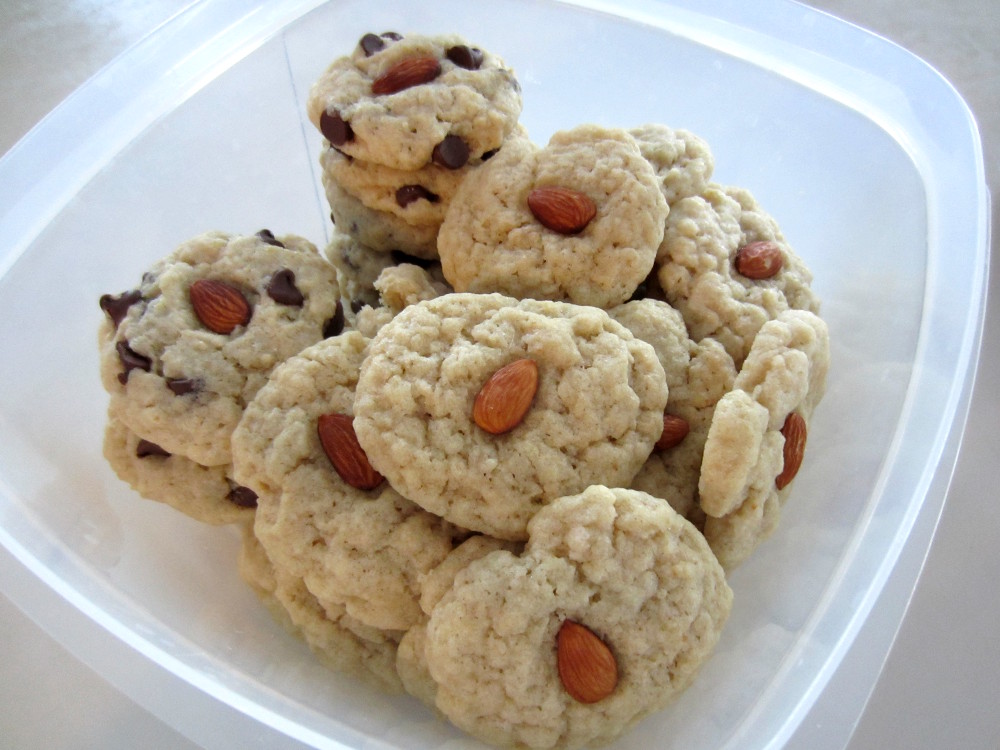 Billy: Turnip Cakes
Though the name of this savory food implies it contains turnip, it is commonly made with daikon radish, which is what Billy used. He also sautéed some mushroom, onion, and Tofurkey Italian Sausage (I don't think Tofurkey makes a vegan sausage Chinese style–known for its fattiness). The turnip and the sauté was added to a rice flour and leavening blend Billy purchased from a Chinese market specially for making turnip cakes. The mix was poured into a loaf pan, steamed for over an hour, sliced, then pan fried (griddled) on each side.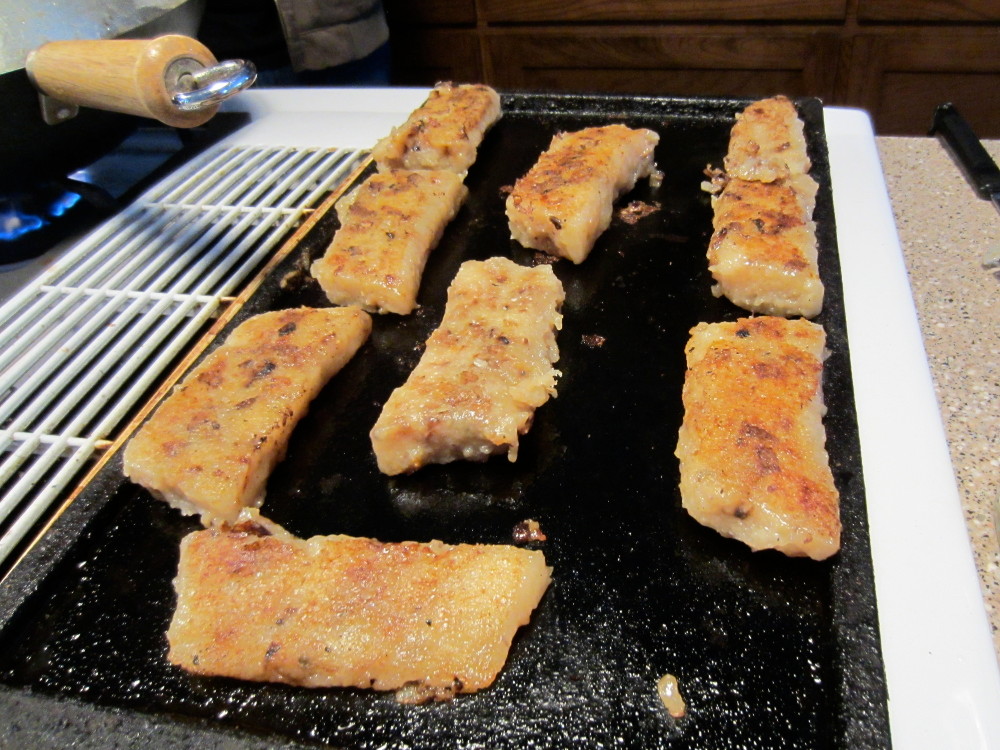 Stinkle.