September 8th, 2013 – International
Sunday, September 8th.
VBC Meeting #7: International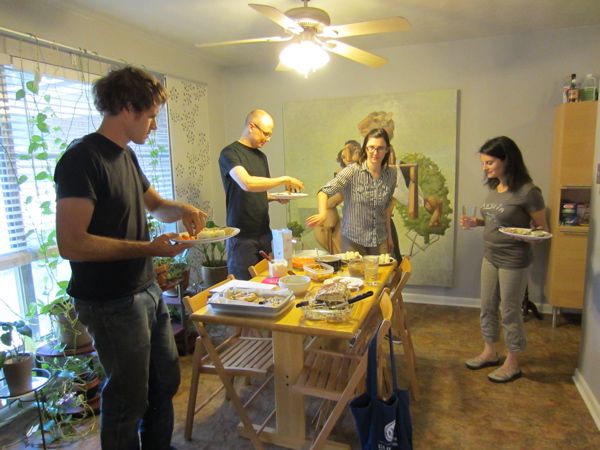 Host of the month: John
Billy: Ricotta and Cheddar Cheeses With Crackers
Billy made these cheeses using rejuvelac. The ricotta was made from soaked cashews. The cheddar cheese was an attempt to mimic some of those commercially available vegan cheeses that use tapioca starch and coconut oil. Unlike those cheeses, his had a noticeable tumeric taste. Billy baked his own crackers to serve along side.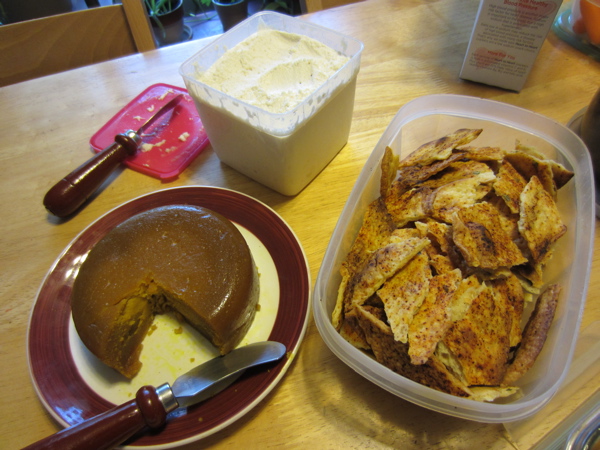 Lauren: Blueberry Almond Danish
If you want to know about making these, go ahead and click above.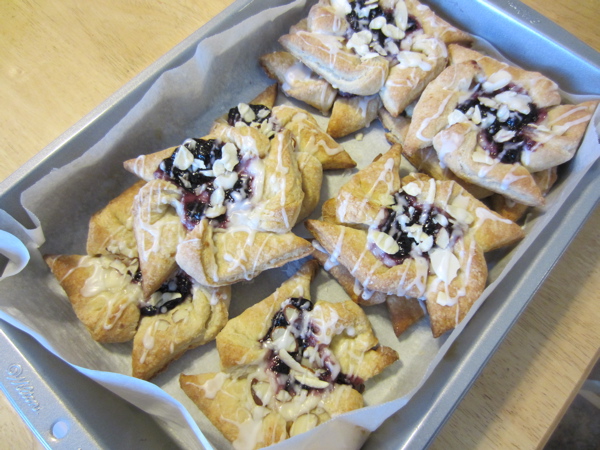 Lilly: Halvah With Saffron Chocolate Ganache
I wonder if the family member from whom Lilly took the piles of saffron she put into her halvah has any idea how much she took. Sampling this was like eating money.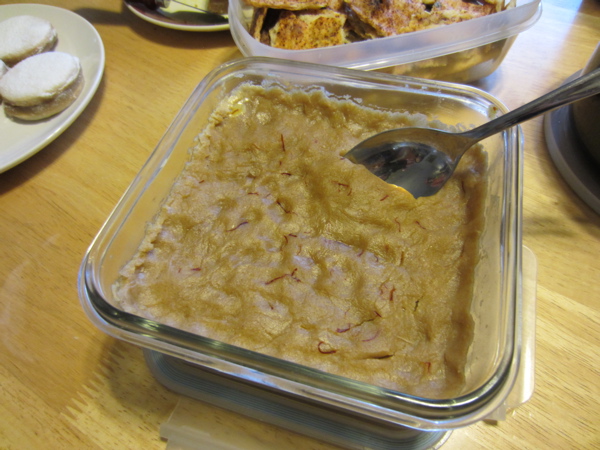 Ramon: Mushroom Cashew Pâté
I don't think I have ever tasted traditional Pâté, but based on what it is, I don't know why anyone would choose it over this mushroom cashew variety.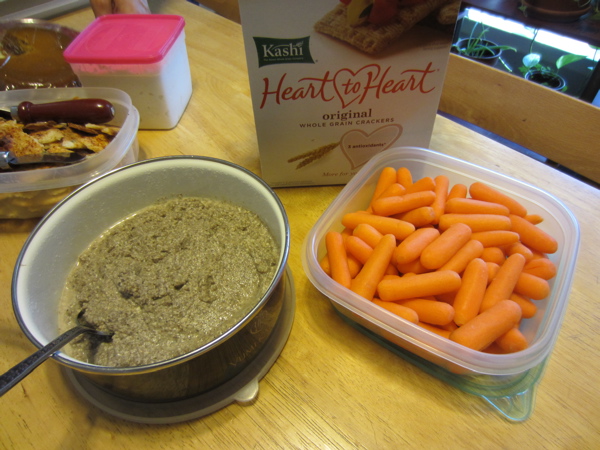 Slynn: Tiramisu from the cookbook Sweet Vegan
Rich. Massive. Creamy. Mmmm.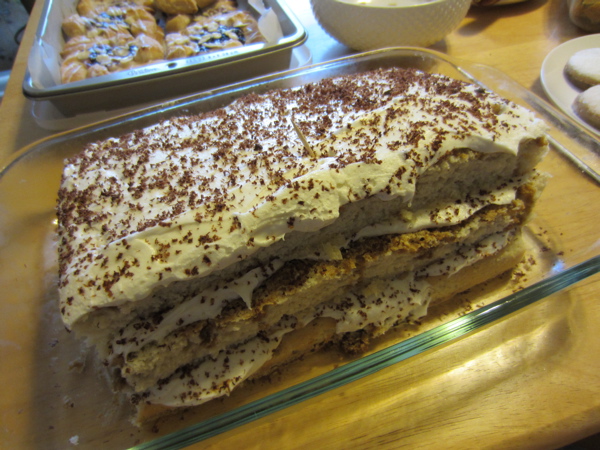 John Morley: Kombu Tsukudani and Umeboshi Onigiri (seasoned Kombu seaweed and pickled plum rice balls)
These brought back memories of visiting Tokyo 7-11s where you can pick up umeboshi onigiri for a quick cheap snack. John's seemed a bit fresher and were so tidily and cutely formed.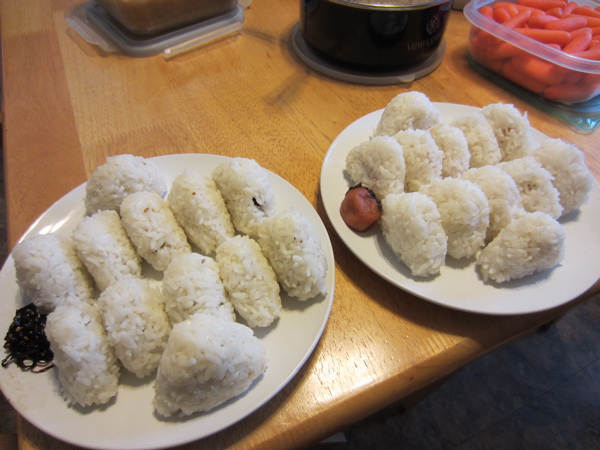 John also made popsicles including a "Taco Pop" made from frozen salsa and guacamole and some boozy fruit flavors. They did not taste like the ice tray plastic even though he says they did. They tasted nice.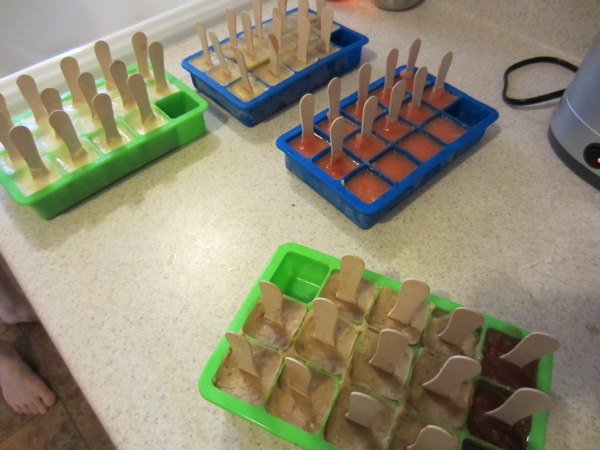 Michelle: Alfajores (Dulce de Leche Sandwich Cookies)
Michelle took extra measures to mimic a traditional process to make these. The result had a rich coconut flavor.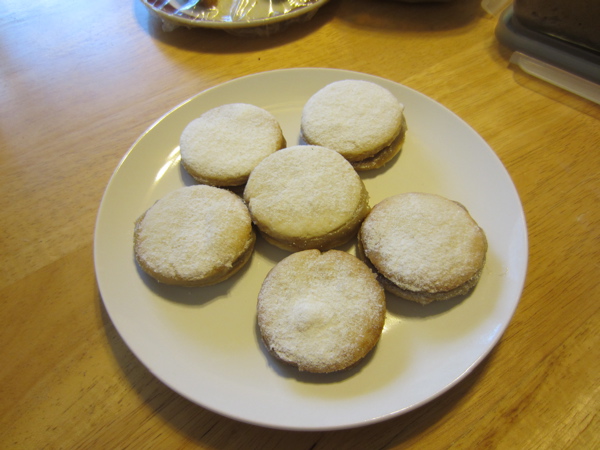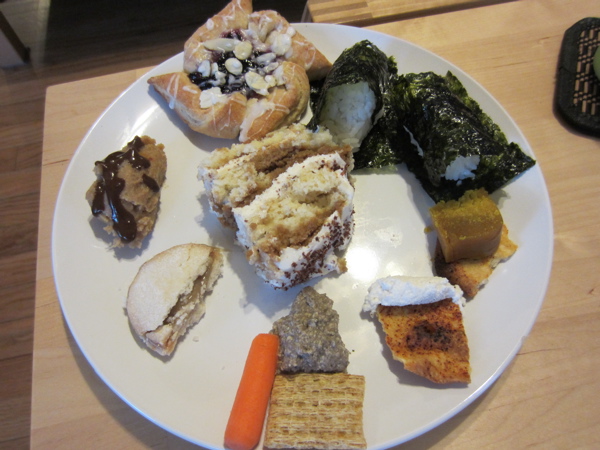 Thanks to Slynn for compiling a list of what people brought to Bake Club and providing photos!