May 26, 2019 – Just the Way Mama Makes It
Sunday, May 26, 2019
VBC Meeting #75: Just the Way Mama Makes It
Host of the Month: Shannon
Location: Denton, TX
Though May 26 was not Mother's Day, it was in the same month as the holiday. This informed Shannon's theme choice: Just the Way Mama Makes It: Food Inspired by Mothers. We enjoyed our food at South Lakes Park in Denton and followed up stuffing ourselves with a nice stroll through the trees.
This is what we made: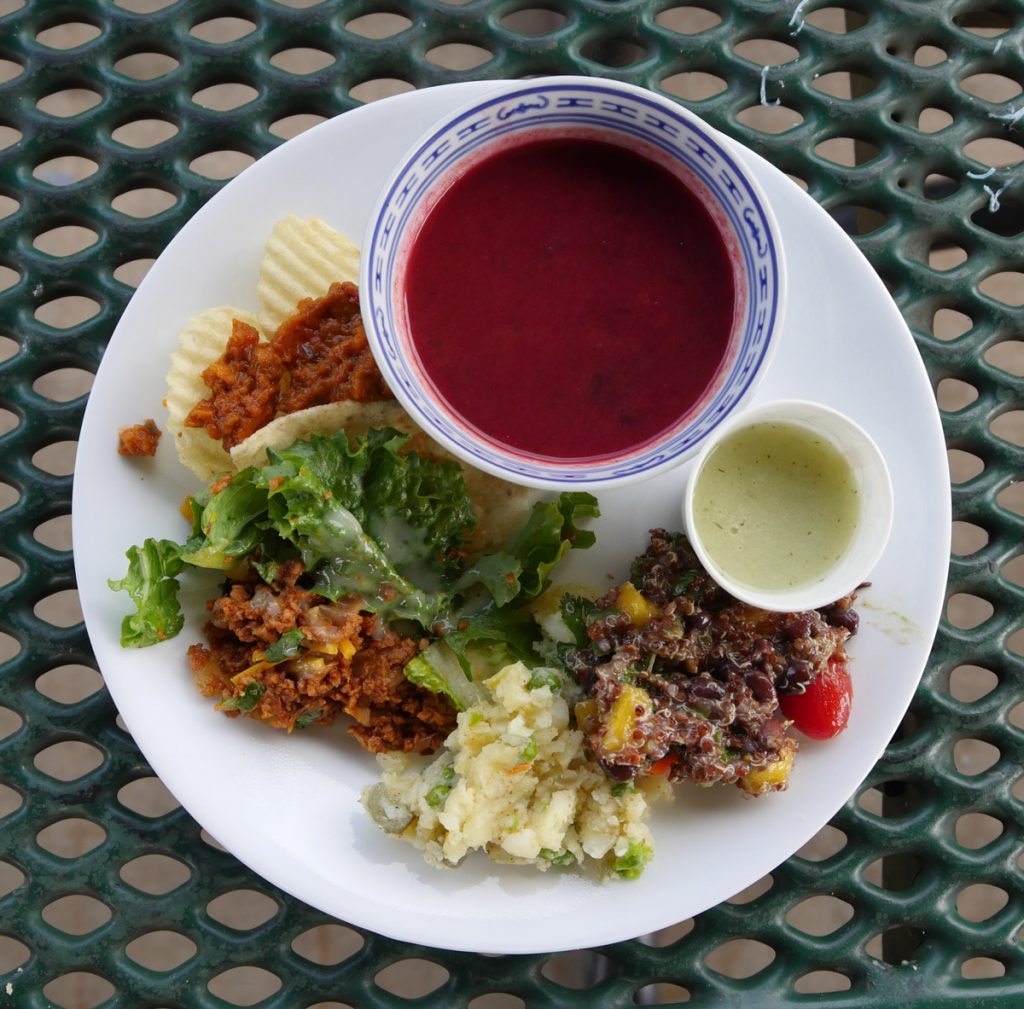 And for dessert: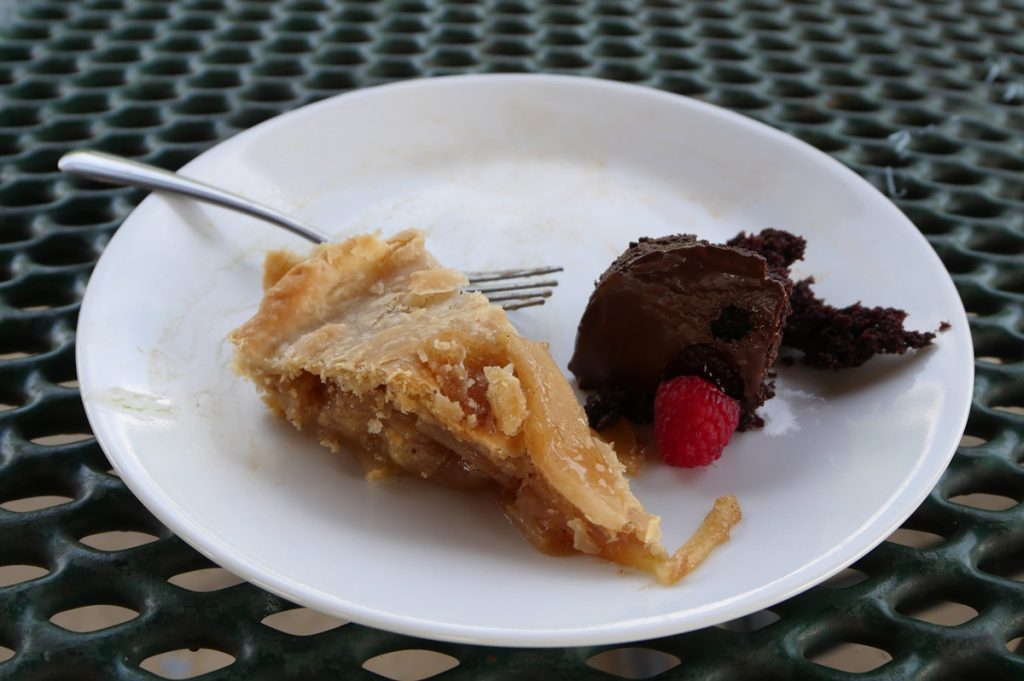 Shannon: Apple Pie; ZerGut Russian Style Ikra
Unable to decide on a a mother inspired food due to having already made many mother inspired recipes for past Vegan Bake Club events, Shannon asked the mothers in her family for suggestions. Pretty much they all said to make "pie". Thus, she used her family's pie crust as the shell for the apple pie recipe from the Betty Crocker Cookbook, that cookbook all mothers seem to possess in some edition.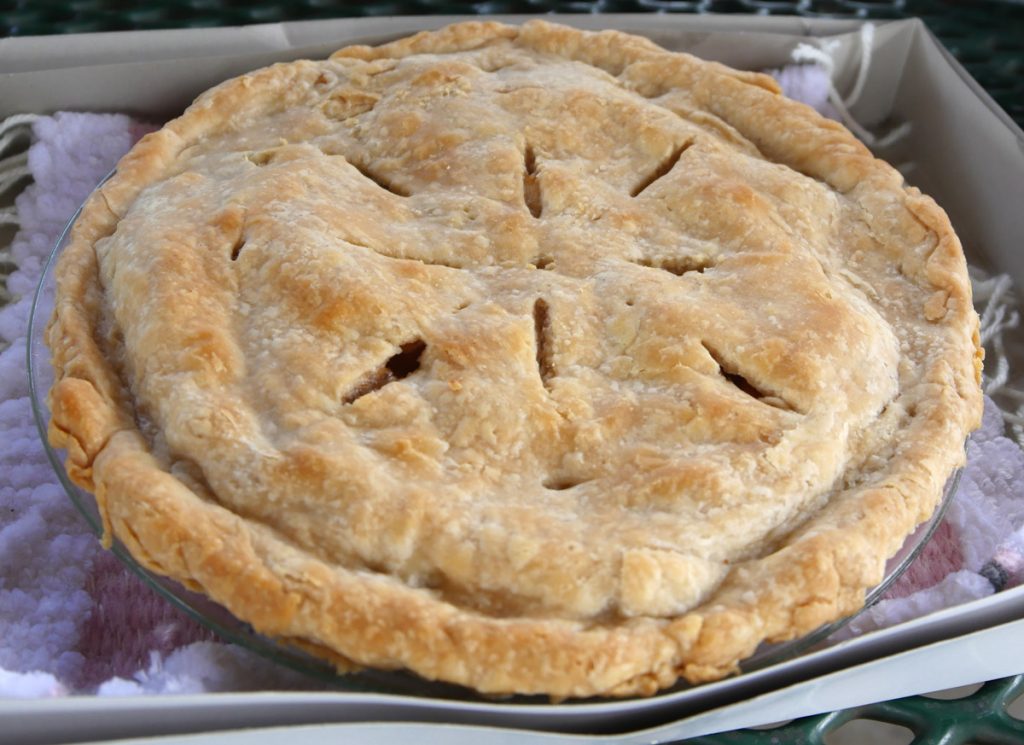 Pictured below you can view the family pie crust recipe, however, Shannon clarified some details that the card assumes the reader knows. Though the instructions simply say to "mix all ingredients", you should actually sift the flour, whisk in the salt, cut in the shortening, add the vinegar to the water, add the water mixture to the flour mixture, and then mix only until the dough just comes together. Her biggest tip: not overworking the dough is key to getting a decent pie crust texture.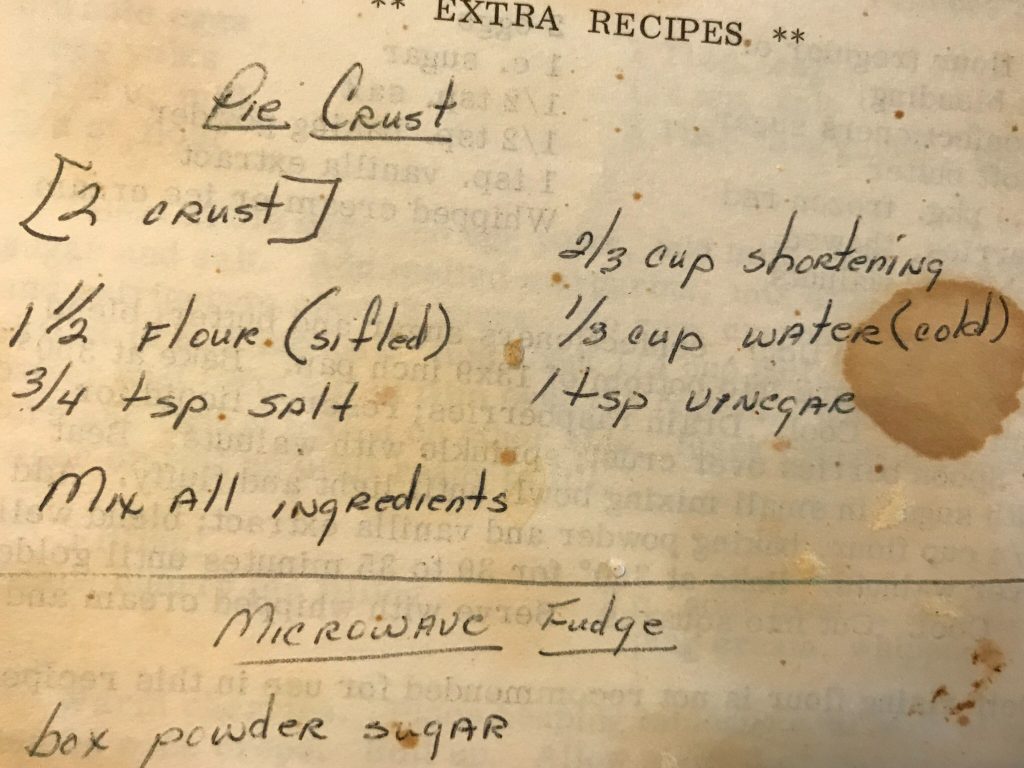 Shannon also served us Indo European Foods ZerGut Russian Style Ikra as a dip with Wavy Lays. She explained that her sister, who is a mother, really likes it, and besides, Shannon forgot to take it to her family's Mothers Day gathering and had it sitting around. Acquiring this stuff takes a special trip to the random food section of Bed, Bath & Beyond, so we were grateful.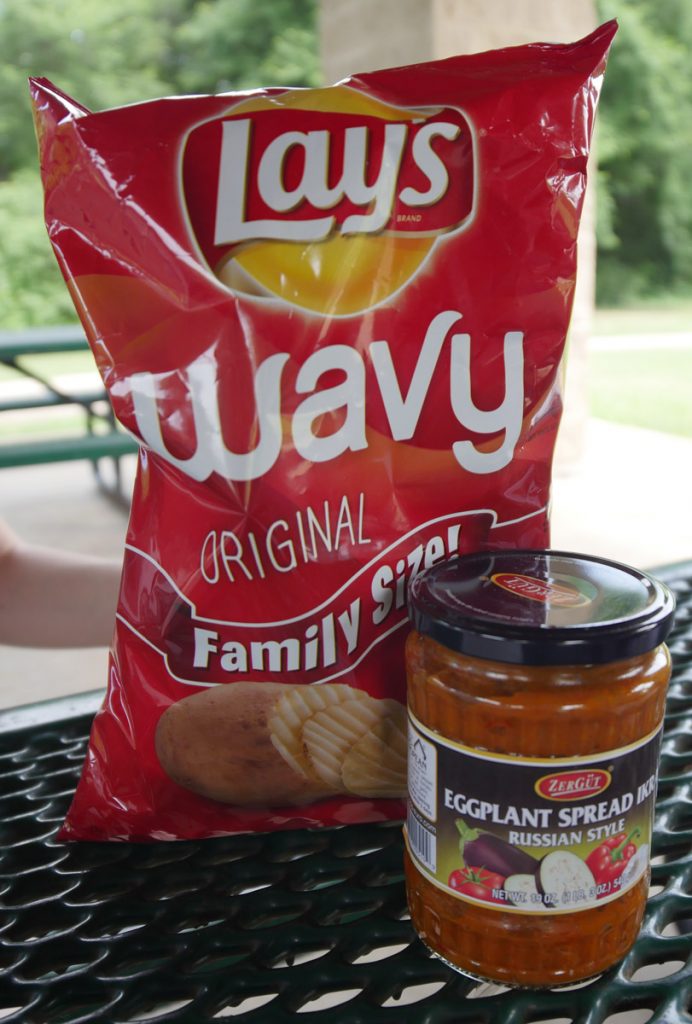 Ramon: Moosewood Chocolate Cake
Influenced strongly by Slynn, the mother of his child, Ramon made chocolate cake from the Moosewood website . Rather than put what was meant to be a ganache on top, he melted Enjoy Life Semi-Sweet Chocolate Mega Chunks on the cake instead and topped it with strategically placed raspberries.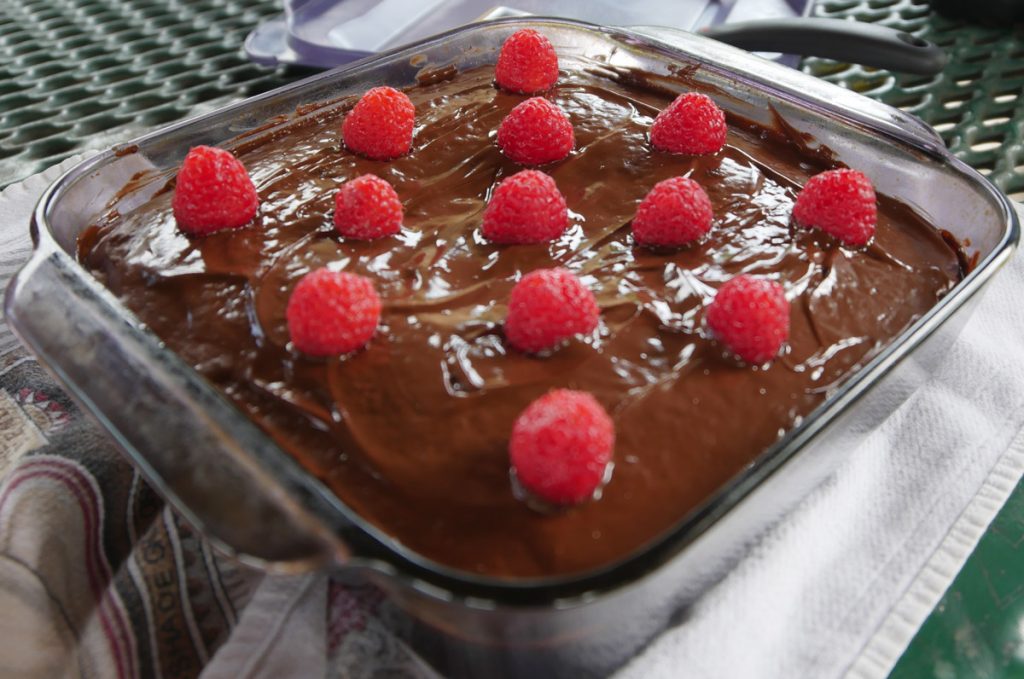 Caroline: Salpicón
Caroline made salpicón, a drink to eat with a spoon. The base was a limeade she created with Mexican limes, a little sugar, and water. Then she added diced watermelon, mango, papaya, pineapple, grapes, and bananas.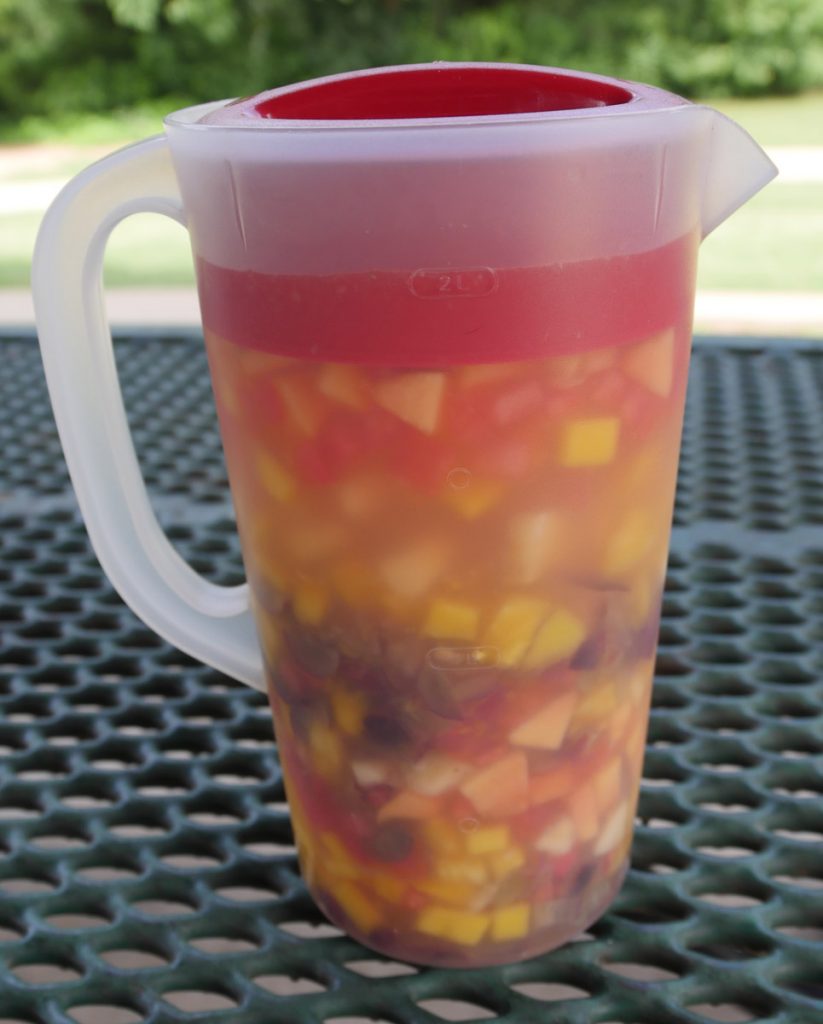 Drew: Quinoa Black Bean Salad
To prepare this salad, Drew cooked quinoa in veggie broth and combined it with black beans, sliced green onions, cilantro, tomato, bell pepper, and mango. He dressed it with lime juice, olive oil, salt, pepper, cumin, and red pepper flakes.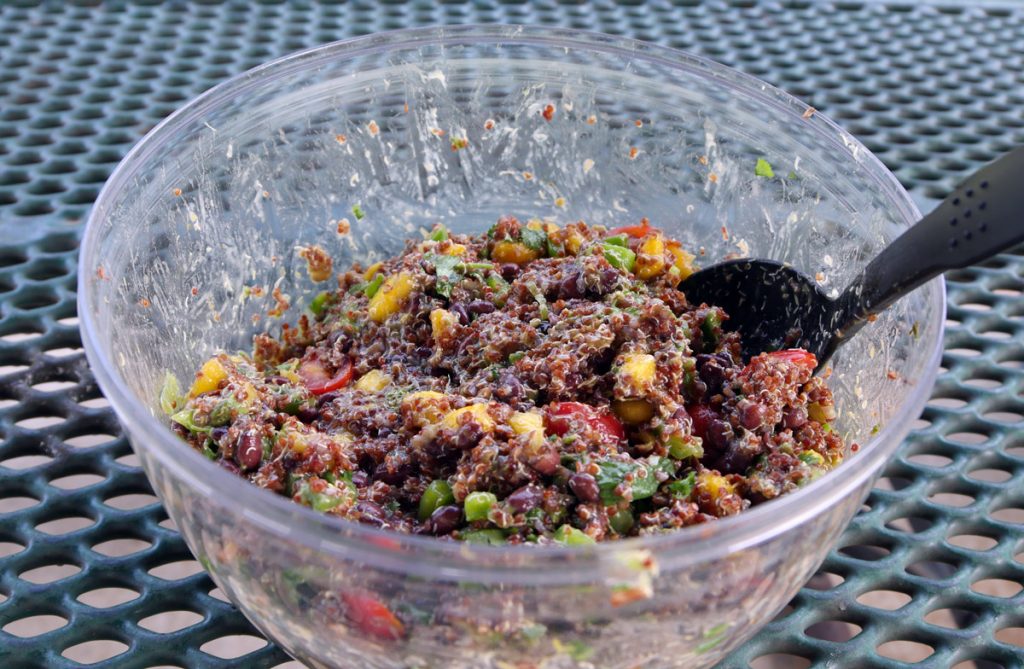 Slynn: Chilled Cucumber-Yogurt Soup
With the warmer temperatures that accompany the end of May (though thankfully this year not as warm as some Mays in Texas), Slynn made Moosewood's chilled cucumber-yogurt soup by blendering together de-seeded cucumber, coconut milk yogurt, coconut nectar (a sweetener replacement for honey), dill, mint, salt, and water then refrigerating it.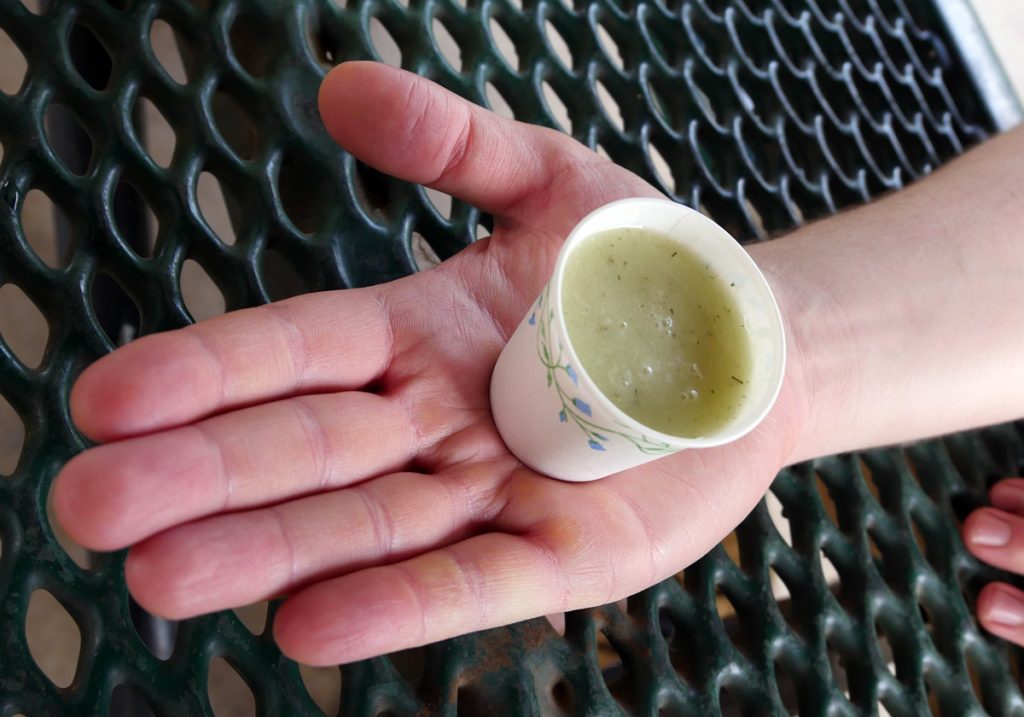 Lilly: Salad Olivieh
Lilly made a salad olivieh once before for Vegan Bake Club, but this time she changed the potato salad up due to on-hand ingredient availability. She boiled and chopped potatoes and combined them with chopped Persian pickles, green peas, one spoon of Vegenaise Tartar Sauce, olive oil, horseradish mustard, and Himalayan pink salt. She decorated the dish with a flower painted in carrot pieces. Though made in honor of her mother, she confessed her mom hates mustard.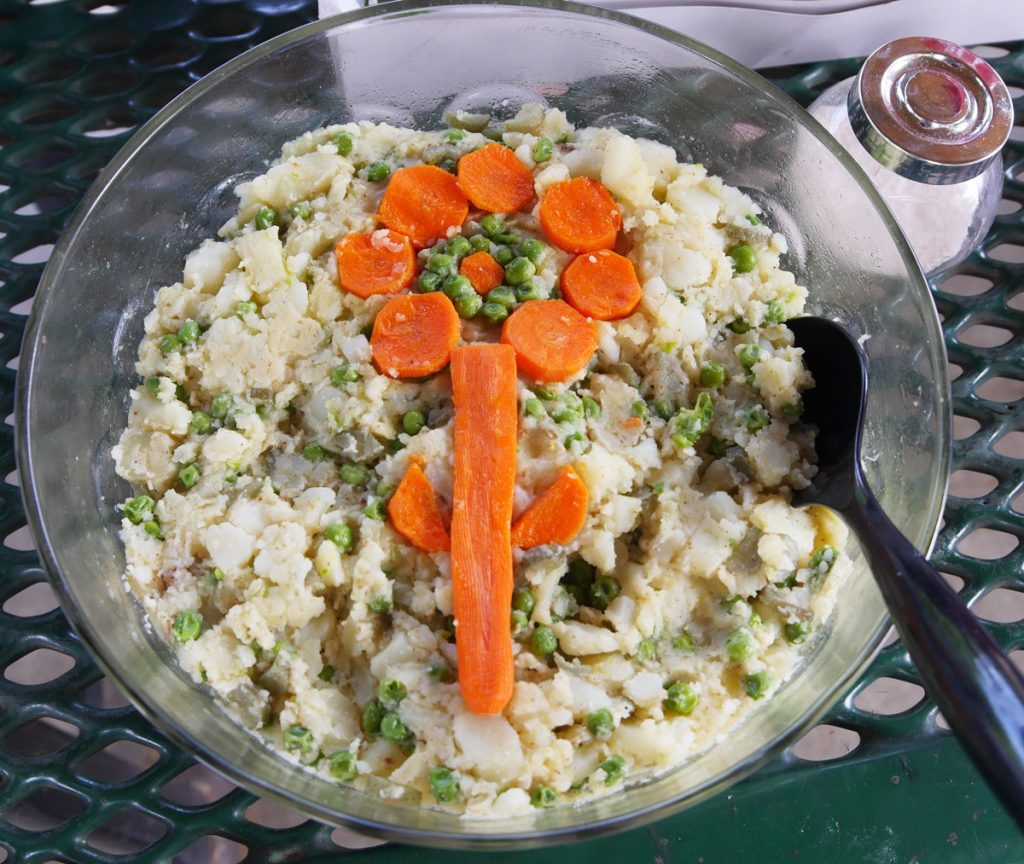 Billy: Borscht
Billy made borscht, a beet soup that he remembers his mom making when he was a kid but only for his dad and herself to consume, since it was assumed he wouldn't like it. He boiled and diced beets, onions, and greens from his garden, plus cucumber, carrot, oat yogurt, vinegar, salt, and pepper. He processed the cooked ingredients minimally in the pot with an immersion blender (courtesy of Shannon), to reach a thick broth that still had some chunky vegetable goodness.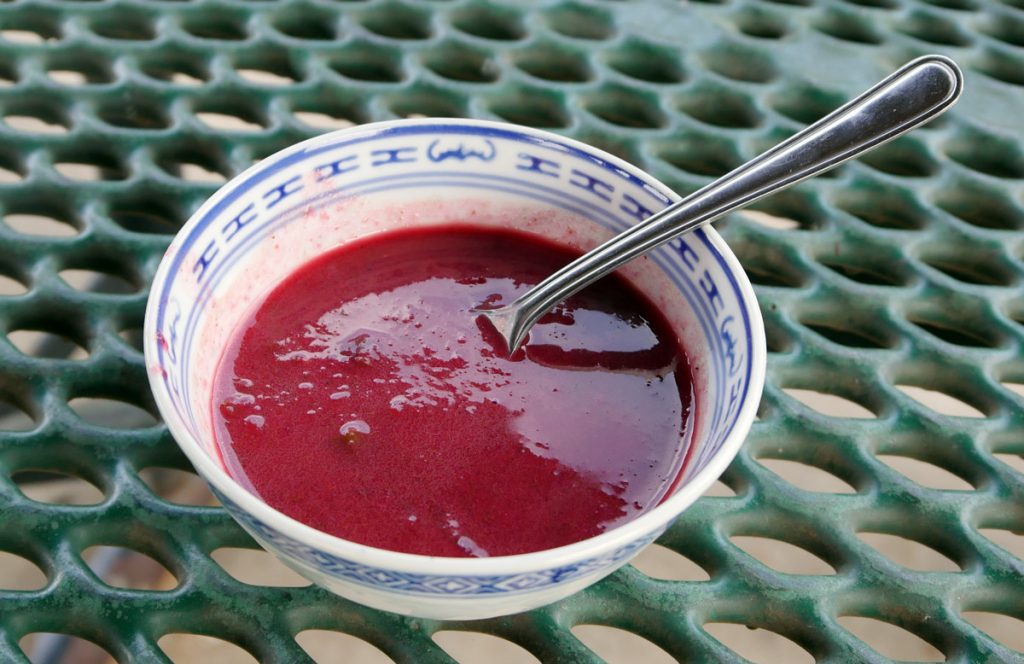 Lauren: Taco Salad
Lauren simmered textured vegetable protein in veggie broth and liquid smoke before cooking it further with chopped onion. She flavored this with salsa, ancho chili powder, cumin, onion powder, garlic powder, salt, and pepper. She put this on top of a salad of romaine lettuce, spring mix, corn, cilantro, chopped tomato, and sliced black olives. On the side she served Tostitos Restaurant Style Chips (the ones her mom used to use for this salad) and an ad hoc dressing of tomatillo salsa, oat yogurt, and fresh lime juice.