March 23rd, 2014 – Brunch
Sunday, March 23rd, 2014.
VBC Meeting #13: Brunch
Host of the Month: Slynn
Location: Denton, TX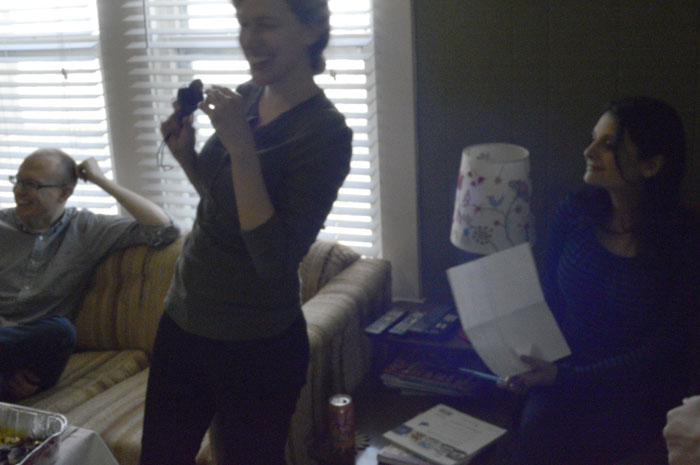 This is what we made: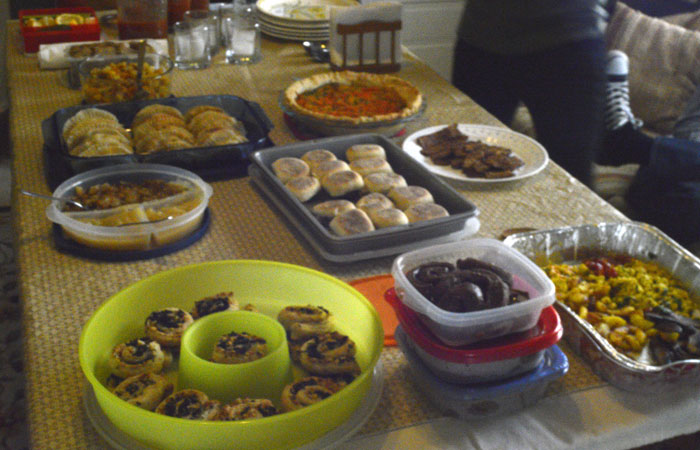 Lauren: Sausage Pear Sandwich
Homemade vegan maple sausage, cooked pear, and Billy's cashew cream cheese served on a veganized version of this English muffin recipe. The muffins were made with canola oil and almond milk and cooked on the griddle.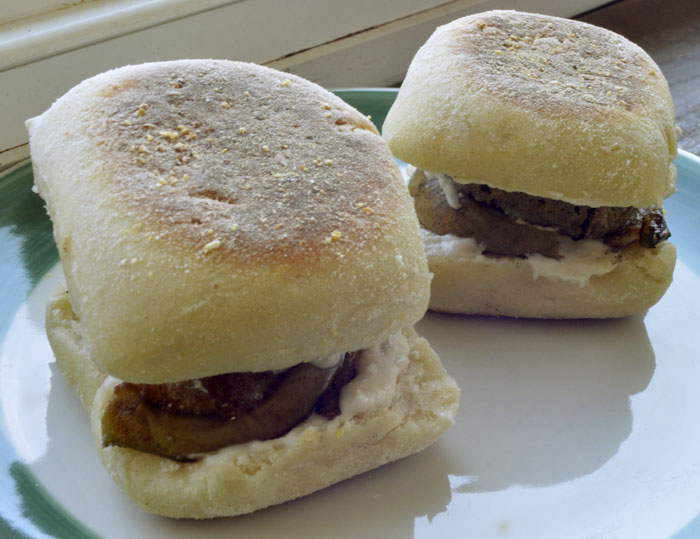 Slynn: Tofu Quiche, Tempeh Bacon
Slynn made this tempeh bacon. She put some of it into a tofu quiche that also contained spinach, broccoli, mushrooms, and cheddar style Follow Your Heart non-cheese.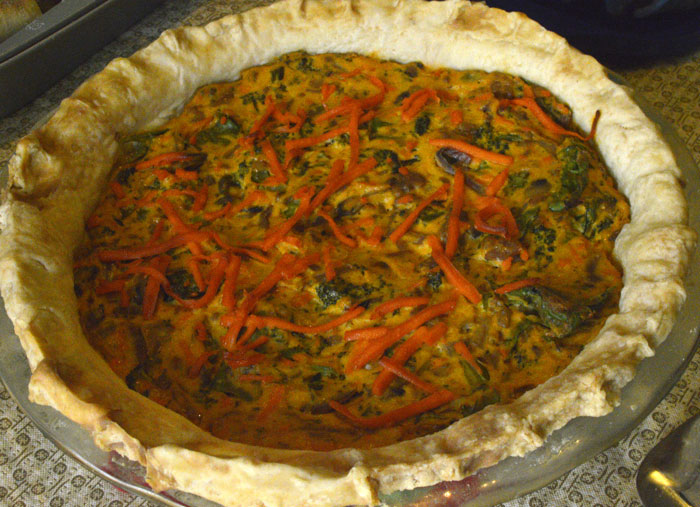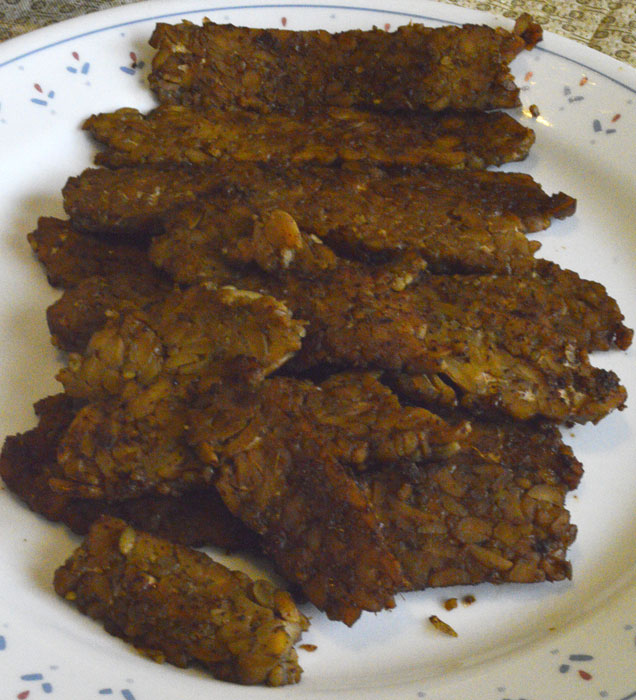 Billy: Chocolate Cinnamon Rolls
Billy derived this recipe from the orange rolls he made for a previous meeting.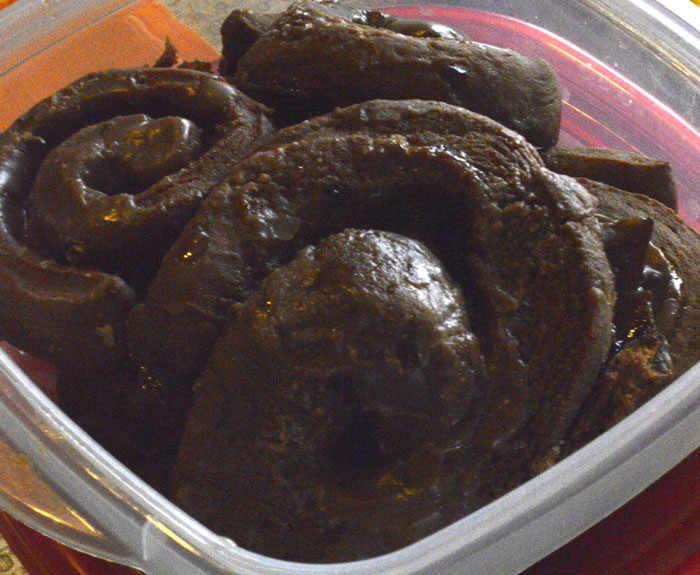 Kristin: Pierogis
Kristin made potato pierogis and mushroom sauerkraut pierogis from the Vegan Brunch cookbook. She served them with caramelized onions and apple sauce.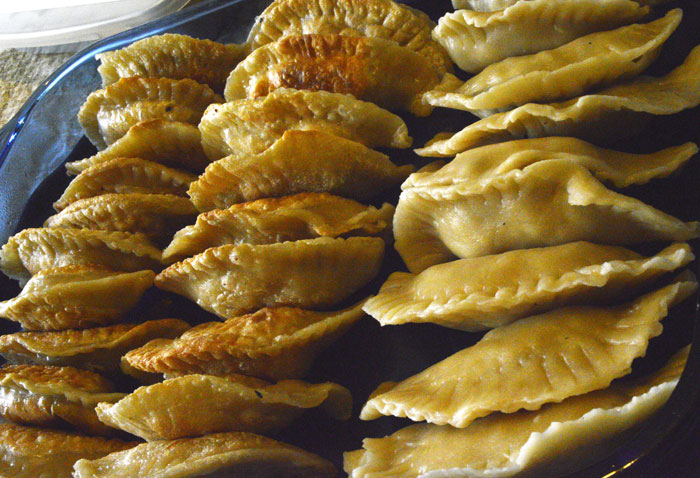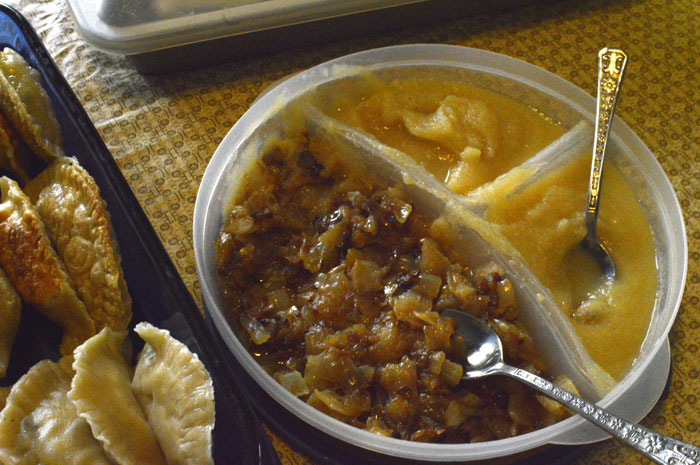 Alesha: Bloody Mary
Also basing her offering on a recipe from Vegan Brunch, Alesha continued her alcoholic beverage run with Bloody Marys. The drink included vegan worcestire sauce and was served with pickles, lemon, black pepper, celery, and super fat ice cubes.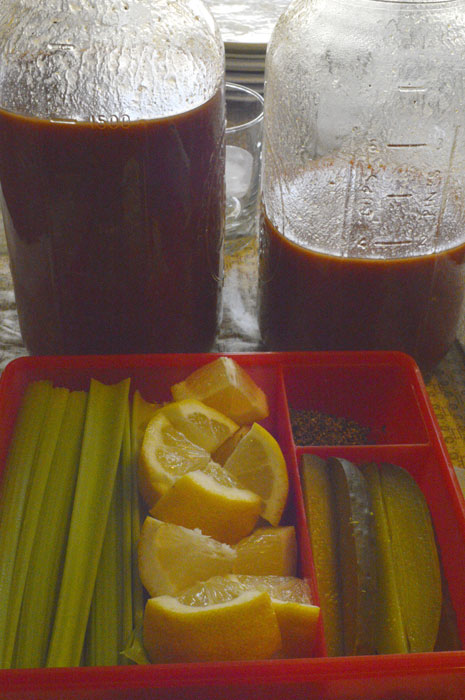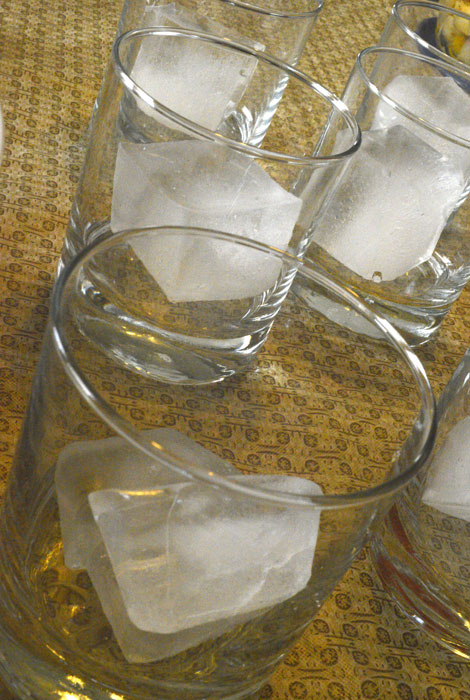 Lilly: Scramble Your Own Tofu Scramble
Lilly made scrambled tofu with bulb green onions, tumeric, garlic paste, salt, and pepper. She topped some of it with Daiya Cheddar Style Shreds and served it all with tumeric potatoes and grilled portabellas and cherry tomatoes.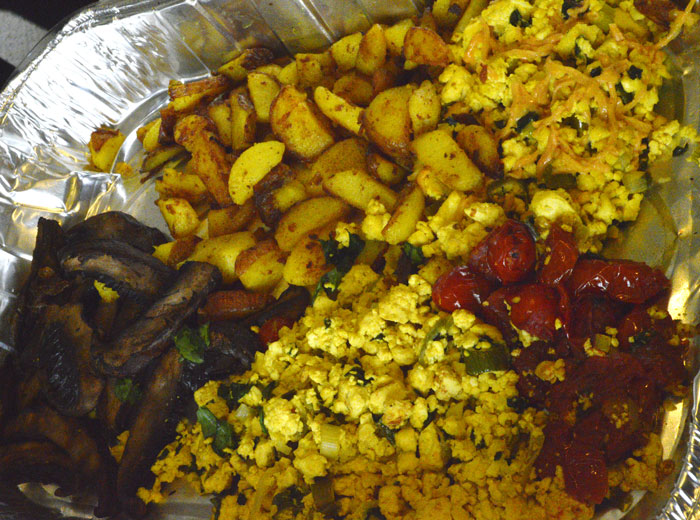 John: Baked Oatmeal Bars, Potatoes
John made oatmeal with coconut oil, banana, flax, raisins, and nuts then baked it to form bars. He also served a brunchy potato dish.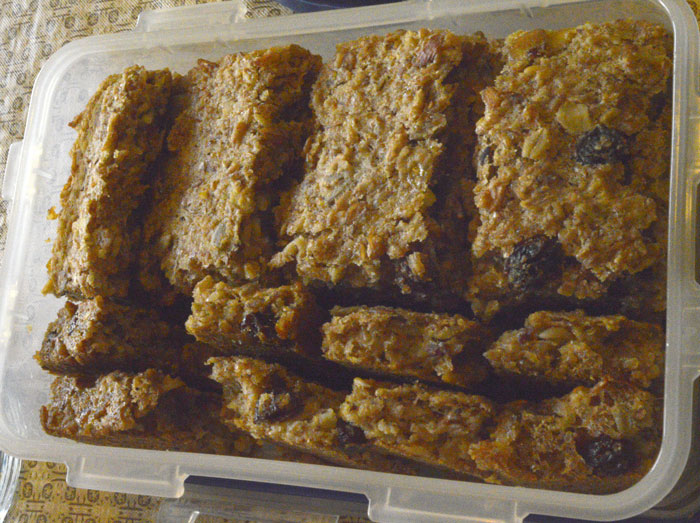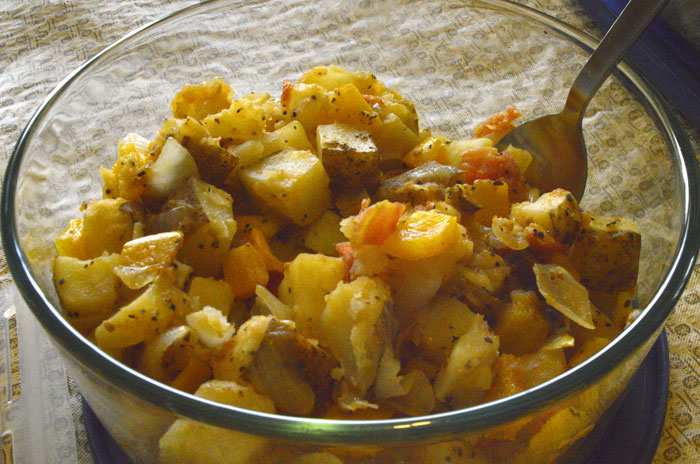 Morgan: Spinach Cheeze Pinwheels
Morgan rolled up Pepperidge Farm Puff Pastry with spinach, Daiya Pepperjack shreds, and nutritional yeast for a pretty snack.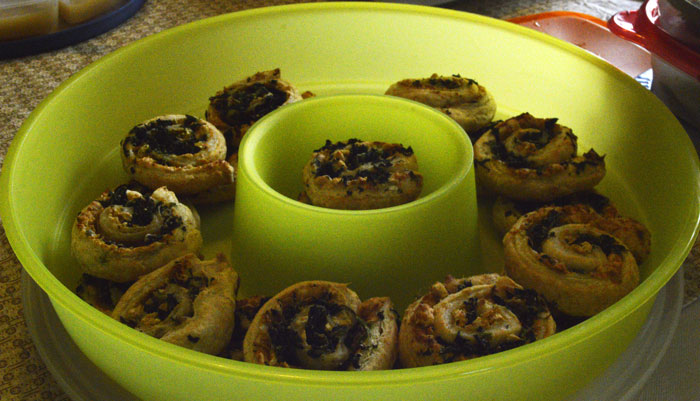 Michelle: Hash Nest with Kale
Michelle made up this recipe by tossing shredded potato with salt, pepper and nutritional yeast and baking nest shapes in a muffin tin. The potato forms were topped with kale that had been seasoned with garlic, salt, pepper, and truffle oil.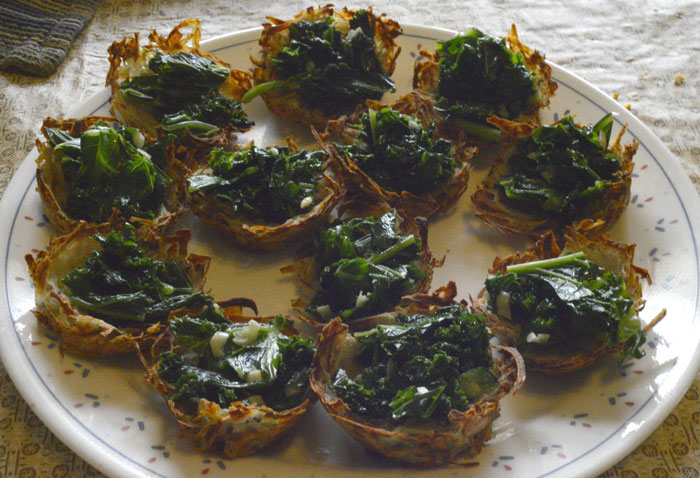 Here it all is, ready for eating.