June 22, 2013 – Secret Ingredient
Saturday, June 22nd.
VBC Meeting #4: Secret Ingredient
Host of the month: Slynn!
Slynn was very specific with this theme that the secret ingredient be an "innocuous" one. This was probably because she knew how when Billy was brainstorming on the theme, he was quickly giggling to himself, muttering the word "rocks." Although, after tasting what Billy made for this meeting, I am still not convinced it was wholly innocuous.
For this meeting's activities (besides eating and talking about food, of course), we played "guess the weird ingredient" (Trista won!) and bashed a cupcake-shaped piñata filled with baking prizes in honor of Billy's b-day. Thank you, Slynn, for providing the piñata and prizes!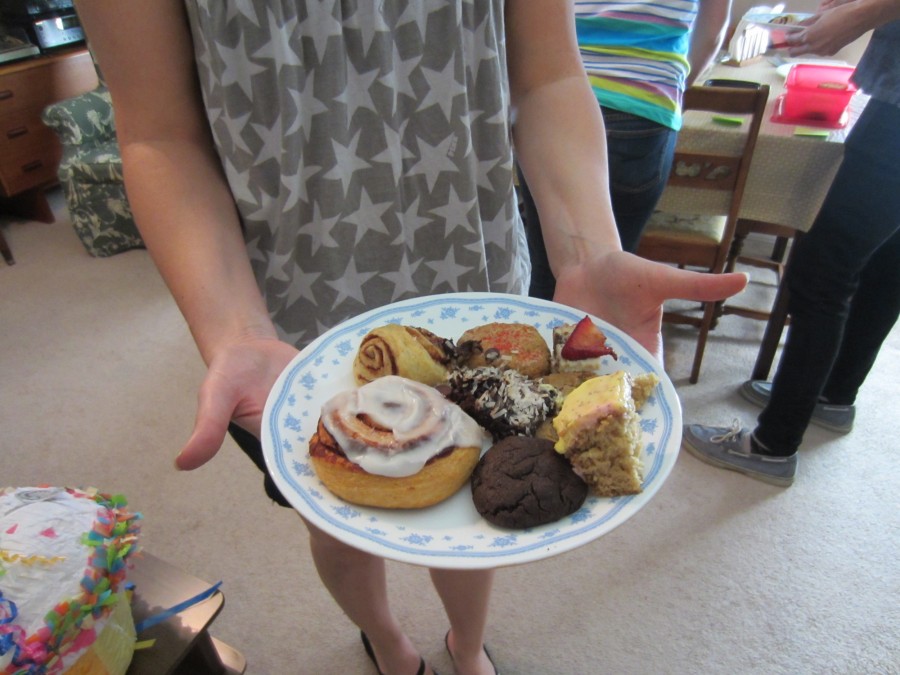 This is what we made:
John: Korvapuusti (Finnish Cinnamon Rolls) – These were bursting with cardamom flavor.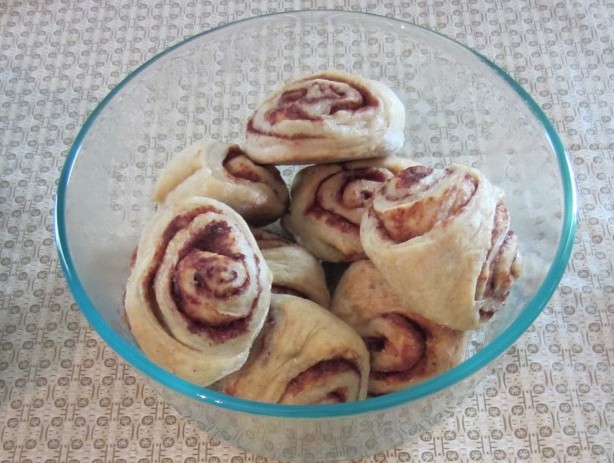 Lauren: Red Bean Paste-Filled Chocolate Cookies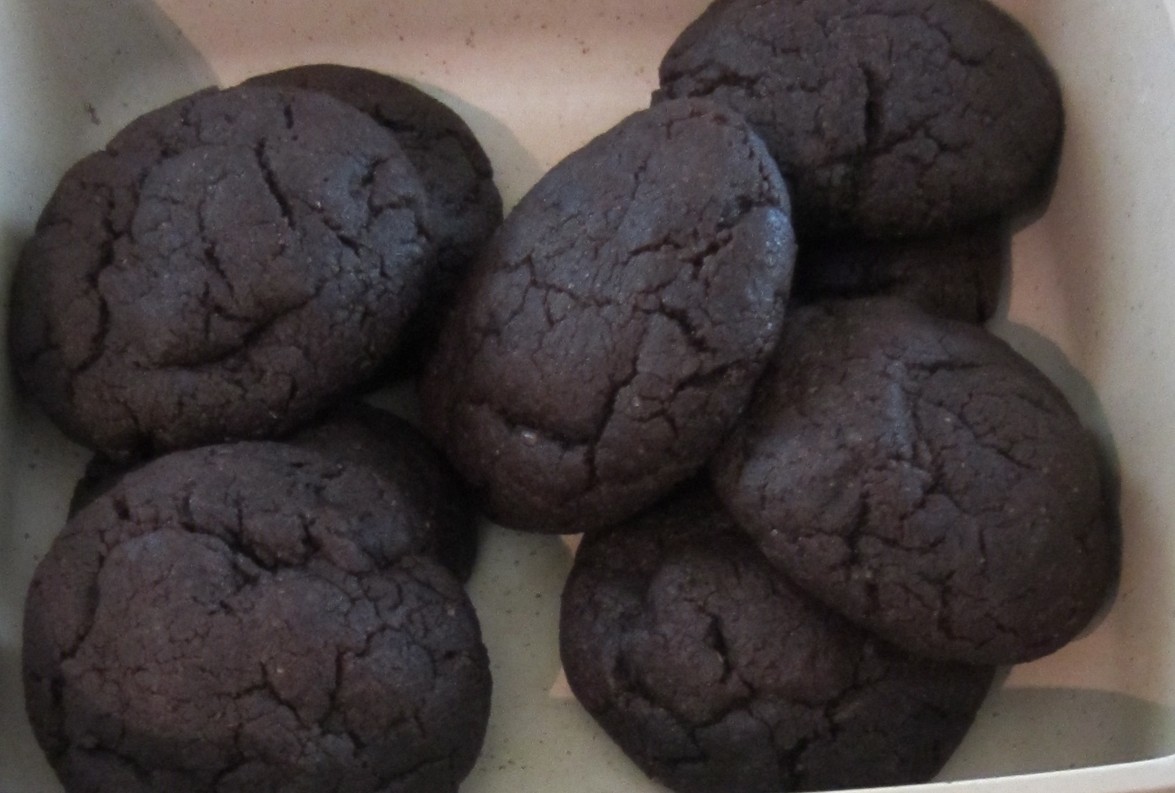 Trista: White Russian Rainbow Cake – mmm tri-colored pastel frosting goodness.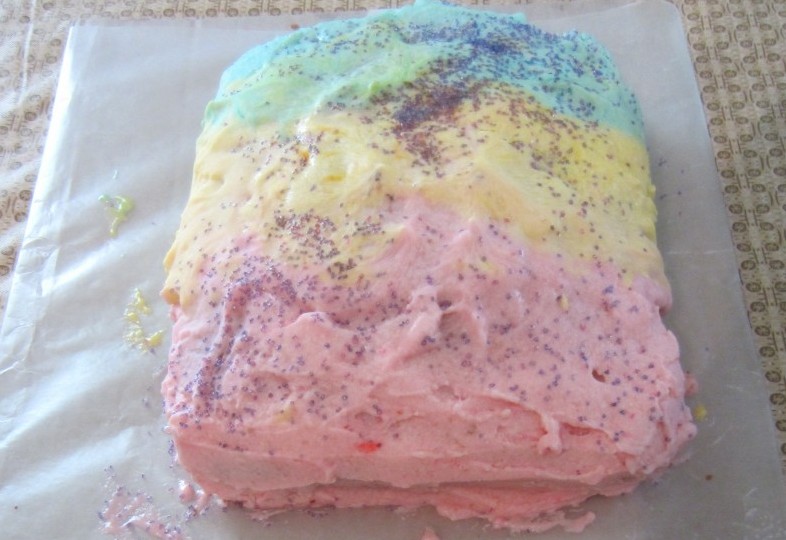 Jared: Trader Jerry's Cinnabuns – The secret of these buns was that Jared bought them at Trader Joe's and just baked them up for club. I suspected him all along, but that's okay, I very much enjoy trying vegan baked goods from wherever they come. Wait, I wonder if we can get in trouble for calling them this. How about Not Jare Bear's Buns instead. Jare Bear sounds like Care Bear.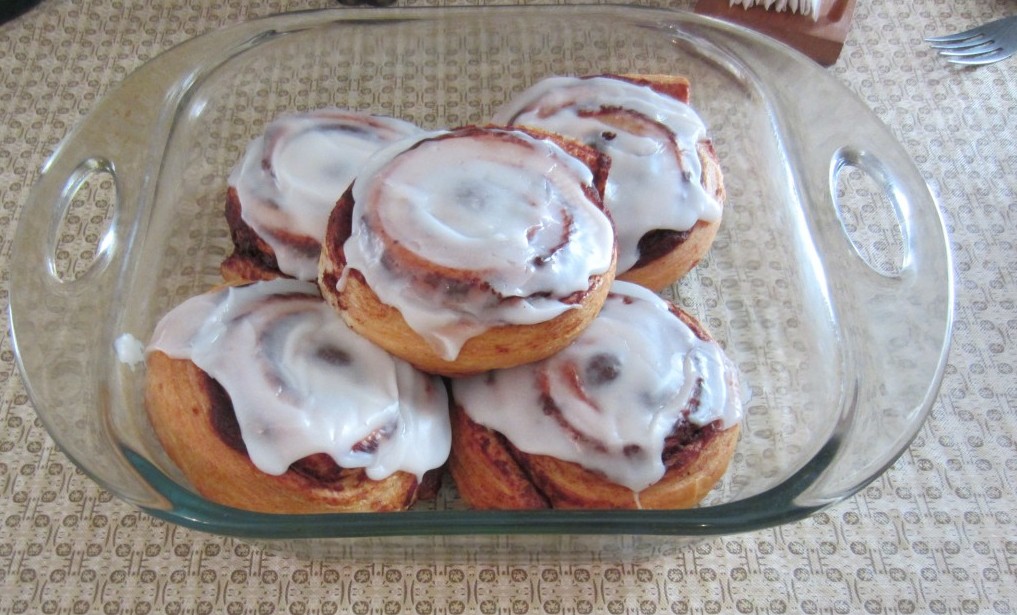 Michelle: Italian Cheesecake with Balsamic Reduction and Strawberries – Fancy award as usual.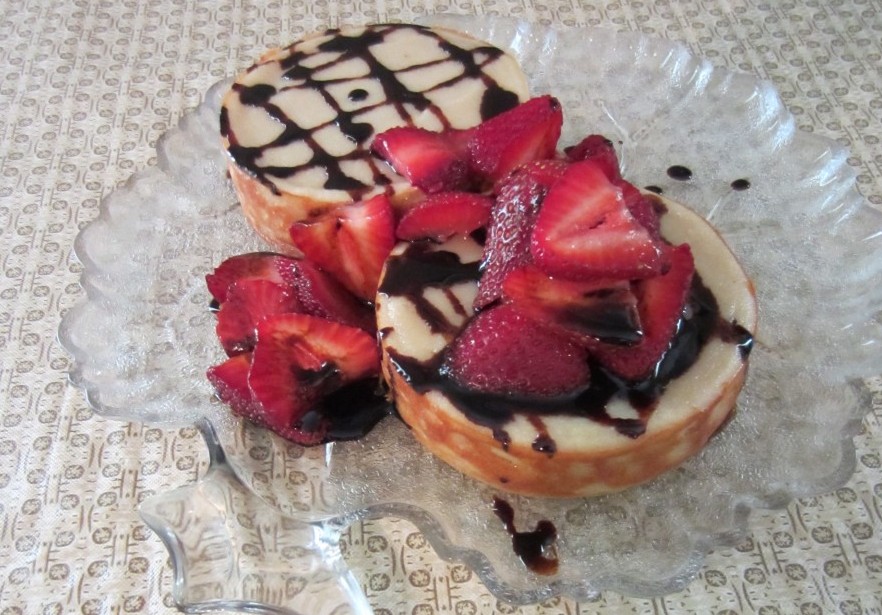 Billy: Red Pepper Sugar Cookies (or as Billy refers to them now, Baking Soda Pepper Cookies) – These cookies were terrible–in an endearing way. Somehow his recipe only made 7 cookies even though it wasn't a tiny batch of dough or anything.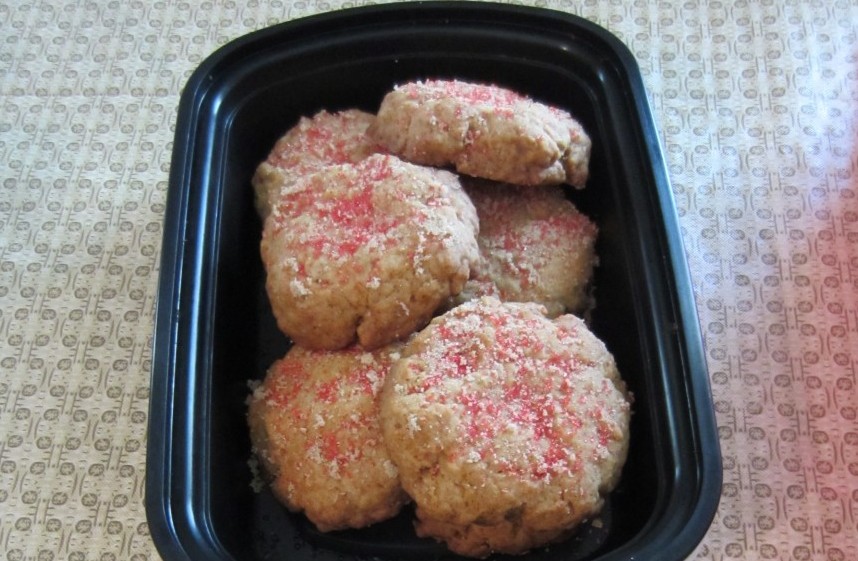 Slynn: Garam Masala Cookies, Black Bean Brownies. Our host baked two delicious things! I wanted to eat more of these masala cookies, but they went fast.