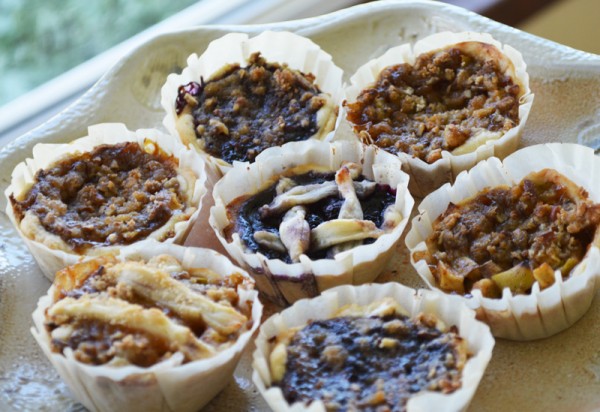 The other day I got it into my head that I needed to make tiny pies. I started searching around about tiny pie stuff and settled on using this
recipe. The filling has 2 apples, 1/4 cup brown sugar, 2 teaspoons flour, and 1/2 teaspoon cinnamon.
For the pie crust I used a double crust oil-type recipe.
Ingredients:
2 1/4 cups flour
2 1/2 cups flour
1/2 cup canola oil
1 tsp salt
1/2 cup cold water or "milk"
Mix flour and salt in a large bowl. Separately whisk together water and oil in a wee bowl. Mix liquid well into the flour blend until you have a dough (I used a food processor because I am lazy). Divide into two parts. Separately roll out dough between parchment paper.
Using this crust recipe, you can make about a dozen little pies without the lattice top (I made a crumb topping for most of the pies) or maybe about ten with the lattice. I cut out circles for the crusts using a 3 1/2 inch cookie cutter because that is what I had on hand. Since the recipe for the pie filling is only for about 5 pies, I made another filling following the same recipe, but used frozen wild blueberries in place of fresh apple.
I lined the muffin tin with parchment muffin cups (I only recently started using these over regular paper ones and am very happy about them). I baked the pies at 425 for a couple minutes more than the 18 minute recipe designated cooking time until the crust was goldeny.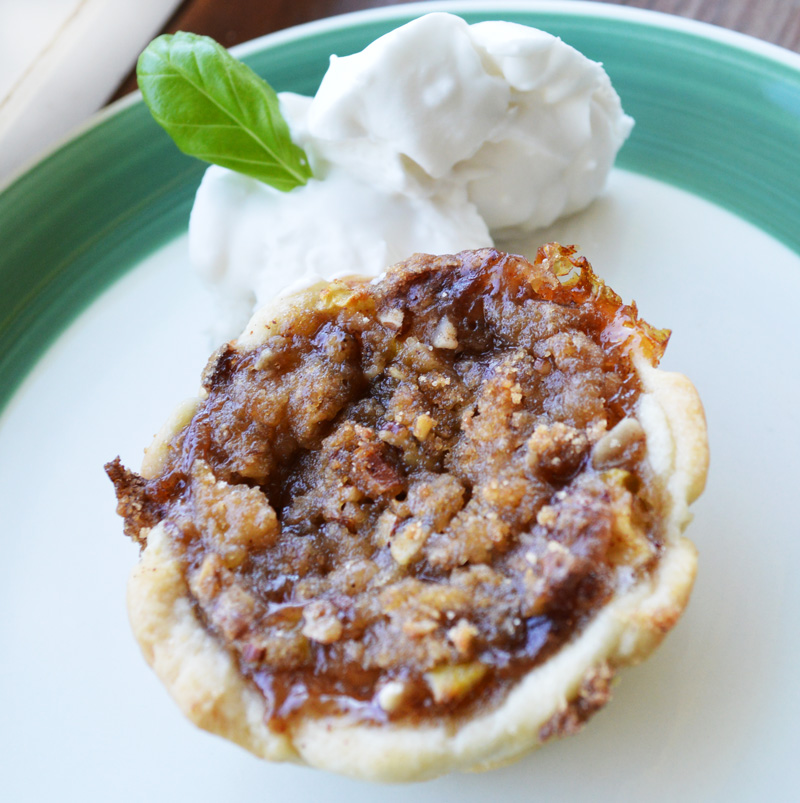 I was pleased with the way these mini pies turned out, which is good since I tore up the kitchen and burned myself in the process of making them. It's true, I am working through some personal pie issues, but things are looking up with the results of this outing. The little pies looked like mini pies, tasted like pies, were textured like pies, and were all eaten up like normal pies.