Photos of Some Vegan Food in Seattle
El Borracho serves up gargantuan vegan nachos topped with Daiya, sour cream and chorizo. This location also happens to be across the street from the historic Showbox at the Market music venue.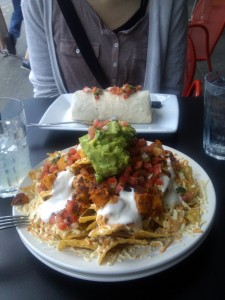 Next stop: Safeco Field.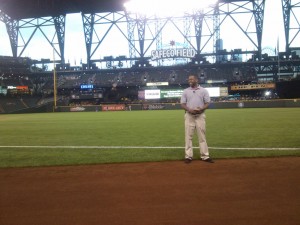 Safeco Field provides fans with an array of substantial, reasonably priced ($5-10) vegetarian and vegan options, and features dogs and burgers by Seattle-based Field Roast. Unfortunately the Mariners finished well shy of the playoffs and the food court is closed until April.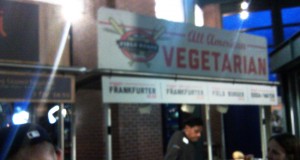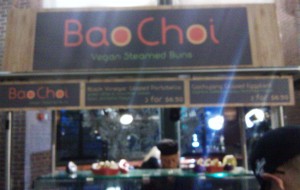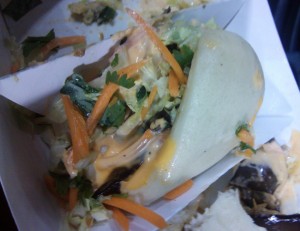 Vegan mushroom and eggplant buns at Safeco Field.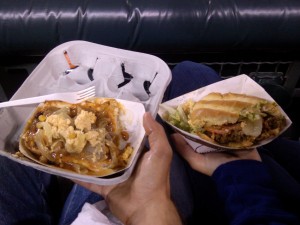 Vegan chili dog (left) and burger (right)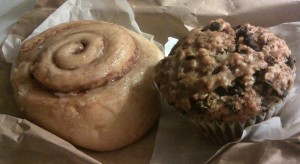 Cinnamon Works on Pike Street bakes a variety of XXL-sized vegan baked goods daily.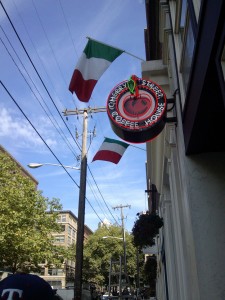 Cherry Street Bakery's various Seattle locations stock Mighty-O vegan donuts and offer numerous vegetarian options. Day-old donuts can be had for half price! They brew good coffee, too.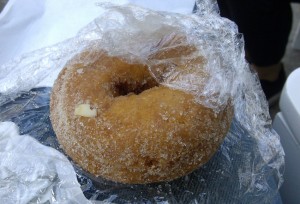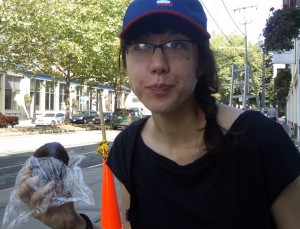 Choco Canyon boasts two Seattle locations and serves a variety of vegan organic and raw cuisine, baked goods and packaged treats.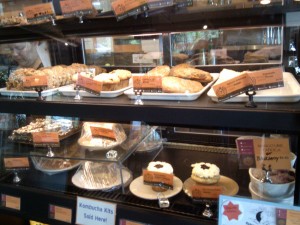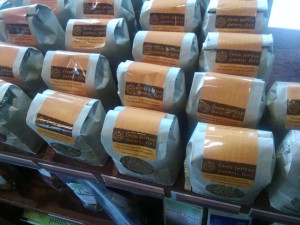 Possibly the best sandwich I have ever eaten: The Mighty Mofo.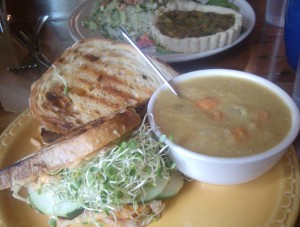 Eggless Spinach Mushroom Quiche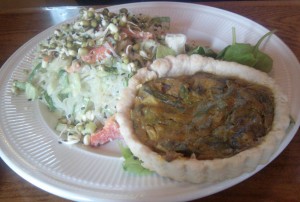 Bamboo Garden has you covered on Loving Hut-style Chinese food. The menu is enormous and they offer a unique "fried basket thing."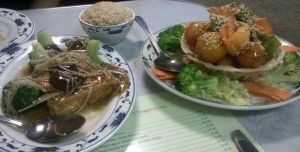 This is a tiny snapshot of the seemingly endless Seattle-area vegan cuisine.