September 14th, 2014 – Five ingredients
Sunday, September 14th, 2014
VBC Meeting #19: Five ingredients (or less)
Host of the Month: Lilly
Location: Denton, TX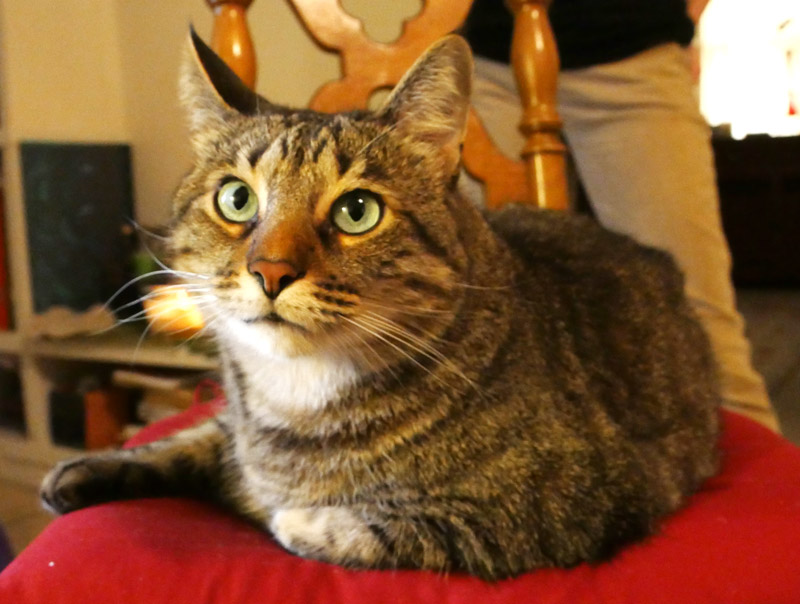 Though by the theme of this meeting we were to use only five ingredients or less in our foods, people were allowed to use oil and salt without it counting toward the five. Yeah, yeah, I know.
This is what we made: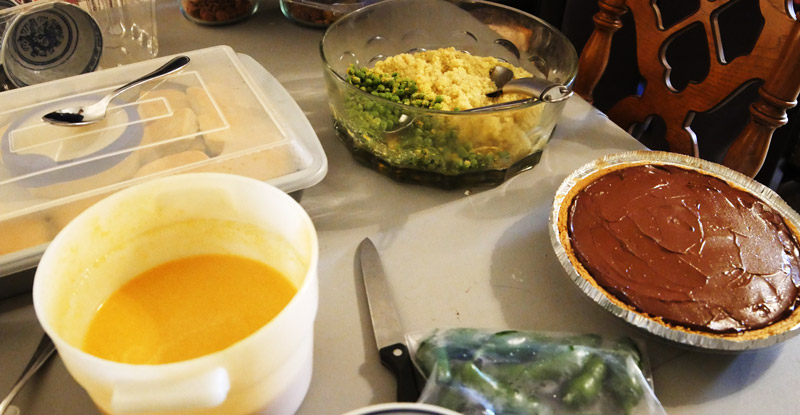 Slynn: Chocolate Tofu Cheesecake
Slynn pressed the water out of extra firm silken tofu and blended it with melted chocolate chips, maple syrup, vanilla, and salt. To keep down her ingredient count, she used a store bought graham cracker crust.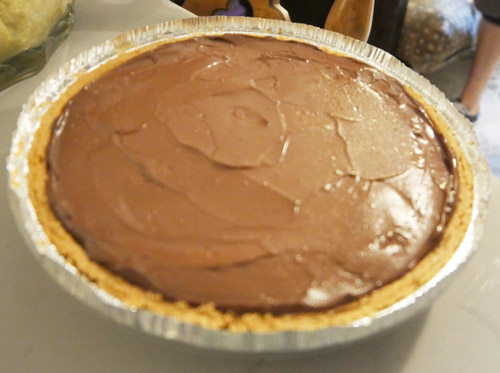 Lauren: Biscuits and Gravy
There was a lot of ingredient overlap in the recipes for the biscuits and gravy. The biscuits contained flour, soy milk, oil, brown sugar, baking powder, and salt. The gravy was made with flour, soy milk, oil, black pepper, and salt.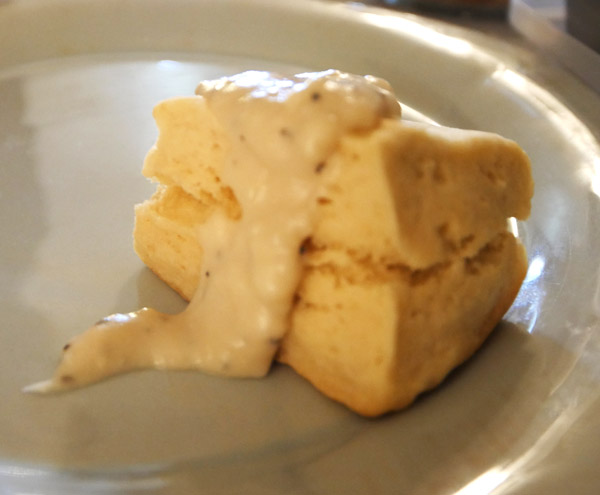 Billy: Butternut Squash Soup
Billy made his soup with his home-grown butternut squash, coconut cream, soy milk, paprika, and salt.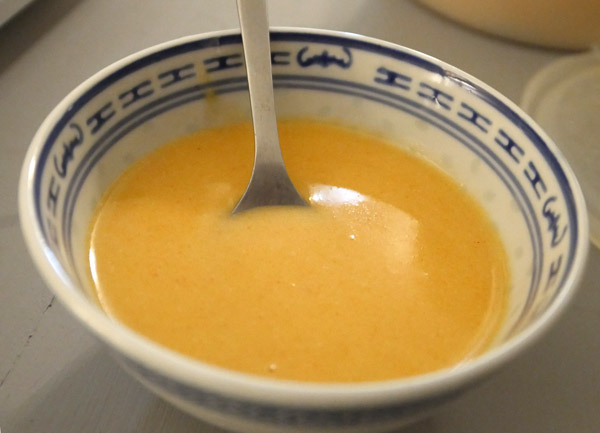 John: Almond Chocolate Cookie; Marzipan balls
John made cookies with almond meal, coconut oil, sugar, salt, vanilla, and chocolate chips. He also made little round treats out of marzipan. One set was made with marzipan and cocoa, the other with marzipan, cocoa, powdered sugar, and cinnamon.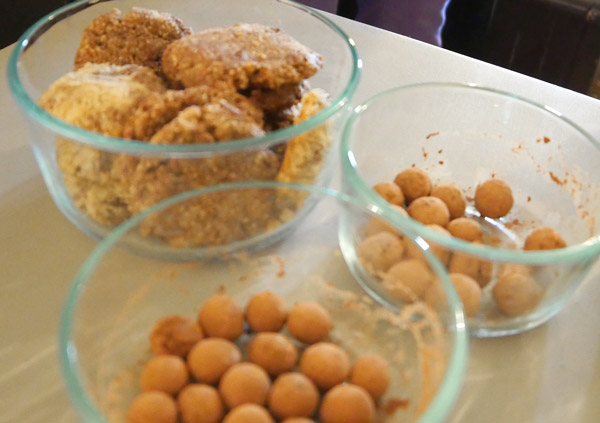 Lilly: Quinoa and Peas or "Peas & Qs"
Clearly winning the non-existent Best-Named-Vegan-Food-Of-The-Meeting-Award, Lilly cooked quinoa with a veggie bouillon cube and mixed in boiled peas. She seasoned her "Peas and Qs" with nutritional yeast.