October 22, 2016 – Favorite Food
Saturday, October 22nd, 2016
VBC Meeting #44: Favorite Food
Host of the Month: Slynn and Ramon
Location: Denton, TX
The theme for this meeting was Favorite Food because some thought it would be morbid to call it Last Meal. Either way, the idea was to make what you would want to eat more than anything else. Shannon perceptively pointed out that nobody made salad for this meeting.
This is what we made: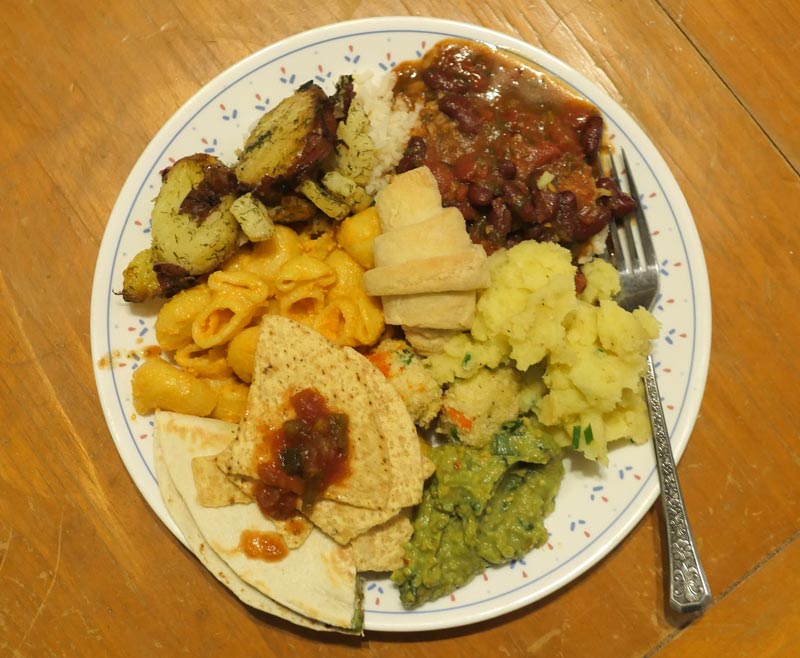 Caroline: Mom's Rice and Beans; Mac 'n' Cheese
The idea of a last meal made Caroline nostalgic for childhood and family, so she made rice and beans and mac 'n' cheese. For the former, she made white rice with vegetable stock (veganized from chicken stock), servng it with a big pot of kidney beans and a sauce of canned dice tomatoes, green onion, garlic, cumin, finely chopped cilantro, salt, and pepper.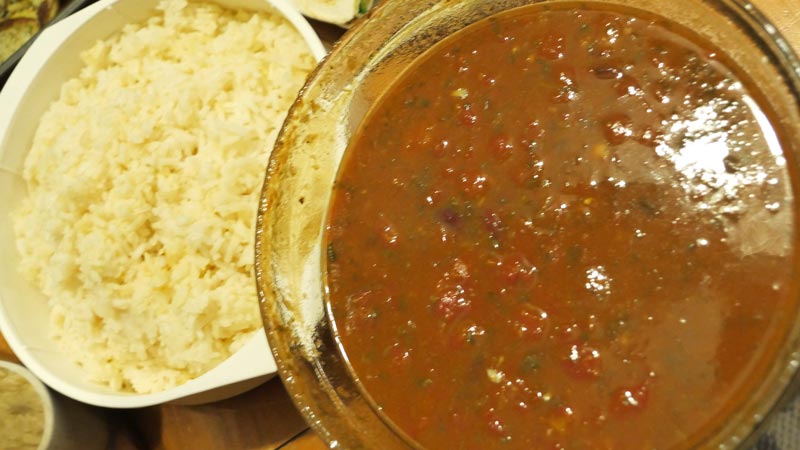 She also made mac 'n' cheese using Follow Your Heart® vegan cheddar and big shells of pasta. It tasted like that kind from a box that kids love!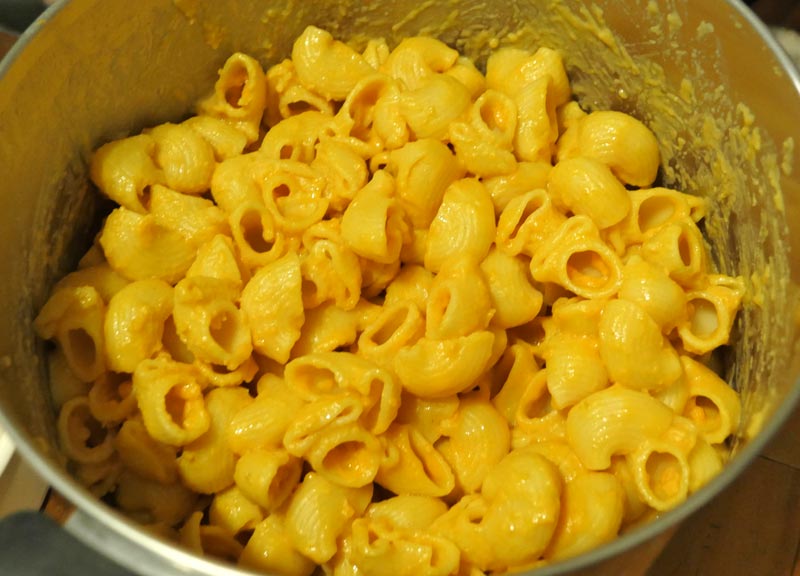 Drew: Clean dishes
Drew made clean dishes after Caroline made the above listed foods.
Billy: Guacamole
Billy has many favorite foods, but perhaps the one he makes most often is his guacamole recipe. He concocts it with avocados, lime juice, green onion, crushed red pepper, and salt.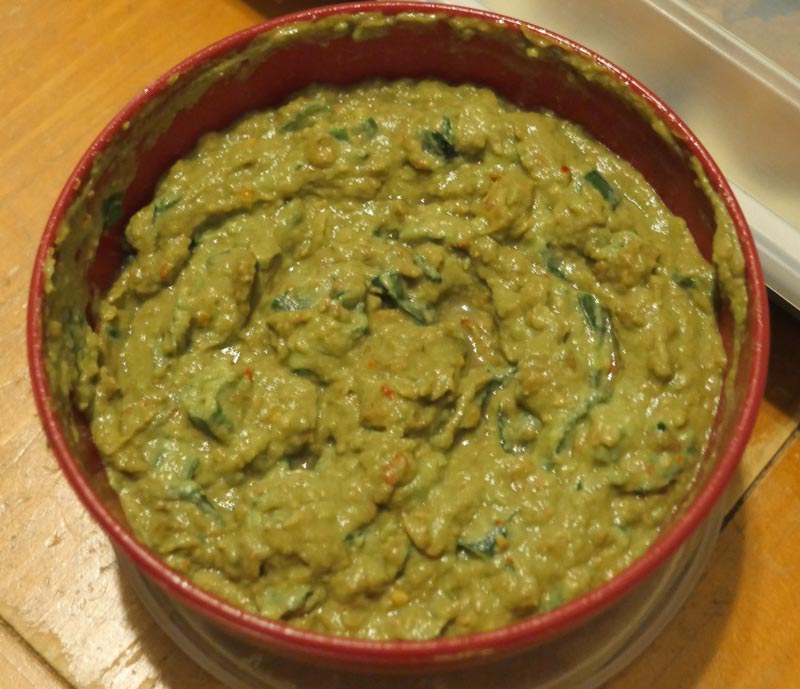 Lauren: Carrot Cake Cookie Sandwiches
Lauren really likes carrot cake, and she really likes cookie sandwiches. Thus, even though she had never made nor, in her recollection, even tried a carrot cake cookie sandwich before, she was pretty sure it would turn out to be a favorite food.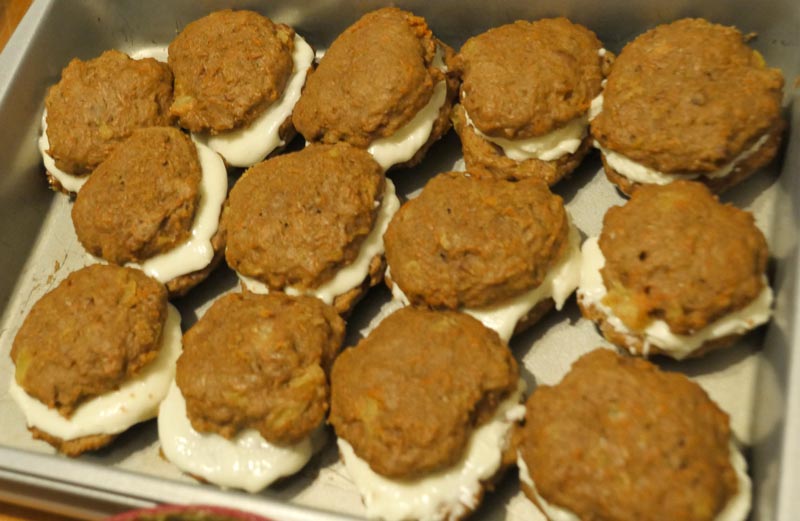 Shannon: Betty Crocker's 1973 Crescent Rolls; Mashed Potatoes; Thin Mint Oreos
Shannon's family likes to serve the 1973 Betty Crocker Crescent Roll recipe at fancy meals. She veganized them by using Ener-G Egg replacer and vegan butter.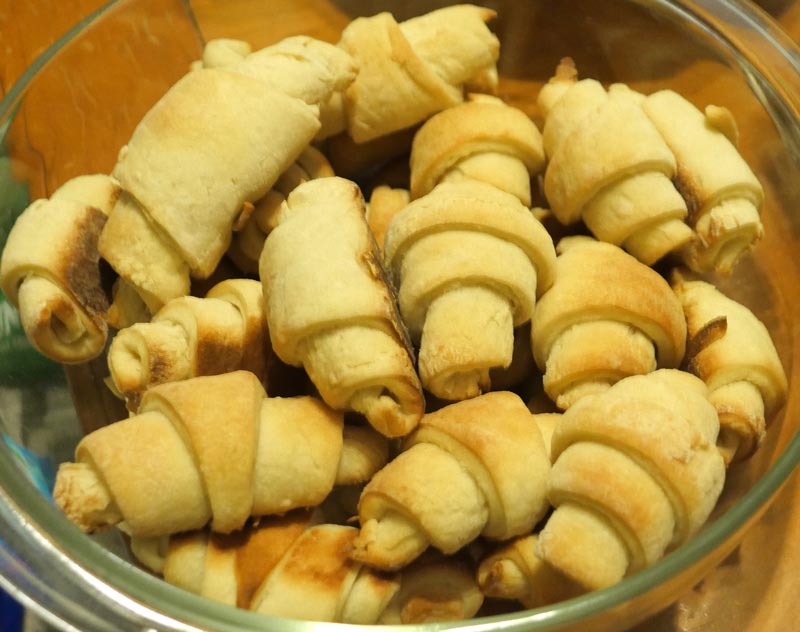 For the mashed potatoes, she used the Minimalist Baker mashed potatoes recipe with Yukon Gold potatoes, roasted garlic, chives, Earth Balance Butter, pepper, and salt.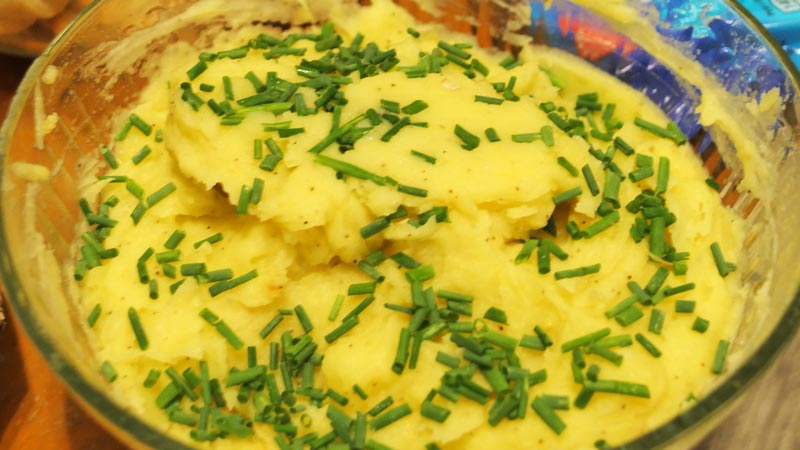 She also brought Thin Mint Oreos because she wanted the temptation out of her home.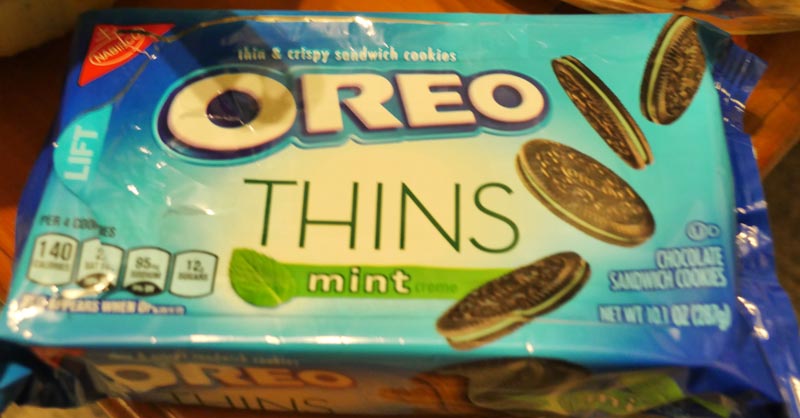 John: Johnadillas
It looks like a quesadilla, but it doesn't have any cheese. Back when John was a student, he made these Johnadillas without the avocados–they are expensive. Now, as a grown up, they are made with refried beans, baked potato, and avocado smooshed into toasty flour tortillas. He does not generally actually call these Johnadillas.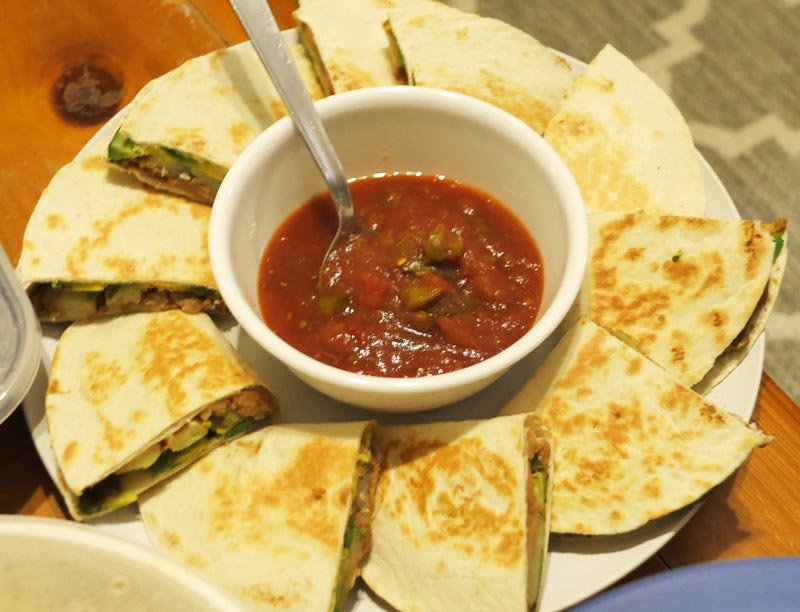 Lilly: Dill Pataters
Lilly boiled potatoes then marinated them in a blend of olive oil, lemon juice, and dried dill. Then she baked them, adding fresh dill near the end of the process for a deliciously fresh flavor.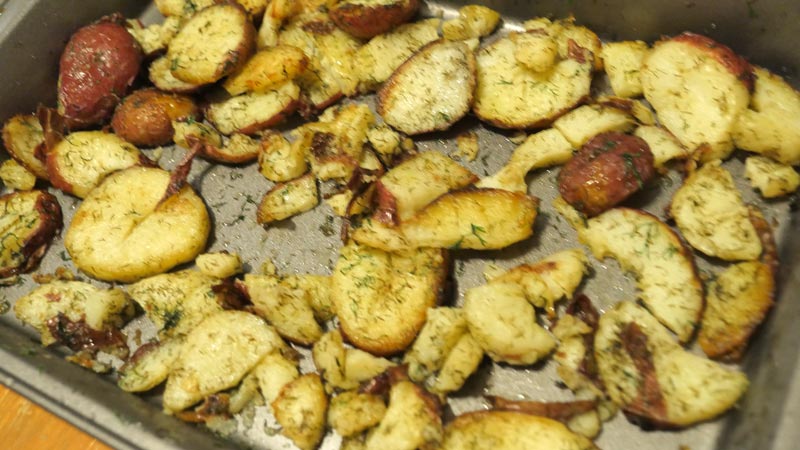 Slynn: Pumpkin Spice Ice Cream
Slynn made this ice cream with coconut milk and canned pumpkin, filling it with lots of cinnamon and ginger to give it that beloved pumpkin pie flavor.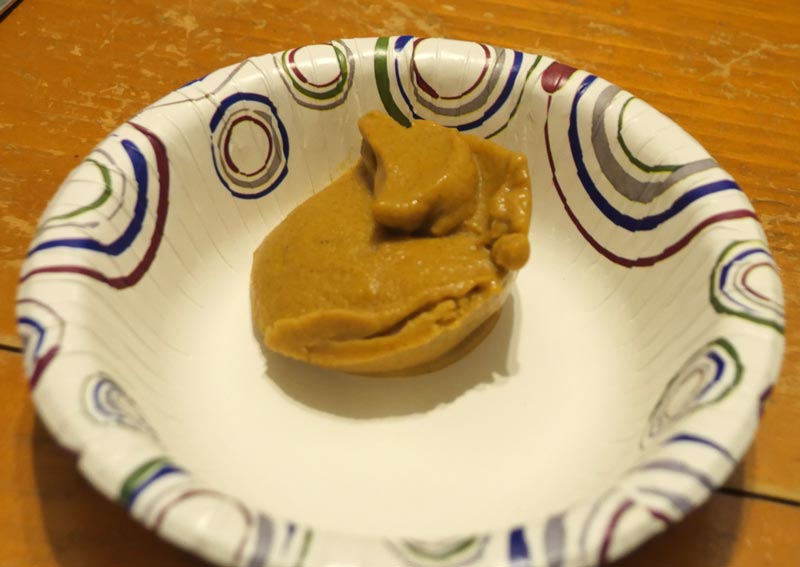 Ramon: Dank Nuggs (Mashed Potato Cauliflower Nuggets)
Ramon boiled cauliflower and potatoes then mashed them up. He added peas and carrots and bread crumbs and formed the mixture into balls. Next he rolled them in bread crumbs. After that, he baked them then pan fried them, adding Frank's Red Hot sauce to some of them at this stage.