October 19th, 2014 – Texas Veggie Fair
Sunday, October 19th, 2014
VBC Meeting #20: 2014 Texas Veggie Fair
Location: Reverchon Park, Dallas, TX
Instead of the typical meet-at-a-willing-someone's-home style meeting that Vegan Bake Club tends to hold, we opted to meet up in Dallas at the fifth annual Texas Veggie Fair for October.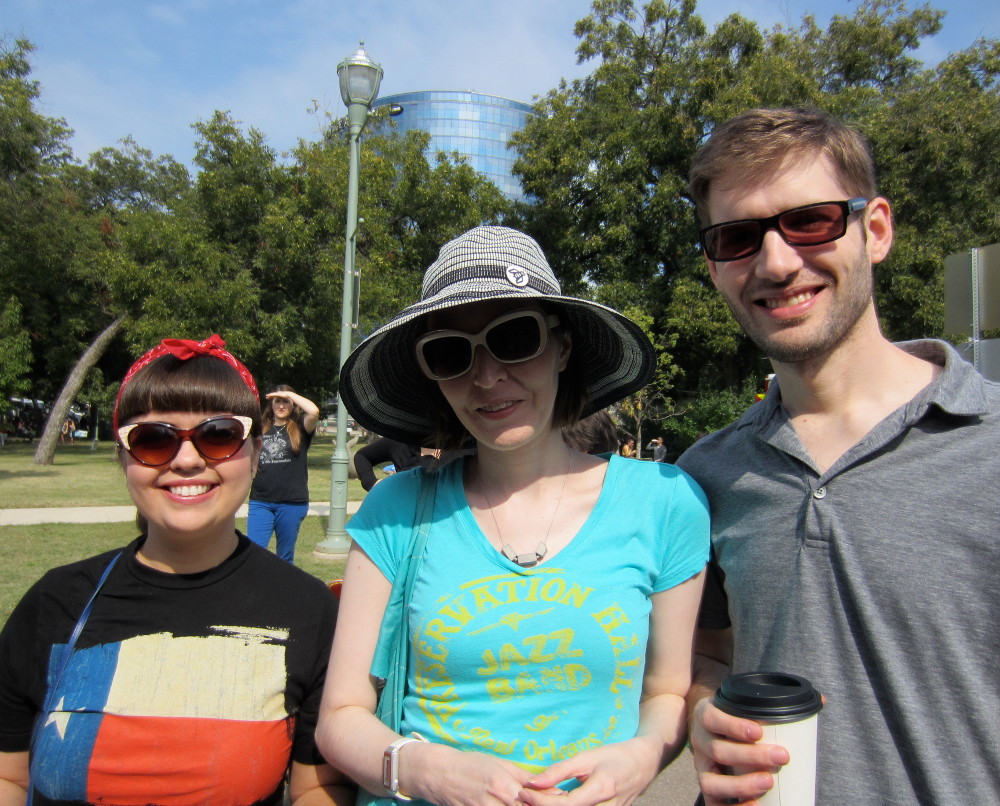 Every year this event seems so much bigger. More food trucks and stands, more animal non-profits, more vendors, more people. There were several speakers to talk about living a vegan life. There were cooking demos. There was yoga. There was a kids activity area. There was beer. While every year we walk the lines of tents to look at the latest vegan t-shirt trends and visit the rescue group booths to see the dogs and find out how to help, we put in a somewhat unhealthy amount of attention toward the food portion of the fair. Though, since Vegan Bake Club is based around food, and it is rare to find so many vegan food sellers gathered in one spot in the DFW area, it's okay.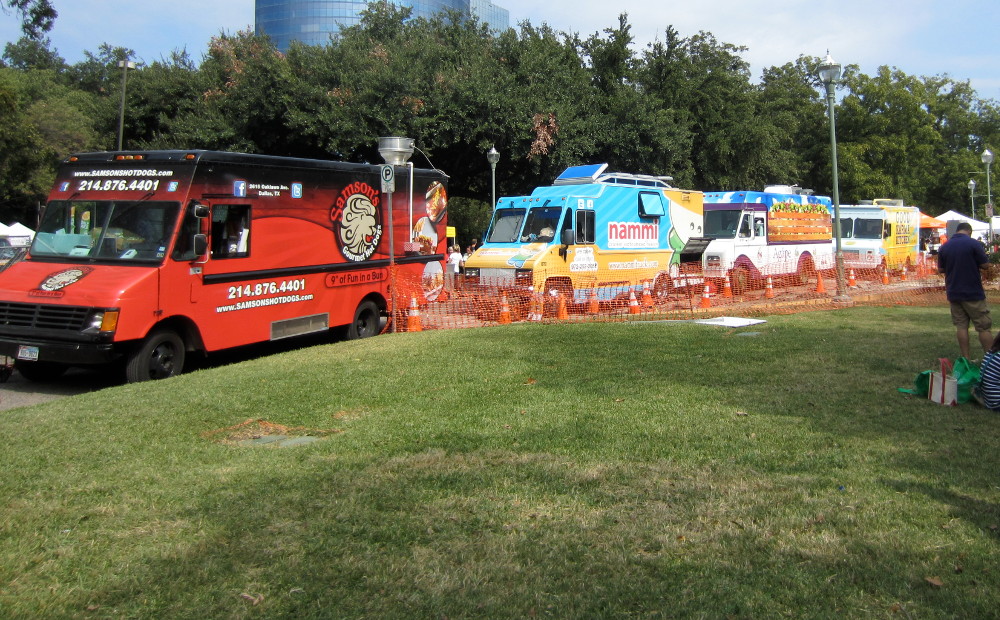 The veggie bánh mì from Nammi Truck is a favorite, but if you're going to eat one, you have to first make it through the gauntlet of other food vendors and crowds with room left in you stomach and cash left in your wallet. Many of these vendors are not strictly vegan as a general business, but for the Veggie State Fair, you won't find them peddling the meat.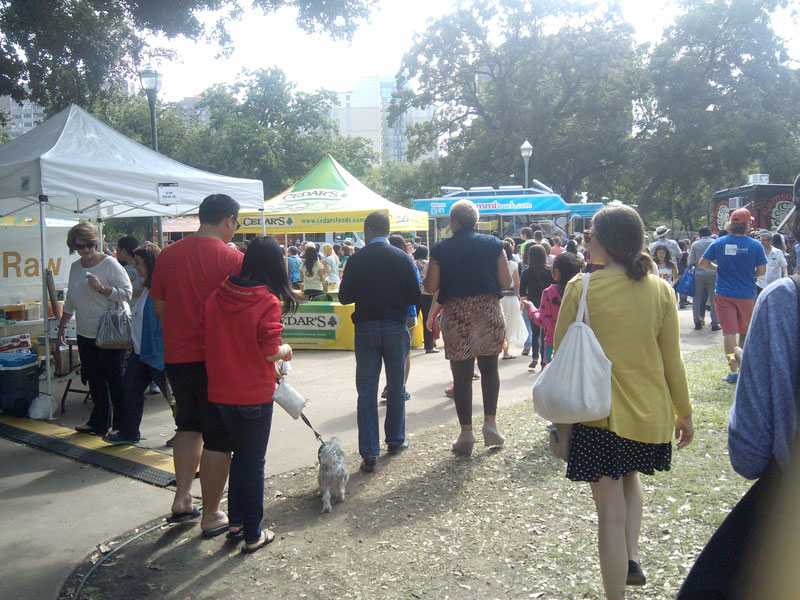 The Bombay Street Food truck had several vegan offerings including samosas and Indian-style wraps.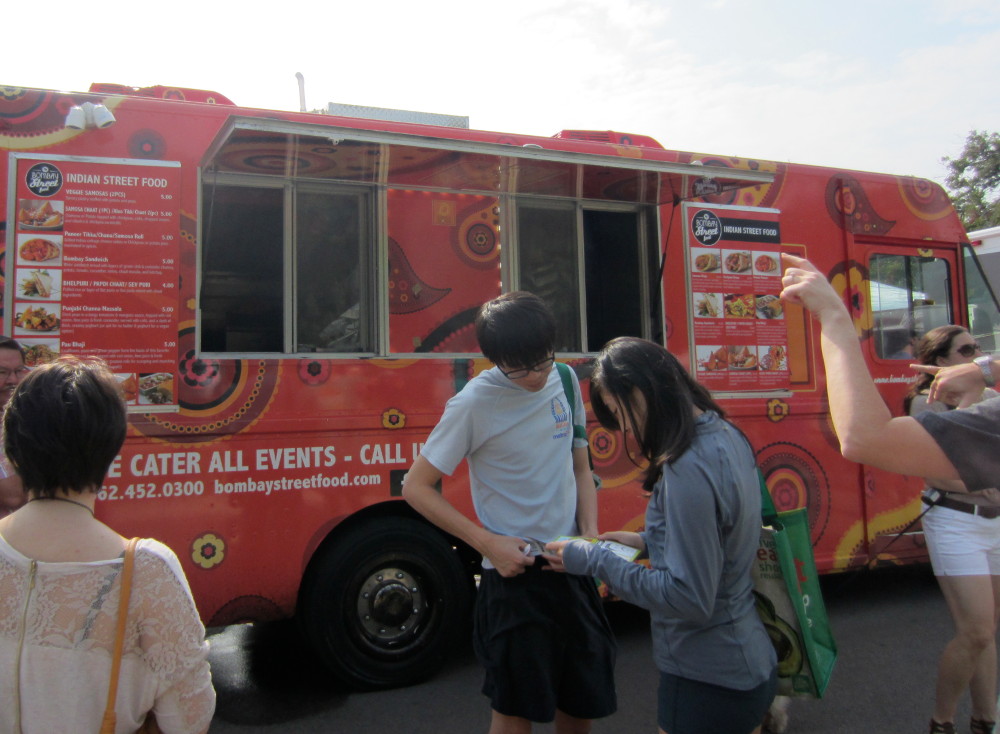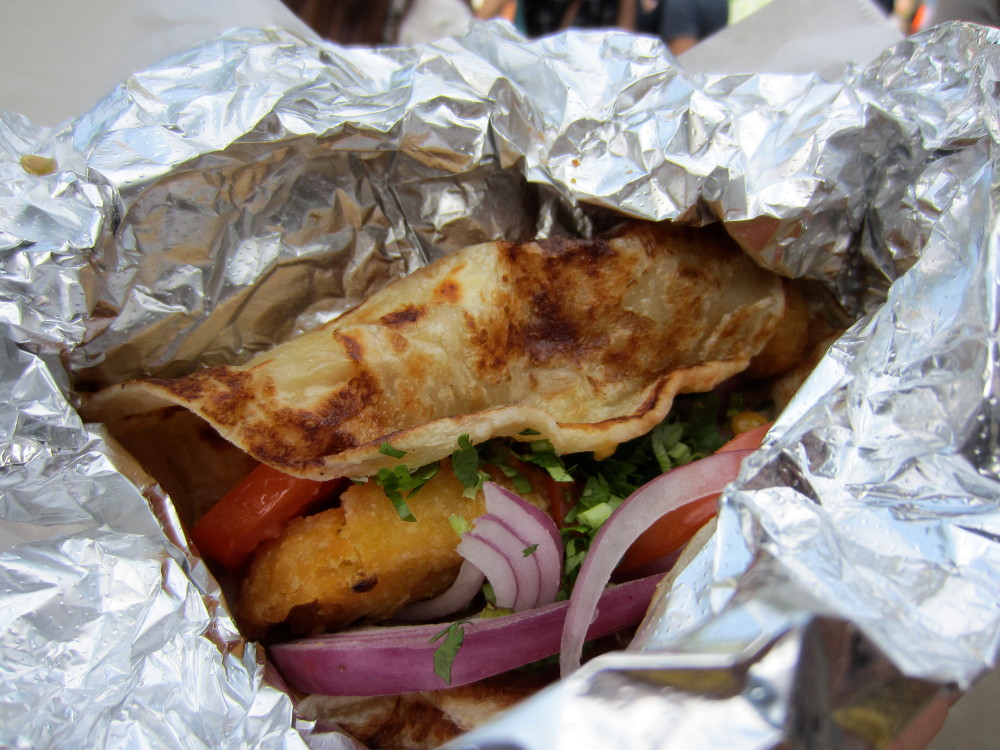 Tough Cookie Bakery was serving up more traditional fair food like corn dogs and fried sandwich cookies–enough of a novelty to draw people into one of the longest lines to be found at Reverchon Park that day.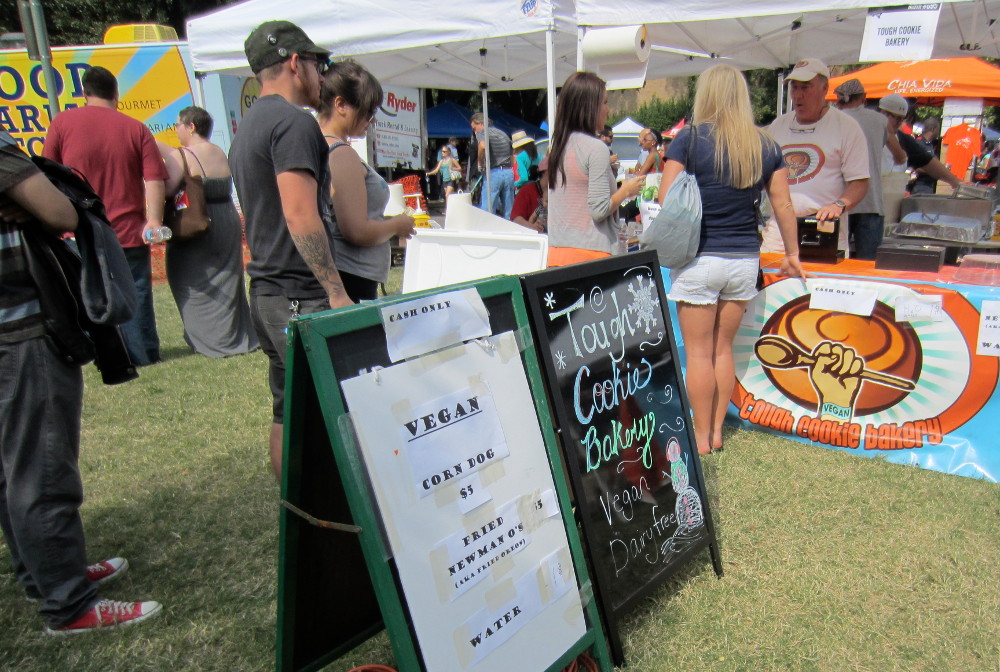 I brought home treats like cookies and whoopie pies from Richardson's Reverie Bakeshop and Austin's Capital City Bakery. Dallas's Unrefined Bakery, specializing in producing baked goods with unrefined sugars and healthier fats, was also offering goodies.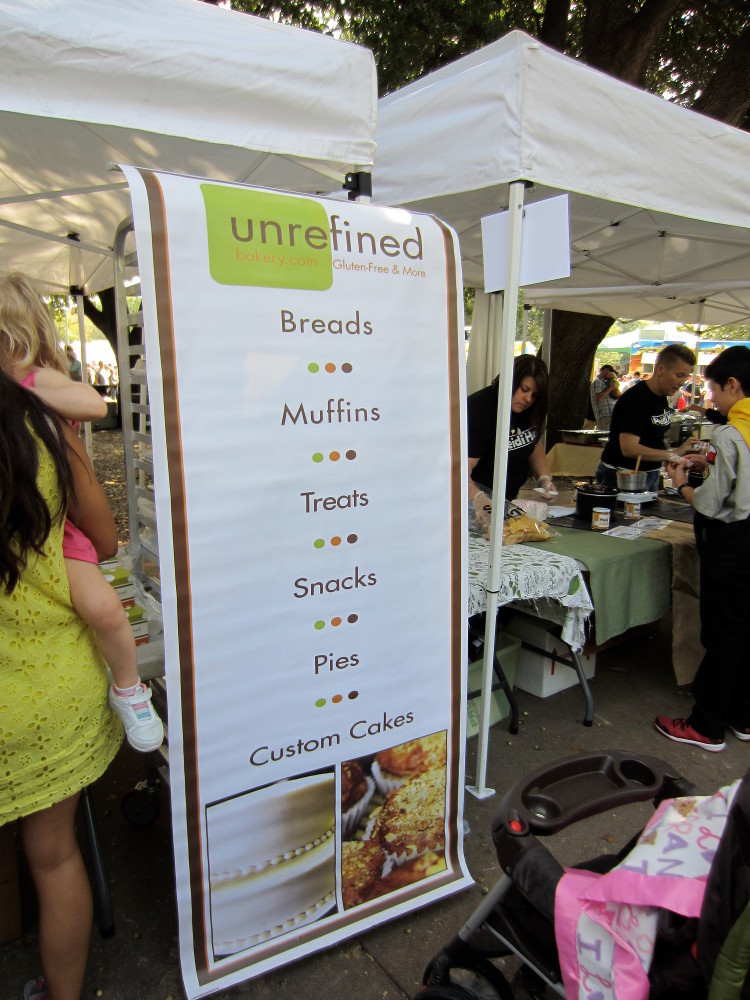 I think the plate with curried vegetables, rice, wrap, and donut came from the Krishna's Cuisine stand, but to be honest, we ate a lot of food, so I can't be sure.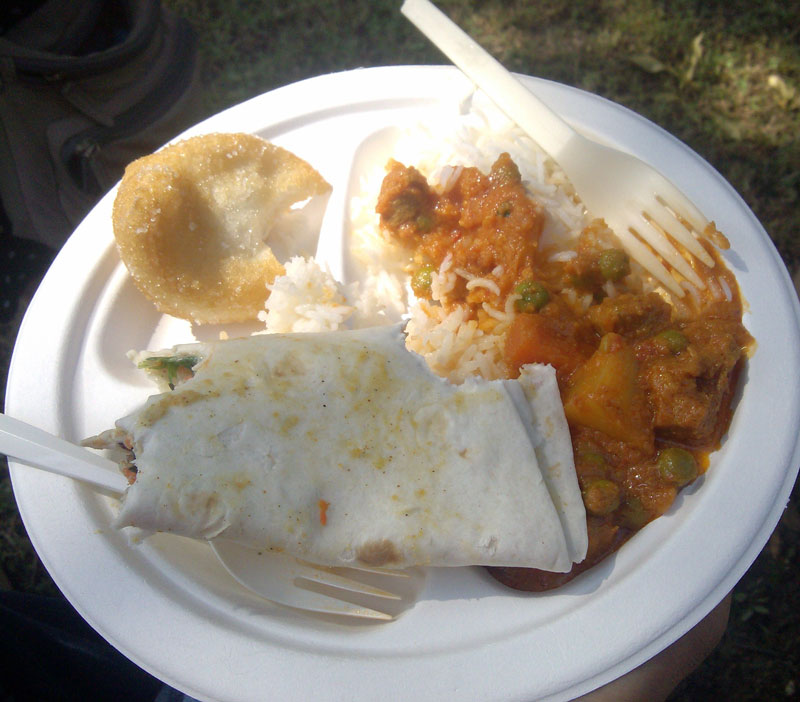 The same disclaimer applies to the blurry vegetable pakora and rice that probably came from Underground Indian Cuisine. Several of us showed up to the fair craving Indian food.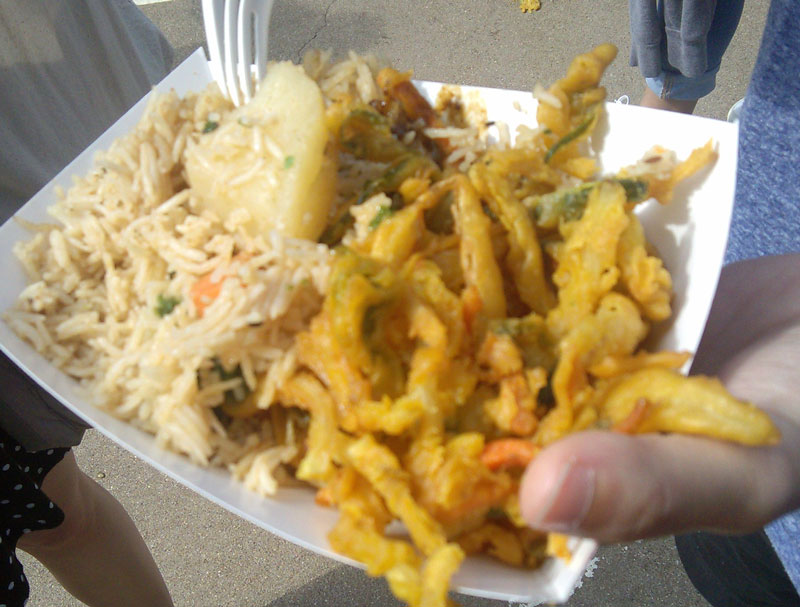 Slynn managed to try the Silk® Almondmilk based frozen yogurt now available at the national chain TCBY. She also snagged a Newman-O stuffed with a piece of faux bacon.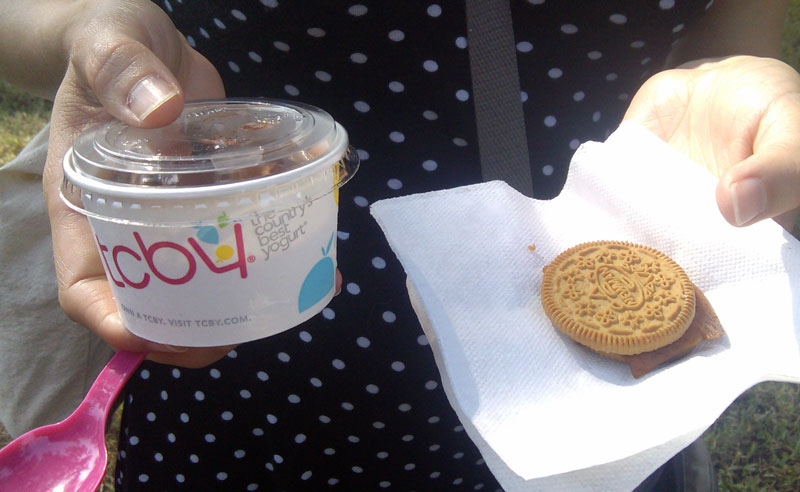 For the many fair goers who brought their dogs (including Bryan and Vanessa), the Snackin' Waggin (Homegrown Hounds) was in attendance to provide suitable treats. Homegrown Hounds is a Dallas dog deli and bakery where 100% of proceeds to rescuing homeless dogs, meaning your dog gets a treat and so do a lot of other dogs in need.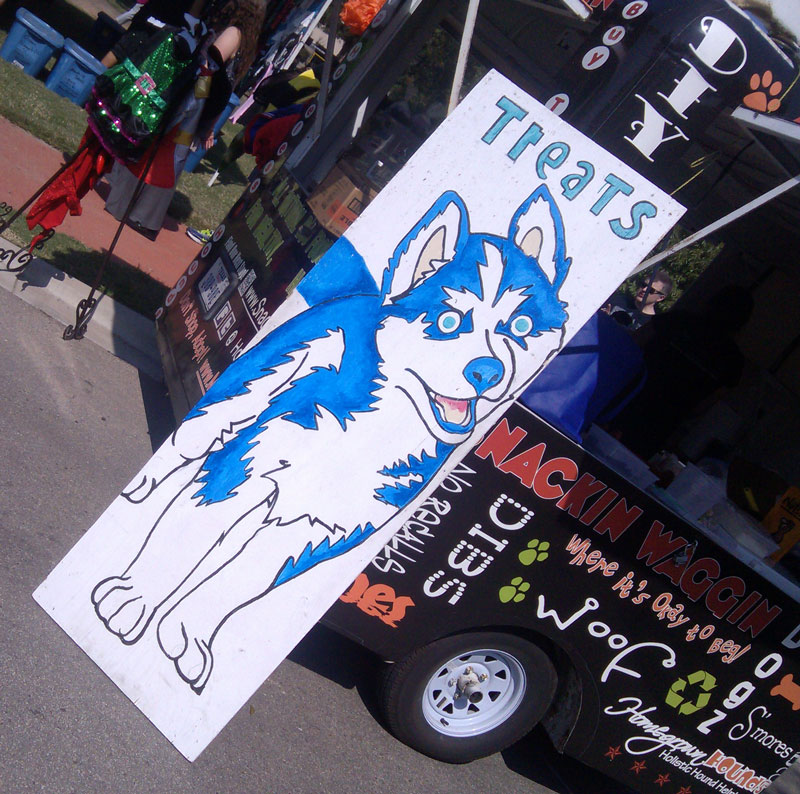 There were numerous other food and goods vendors to be visited, and hopefully we can get to more of them in the future.