November 28, 2015 – Third Annual Thanksgiving
Saturday, November 28, 2015
VBC Meeting #33: Third Annual Thanksgiving
Host of the Month: Lauren and Billy
Location: Ponder, TX
For November, Vegan Bake Club held its third annual Thanksgiving meeting. We had a foggy camera lens issue when taking photos before the meal, so we are missing a few pictures.
This is what we made: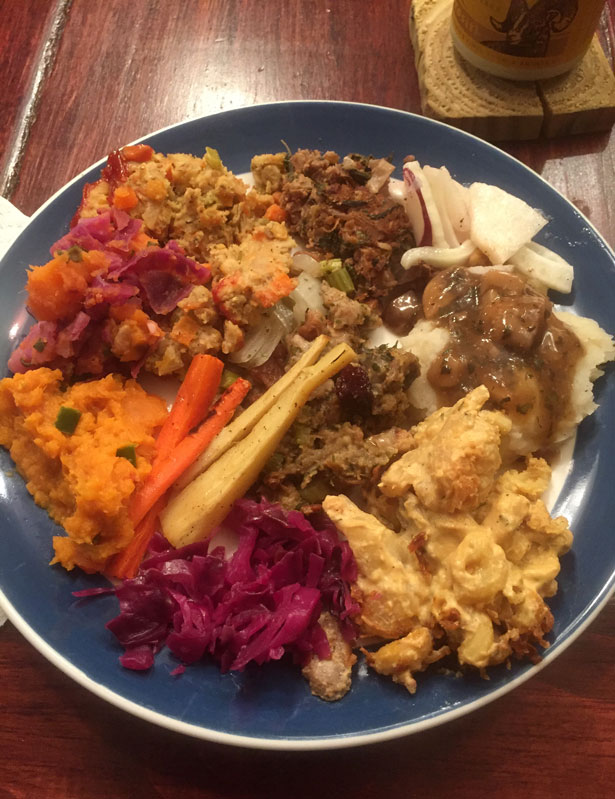 Here are the desserts: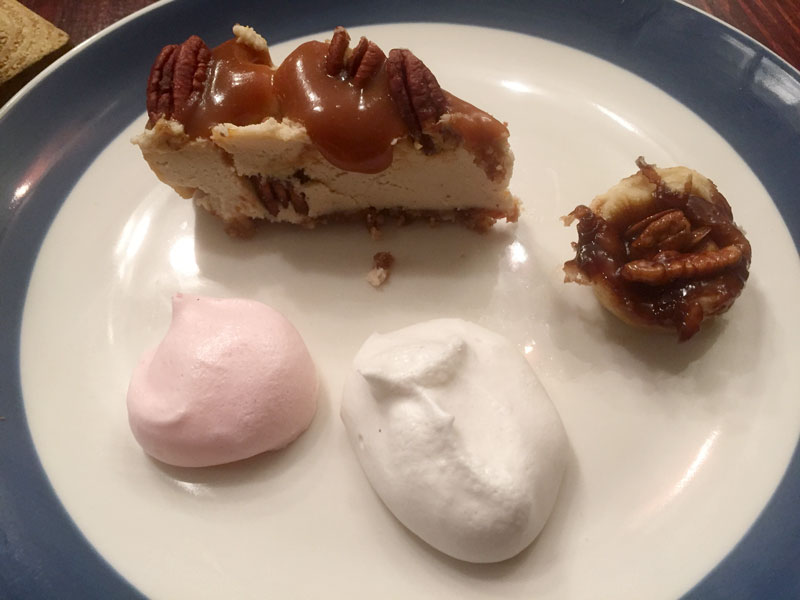 John: Jel Salad; Roast Parsnips and Carrots; Mashed Potatoes and Mushroom Gravy; Wheat Bread Dressing
As usual, John made several dishes for VBC Thanksgiving, but his heart was likely most in the veganized version of his family's Thanksgiving tradition (on his dad's side), Jell-O Salad. In place of non-vegan Jell-O he used plain Bakol Jel Dessert. He combined this with half a navel orange, a cutie, strawberries, blended raspberries, and sugar. The Jel Salad also involved walnuts, diced celery, and half an apple. While the picture of John's Jel salad is missing, here is a picture of him preparing the crescent rolls from a tube we begged him to bake despite all the stuff he already made.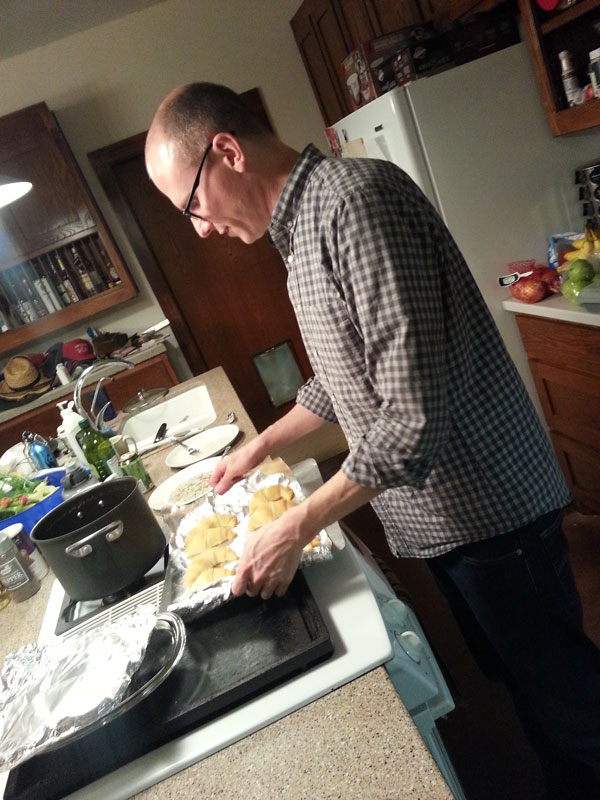 Here are his roast parsnips and carrots…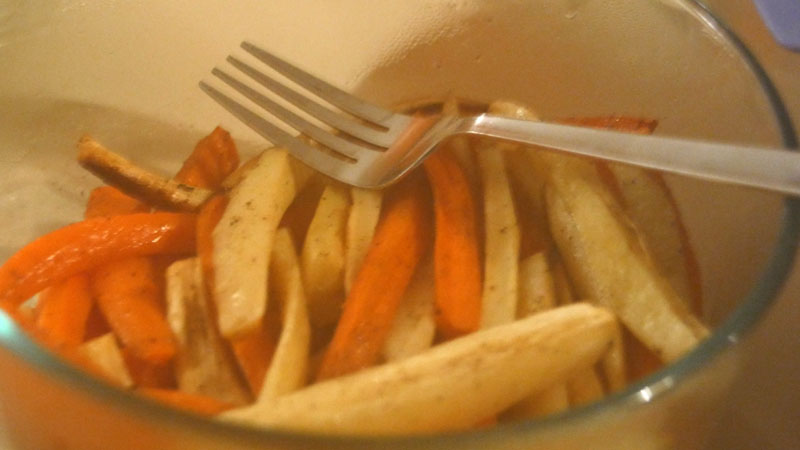 and his mushroom gravy seasoned with dry basil and served with mashed potatoes.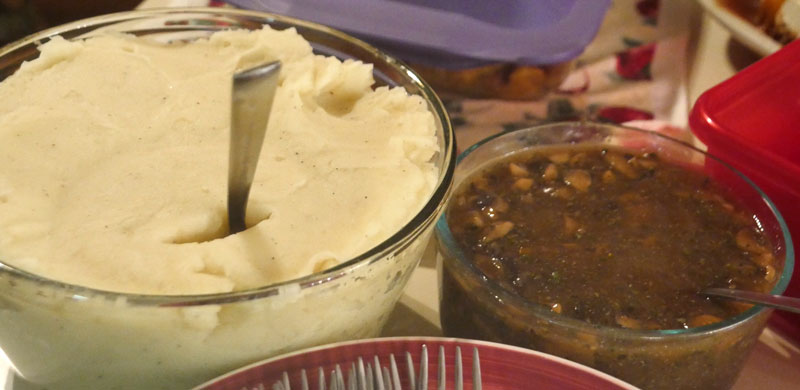 John also made dressing/stuffing with wheat bread flavored with onion, thyme, rosemary, parsley, pepper, and sage.
Slynn: Tiny Pecan Pies; Warm Sweet Potato Red Cabbage Salad
Slynn made her Tiny Pecan Pie crusts with coconut yogurt and margarine. This is the "Puffy Pie Dough" from Vegan Pie in the Sky. She filled them with things like pecans, brown rice syrup instead of corn syrup, brown sugar, vanilla, and margarine.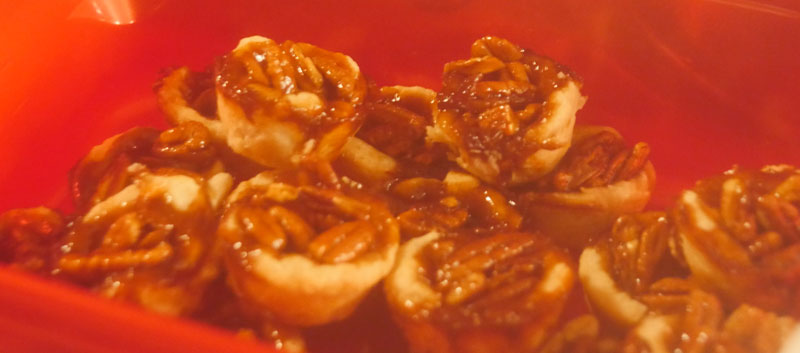 Her Warm Sweet Potato Red Cabbage Salad included sweet potato, red cabbage, pine nuts, cranberry, garlic, and parsley. You can see some of it in the plate of food up top.
Caroline and Drew: Nine Seed Bread Stuffing; Red Cabbage Slaw
For their first VBC event, Caroline and Drew made a stuffing with Nine Seed Bread, jalapeño, onion, celery, pistachio, cranberry, smoked tempeh, and veggie broth.
They also prepared Red Cabbage Slaw made with red cabbage, margarine, red wine vinegar, red currant jelly, and sugar. They brought vegan wine too. Below is their Nine Seed Bread Stuffing. The Red Cabbage Slaw can be seen on the plate of food above.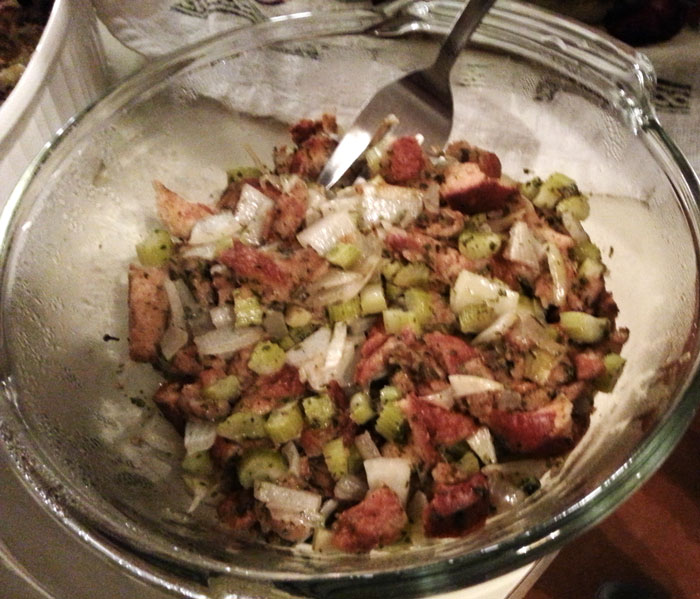 Ramon: Mac and Cheese with Fried Onions
Ramon used his work's Vitamix blender to make a cashew cheese sauce. He pan fried cauliflower with mushrooms, parsley, and thyme. He combined the sauce, veggies, and macaroni in a dish, topped with fried onions, and baked.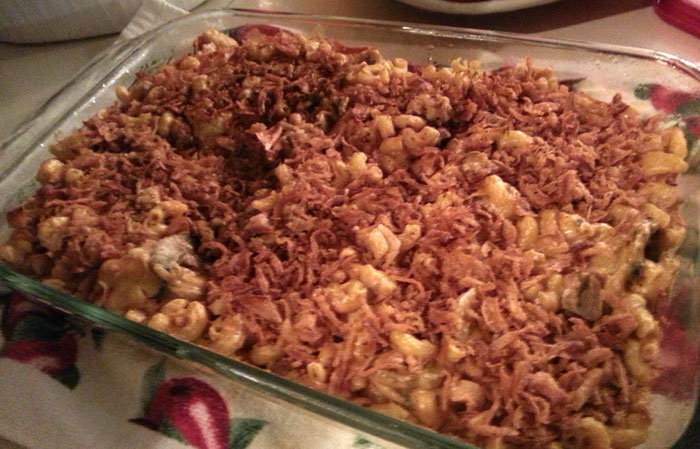 Michelle: Fennel Asian Pear Salad
As a light and fresh complement to the many Thanksgiving comfort-style foods at this meeting, Michelle put together a salad of fennel, Asian pear, purple radish, shallot, pecans, and roasted garlic vinaigrette.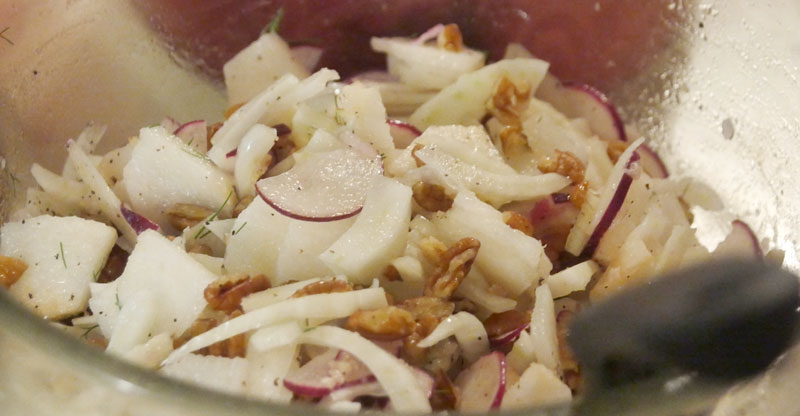 Haley: Aquafaba Meringues; Chickpea Tart
In town for Thanksgiving, Haley was able to make it out for VBC. She made meringues with aquafaba in place of egg whites, plus sugar, vanilla, cream of tartar, and red food coloring to make some of them pink.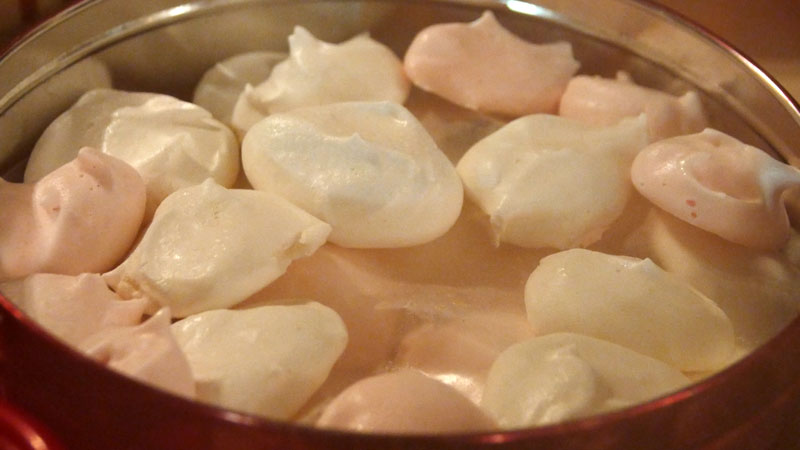 Having used canned chickpeas to source the aquafaba for her meringues, she also made Chickpea Tart with chickpeas, oats, spinach, nutritional yeast, oregano, leeks, celery, salt, pepper, thyme, and olive oil.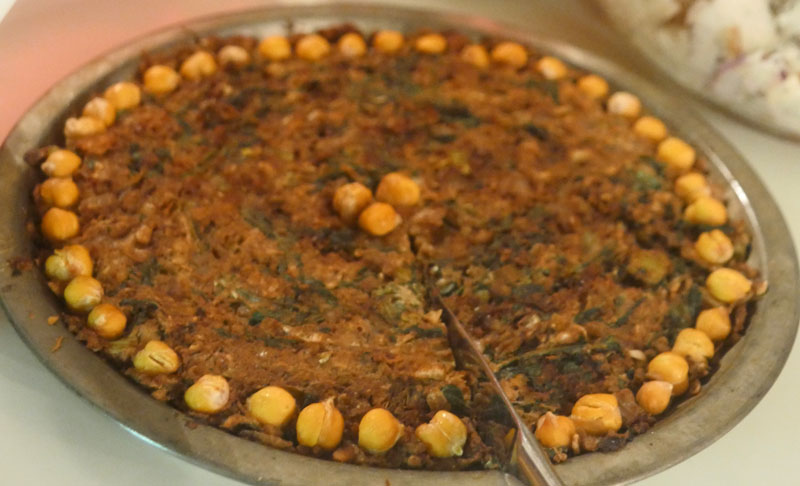 Tyler: Haley
Tyler may or may not have helped make the chickpea tart, but he did bring his sister Haley to the meeting. He also explained to us with great emphasis about how beautiful Jason Priestley's wife is.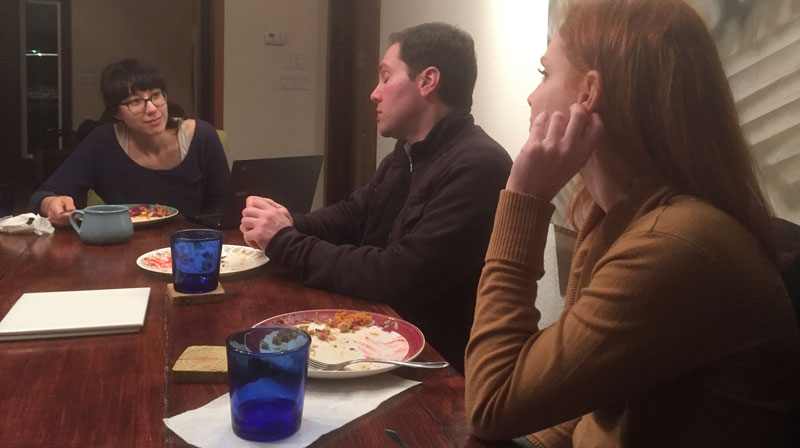 Billy: Curried Sweet Potato
Billy prepared mashed sweet potatoes flavored with mild jalapeños, curry powder, olive oil, and cinnamon.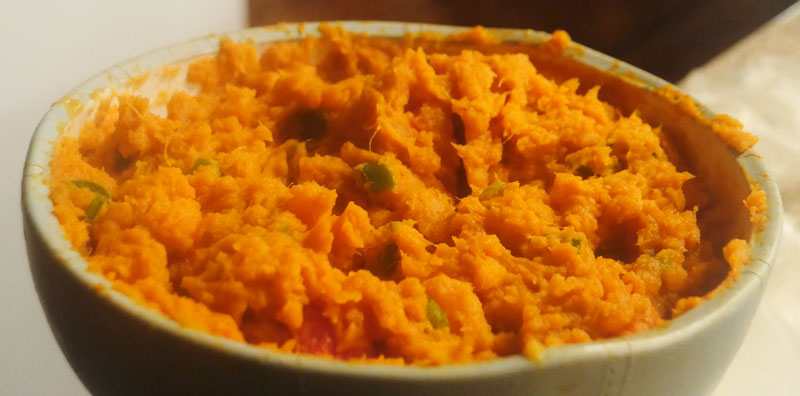 Lauren: Lentil Loaf; Caramel Pecan Cheesecake
Lauren tried out an apple fennel sage lentil loaf recipe for a Thanksgiving entrée. Ingredients included lentils, oats, apple sauce, carrot, celery, onion, apple, fennel, and garlic. Loaf enthusiasts can relax at knowing this recipe comes with a ketchup glaze.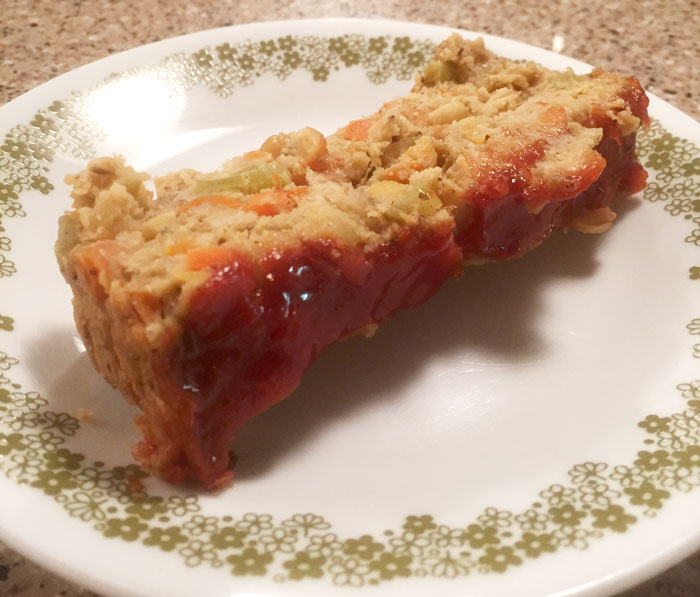 For dessert, Lauren made a vegan caramel pecan cheesecake. The cheesecake filling contained soaked cashews, lemon juice, maple syrup, coconut oil, vanilla, and salt. She poured the filling onto a gluten-free crust made only of food processed dates, pecans, vanilla, and salt. The topping involved roasted pecans and a caramel sauce made with coconut cream, sugar, Earth Balance margarine, light corn syrup, and vanilla.