November 23, 2014 – Thanksgiving
Sunday, November 23, 2014
VBC Meeting #21: 2nd Annual VBC Thanksgiving
Host of the Month: Lauren and Billy
Location: Ponder, TX
It was Ramon's passion for Thanksgiving food that led to the second annual Vegan Bake Club Thanksgiving. Thanks to everyone who has ever participated.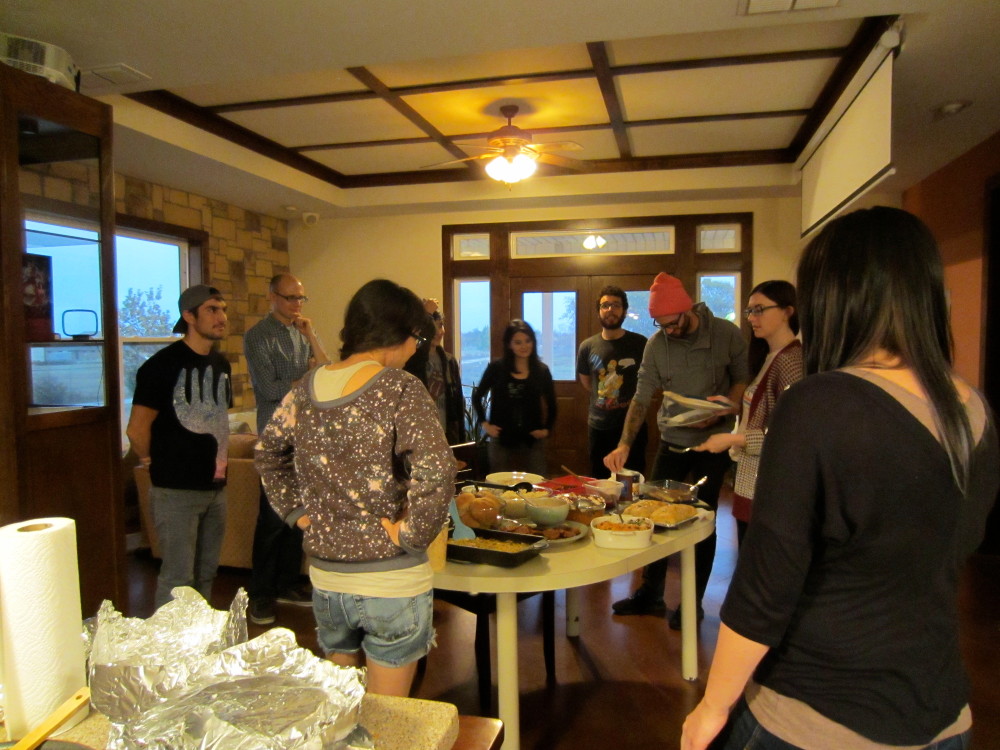 This is what we made:
Lilly: Curry Lentil Rice
Lilly's curried rice was topped with toasted lentils.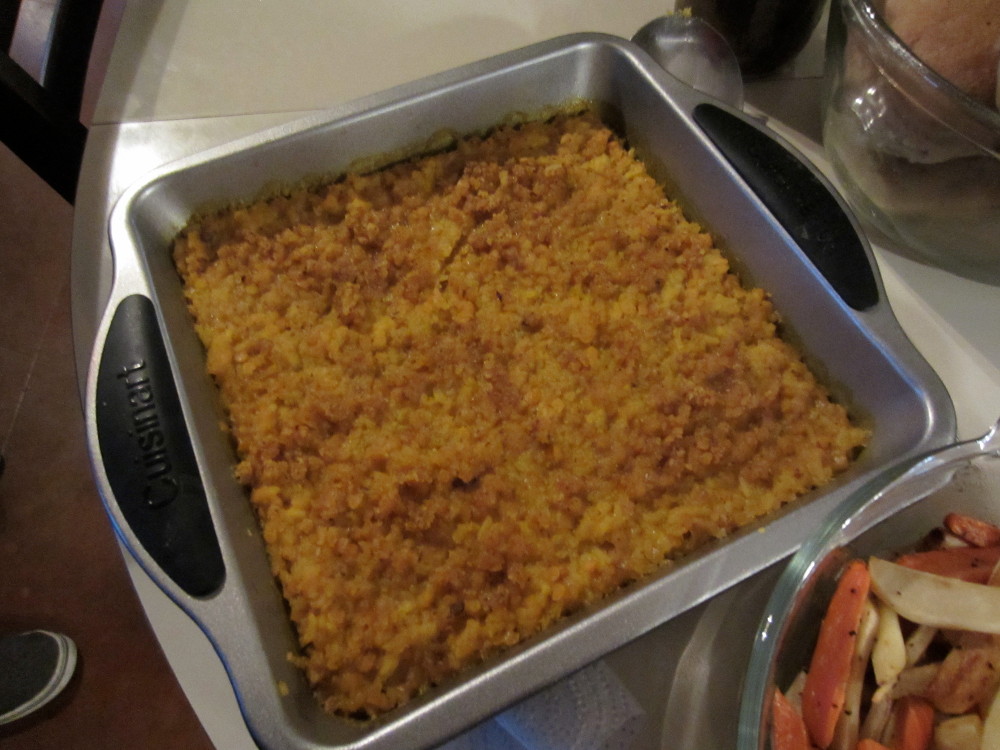 Slynn: Vegetable Wellington; Cranberry Apple Pie; Pumpkin Pie; Coconut Whip
For the filling of the Wellington, Slynn used WestSoy® Seitan she sauteed with orange and spices, kale, carrots, celery, onion, and roasted mushrooms. She used Pepperidge Farm® Puff Pastry for the dough.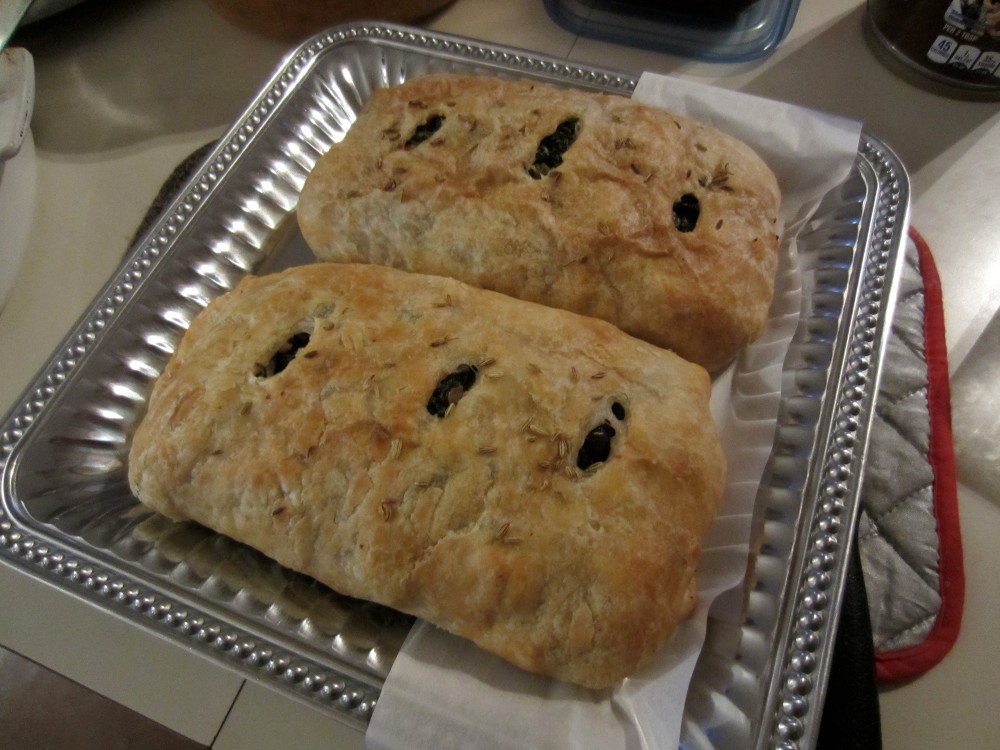 Already having cranberries on hand, she also made the Cran-Apple Pie recipe from The 100 Best Vegan Baking Recipes.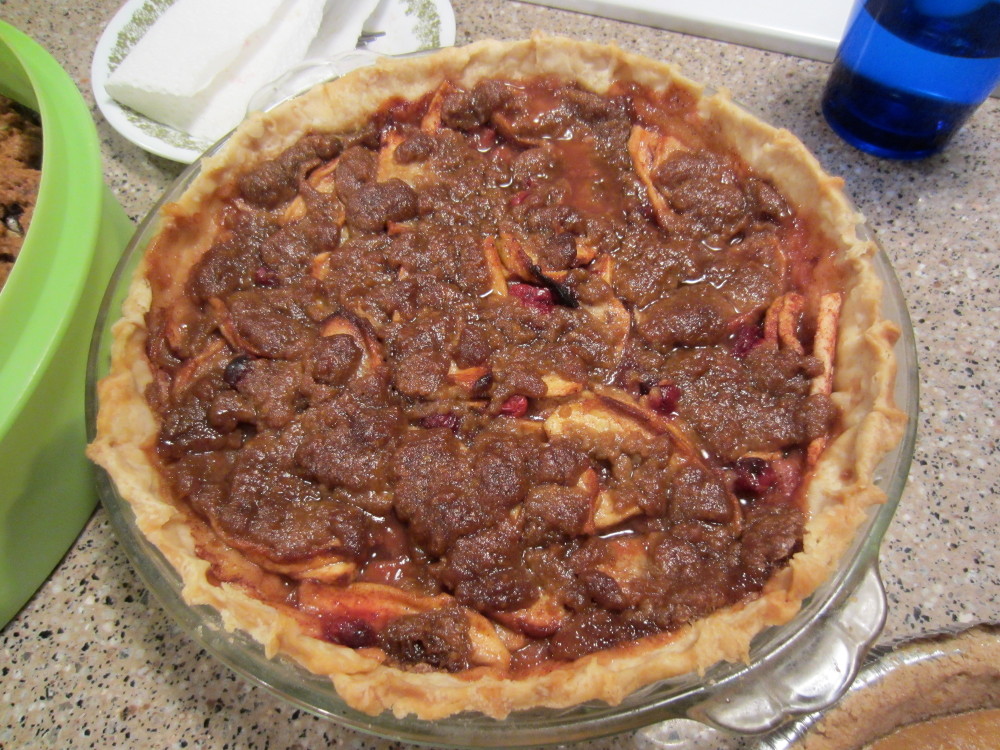 She also made a Pumpkin Pie with coconut whip for on top.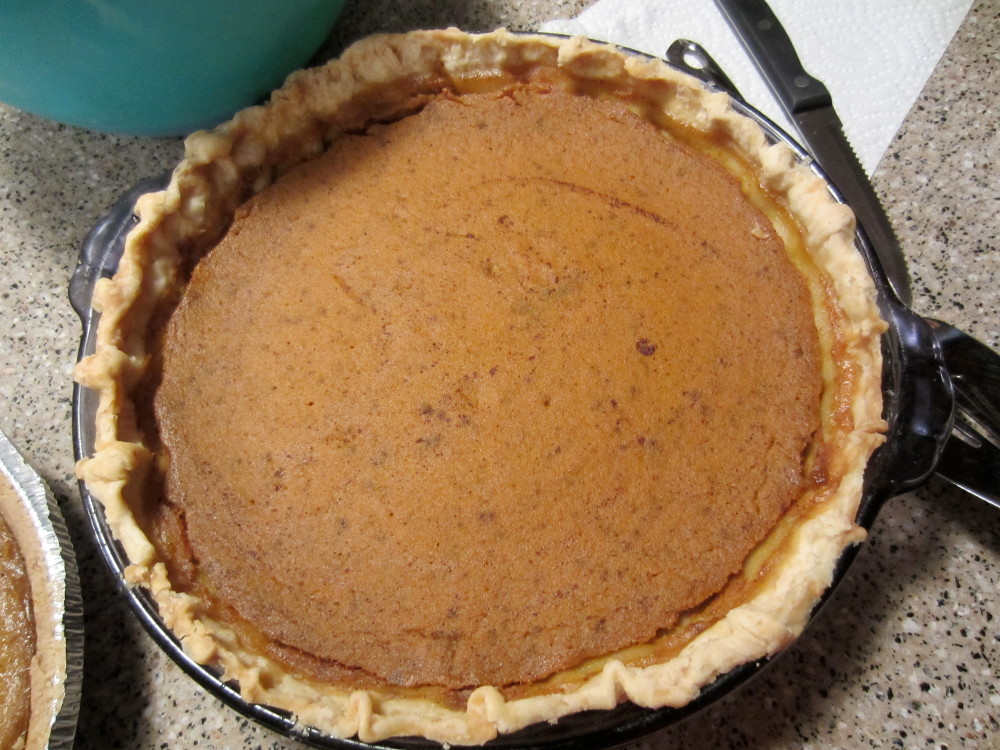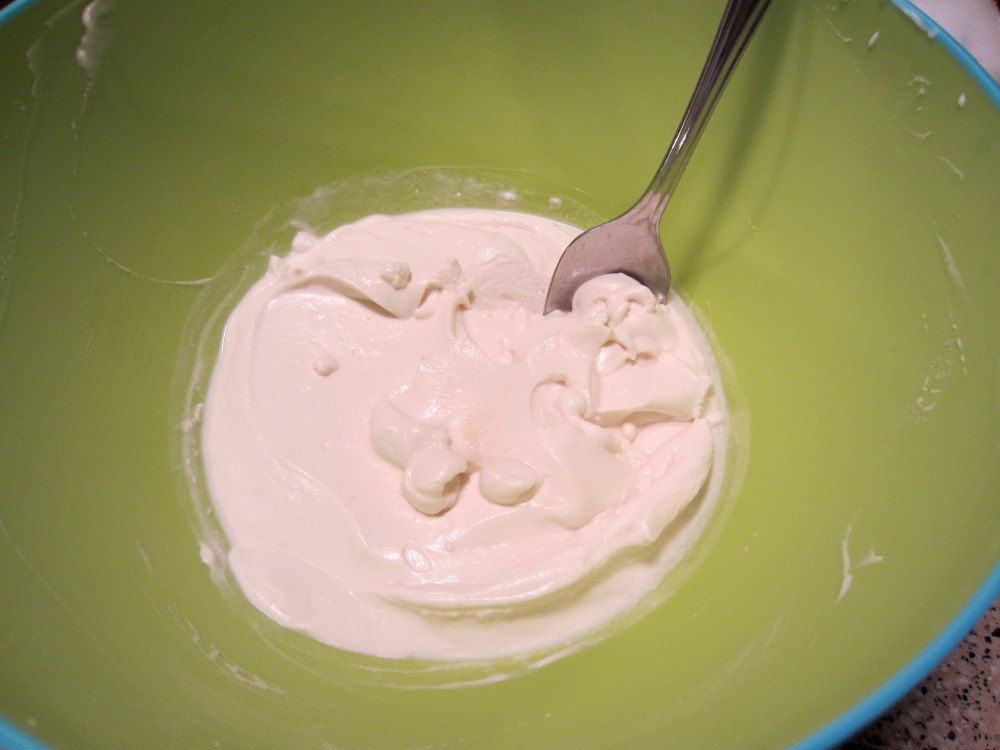 Ramon: Curry Hash Vegan Crepes
Taking inspiration from his current job at the local Denton eatery Cups and Crepes, Ramon made curry hash vegan crepes and a side of cranberry chutney.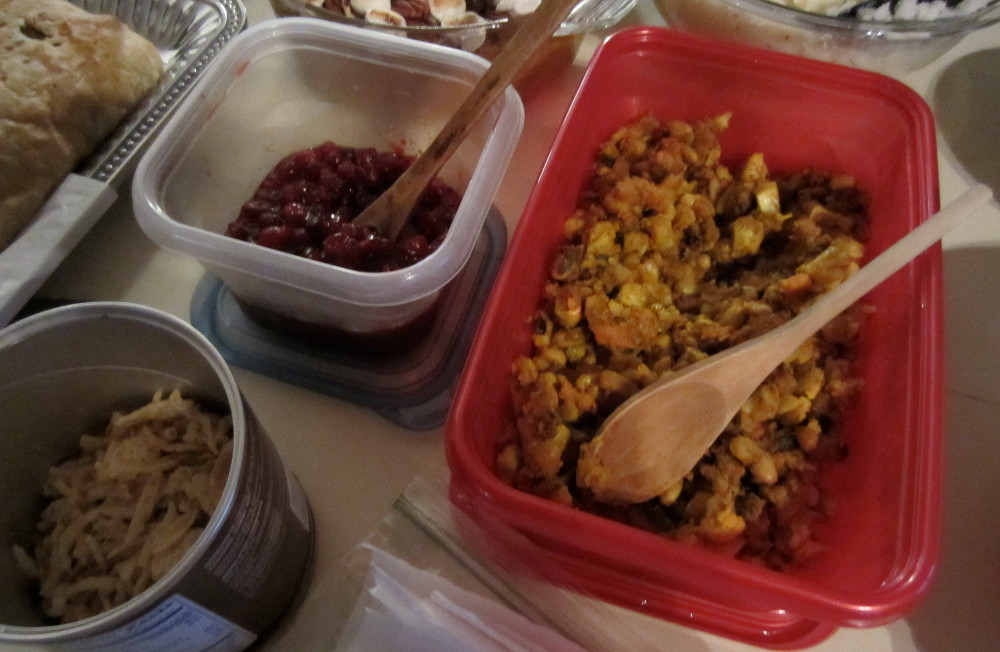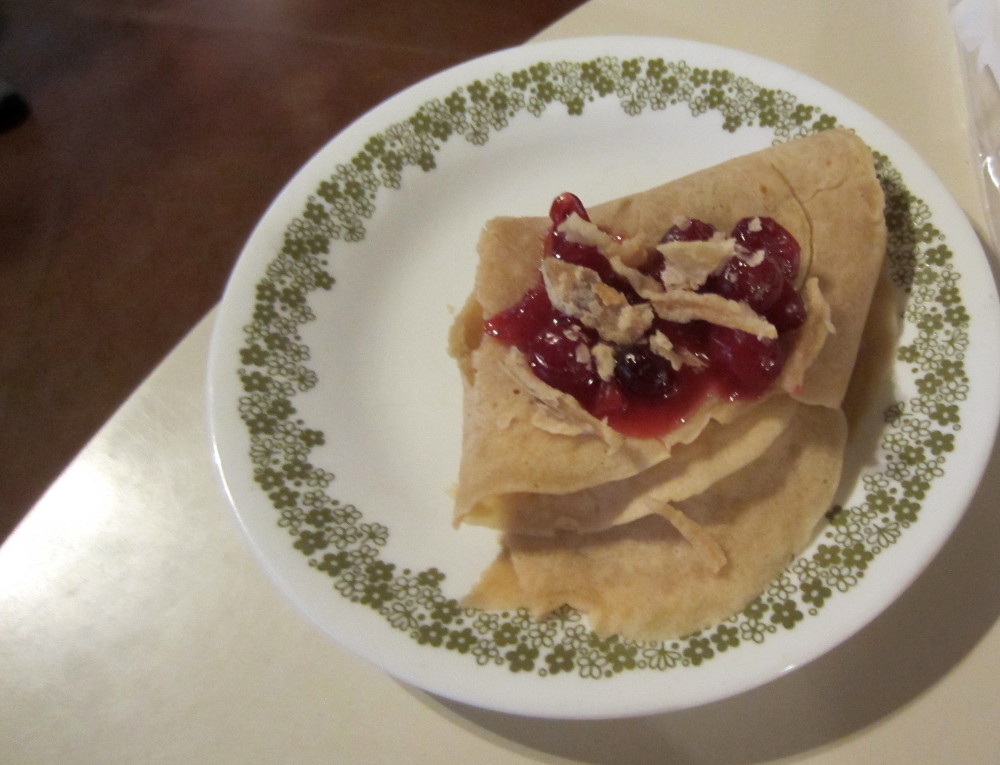 Billy: Butternut Samosas
Billy filled the samosas with his home-grown butternut squash, textured vegetable protein (TVP), peas, and lots of spices.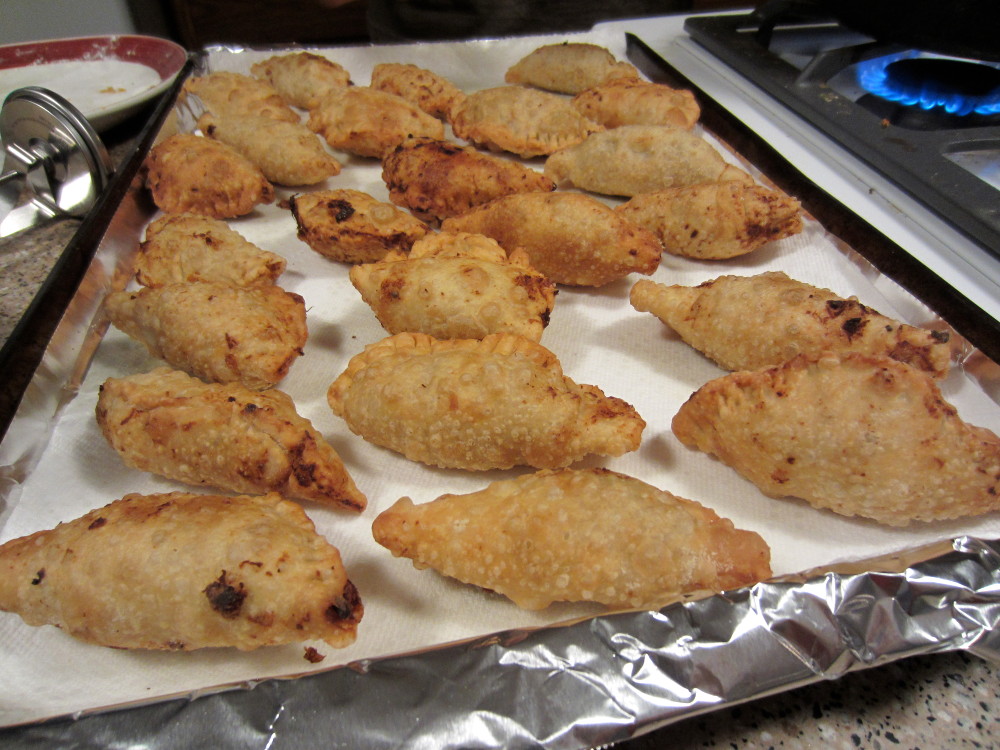 Lauren: Sweet Potato Bars; Chickpea Cutlets with Cream Gravy; Sausage Cornbread Stuffing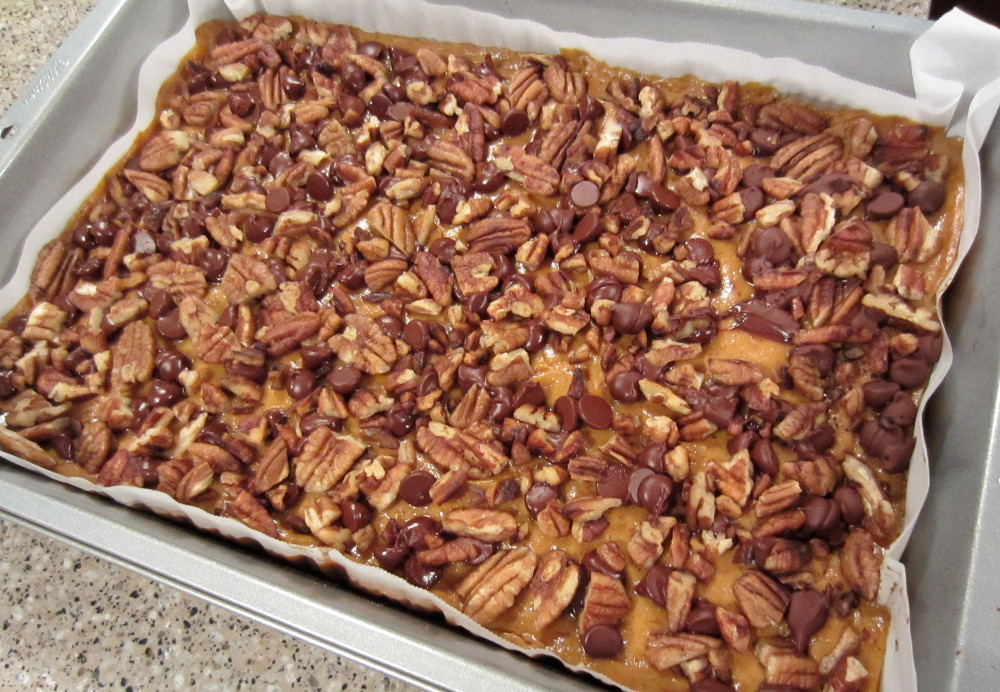 The chickpea cutlets were made based on the Veganomicon recipe.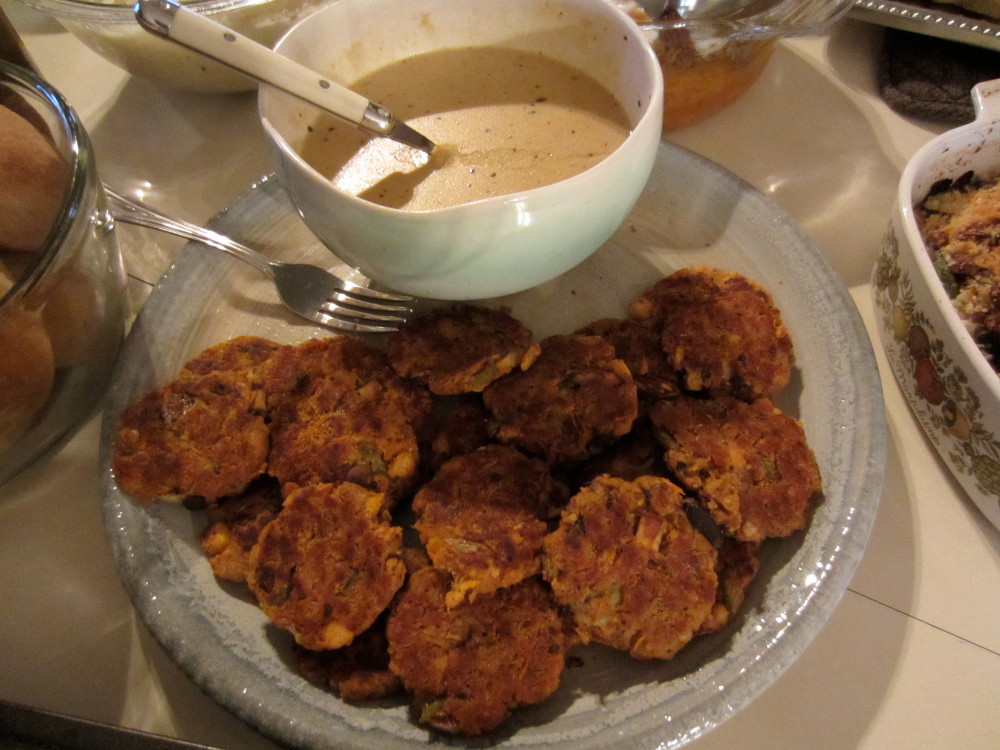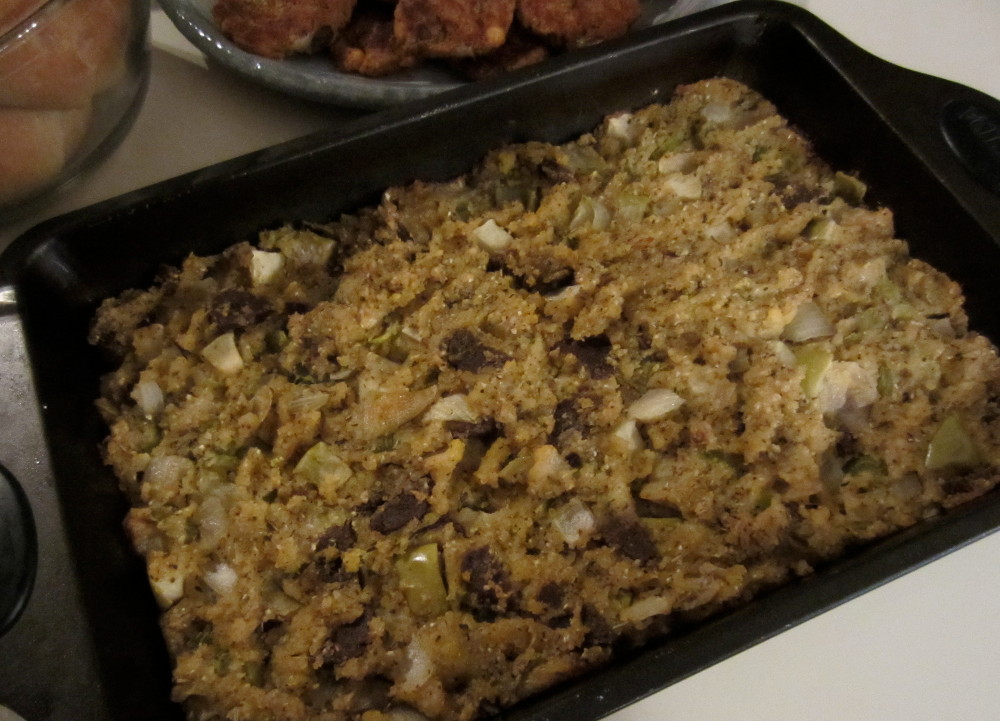 Taylor: Sweet Potatoes; Pumpkin Pie
Taylor topped her sweet potatoes with pecans, vegan marshmallows, oats, and almond meal.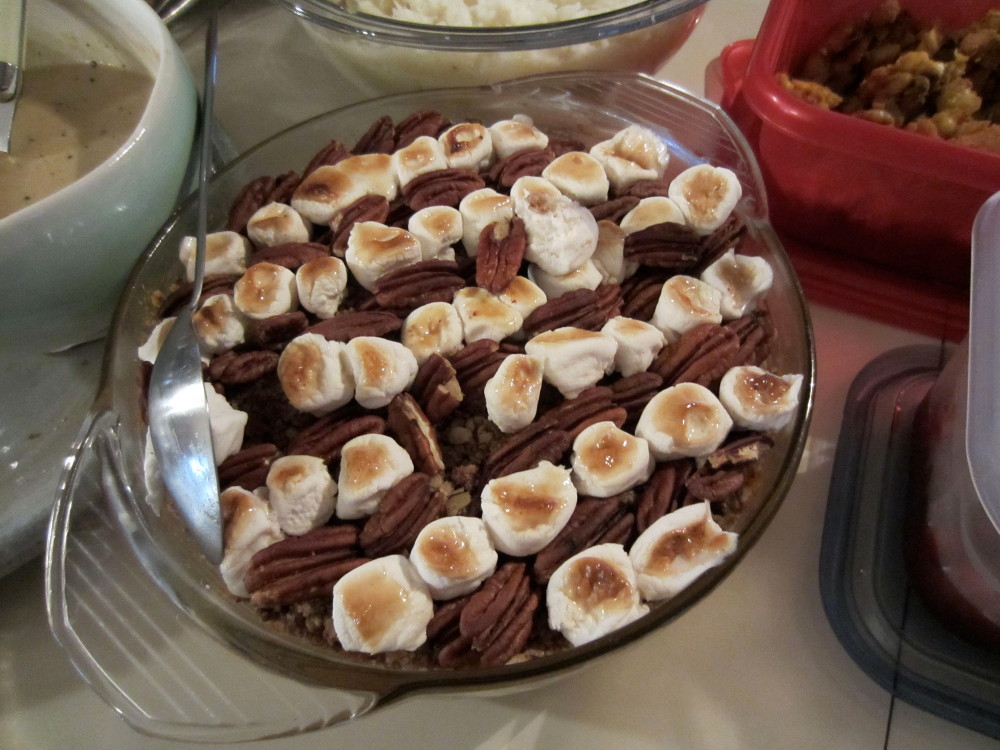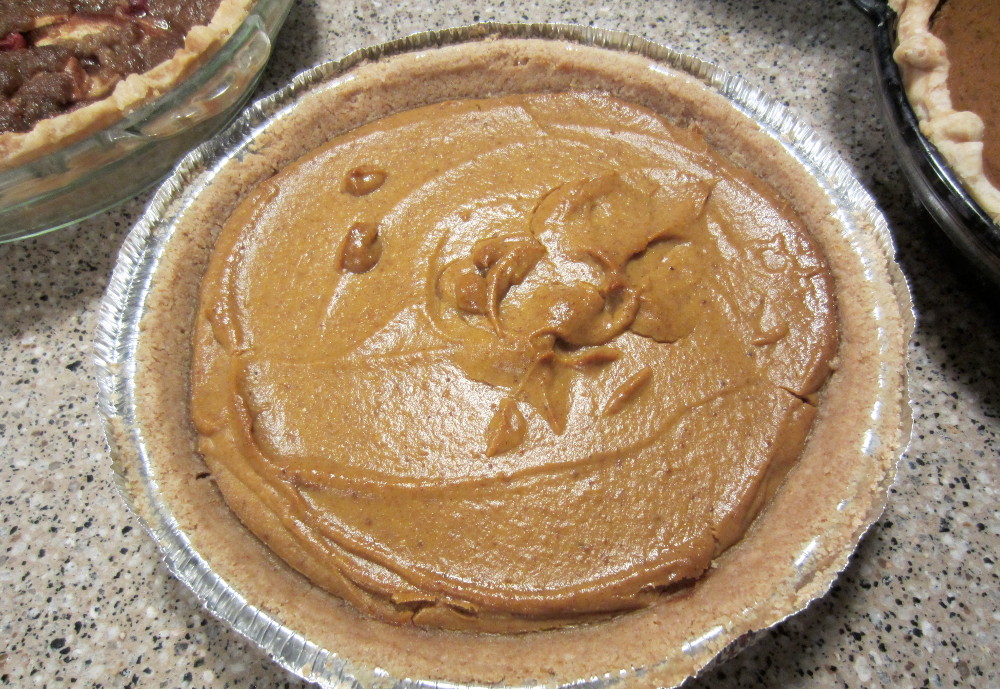 John: Roasted Parsnips and Carrots; Mashed Potatoes with Mushroom Gravy; Rolls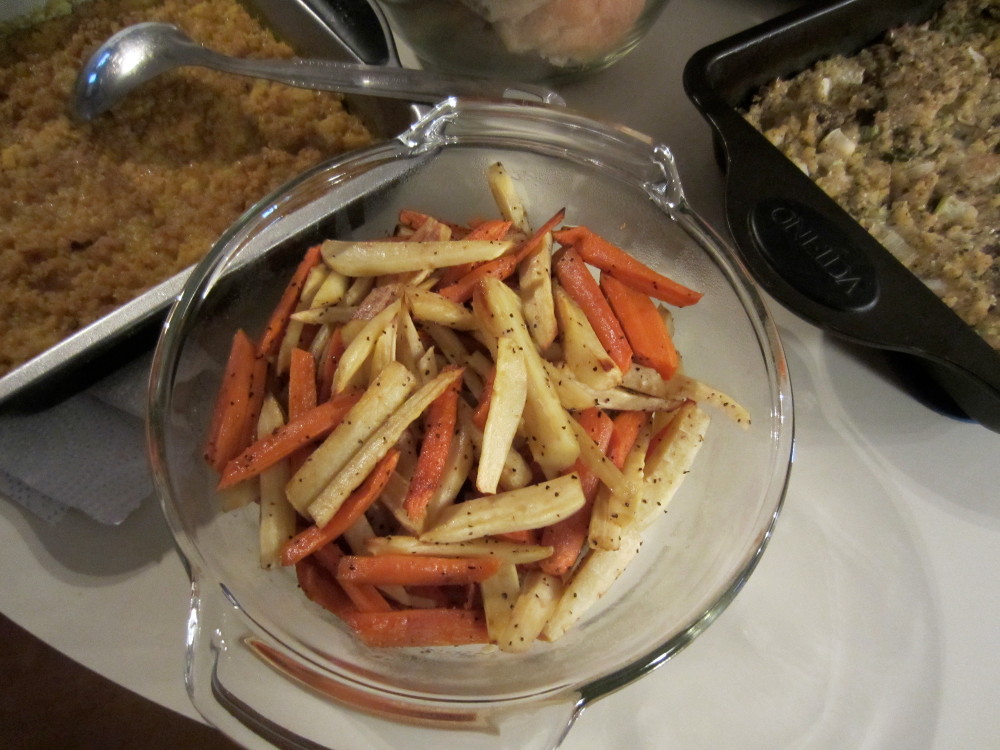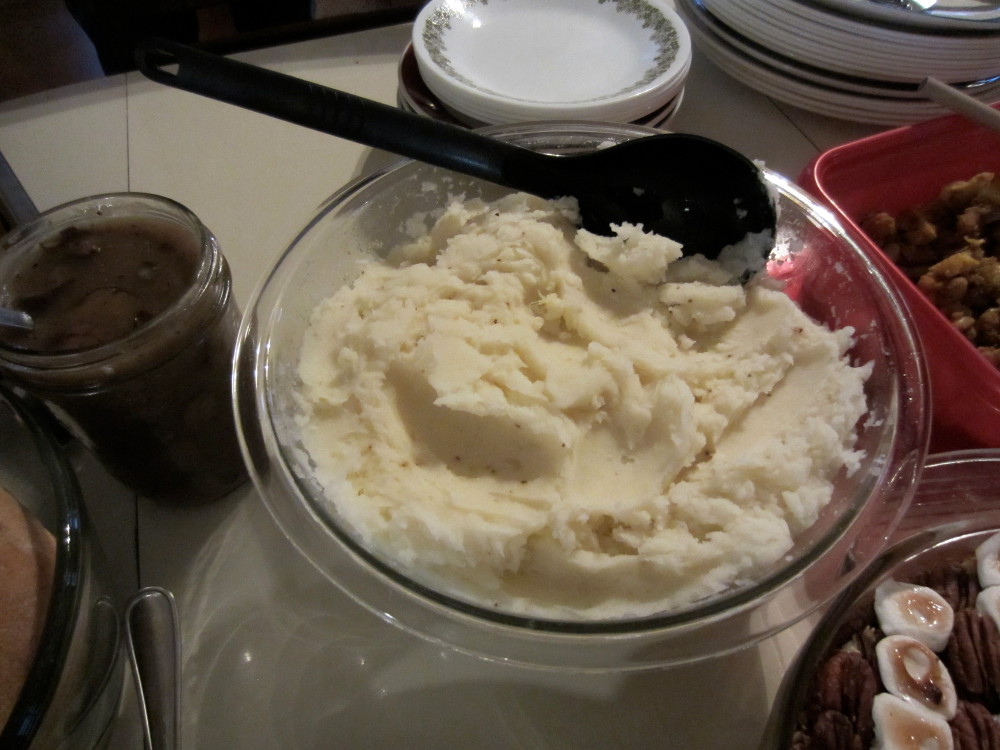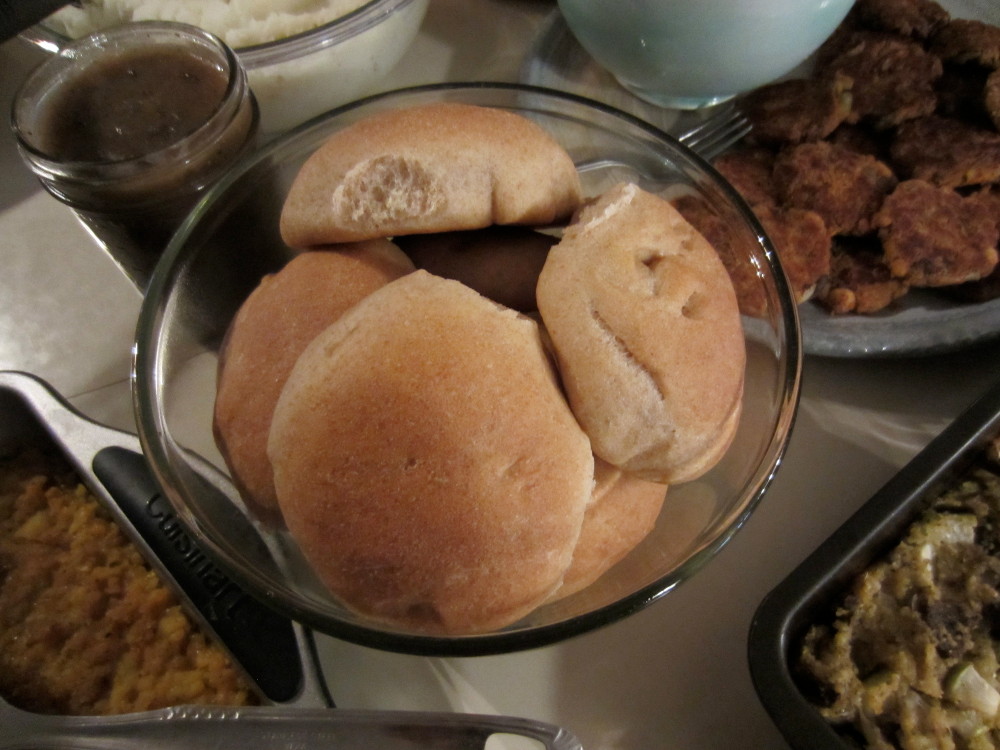 Lianna and Dylan: Vegan "Tuna" Salad
These kids brought mounds of mock tuna salad that they acquired from the deli at Denton's Cupboard Natural Foods.
Trista: Roasted Potatoes
Trista cooked fingerling potatoes in olive oil, seasoning them with rosemary, thyme, and garlic. I really enjoyed this television series.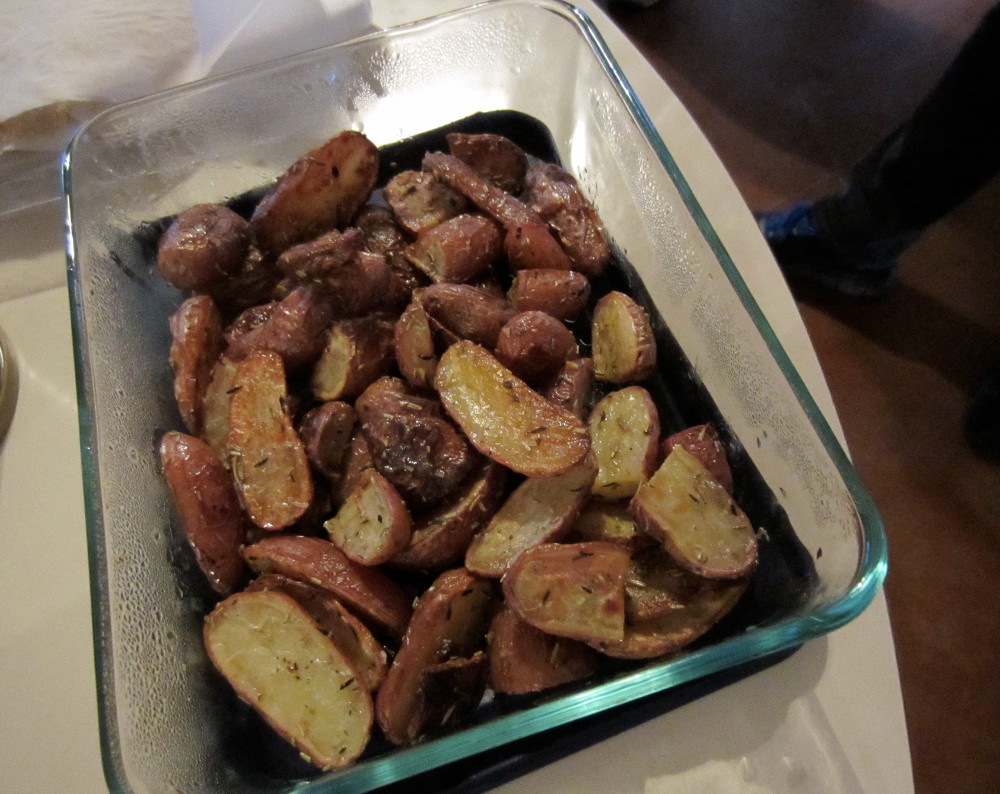 Michelle: Brussel Sprout Casserole
Michelle's brussel sprout dish also contained cranberries and leeks in a maple glaze. She topped it with bread crumbs and pecans.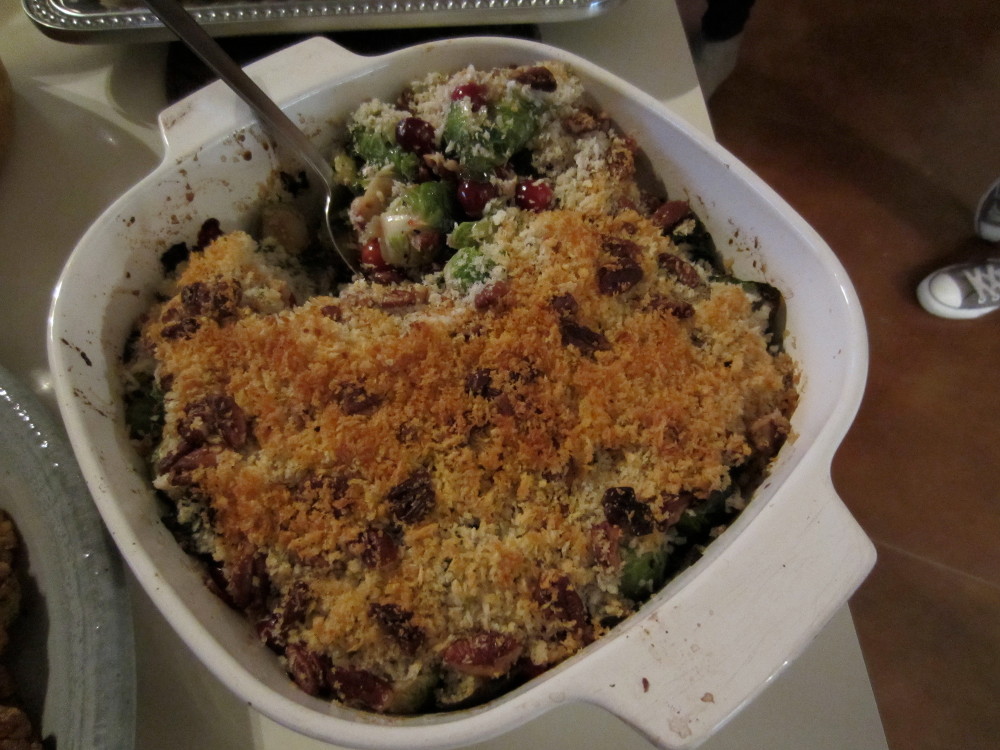 Roy: Pumpkin Muffins
Among other ingredients, Roy put chocolate chips, pumpkin seeds, walnuts, and pecans into his muffins.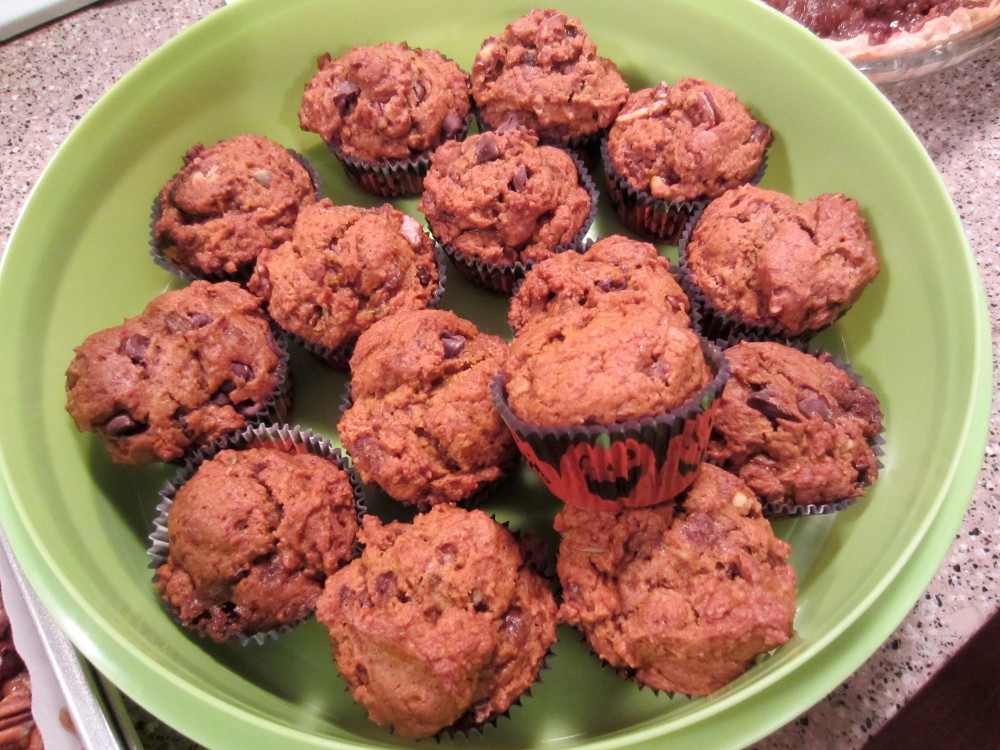 First course: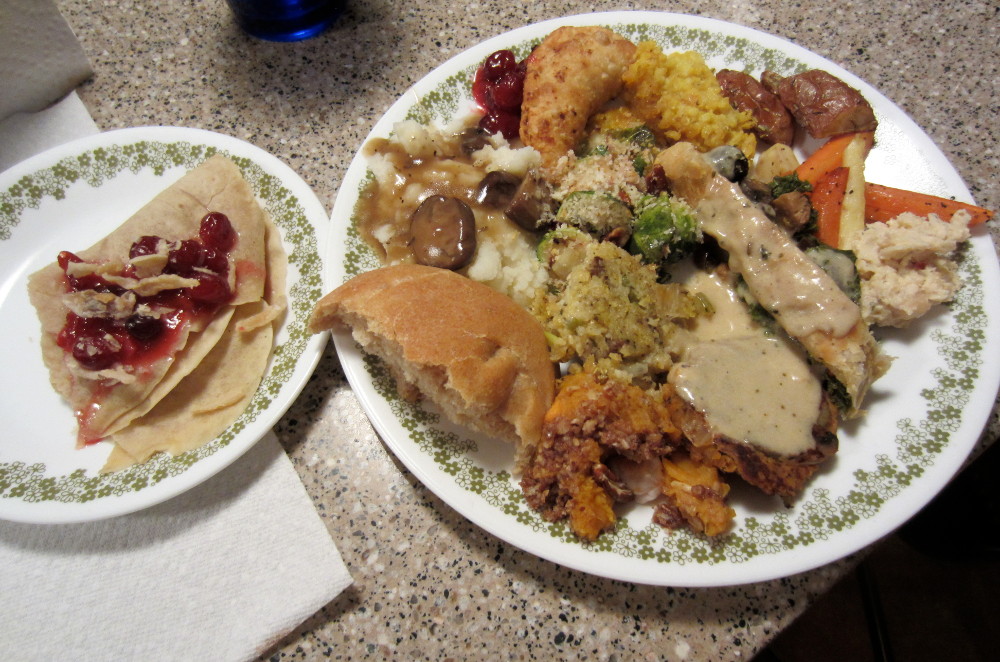 Second course: