November 13, 2022 – Thanksgiving
Sunday, November 13, 2022
VBC Meeting #117: Thanksgiving
Host of the Month: Drew
Location: Denton, Texas
For November of 2022, we carried out our annual Thanksgiving themed Vegan Bake Club gathering.
This is what we made: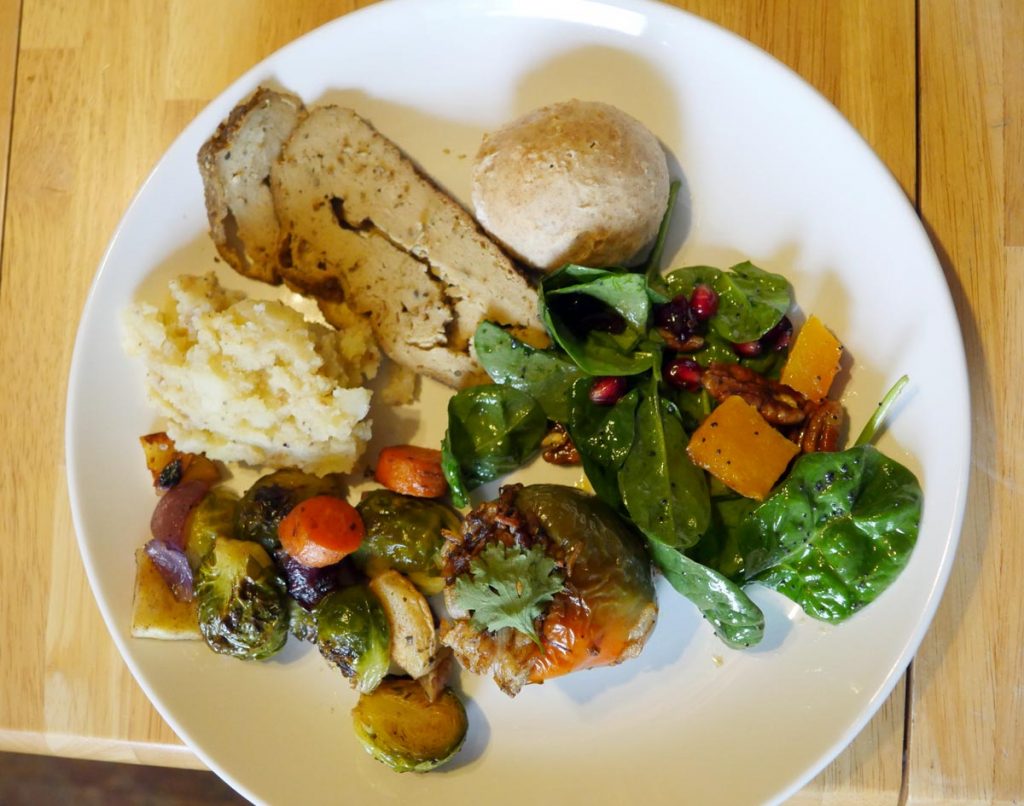 Slynn: Baked Apple Guava Rolls
Slynn was thinking about making rolls or baked apples for VBC, so she decided to combine them to make apple and guava filled rolls. She made wheat rolls from her mom's recipe that she has made several times. She usually makes the dough with three cups of whole wheat flour and 4 cups of plain wheat flour. She encircled her dough around a filling of cooked apple, guava, vanilla, and cinnamon. The roll recipe makes so much dough, she didn't have time to bake it all before the meeting.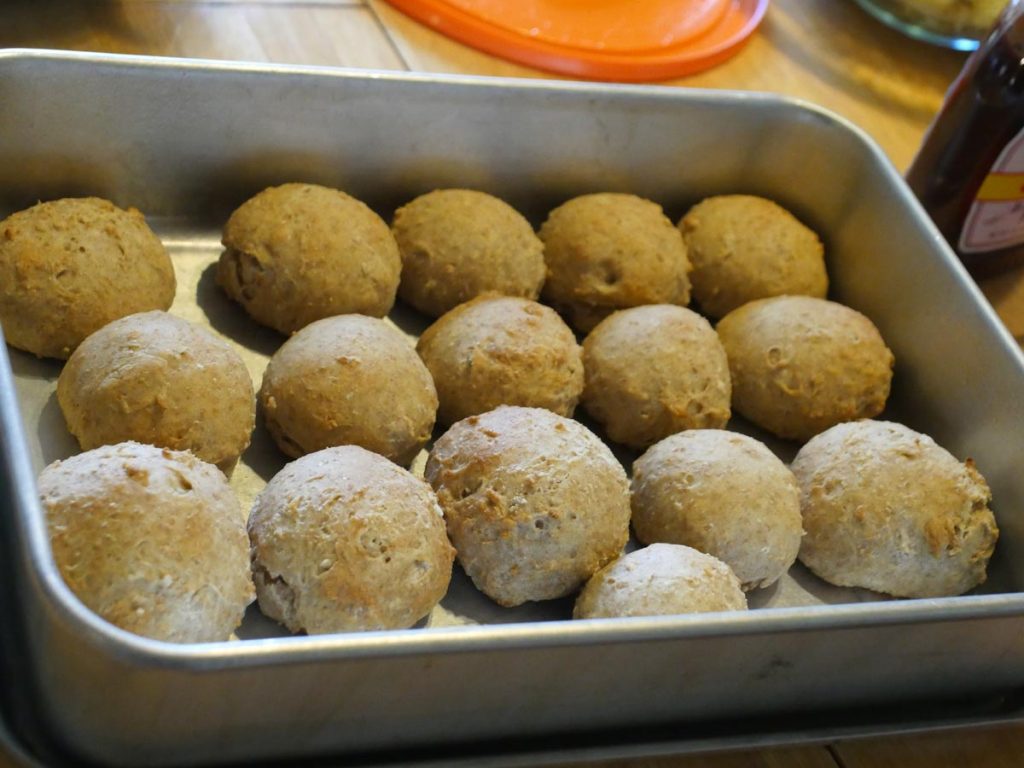 Minji: Butternut Squash and Spinach Salad with Pecans, Cranberries, and Pomegranate
Minji made a salad featuring roasted butternut squash and spinach along with pecans, cranberries, and pomegranate seeds. She mostly followed a recipe for this but swapped agave for honey in the dressing of olive oil, lime juice, agave, poppy seeds, Dijon mustard, salt and pepper.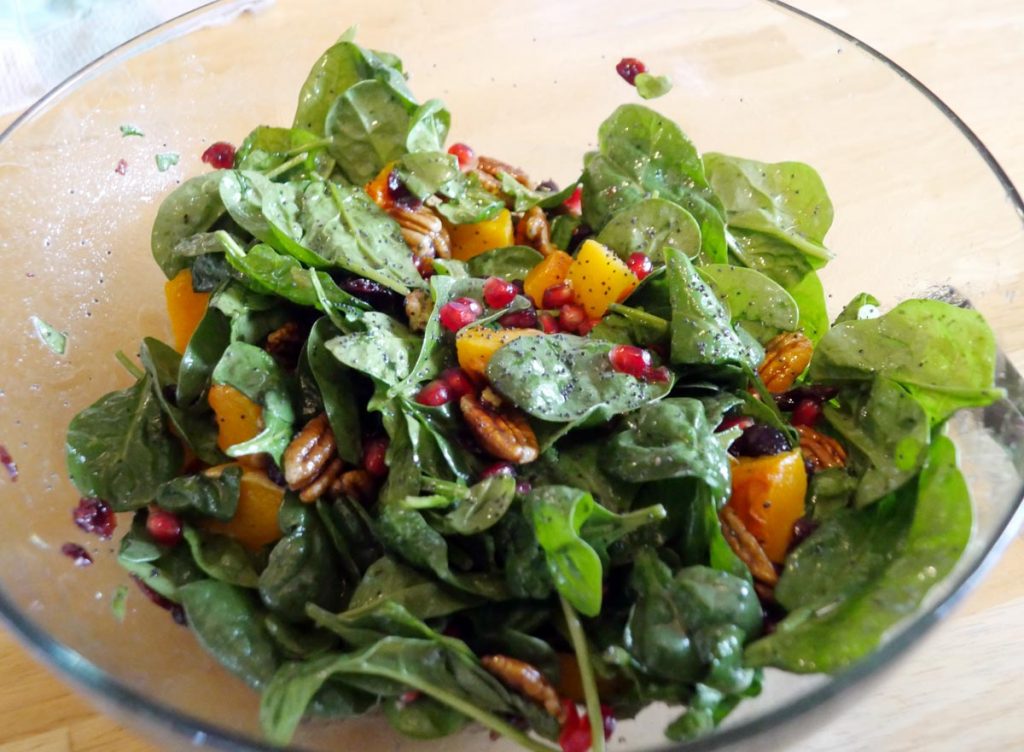 Kori: The Best Damned Vegan Mashed Potatoes; Seitan Turkey Roast
For her potatoes, Kori doubled the Minimalist Baker's Best Damn Vegan Mashed Potatoes recipe and went for a big garlic flavor. She used minced garlic, toasting it before adding it to the pot with everything else.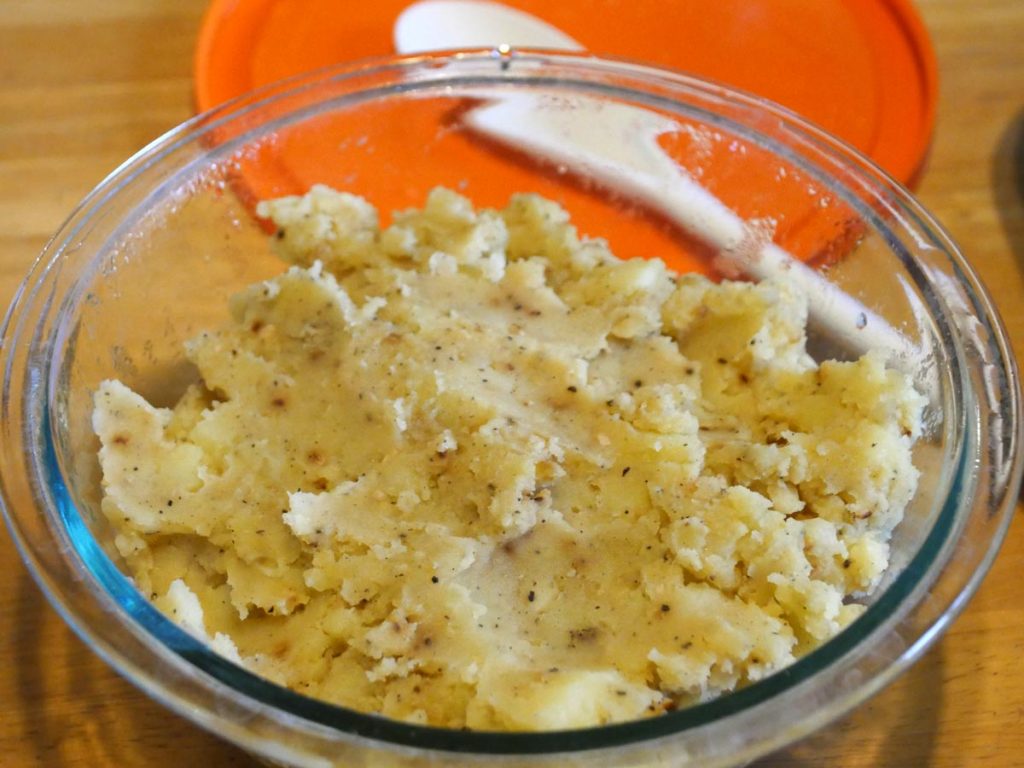 For the seitan turkey, she puréed a firm block of tofu, blending it with a tablespoon of Better Than Bouillon and a teaspoon of liquid smoke. She combined this with vital wheat gluten, nutritional yeast, oil, corn starch, onion and garlic powders, sage, and rosemary and added enough water for the right dough consistency. She kneaded the dough on a cutting board until it reached the right texture and shaped it into a log that she coated with a poultry/no-salt seasoning blend and wrapped it in oiled foil. She baked this for thirty minutes at 350°F then removed it from the foil and cooked it unwrapped for another forty minutes.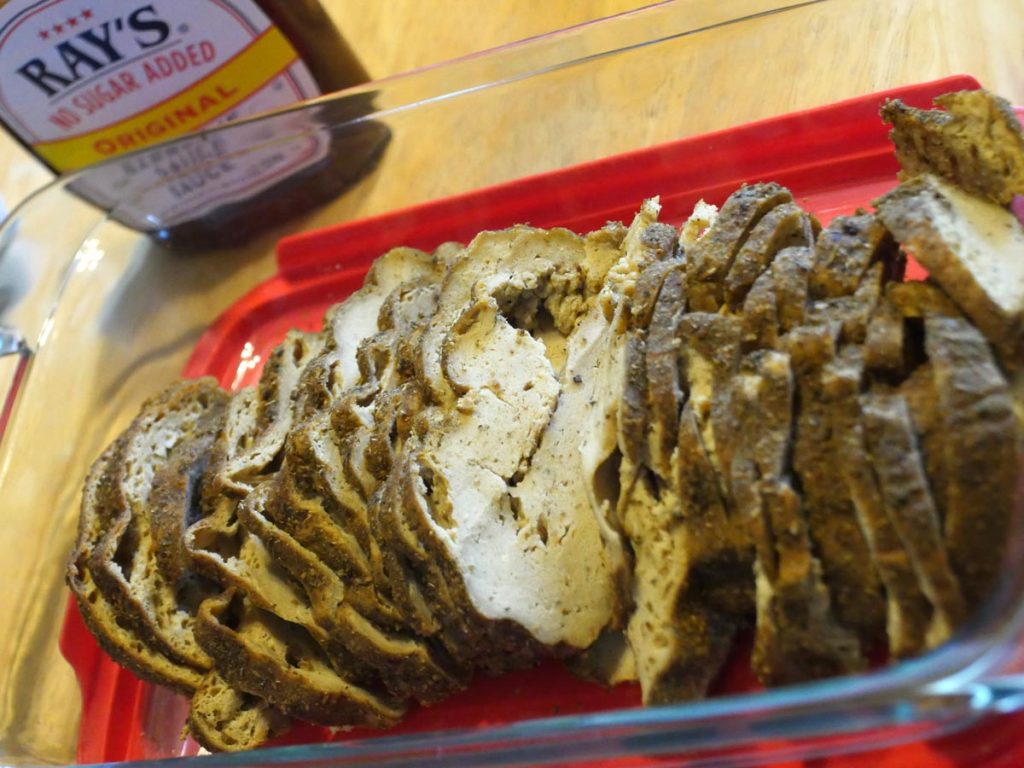 Drew: Roasted Carrots, Parsnips, and Brussels Sprouts
Drew roasted carrots, parsnips, Brussels sprouts, and red onion at 400°F flavored with olive oil, maple syrup, salt, pepper, dry marjoram, and thyme. He added pecans and cranberries at the end for extra Thanksgiving power.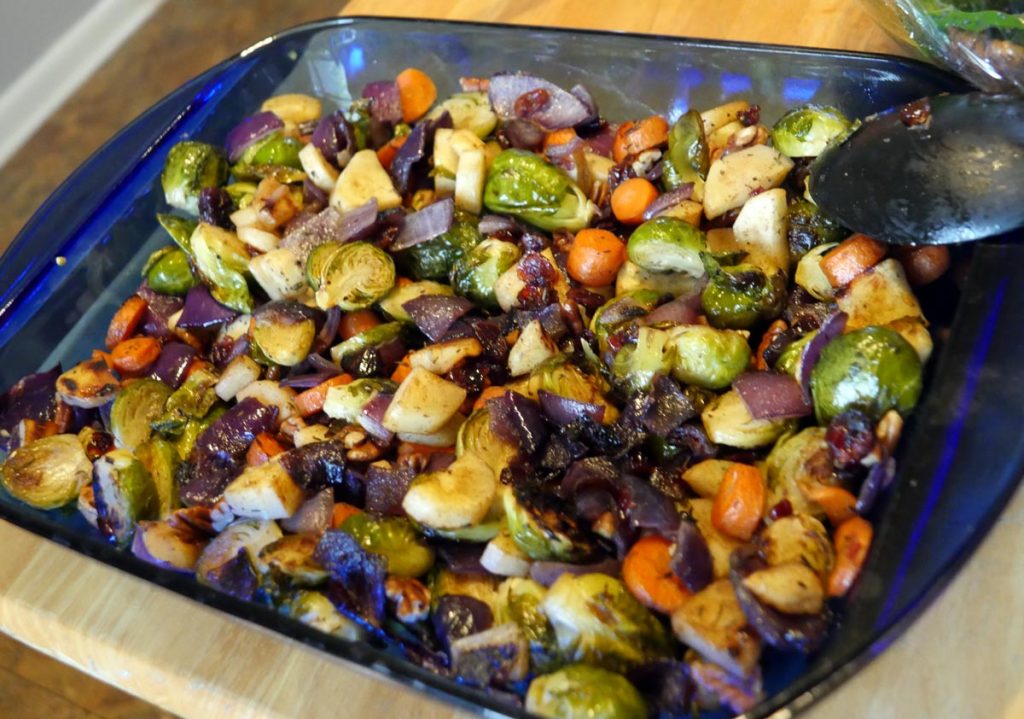 Billy: Southwest Thanksgiving Pepper Bites
Due to a couple of freezing nights, the first of the season, Billy harvested several small bell peppers, so he put them to use as his Southwest Thanksgiving Pepper Bites. He filled the peppers with a mixture of vegan bacon bits, leftover brown rice, corn, mozzarella style shreds, onion, mushroom, and cilantro that he seasoned with cumin, smoked paprika, garlic powder, sage, nutmeg, salt, and pepper. He baked the pepper bites at 425°F for 30 minutes.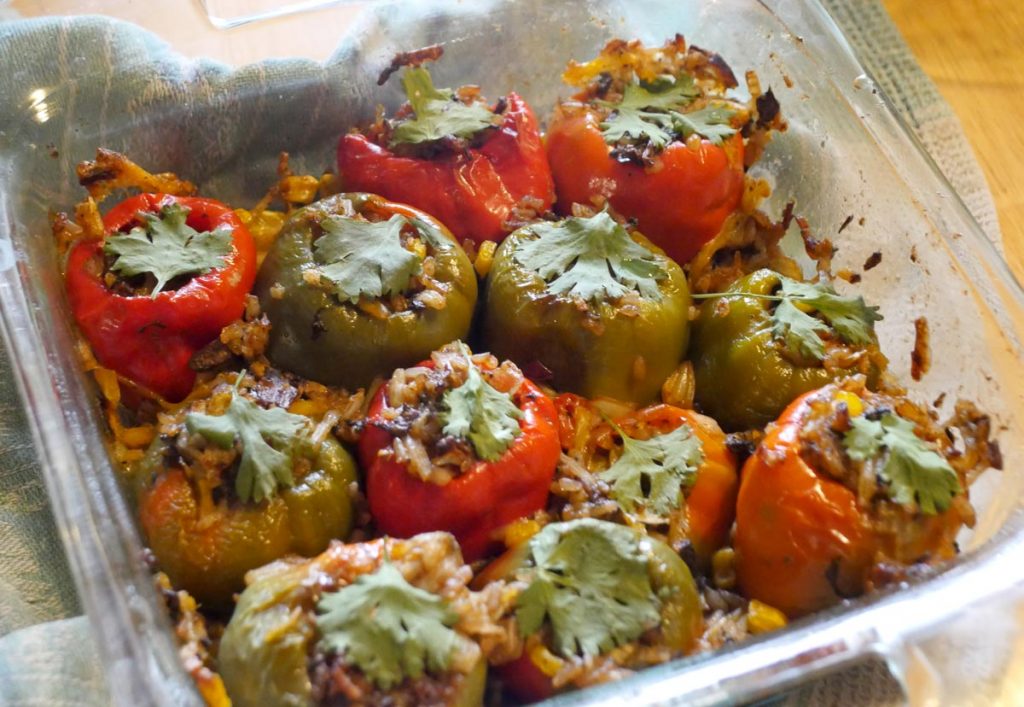 Lauren: Pumpkin Goo with a Cookie Base
Lauren wanted to make something like a vegan creamy pumpkin pie/cheesecake hybrid. However, her filling wasn't sturdy enough to stand up to form. She adapted the filling from a no-bake pumpkin cheesecake mini trifle recipe and added four teaspoons of lemon juice. For a cookie crust base, she made vegan ginger snaps from a Loving It Vegan recipe where she substituted orange juice for vegan milk. After baking, she food processed the cookies with some melted vegan butter but added too much of the latter (next time try two tablespoons to start, not six!) and had to add more cookies. To try to reduce moistness, she baked the base, sopped off some extra oil, and baked it some more. After pouring the filling into the base, she topped the dessert with coconut whipped cream made using a can of coconut cream, 2/3 cup of powdered sugar, cream of tartar, and vanilla. She served the dessert out of the freezer hoping it would better solidify the filling, but mainly it made the cookie crust hard to cut, so that when plated up, the concoction was a pumpkin goo with hard but chewy cookie parts. At least it didn't taste bad.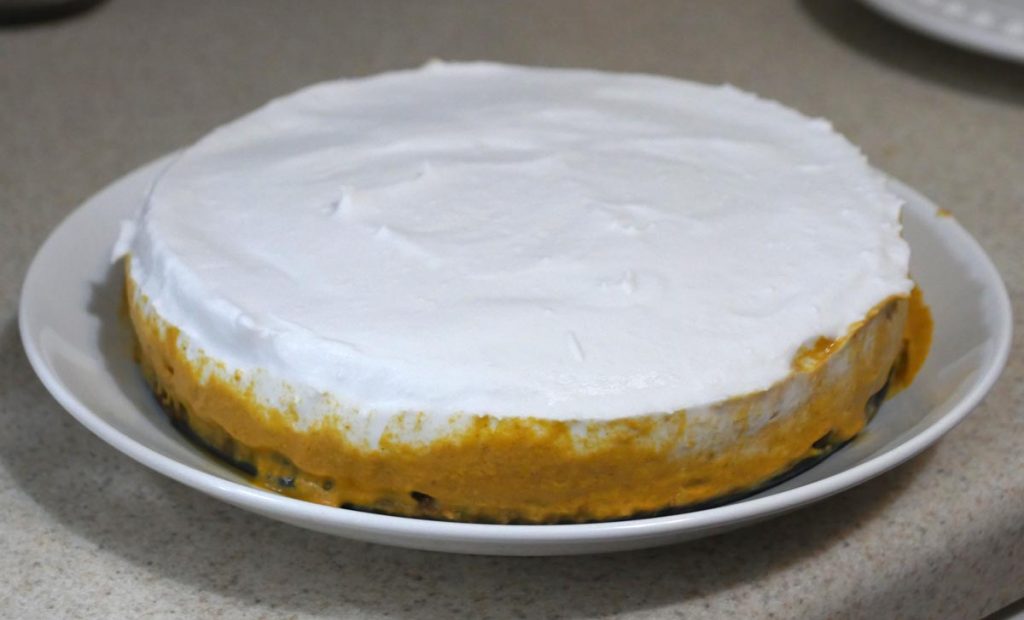 Chexi: Random Typing
While attempting to take notes on what people brought to VBC Thanksgiving 2022, Chexi banged out the following message on the keyboard:
>
".iu[pl'p,80/
]
'
ZX X13 QADe
`