May 25th, 2014 – English Tea Party
Sunday, May 25th, 2014
VBC Meeting #15: English Tea Party
Host of the Month: Morgan and Mark
Location: Dallas, TX
Morgan and Mark hosted the May meeting, coming up with the English Tea Party theme all on their own. While they might just be into dainty foods, presumably this theme was chosen solely to give Mark the excuse to destroy us in croquet.
Here are the hosts: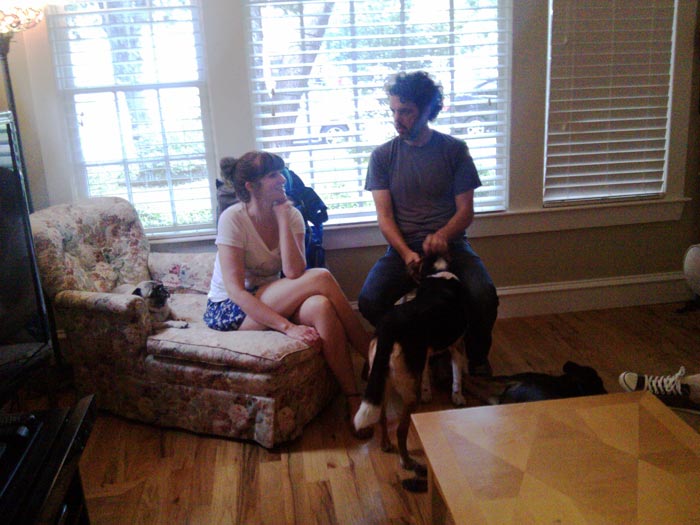 Morgan and Mark were babysitting some puppies with nice teeth for a Paws In the City foster parent. M&M do a lot of hard work for this rescue group, so check it out if you are interested.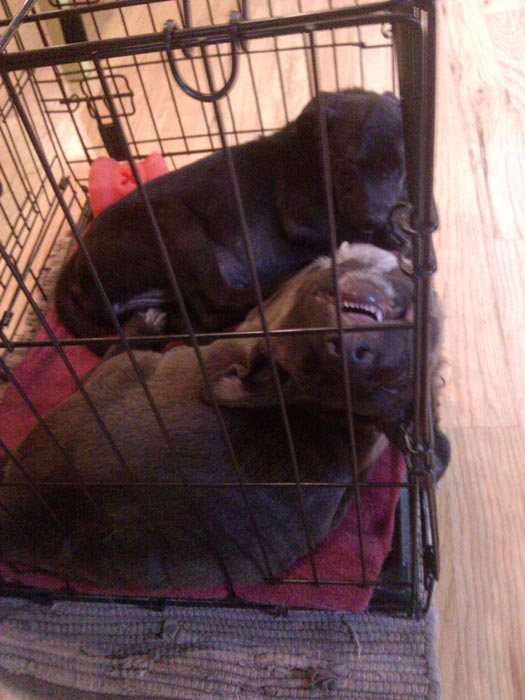 Mark and Morgan also have two dogs of their own.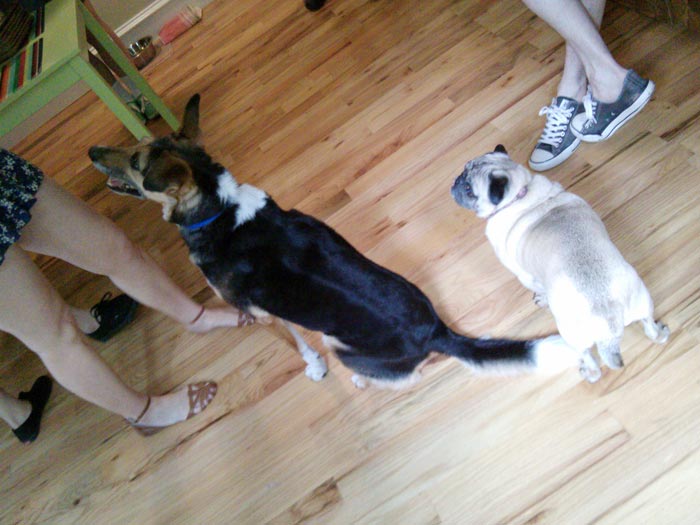 This is what we made: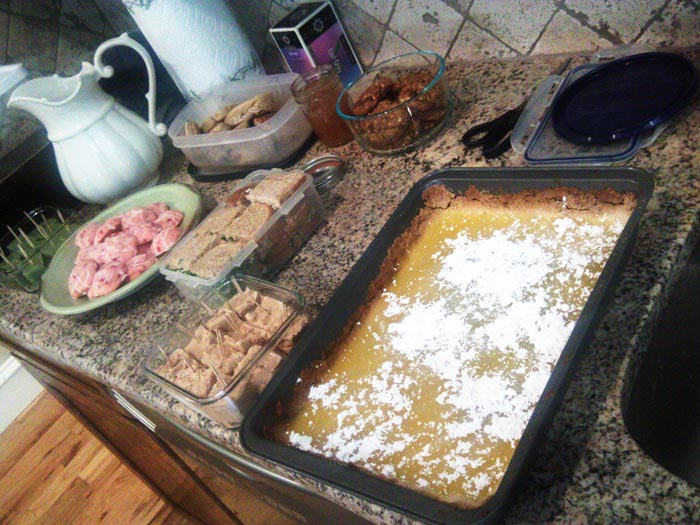 Billy: "Freestyle" Darjeeling Crumpets
Billy took a crumpet recipe and switched the liquid in it to use Darjeeling tea. Not turning out to taste too strongly of tea, he determined that he would need to add Darjeeling powder to get the flavor. Running out of time to get to the meeting, he abandoned using a circular form to shape the crumpets on the griddle and went over to freestyle shaping them. He serverd them with his neighbor's apple jam.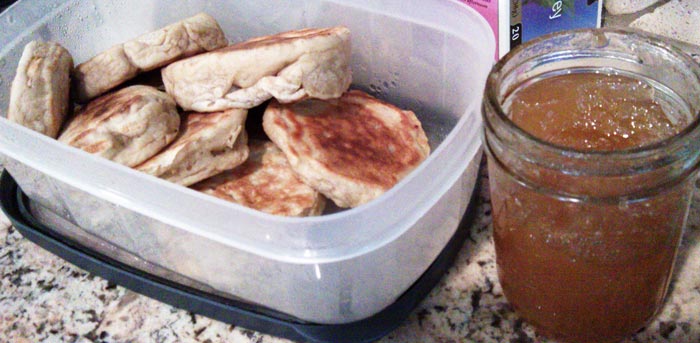 Vanessa: Decaf Earl Grey Ice Cream
The base of this ice cream was decaf Earl Grey tea and vanilla soy creamer. Vanessa usually uses non-vanilla creamer in these situations, but she may have been the only one who noticed a difference. She used kudzu, also known as Japanese arrowroot, as a thickener.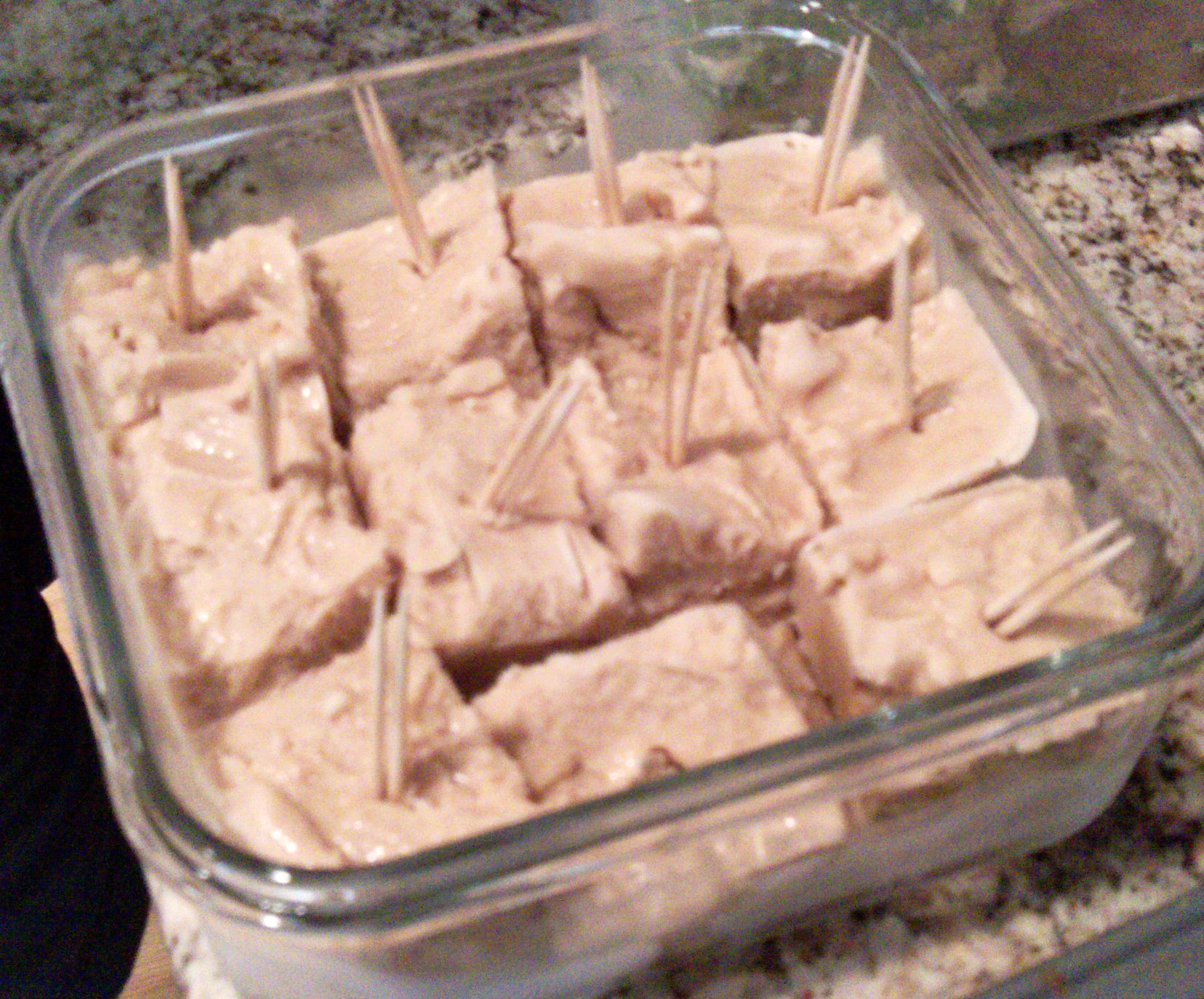 Bryan: Rose Cucumber Ice Pops
These pops contained cucumber, rose water, water, and sugar. In an experiment with pop consistency, Bryan added vodka.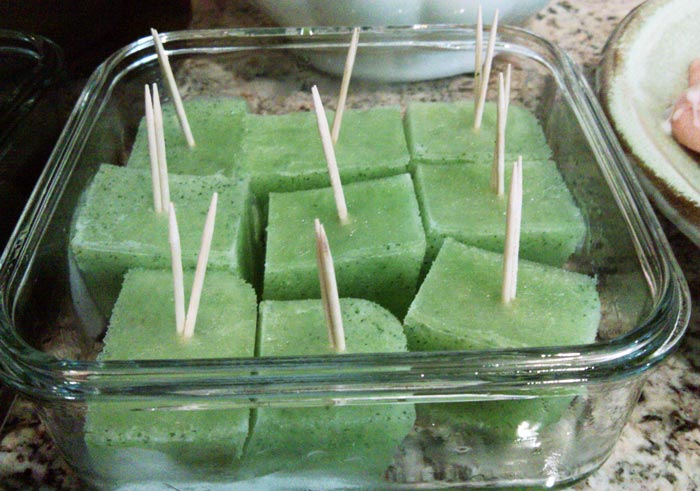 Here is a random picture of Bryan.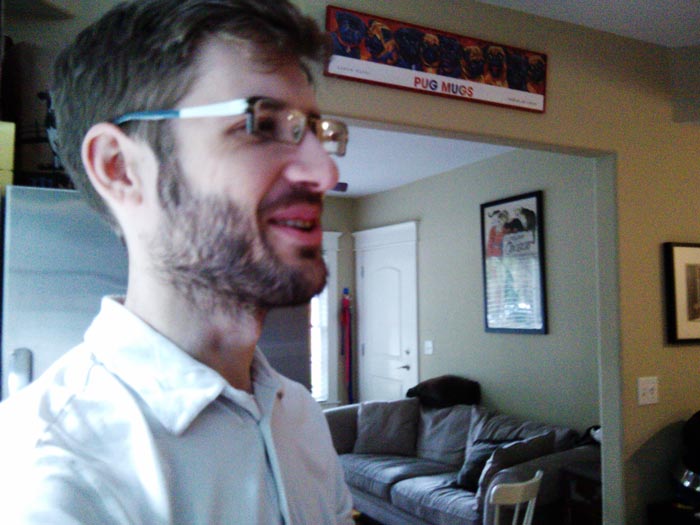 John: Tofu Basil Arugula Sandwiches; Peanut Butter Coconut Chocolate Chip Cookies
In addition to tofu, basil, and arugula, John's sandwiches for the tea party contained green onions, sesame oil, and soy sauce.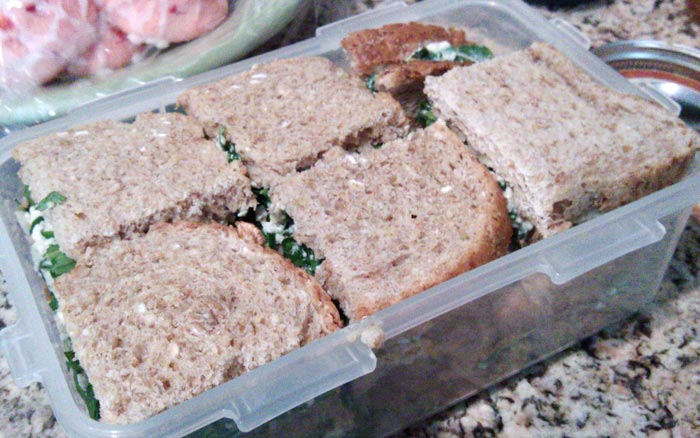 John also made peanut butter coconut chocolate chip cookies. He nicknamed these cookies, "Disappointment Rocks" after the Bent Outta Shape song "Disappointment Rock," so it seems fitting that the only picture here is blurry. No one but John could tell what was so disappointing though. Perhaps he was imagining some other cookie.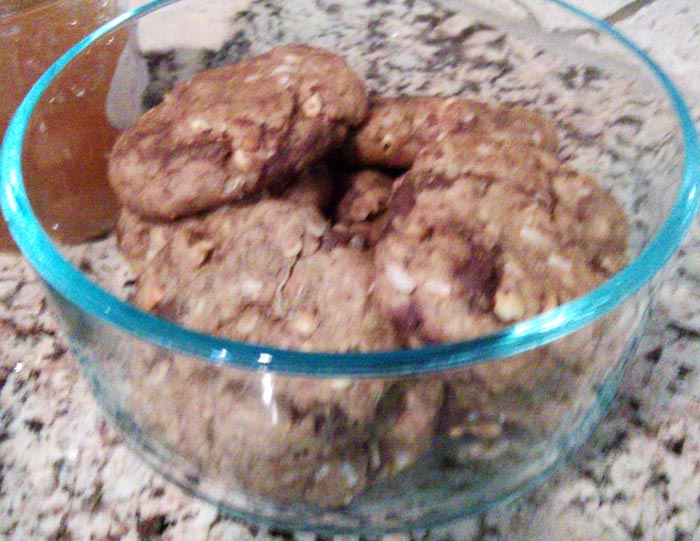 Lauren: Cherry Tea Cakes
Lauren made these pink cookies flavored with almond extract and maraschino cherries from this relatively easy recipe. For the fat she used half Earth Balance® Shortening and half Earth Balance® Soy-Free Margarine. Since she didn't have food coloring she mixed in a couple of teaspoons of red sprinkles to pinken the dough. Instead of drizzling melted white chocolate chips over them. She mixed up a quick icing from confectioner's sugar, almond milk, and vanilla.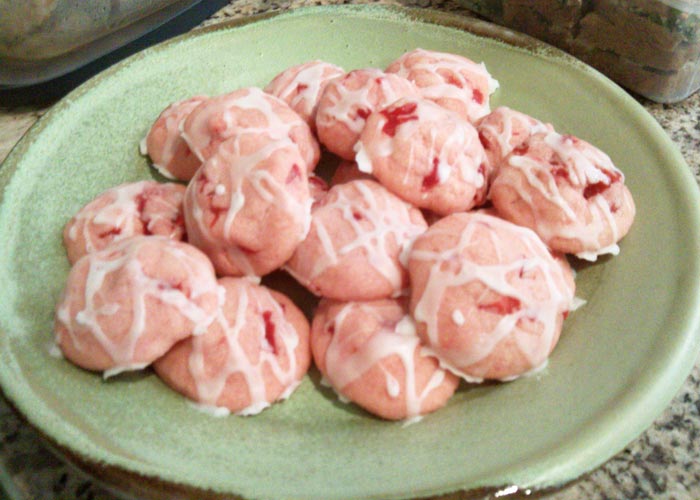 Morgan and Mark: Lemon Bars
The hosts' bright and refreshing lemon bars were made with agar flakes and topped with powdered sugar.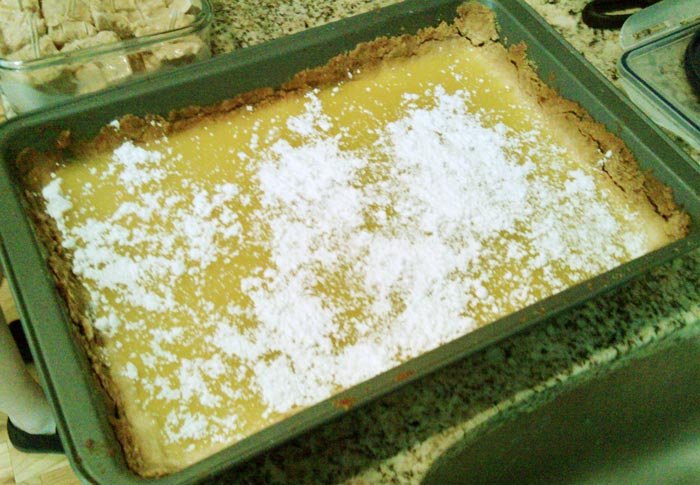 We didn't get any croquet action shots, but here are the puppies in the middle of the croquet court. As you can see next to John's foot, there is indeed a croquet mallet.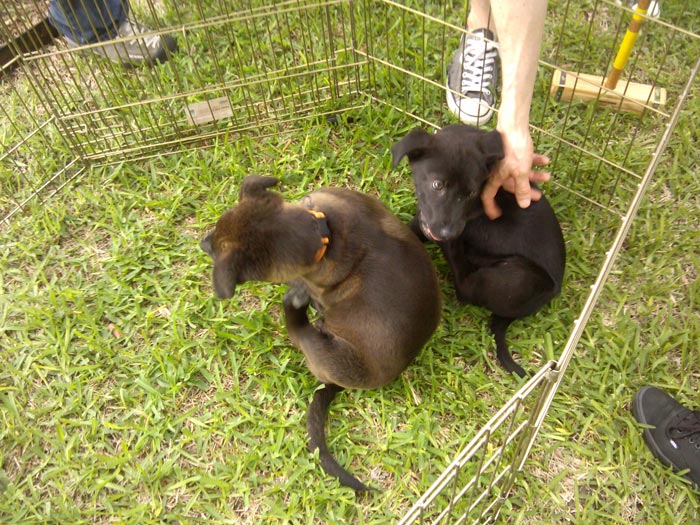 Now that you are done reading this post, you can go back and find all the instances of John's feet in the above pictures!