Saturday, May 18th.
VBC Meeting #3: Tiny
Host of the month: John!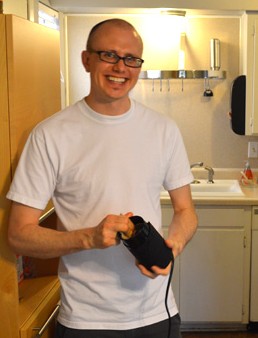 Lauren: Hummus Bites with Olivey Hummus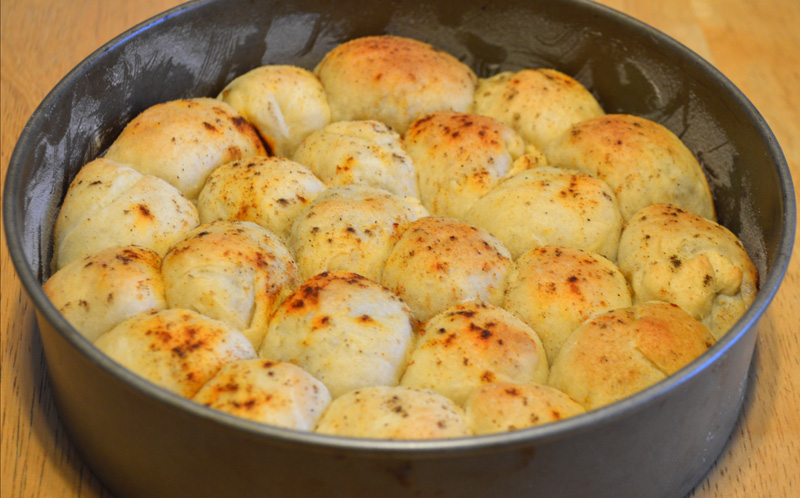 Trista: Deep-Dish Pesto Veggie Pizza Muffins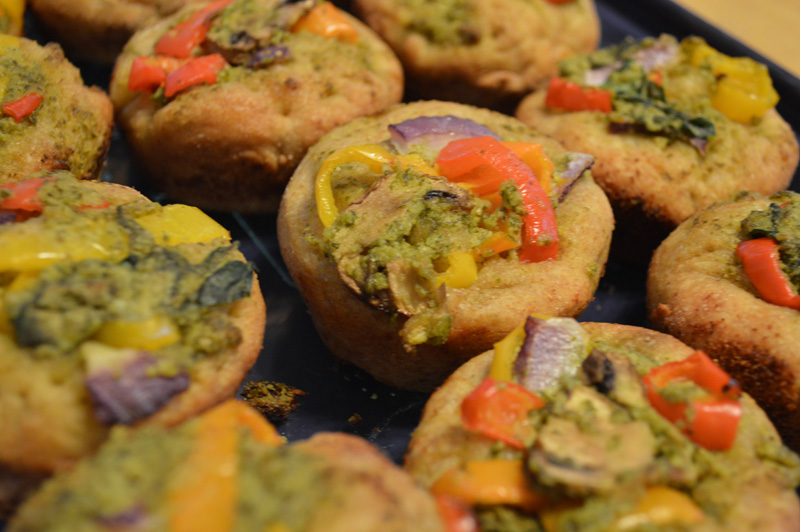 Michelle: Earl Gray Hydrangea Cupcakes with Marzipan Flowers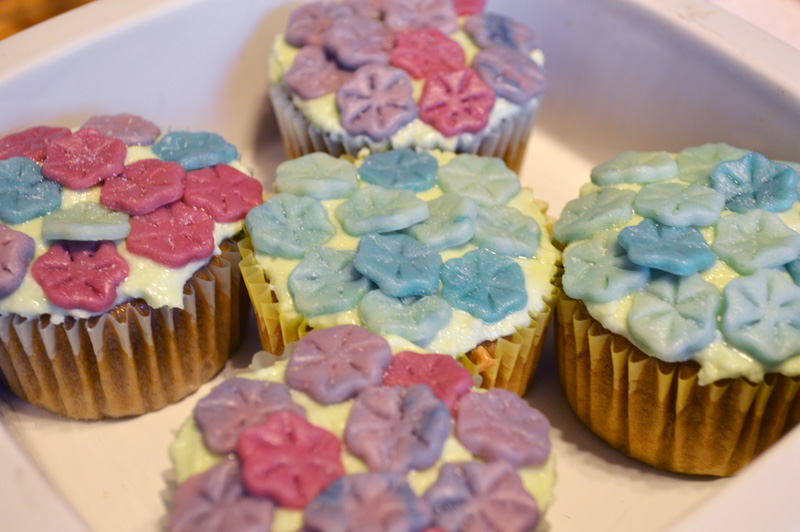 Anthony: Sloppy Sliders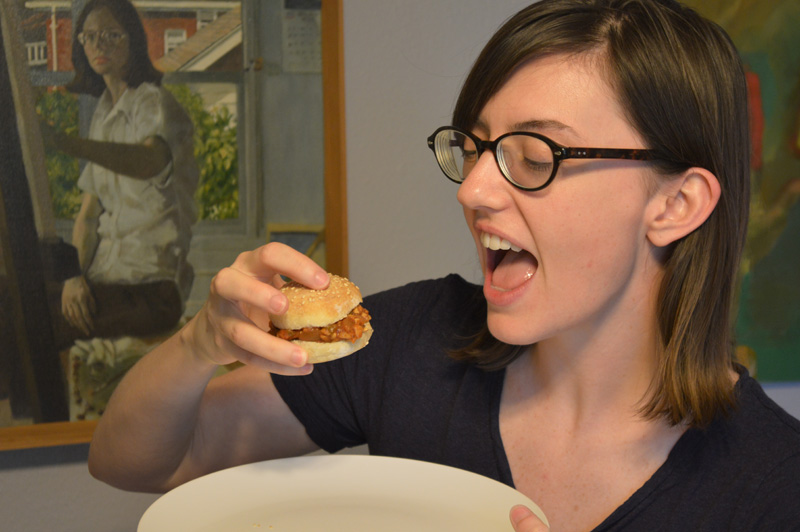 Anthony made tiny sesame seed buns to go with the jar of sloppiness.
Slynn: Mini 'Nutter Butters. The cookies (using canola oil in place of margarine – 1/4 cup less) are adapted from The Joy of Vegan Baking. The filling is from Vegan Cookies Invade Your Cookie Jar under "Nutter Betters" (with Barley Malt Syrup in place of molasses).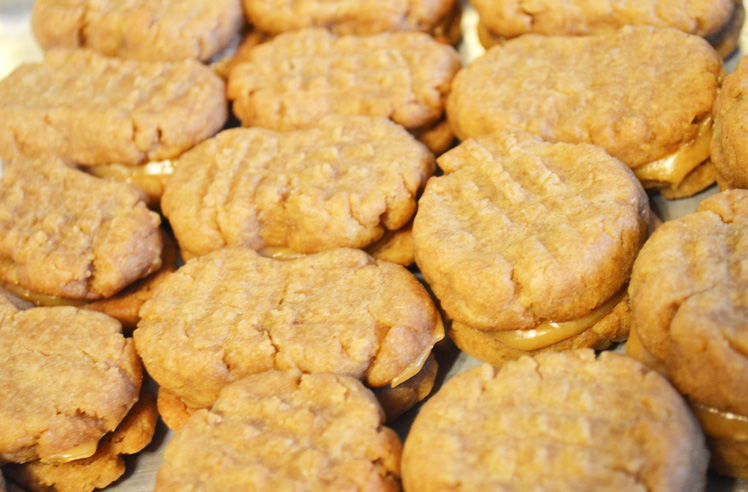 Billy: Baby Dahl Cakes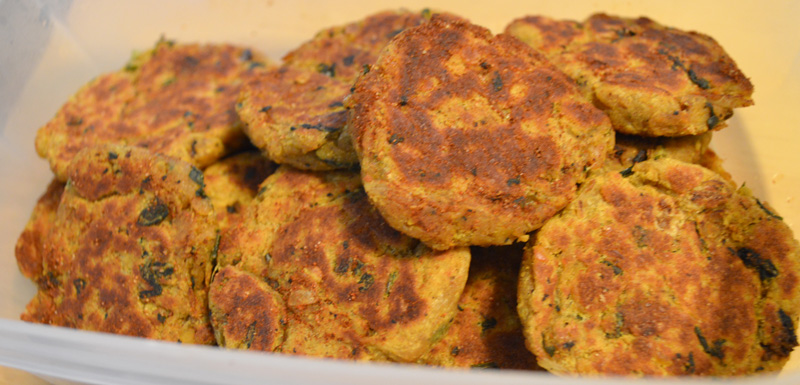 John M.: Mini Almond Pound Cakes with Strawberries and Coconut Cream Sauce