Denton has a new vegan grocery store, Mashup Market and Grocery, which is "specializing in unique plant-based, dairy, and gluten free foods." Along with vegan grocery items, Mashup Market is offering regionally produced plant-based items, such as treats from Reverie Bakeshop and OMG Tamales, that you would usually have to travel a good distance from Denton to obtain.
The store opened in April 2020, during our COVID-19 stay-at-home time, so they quickly adapted with online shopping, local delivery, and private shopping appointments. Shortly after the store opened, Ramon also requested some All Veg Inc items, and the store owners kindly emailed us to know when they were available. If there is a vegan product you are looking to buy locally, Mashup has a request form on their website. You can also look at their online shop to see if they have any new items since your last visit.
Here are some things we tried that are sold there, along with photos and reviews of each item: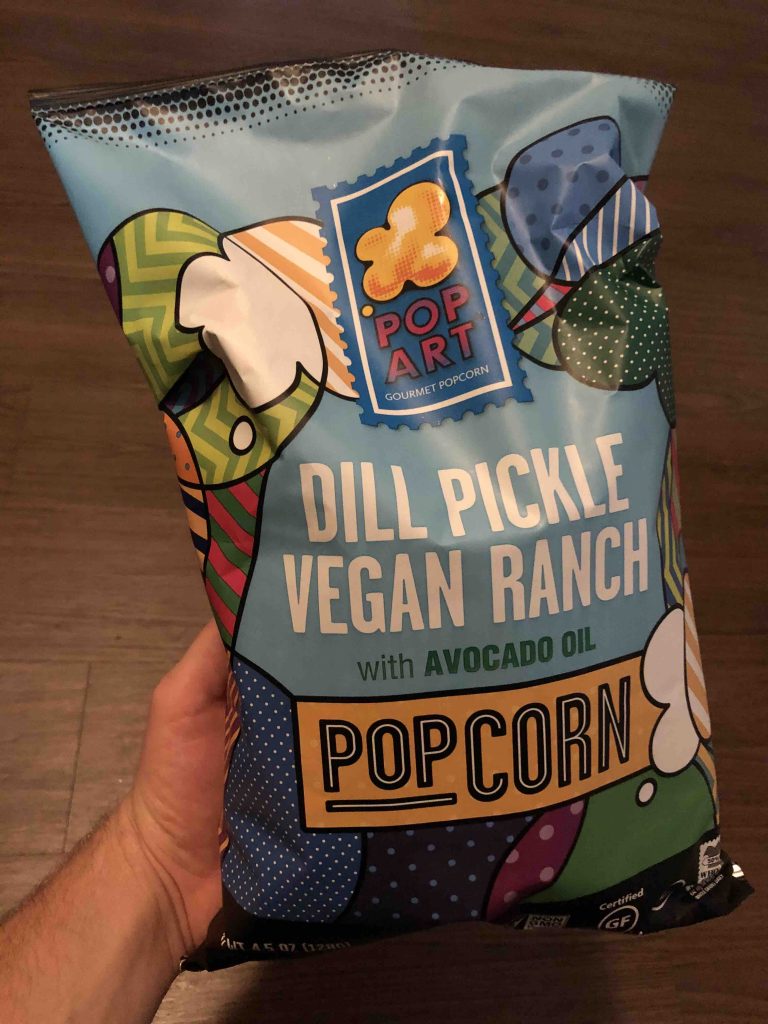 Dill Pickle Vegan Ranch Popcorn by Pop Art
"Very flavorful. Balanced, fresh herbaciousness. Very addicting. 8/10" RM
"Tastes like fake bac'n, inspires warm memories of childhood. 7/10" SLF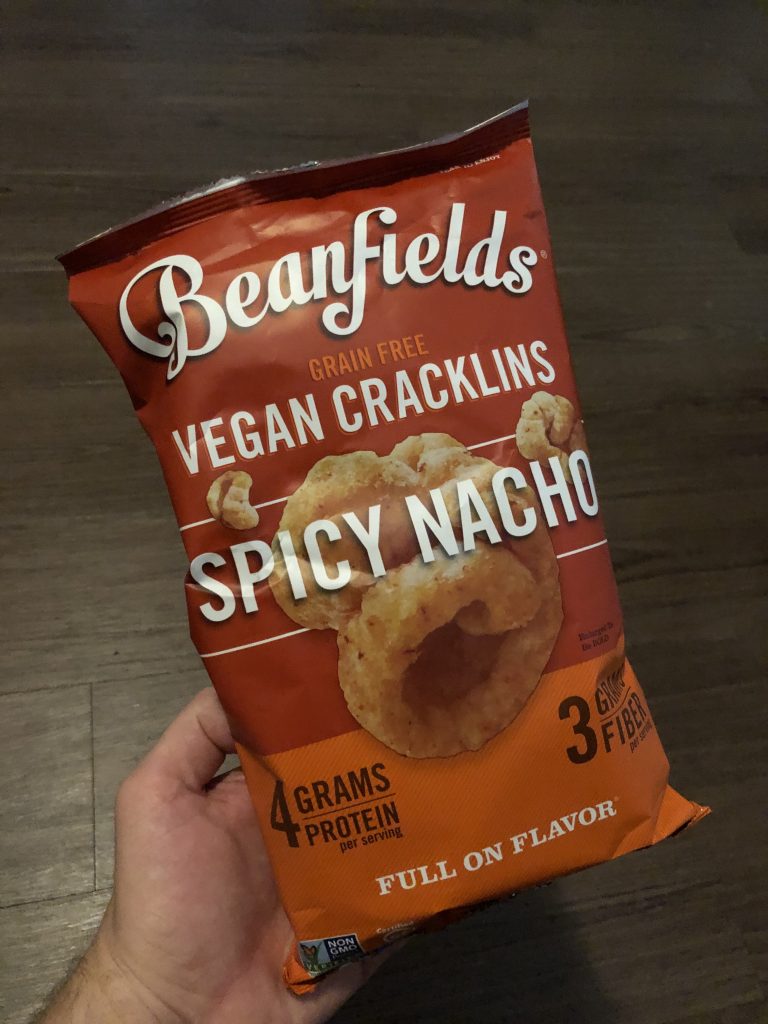 Vegan Cracklins Spicy Nacho by Beanfields
"Good long lasting spice level. Doesn't taste like a pork rind but I like it. Good crunch. 7/10" RM
"Tastes like a spicy Bugle. I didn't really have a desire to eat another one, but it didn't taste bad. 4/10" SLF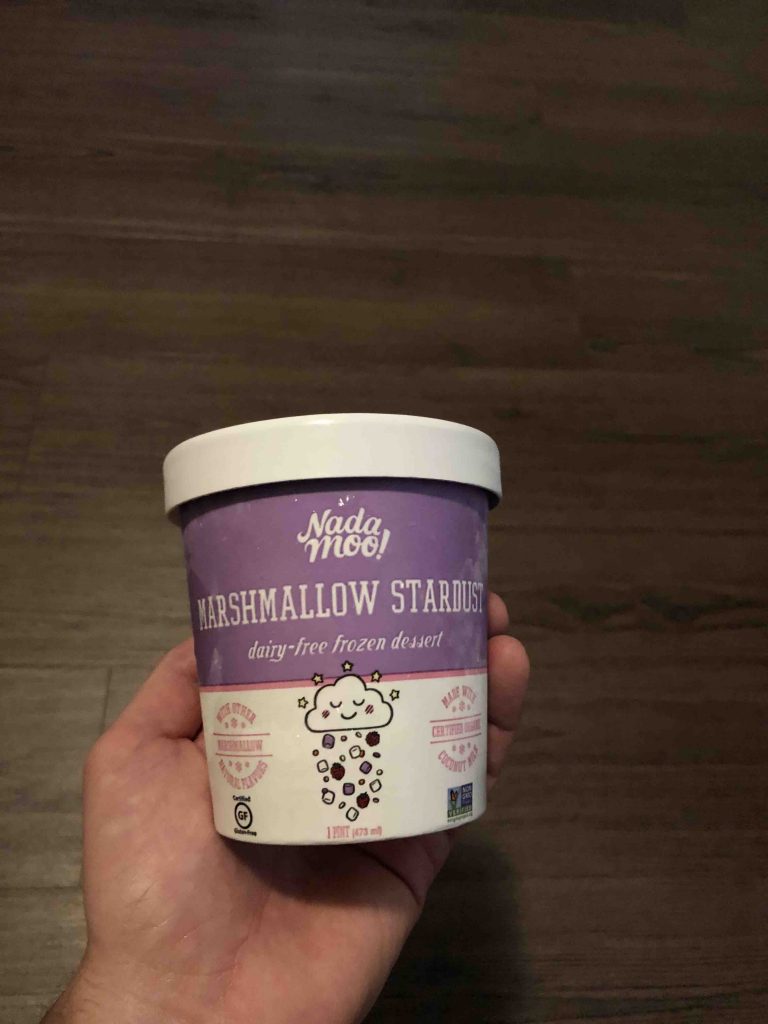 Marshmallow Stardust ice cream by Nada Moo
"Tastes like the best part of Lucky Charms. Love it. 10/10" RM
"Has a really nice texture. Not sure what other flavors were present. 8/10" SLF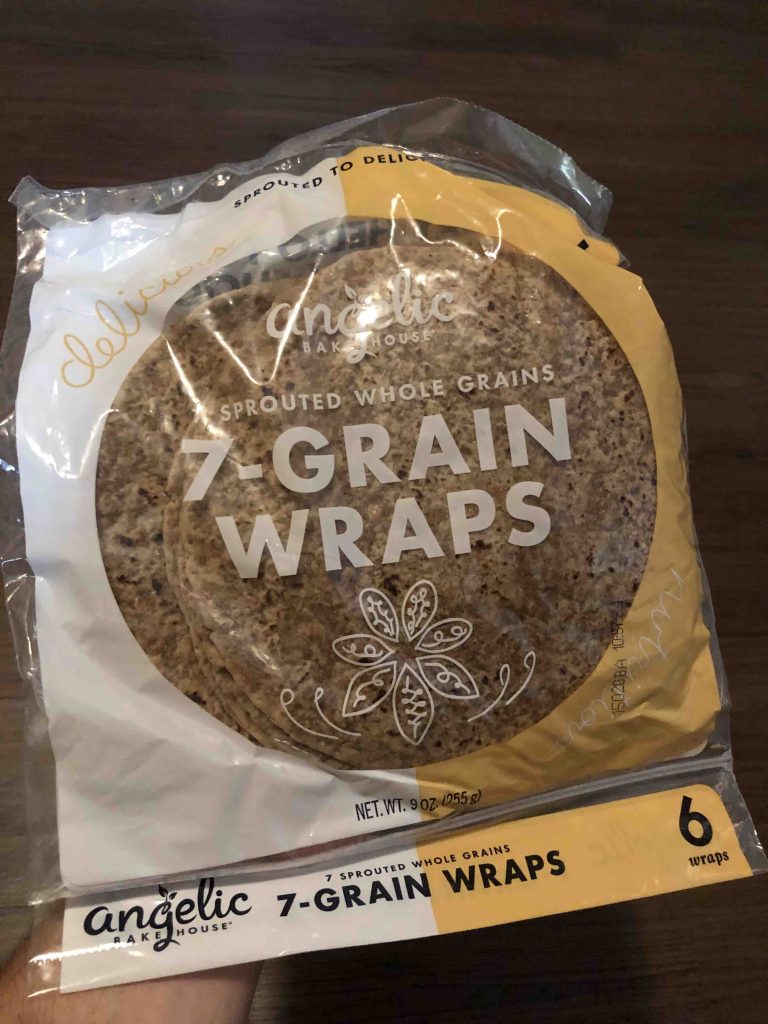 7 grain wrap
"Chewy and soft. I like that it's healthy but still tastes good. Seems like a versatile product. 7/10" SLF
"I feel the same as Slynn. I usually don't like wraps but these are tasty. 7/10" RM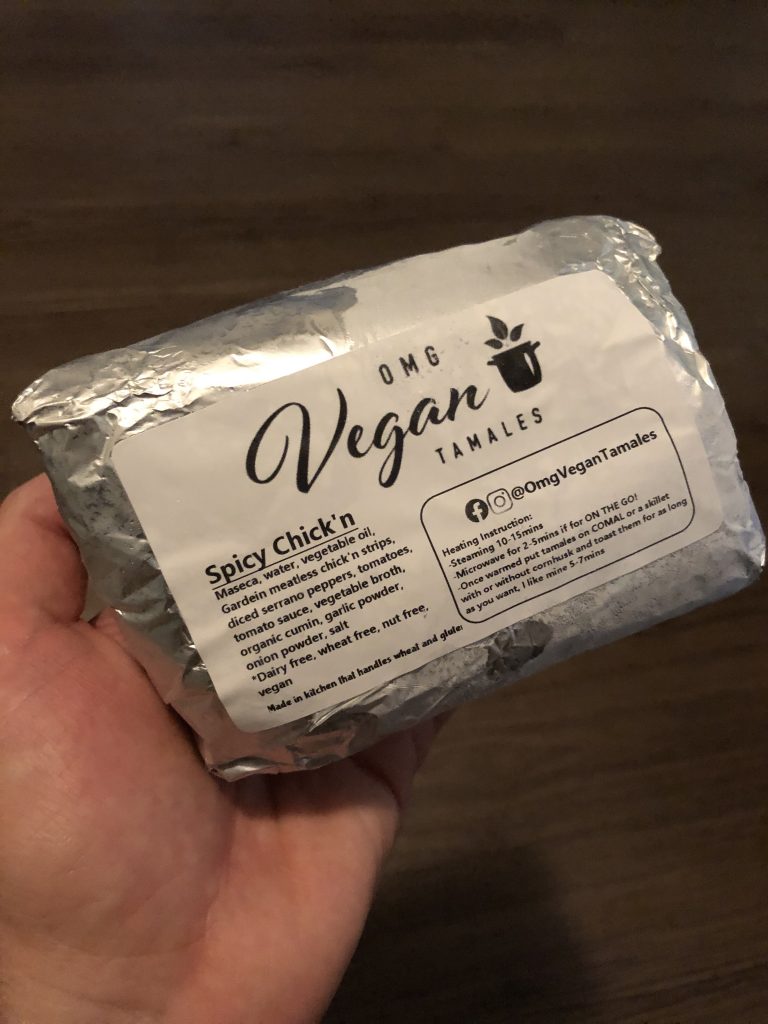 Spicy Chikn Tamales by OMG Vegan Tamales
"I love them. Great authentic flavor. Just the right amount of spicy. 10/10" RM
"I like them! They are spicy but not unbearably so. Not a huge fan of Gardein though (due to soy). 8/10" SLF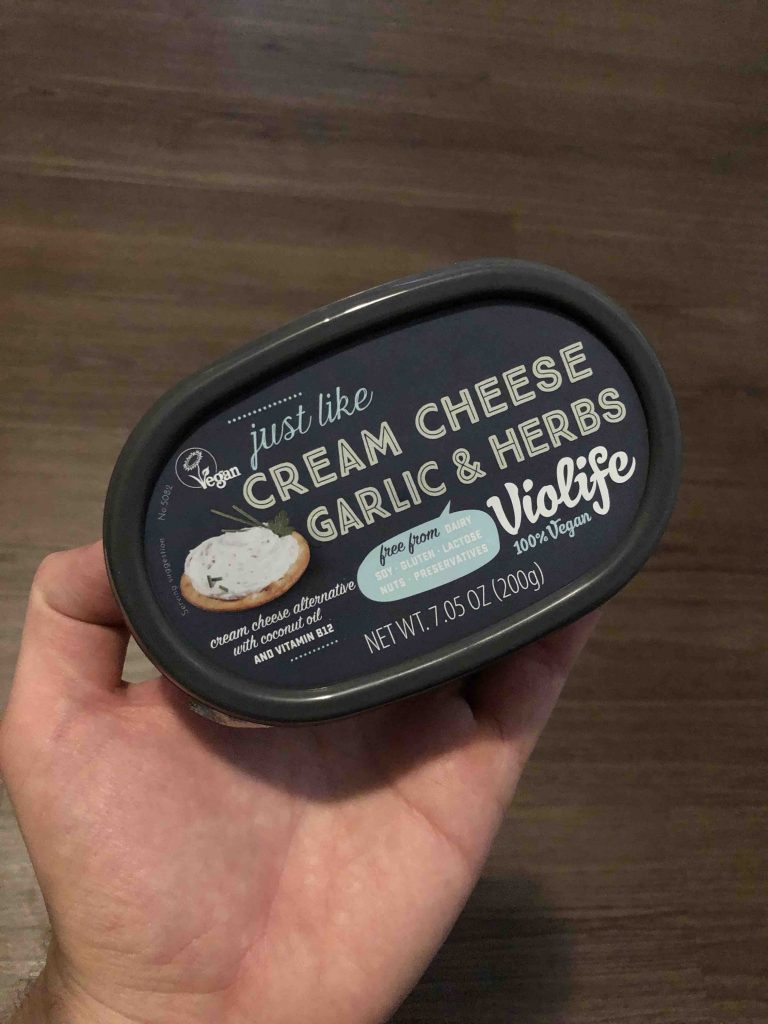 Garlic and Herb Cream Cheese by Violife
"Great flavor albeit a little salty. Speaks well on a sandwich. Doesn't get lost among other ingredients. 8/10." RM
"Good. I like it. I'd eat it again. 8/10" SLF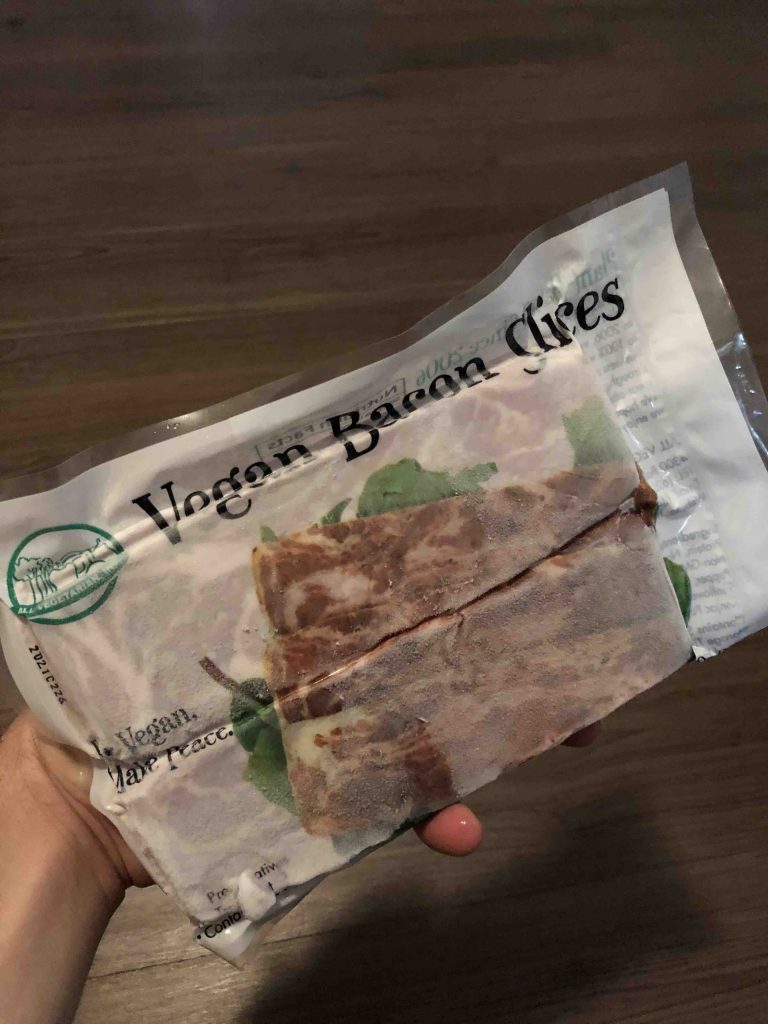 Bacon by AVI
"Wow! Crispy. Great flavor. Smell while cooking was amazing. It got crispy!! Wish it stayed a little more crispy as it cooled. Minor complaint. 9/10" RM
"As a person who doesn't miss bacon, this would appeal to people who do miss eating bacon. It was really good as part of a bagel BLT. It's not something I generally crave. 6/10" SLF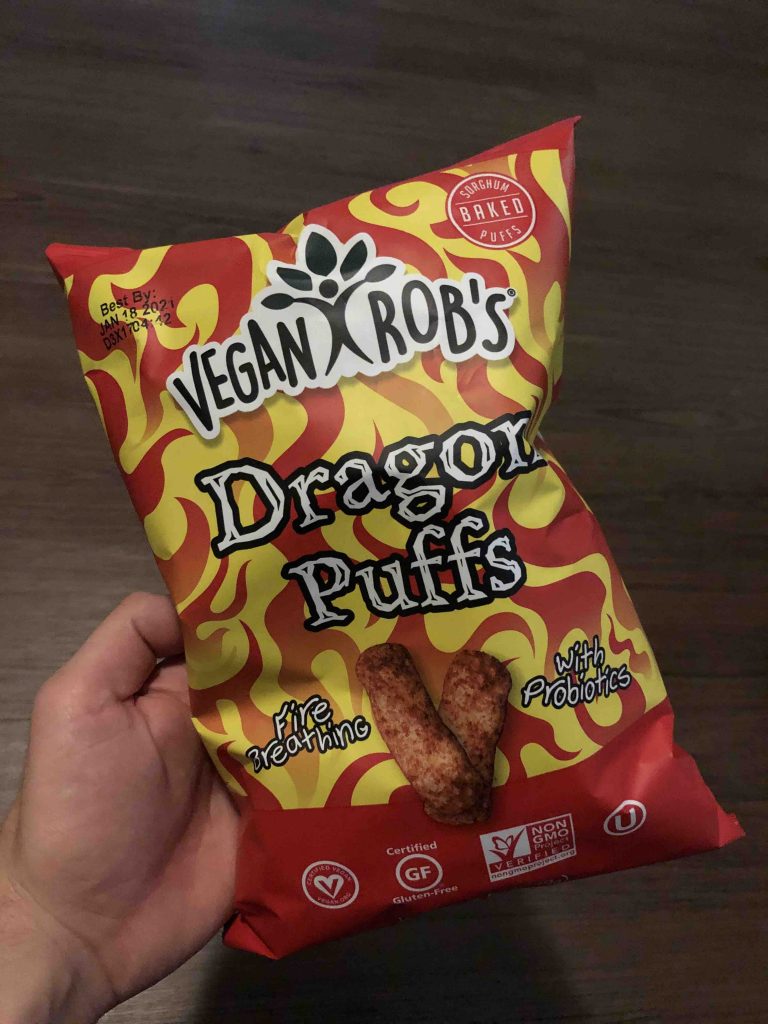 Dragon puffs by Vegan Rob
"First few seemed to disappoint, but the more I eat them the more I like them. Great spice without overwhelming and a little bit sweet. I will no doubt buy these again and shamefully eat most of them in one sitting. 9/10" RM
"These are good! I couldn't eat a lot of them because they're pretty spicy. Like a healthy Cheeto. 8.5/10" SLF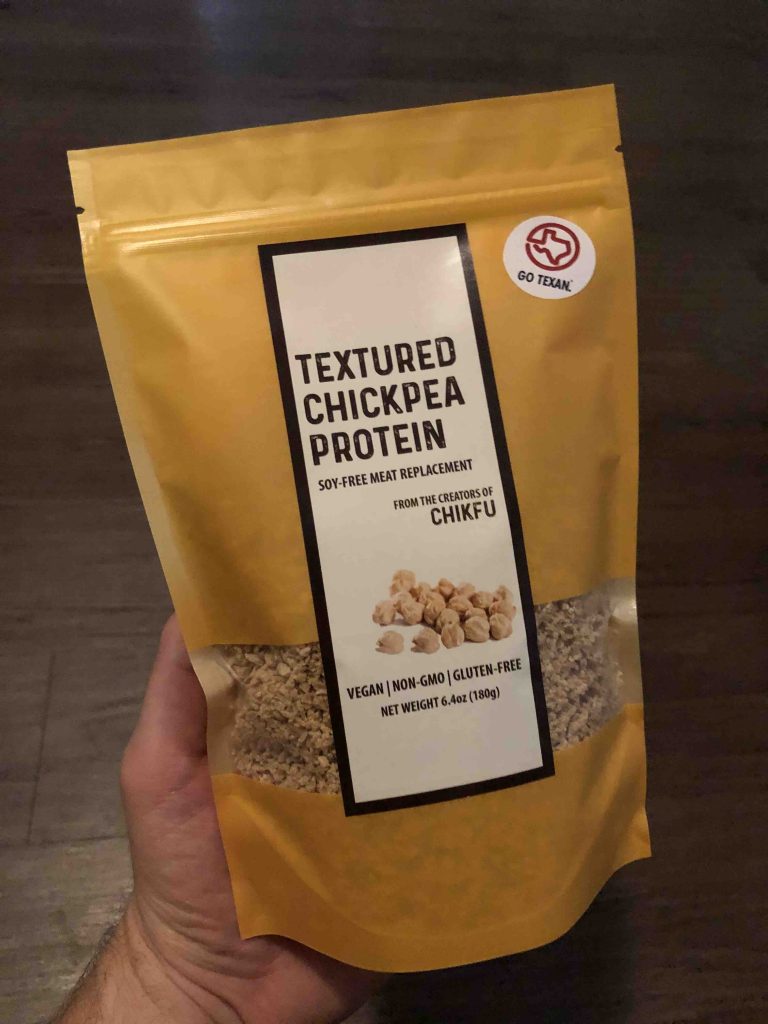 TCP- Textured Chickpea Protein
"Love the texture, worked very well as a ''meat" and great for people who can't do much soy. Not much flavor alone, however, but they take on added flavor well. 8/10" RM
"10/10 – what a great product!" SLF
Ramon made some good food with the TCP: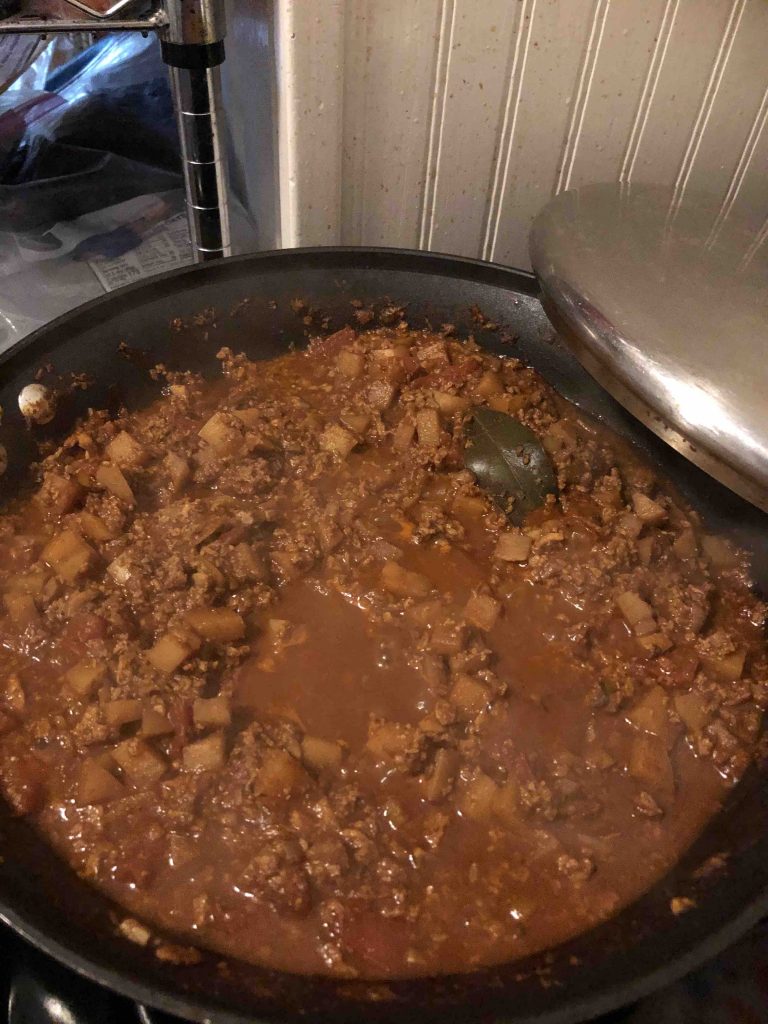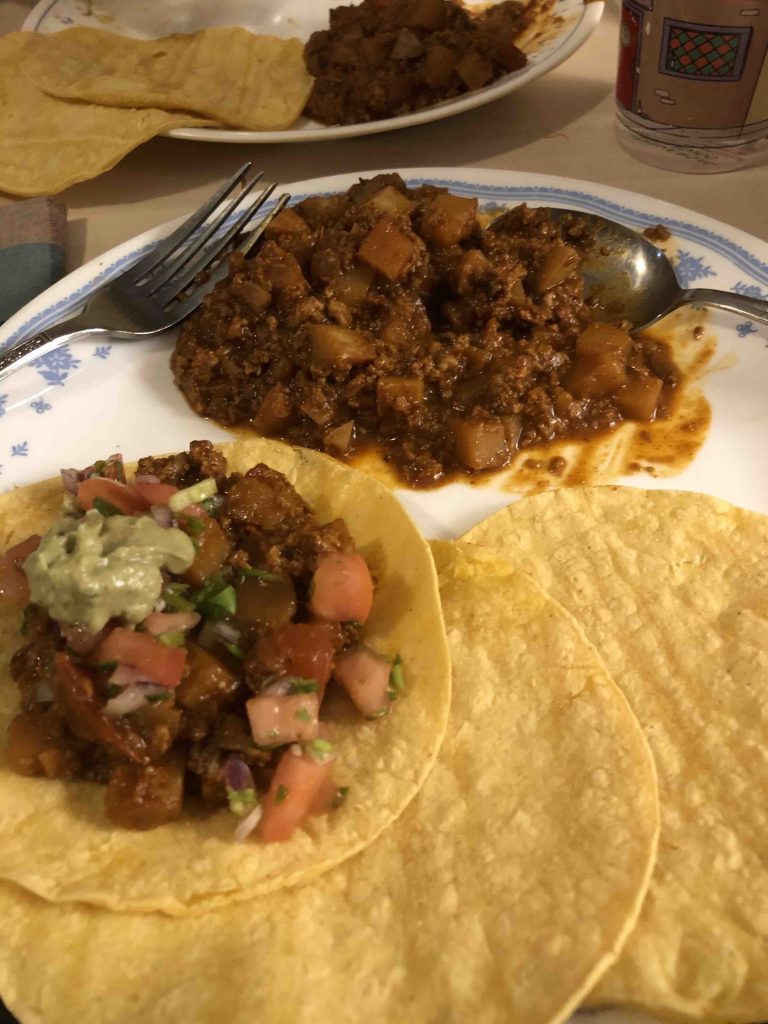 I made Picadillo and used the TCP as the meat in them. Along with potatoes, tomatoes and a lot of spice (cumin, chili powder, secret ingredients), this turned out really well. I've made this recipe with a few other meat alts (cauliflower rice, minced mushrooms, tofu) and this is by far my favorite time I've made it.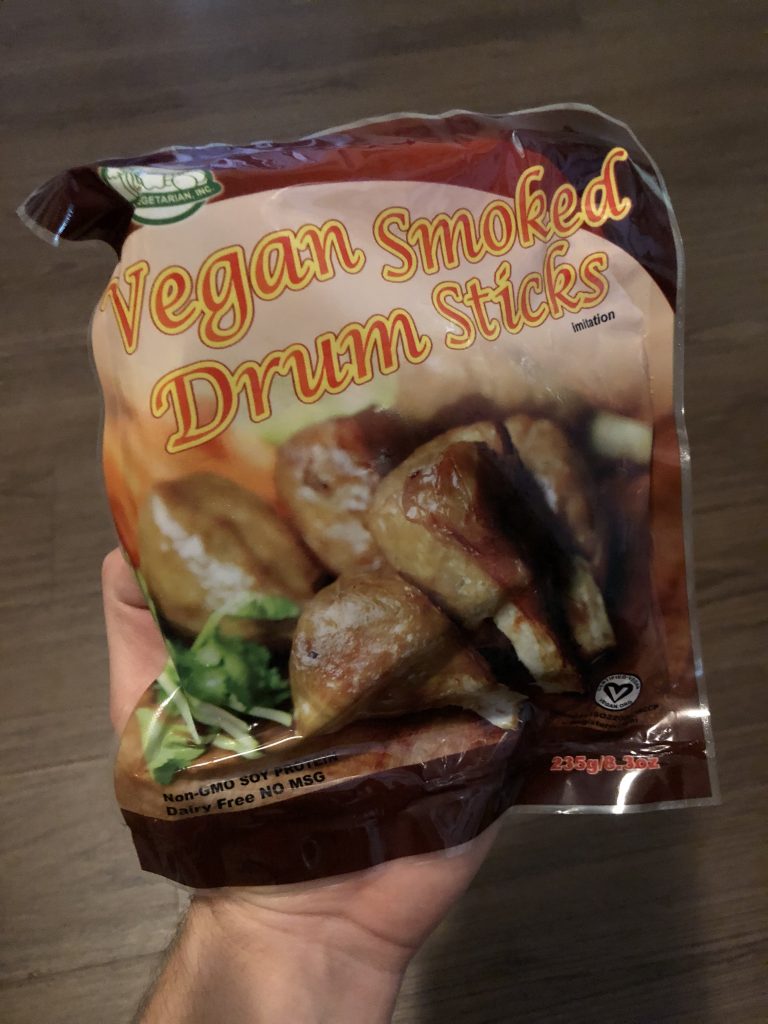 Vegan Smoked Drumsticks by All Vegetarian Inc
"I was very into these. Chicken wings used to be my guilty pleasure. I would buy these all the time but probably whenever I am only cooking for myself now. 9/10" RM
"They were well prepared by the chef [thanks, Slynn – RM], but I wasn't a fan of the stringy texture, and the sugarcane bone grossed me out. 4/10" SLF
Let us know in the comments about your favorite vegan items sold at Mashup Market!