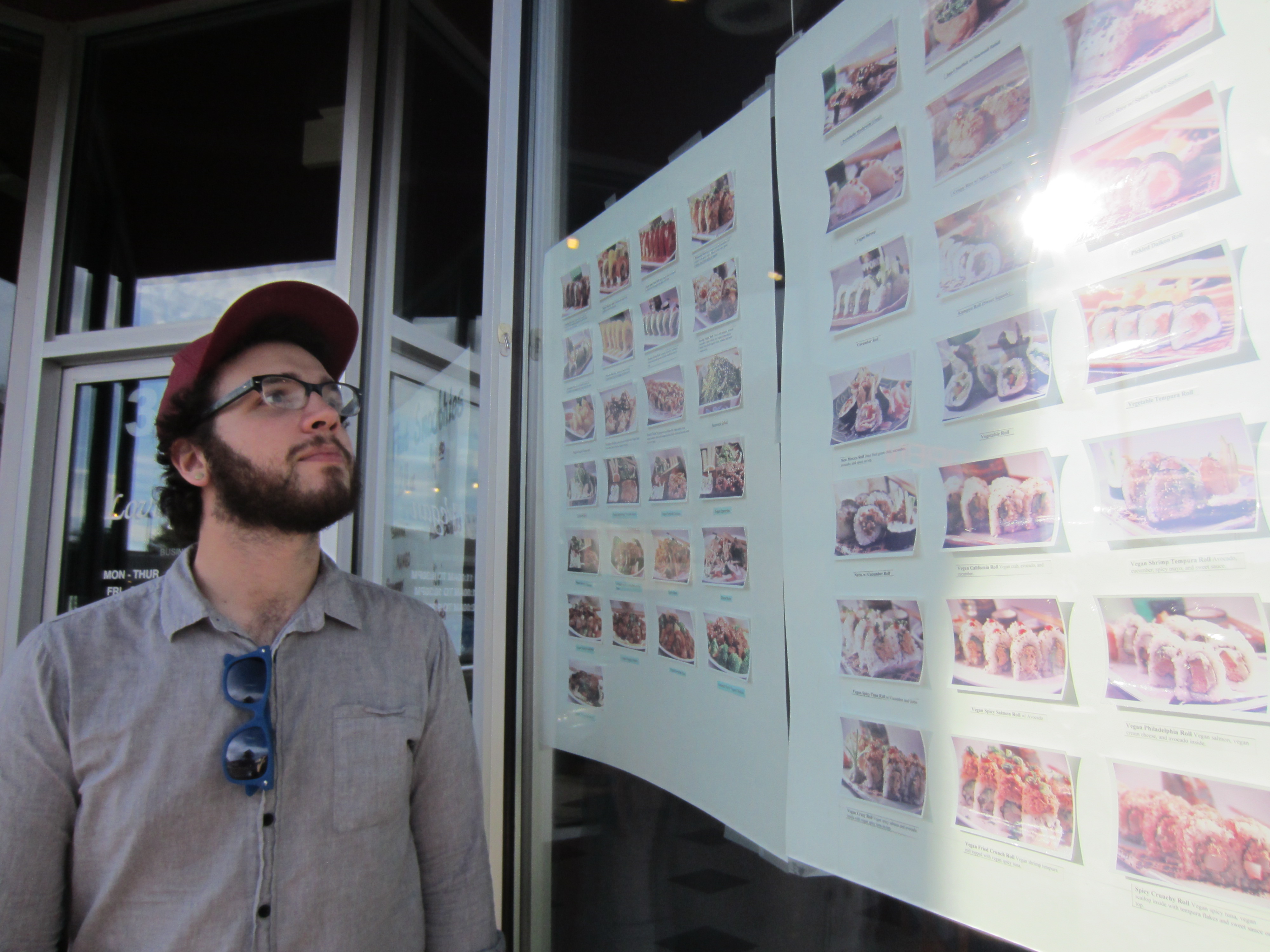 While in Albuquerque this past month, Ramon and I couldn't pass up the chance to visit the restaurant recently listed as the #1 restaurant for vegan sushi by PETA.
Loving Vegan is located in Nob Hill, a hip and touristy area of Albuquerque by UNM. They are open late and have an extensive all-vegan menu of "Asian fusion cuisine", including rice and noodle dishes, soups, sushi, smoothies, and desserts.
Limited by the sizes of our stomachs and budget, we decided to order from the sushi menu, since this is what has made the restaurant veg-famous.
We tried:
Inari, stuffed with seaweed salad
Rainbow Roll, topped with tofu and mushroom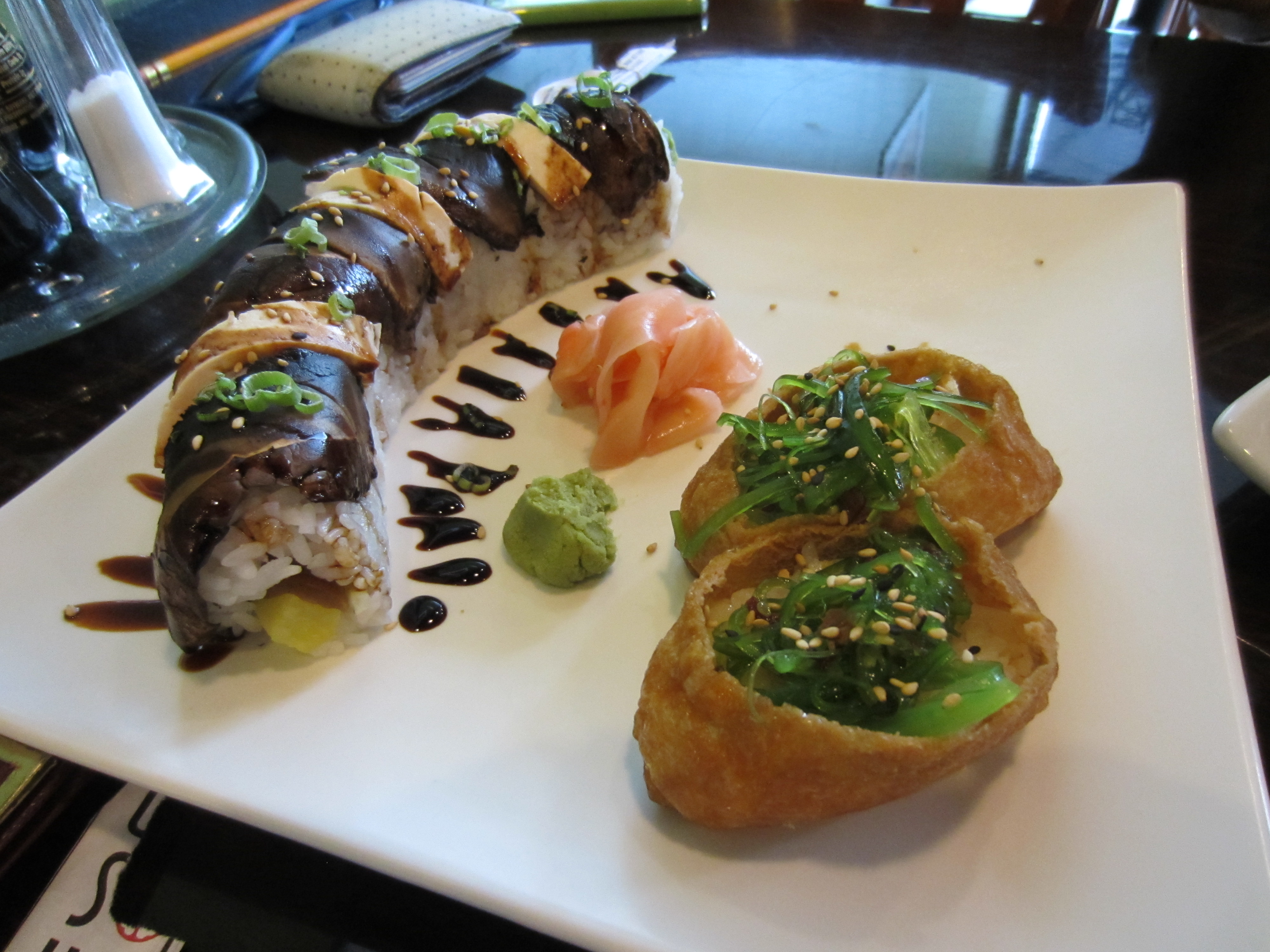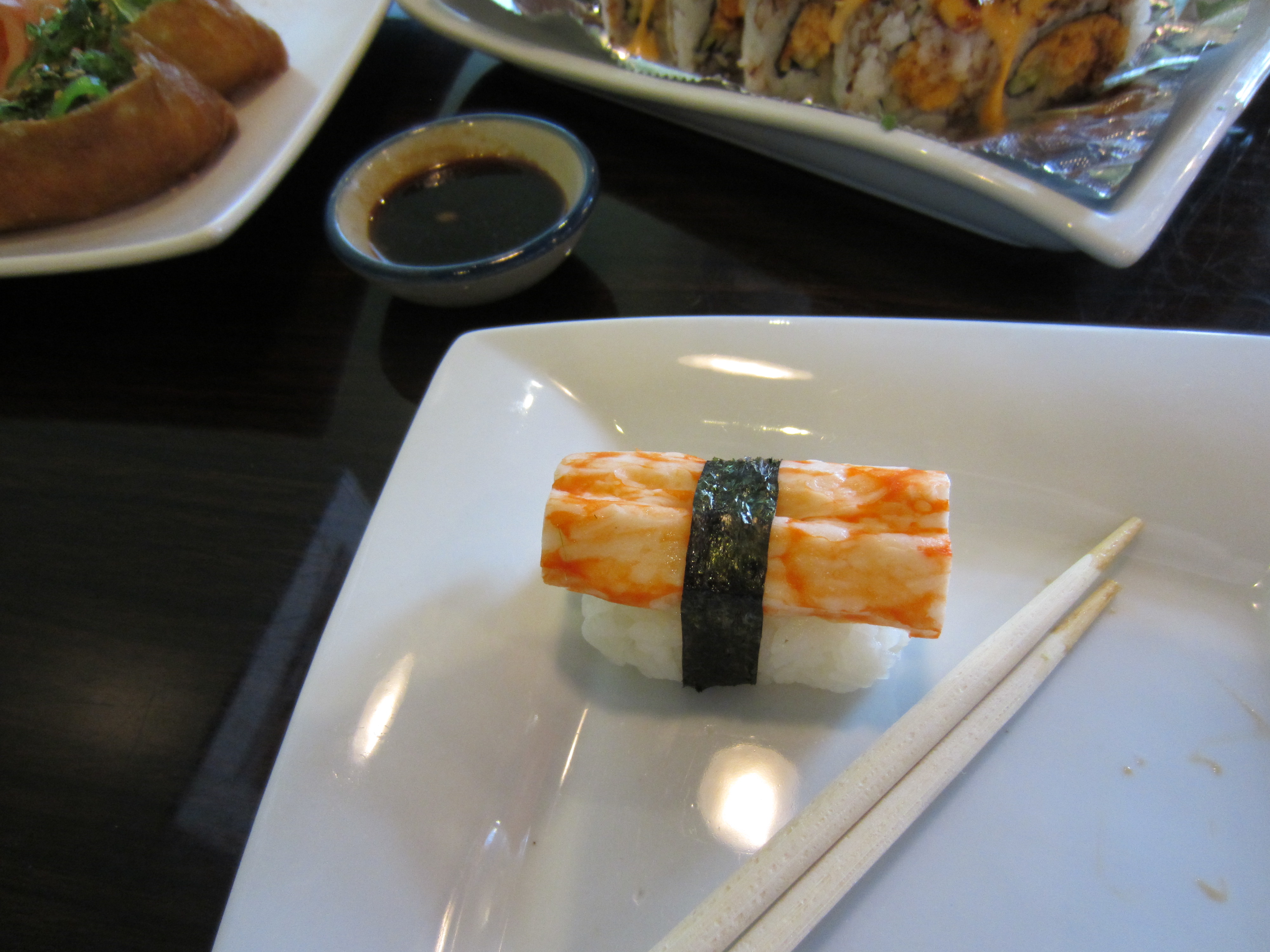 and the Dynamite Roll, filled with spicy vegan tuna and mayo, baked and topped with green onions and sweet sauce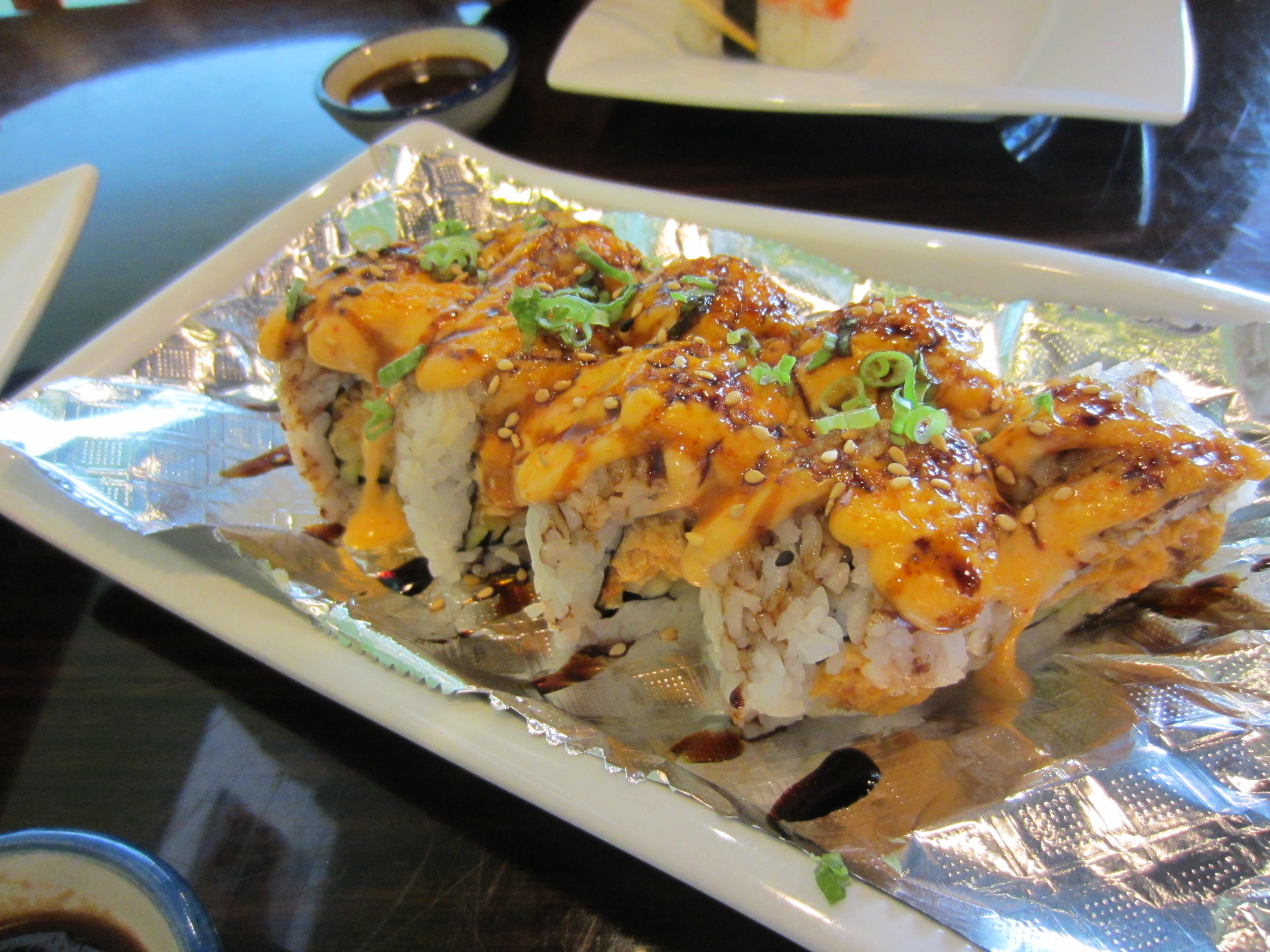 All of the sushi was beautifully presented and freshly prepared, with all of the flavors and textures of traditional sushi. Our only regret is we didn't have time to try more items from the menu! We recommend eating at Loving Vegan if you are ever visiting beautiful Albuquerque, NM.
Addendum – Sadly, Loving Vegan is now closed. Please do not visit their website!