July 21, 2018 – Semi-Homemade
Saturday, July 21, 2018
VBC Meeting #65: Semi-Homemade
Host of the Month: Slynn, Ramon, and Neva
Location: Denton, TX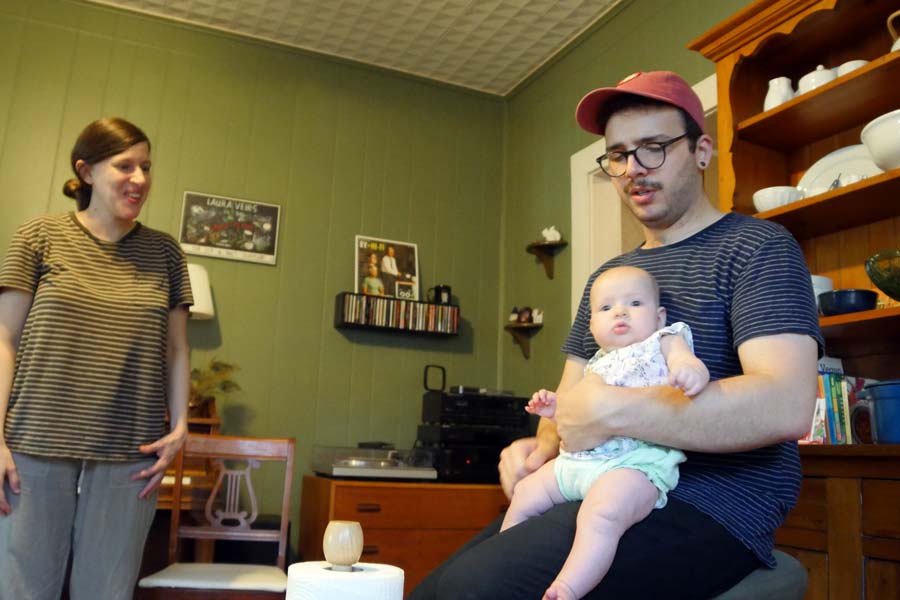 This month for Vegan Bake Club we emphasized preparing delicious vegan dishes from store-bought pre-prepared products–not that we don't use a lot of such products for our meals and meetings anyway. We sort of celebrated it this go around though.
This is what we made:
Ramon: Water Crackers, Cucumber, Vegan Brie, and Seaweed Caviar; Meatball Skewers
From Austin's Rabbit Food Grocery, Ramon brought us vegan brie and seaweed caviar that he served on a platter with cucumber slices and water crackers.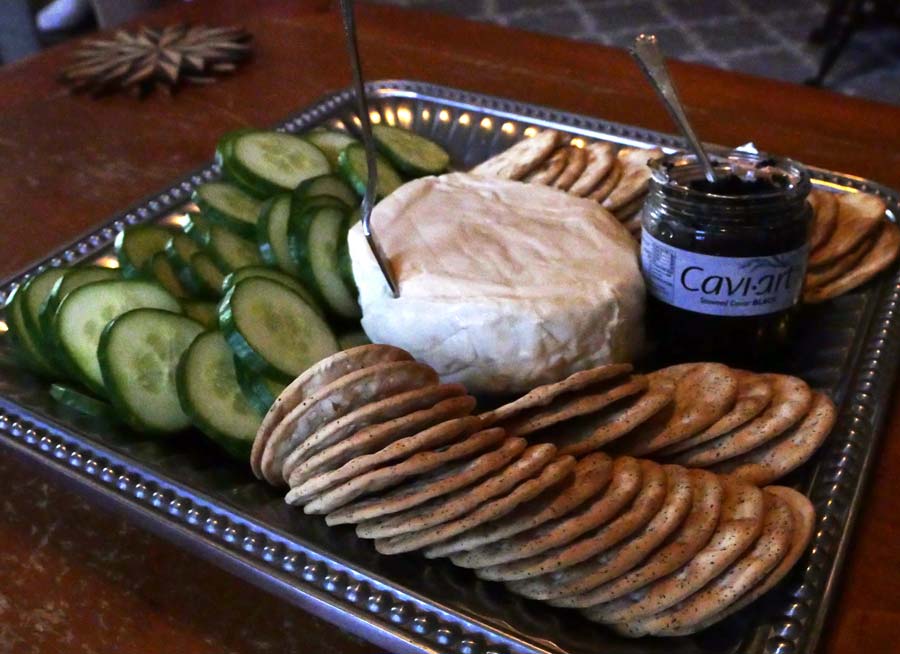 If those specialty snacks weren't enough, he made us meatballs from broken up Beyond Burger patties combined with Sweet Earth Natural Foods Tuscan Style Savory Grounds, bread crumbs, fresh parsley, oregano, garlic, onion, basil, two flax eggs, and Minimalist Baker's vegan Parmesan made with processed cashews, nutritional yeast, garlic powder, and salt. He skewered the meatballs with Follow Your Heart Mozzarella, fresh basil, and balsamic blistered tomatoes.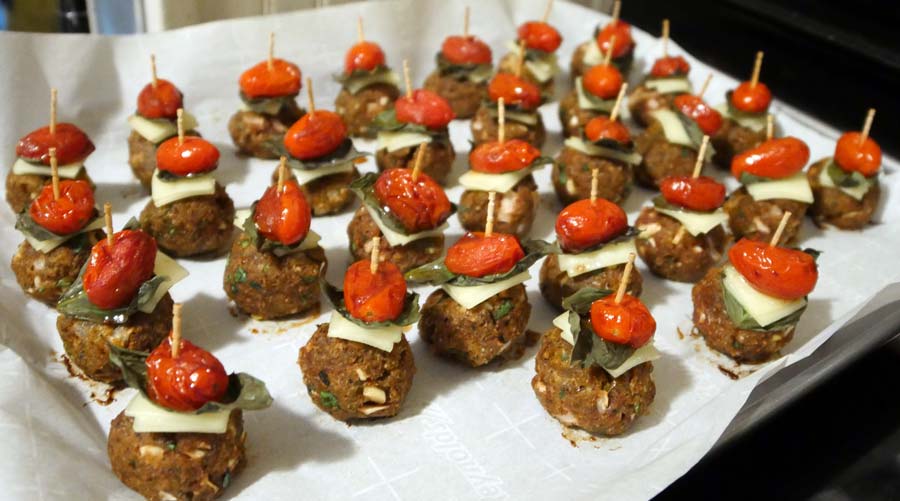 Lilly: Peach Tea; Mint Tea; Chocolate Cardamom Coco Whip with Blueberries and Bananas
Lilly brewed us some Ahmed peach tea with ginger syrup. She also prepared a mint tea with Twinings tea to which she added dried mint that she later strained out.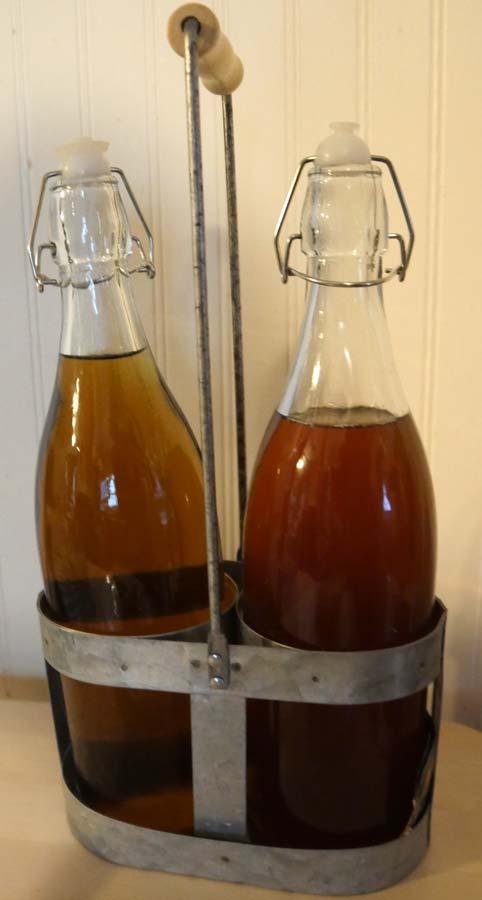 For a semi-homemade dessert, Lilly melted Enjoy Life Chocolate Chips with coconut oil, coconut milk, and cardamom. She cooled the mixture and added it to So Delicious Dairy Free CocoWhip Coconut Whipped Topping along with more ground cardamom.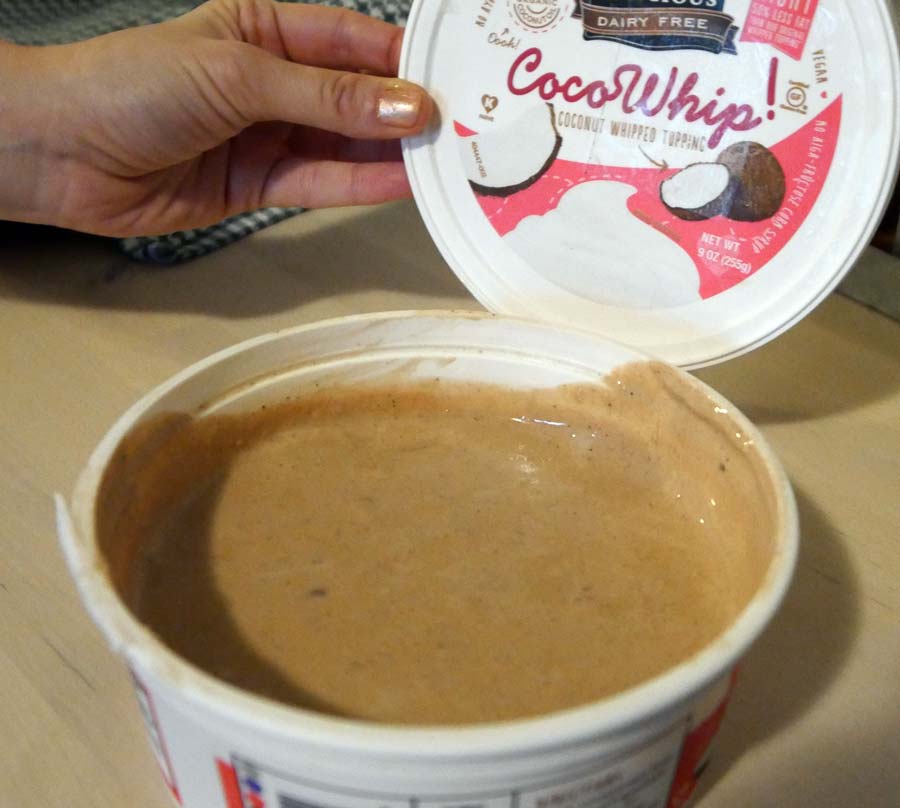 She also brought Hail Merry Meyer Lemon Cups and a Hail Merry Persian Lime tart!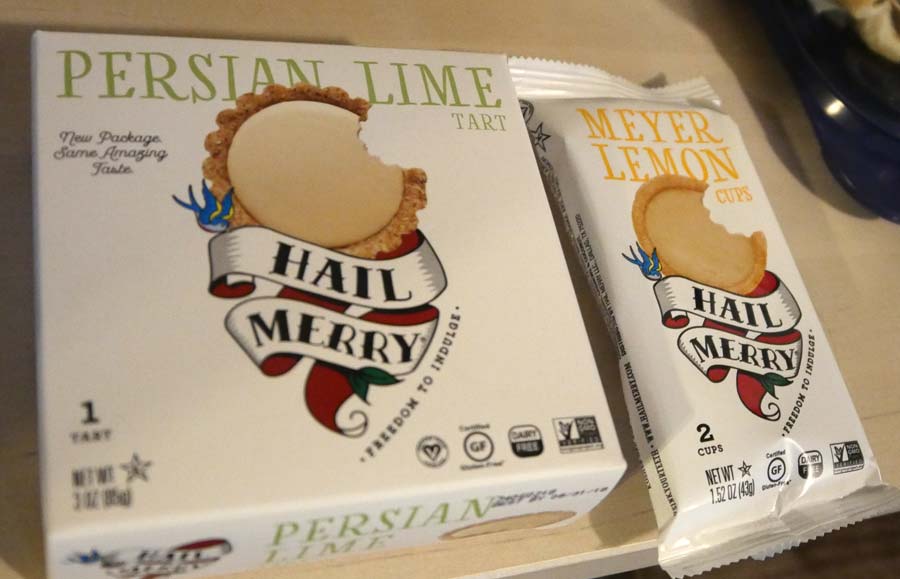 Shannon: Pigs In A Blanket
For her pigs in a blanket, Shannon used Immaculate Baking Company crescent rolls and Field Roast Apple Maple Breakfast Sausages. She added Field Roast Chao cheese to about half of them.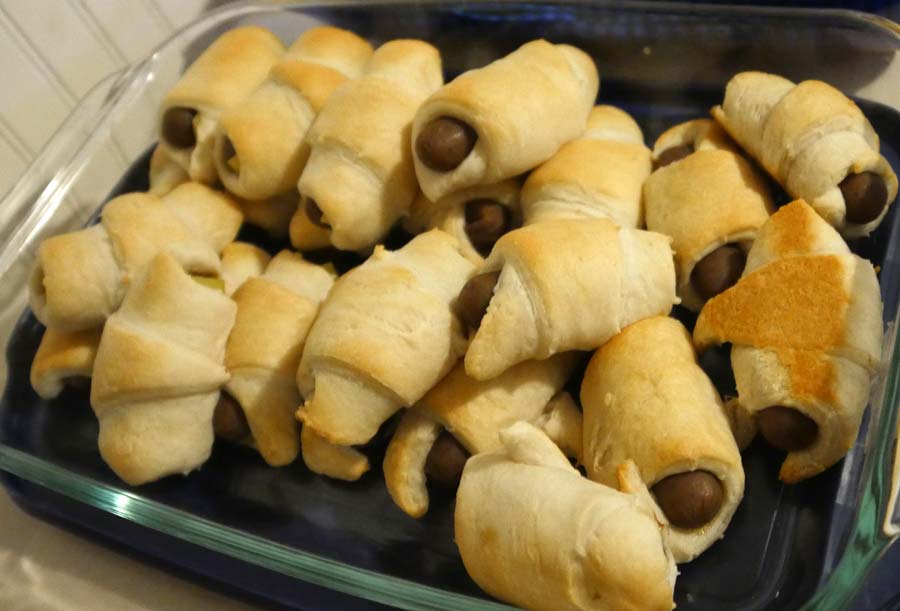 Slynn: Vanilla Fruit Parfait
Slynn built a parfait with layers of, vanilla pudding, peaches, mango, raspberries, So Delicious Dairy Free CocoWhip, and crushed 365 Vanilla Sandwich Creme Cookies.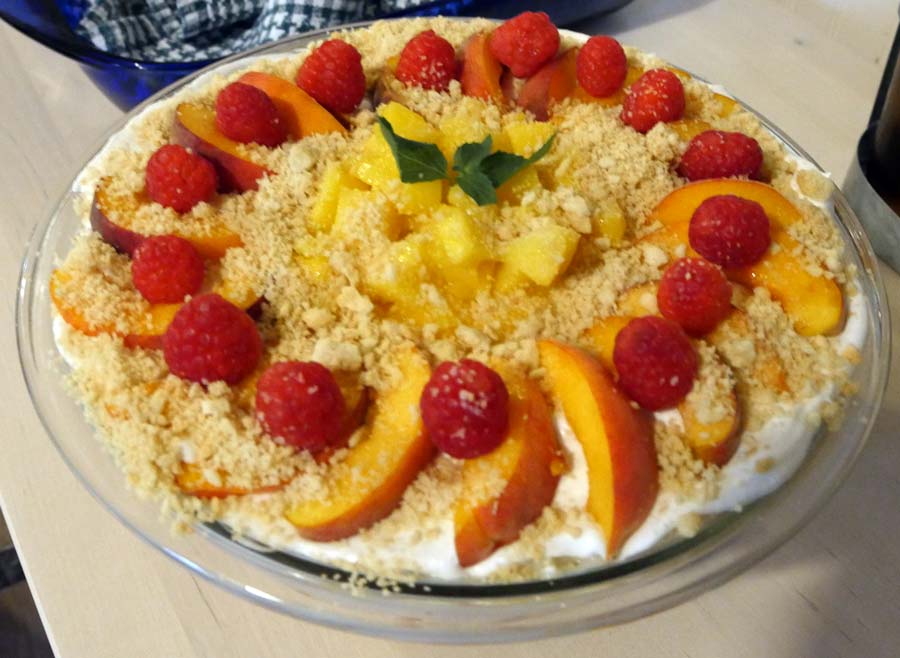 Caroline: Truly Spiked & Sparkling
Caroline brought a selection of spiked sparkling waters with flavors of Colima Lime, Grapefruit and Pomelo, Lemon and Yuzu, and Sicilian Blood Orange.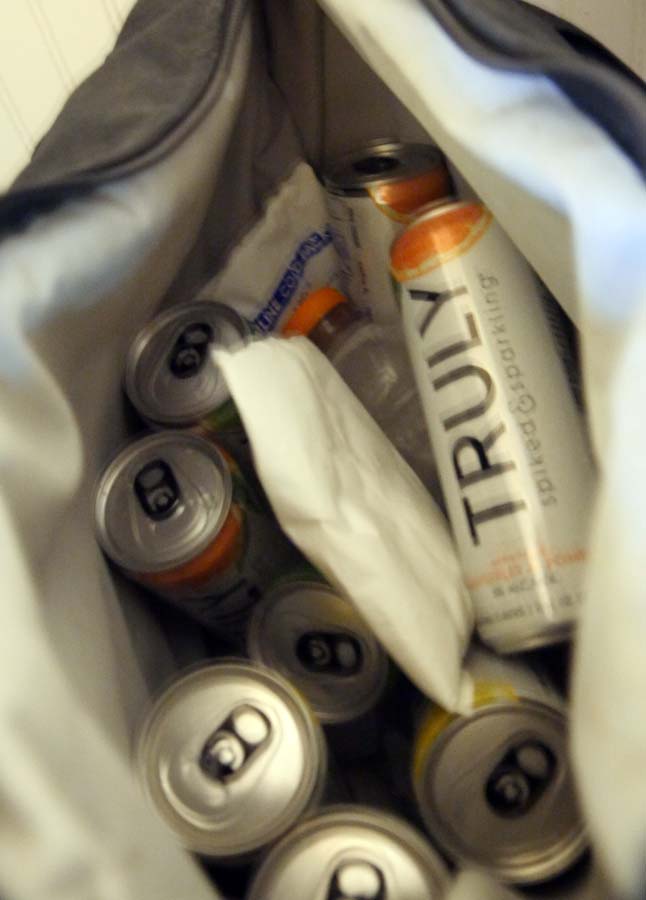 Drew: Pigs In A Blanket
Clearly a favorite vegan semi-homemade food, Drew also made vegan pigs in a blanket. He cut Field Roast Apple breakfast sausages in half, fully encasing them in Pillsbury Crescent Roll dough for baking.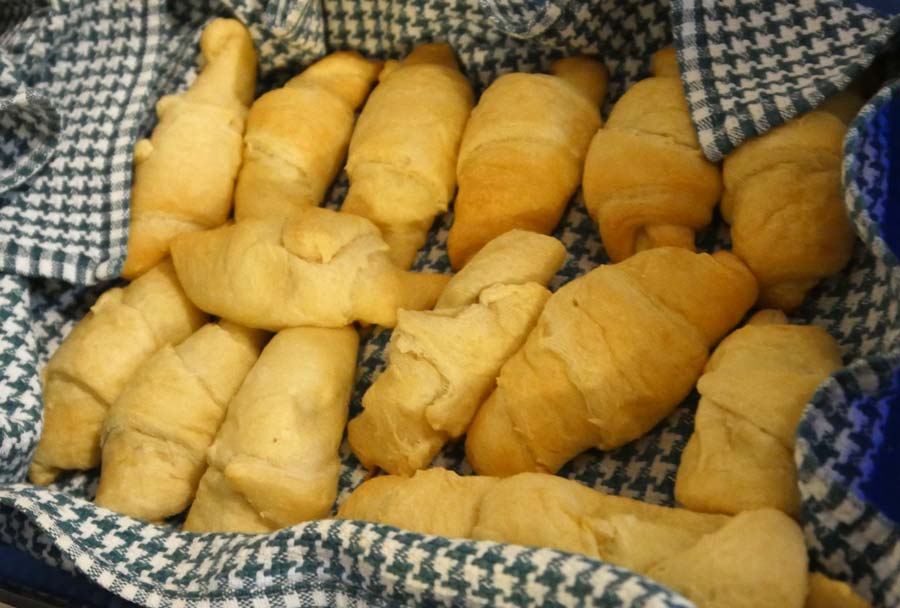 Billy: Chik'n Quesadillas
Billy made homemade tortillas, and topped them with Daiya Cheddar and Mozzarella shreds, Mrs. Renfro's Mango Habanero salsa, and chopped up Boca Chik'n patties.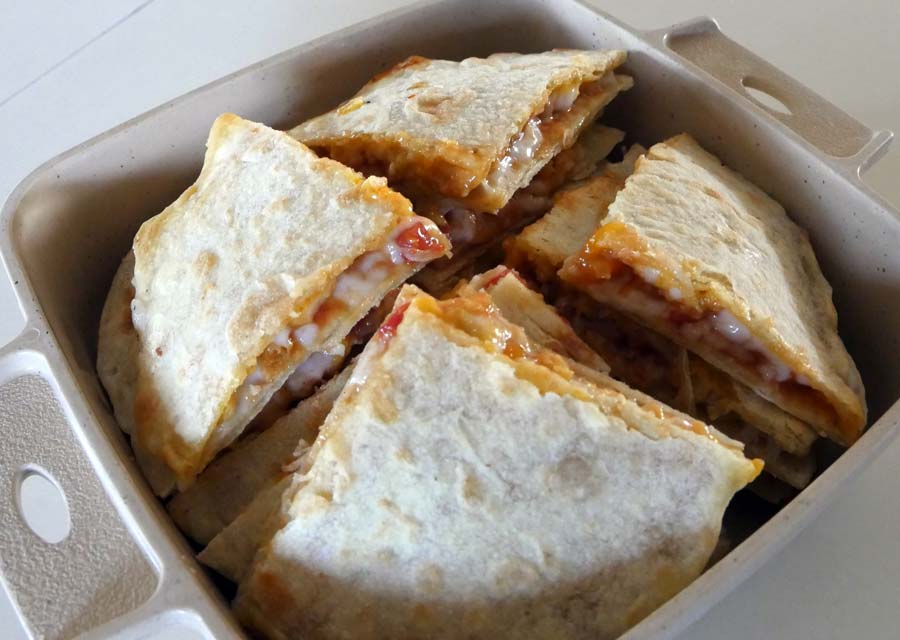 Axel: Tiny Dog!
(Not to eat)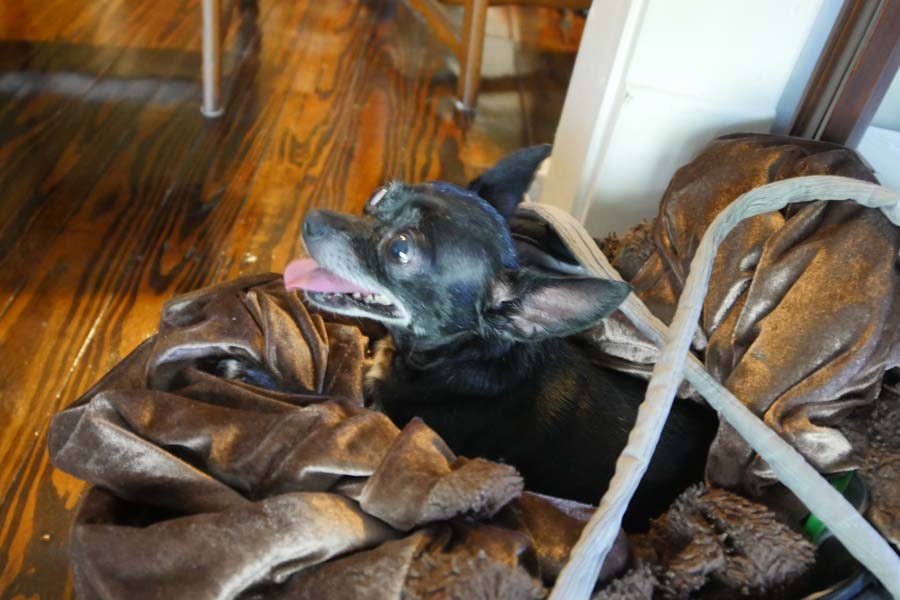 Lauren: Baklava
For the pastry of her baklava, Lauren used phyllo dough acquired from the freezer section of Kroger. She brushed every other of forty sheets of the phyllo with melted Soy Free Earth Balance, sandwiching in layers of a blend of chopped walnuts, almonds, cinnamon, and orange zest every few sheets. Over the top, she poured a syrup of sugar, water, orange juice, lemon juice, pureed dates, and more orange zest.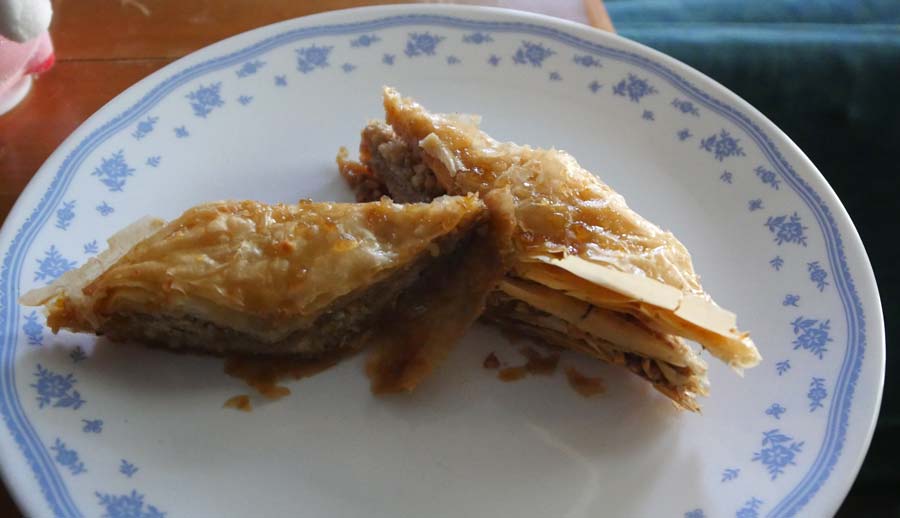 Hope and Holly: Chocolate Shakes
Hope and holly concocted their frozen drinkable treats with So Delicious Vanilla Soy Ice Cream, Silk Almond Cashew Chocolate Milk, and ice.