February 16th, 2014 – Herbs
Sunday, February 16th.
VBC Meeting #12: Herbs
Host of the Month: Lilly
Location: Denton, TX
Here is what we made, presented by Lilly: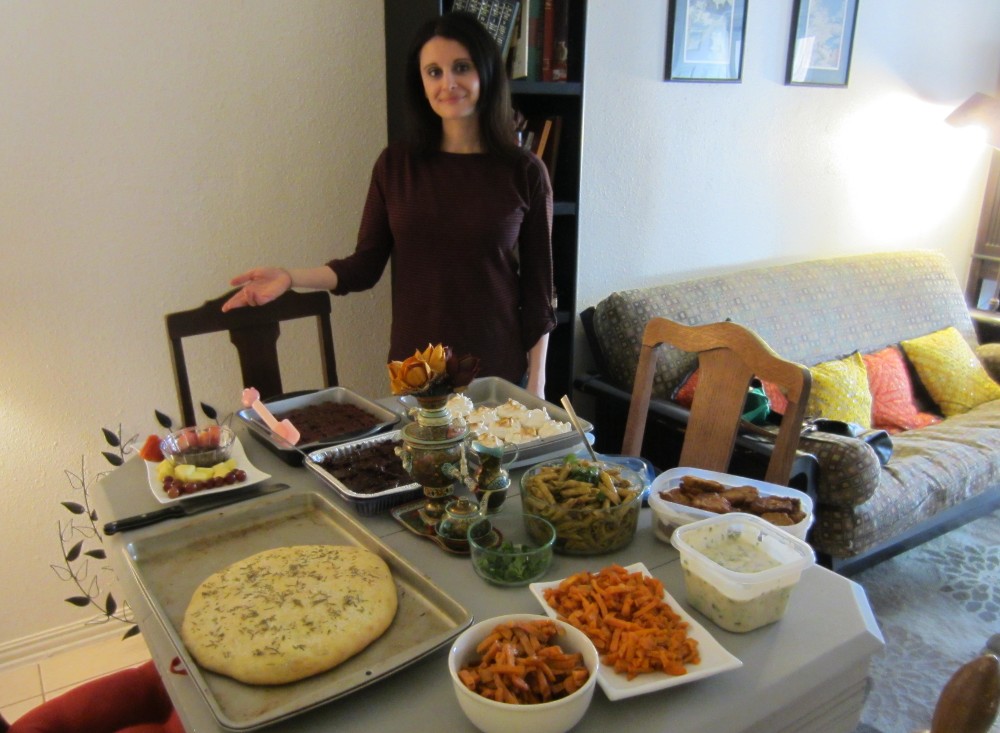 Lilly: Cardamom Brownies, Lavendar Cake, Cardamom Chocolate Dip
Lilly, as host or just because, prepared three dishes. The cardamom brownies were made with cardamom and almond oil. For the cake, she mixed up the Wholesome Chow Organic Gluten Free Chocolate Lavender Cake Mix with almond oil for the fat. She frosted it with melted Enjoy Life Chocolate Chips and unsweetened almond milk. The third dish was the leftover frosting with cardamom added, served as a dip with fresh fruit.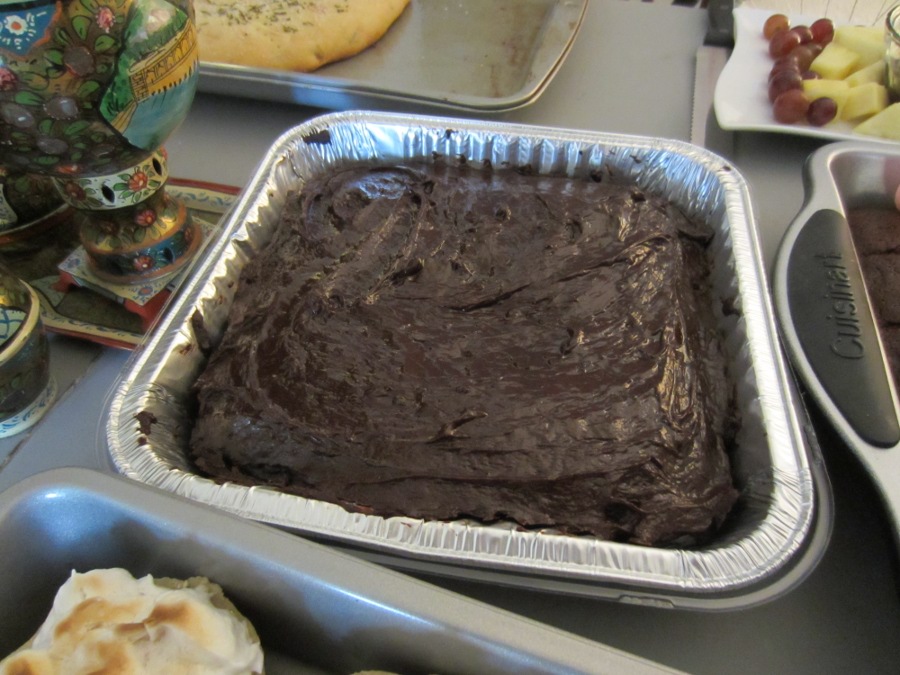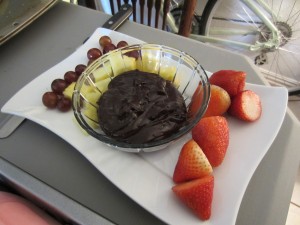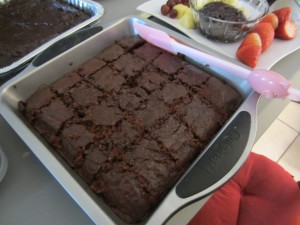 Brenda: Baked Sweet Potato Fries
Brenda made a sweet version with brown sugar and a savory version with garam masala and cumin. She coated them with corn starch and olive oil prior to baking, but they did not turn out particularly crispy.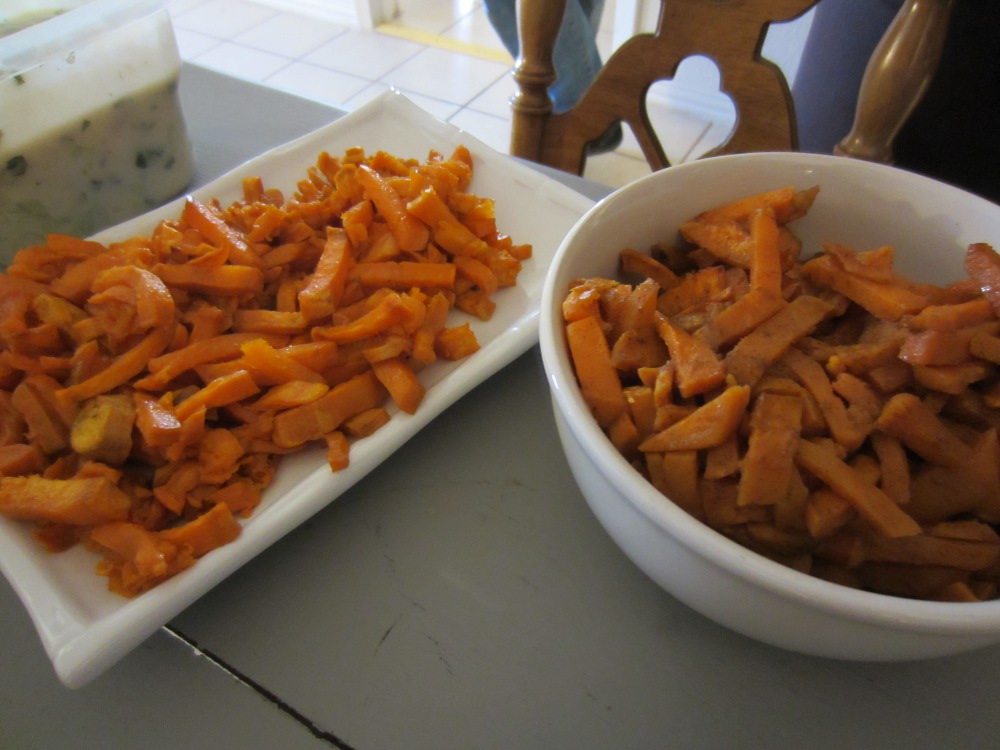 Slynn: Rosemary Focaccia
Slynn used the Veganomicon recipe for this bread. It was topped with coarse salt, rosemary, and olive oil.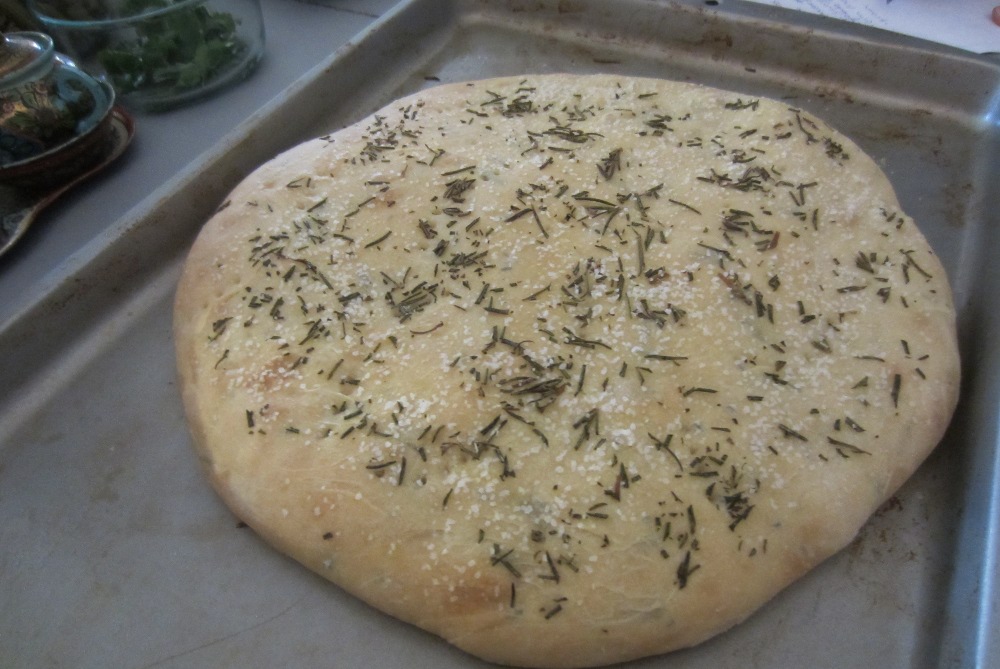 Billy: Falafel with Raita
Billy tried to make his own yogurt for the raita base, but it didn't quite turn out how he wanted. Instead he used a blend of coconut and almond yogurts.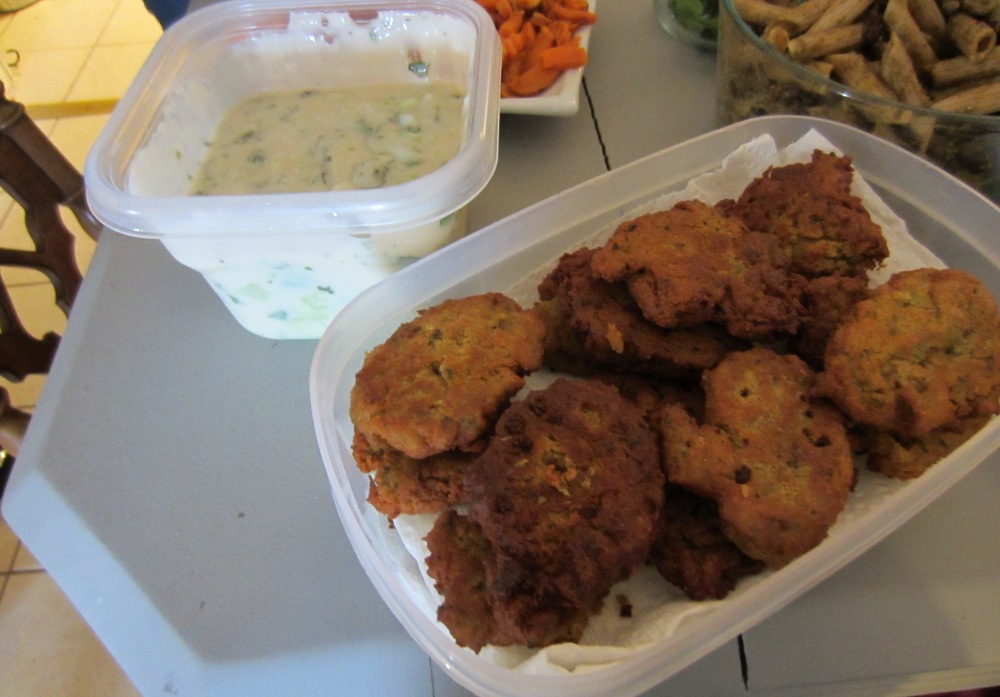 John: Black Bean Chipotle Pesto Pasta
This pesto smothered pasta contained chipotle peppers and pistachio.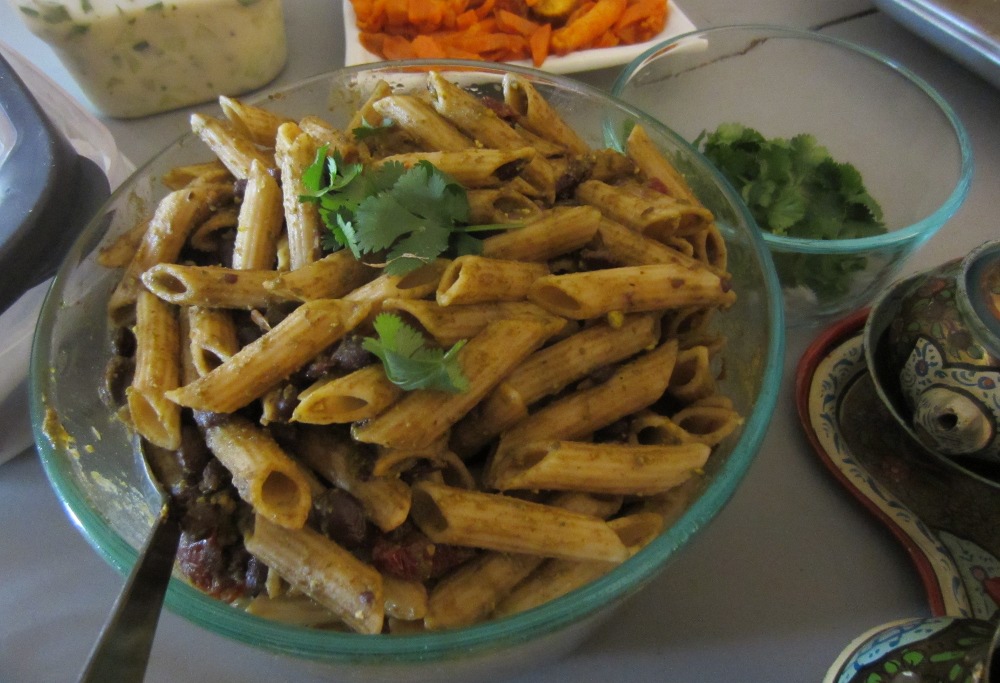 Lauren: Lemongrass Meringue Pie
Containing a very sweet lemon filling that was steeped with lemongrass, this pie was topped with an Ener-G Egg Replacer meringue (beat together cold water, egg replacer, and sugar).