CUPCAKES!!!
Y'all. I love cupcakes! They'll never go out of style for me. A few months back I made some simple vanilla cakes and several different kinds of icing/topping. Take a look!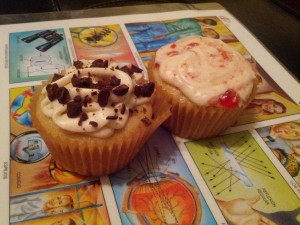 I guess I just thought it would be an interesting way to think about how toppings can really transform a baked good, especially a cupcake.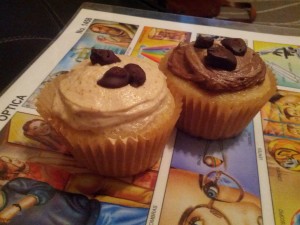 I also wanted to play a lot with chocolate vs. vanilla. I've never understood how vanilla has come to mean "plain" or "generic"…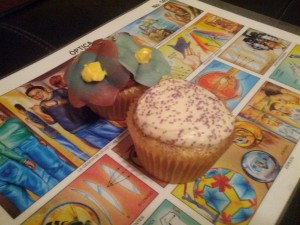 Of course, I also wanted to think about presentation. How much of what we enjoy about food is the way it looks? I love trying to make my baked things pretty, but I have a looong way to go!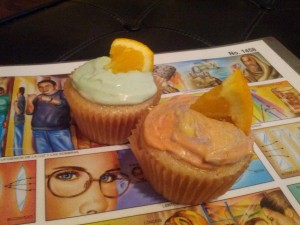 I'm really a lover of citrus or mint sneaking into a baked good. It's somewhat unexpected, but still classic.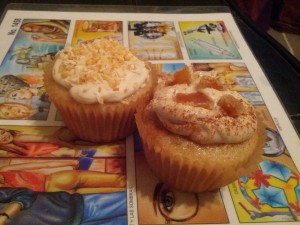 It wasn't until I was a vegan that I really started being open-minded and experimental with flavors. Seriously, Asia has A LOT figured out, namely that coconut and cinnamon belong in almost everything.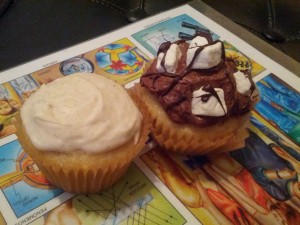 In the end, sometimes you can't go wrong with what you loved as a kid. Whether simple or dramatic, a tasty cupcake is a tasty cupcake.
So, I think I learned a lot from my little experiment. Plus, it was fun and rewarding. What's your favorite kind of cupcake? If you had a blank canvas, what kind of cupcake story (to borrow a very Korean turn of phrase) would you paint?