I am posting this vodka recipe on behalf of Alesha, who made it for the January 2014 Vegan Bake Club meeting. Hopefully I have her method down right.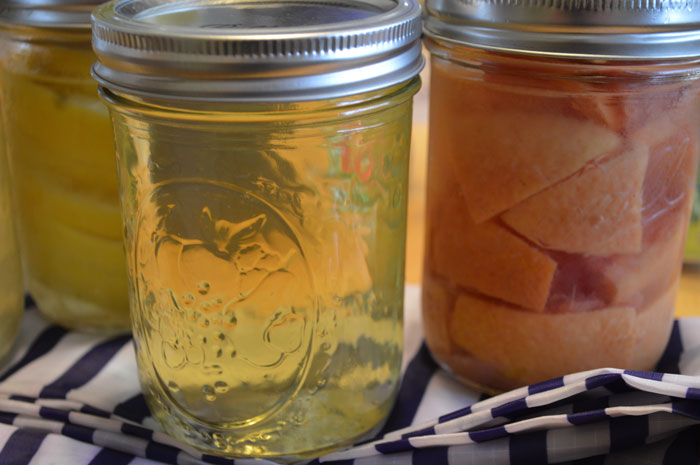 Ingredients:
Lemon
Grapefruit
Vodka
Lime simple syrup
Fizzy water (such as Topo Chico or Lime LaCroix)
Slice lemon and place slices in a mason jar.
Slice grapefruit and place pieces into a separate mason jar.
Pour vodka over fruit to fill each jar.
Place jars in a dark cool place such as a cupboard.
Shake jars every now and then.
Alesha did this for six days.
Now that the vodka is fruity, pour the contents of each jar through a coffee filter to remove pulp.
Serve with lime simple syrup and fizzy water.