December 17, 2022 – Cuban
Saturday, December 17, 2022
VBC Meeting #118: Cuban Cuisine
Host of the Month: Lauren and Billy
Location: Ponder, Texas
For December, we explored Cuban-themed foods, though some of us opted for non-Cuban things in the end. We are flexible like this.
This is what we made: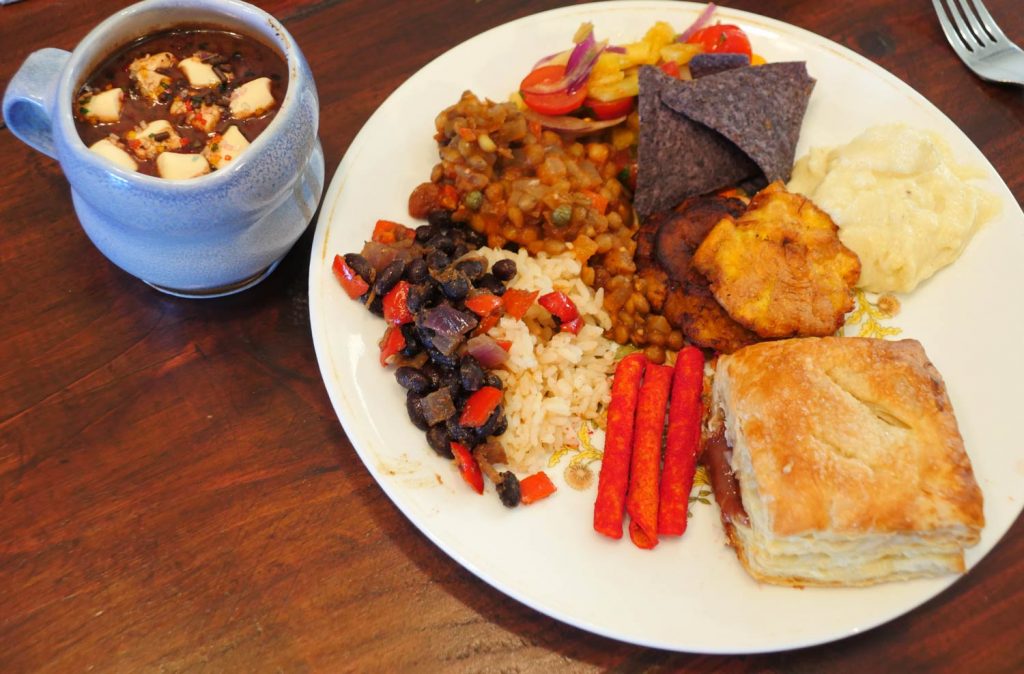 Jerrell: Salsa
Jerrell was in the area for graduation from UNT's College of Information along with his family, Natalie and Nathan. He put together a deliciously fresh salsa for us with cherry tomatoes, pineapple, onion, cilantro, chili powder, and salt. We ate it with blue corn chips.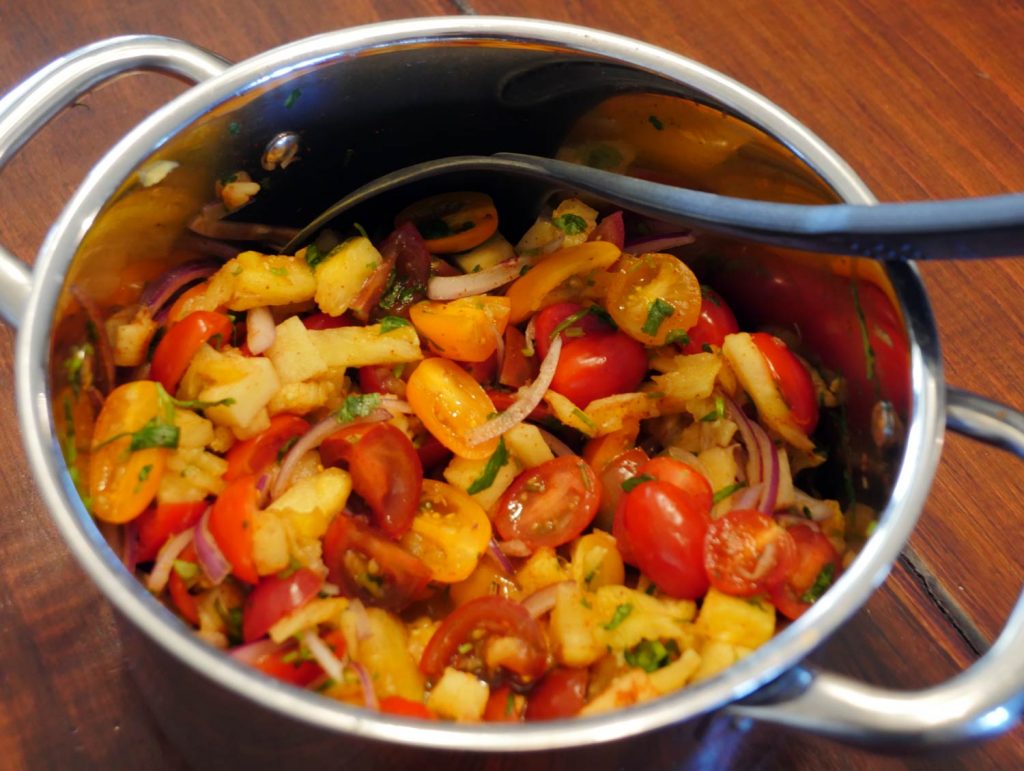 Drew: Takis Fuego
Drew had a party to attend in the evening and errands to run, so he brought us Takis Fuego!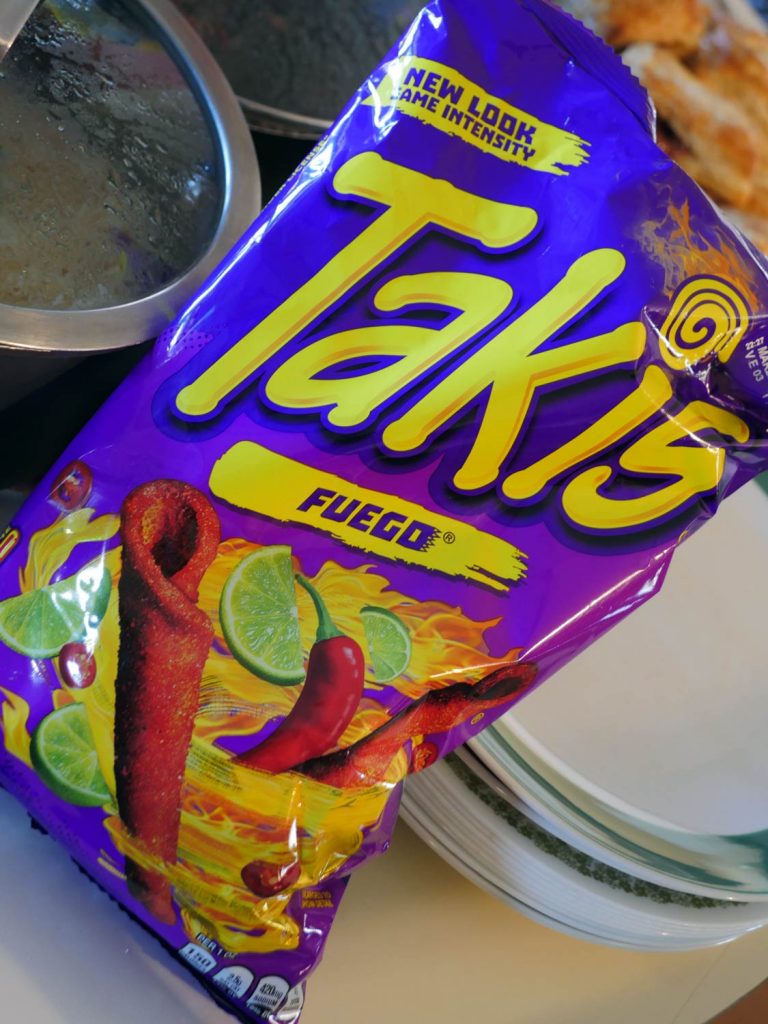 Minji: Vegan Harina de Coco (Sweet Coconut Pudding)
Minji attended VBC after an unexpected work trip, so she opted for an easy to put together coconut pudding. She made the Harina de Coco with full-fat coconut milk, fine corn meal, sugar, and cinnamon sticks. She added coconut extract for extra coconut flavor.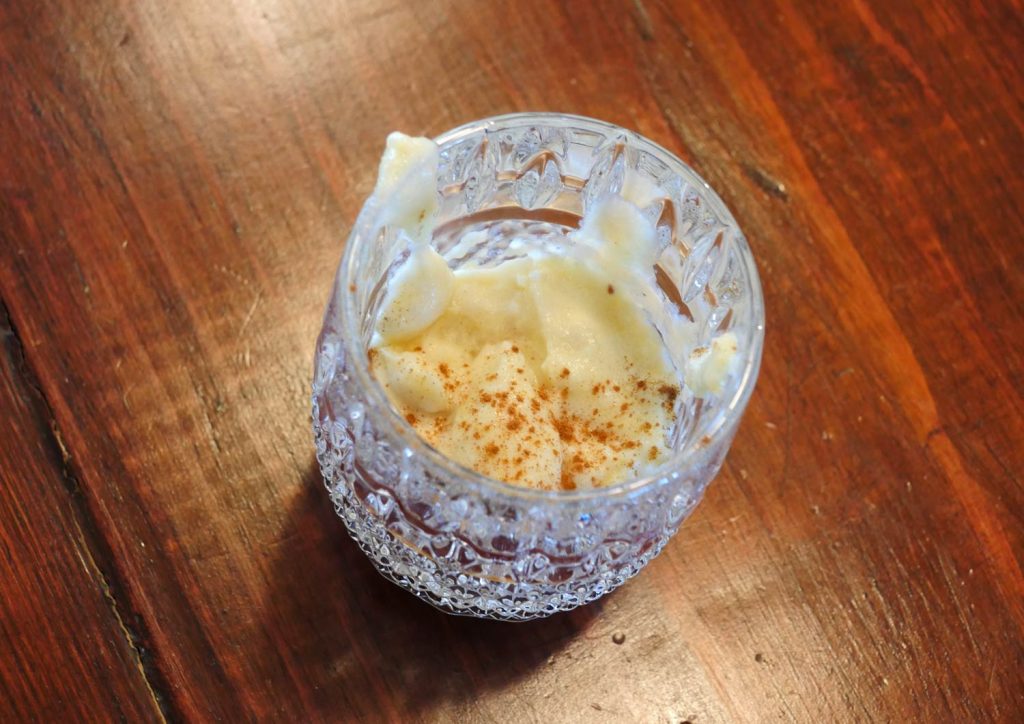 Kori: Vegan Picadillo
Kori made vegan picadillo based on the Minimalist Baker recipe, but due to her dislike of certain ingredients, she left out the mushrooms and used capers instead of olives. She steamed lentils while sautéeing white and sweet onions and red bell pepper. She combined the cooked vegetables and lentils, a can of tomato sauce, oregano, salt, pepper, minced garlic, raisins, cumin, and a little water then simmered the mixture with the lid on, stirring now and then. Since she didn't have coconut aminos, she used Bragg's Liquid Aminos.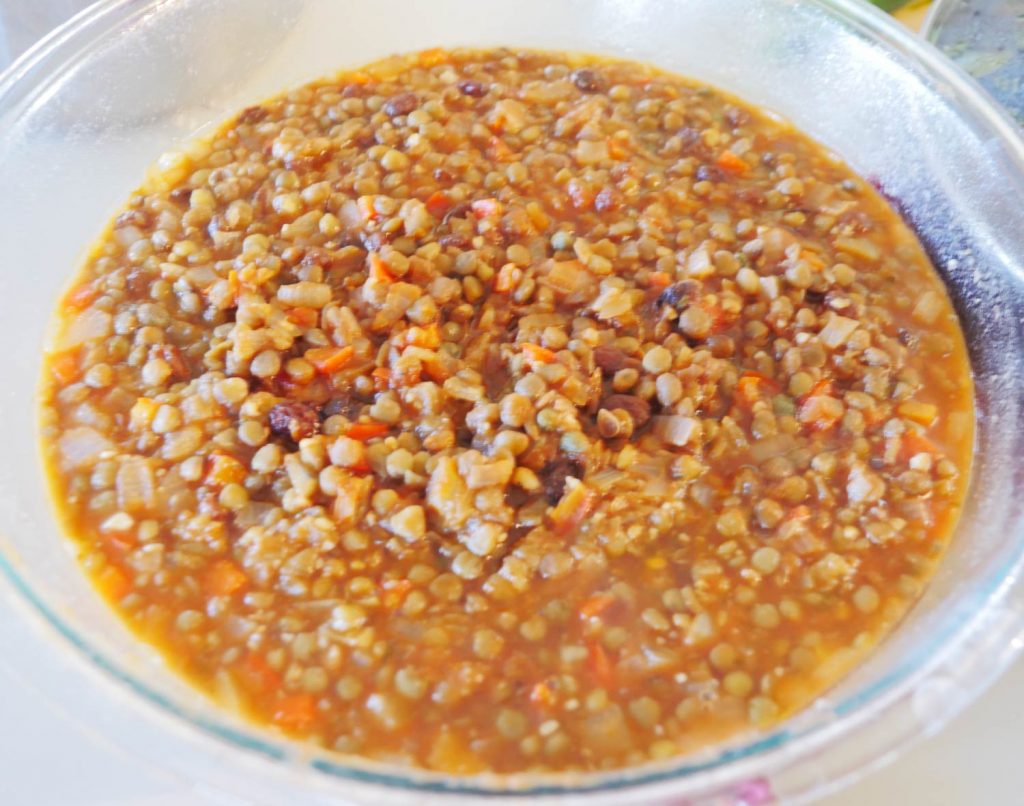 Lauren: Pastelitos de Guayaba; Hot Chocolate
Lauren made Pastelitos de Guayaba the easy way using Pepperidge Farm Puff Pastry, Goya Guava Paste, and Tofutti Better Than Cream Cheese. She blended the vegan cream cheese with powdered sugar, lemon juice, vanilla, and cinnamon. To assemble, she thawed four sheets of puff pastry (two packages) in the microwave according to the instructions then placed nine globs of the vegan cream cheese mixture on two of the sheets. She sliced the bar of guava paste into 36 pieces (18 slices down the bar, then in half across all slices) and placed two pieces on each glob of vegan cream cheese mixture. She placed each of the remaining two sheets of puff pastry over each of the first pieces, then sliced each set into nine pieces. She brushed the tops with vegan milk, sprinkled them with coarse sugar, and scored the tops before baking at 400°F for about 25 minutes.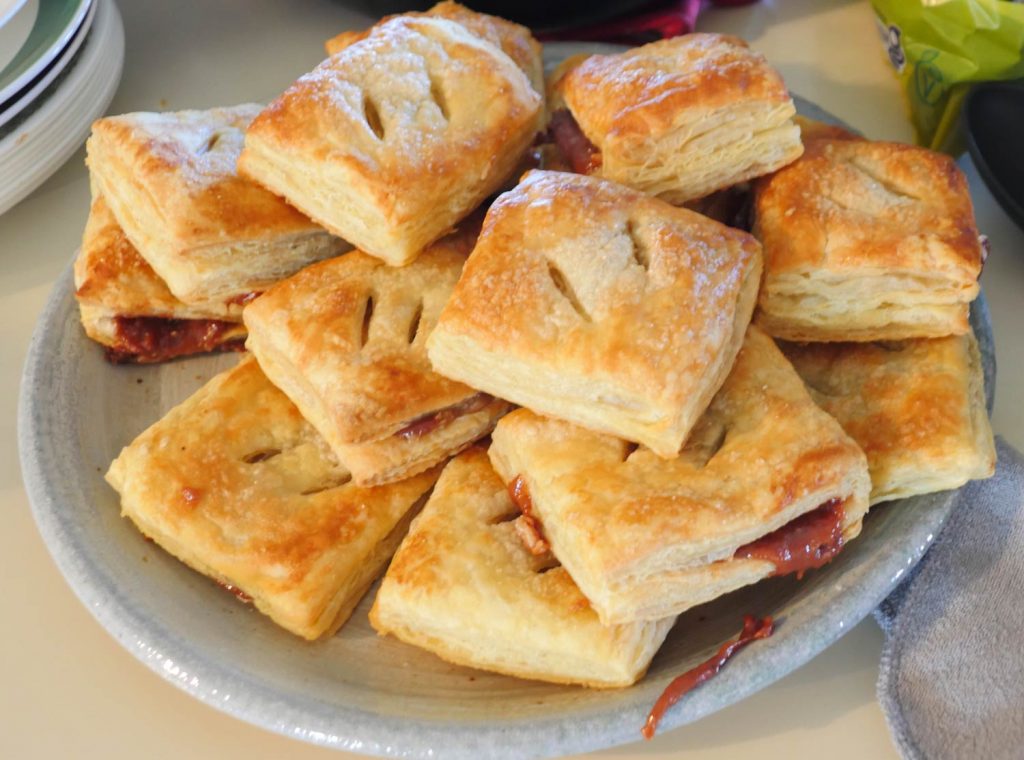 For the hot chocolate, Lauren heated Chocolate Almond milk, vegan chocolate chips, and chopped dark chocolate in a slow cooker, offering vegan marshmallows, coconut whipped cream, and sprinkles as toppings.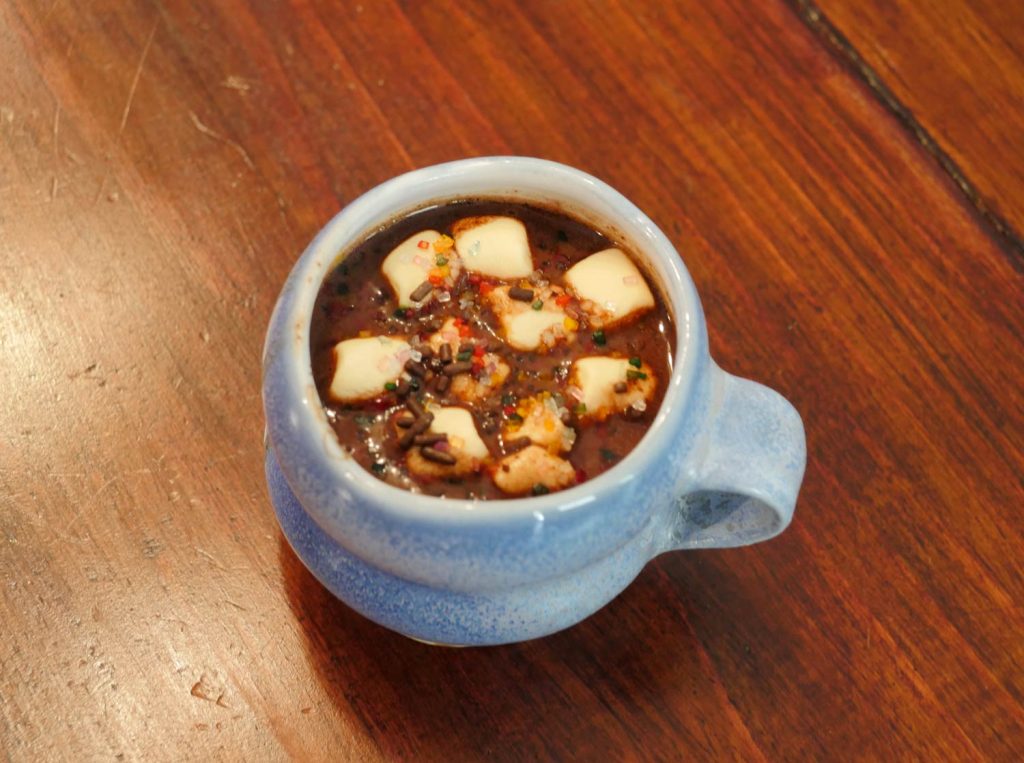 Billy: Tostones
Billy decided to make tostones for his Cuban cuisine offering by double frying some plantains. He cut several plantains into approximately one inch sized chunks then deep fried them in canola oil. After taking them out, he smashed each between sheets of parchment paper with a cast iron pan. The smashed plantain discs were then fried a second time and lightly salted.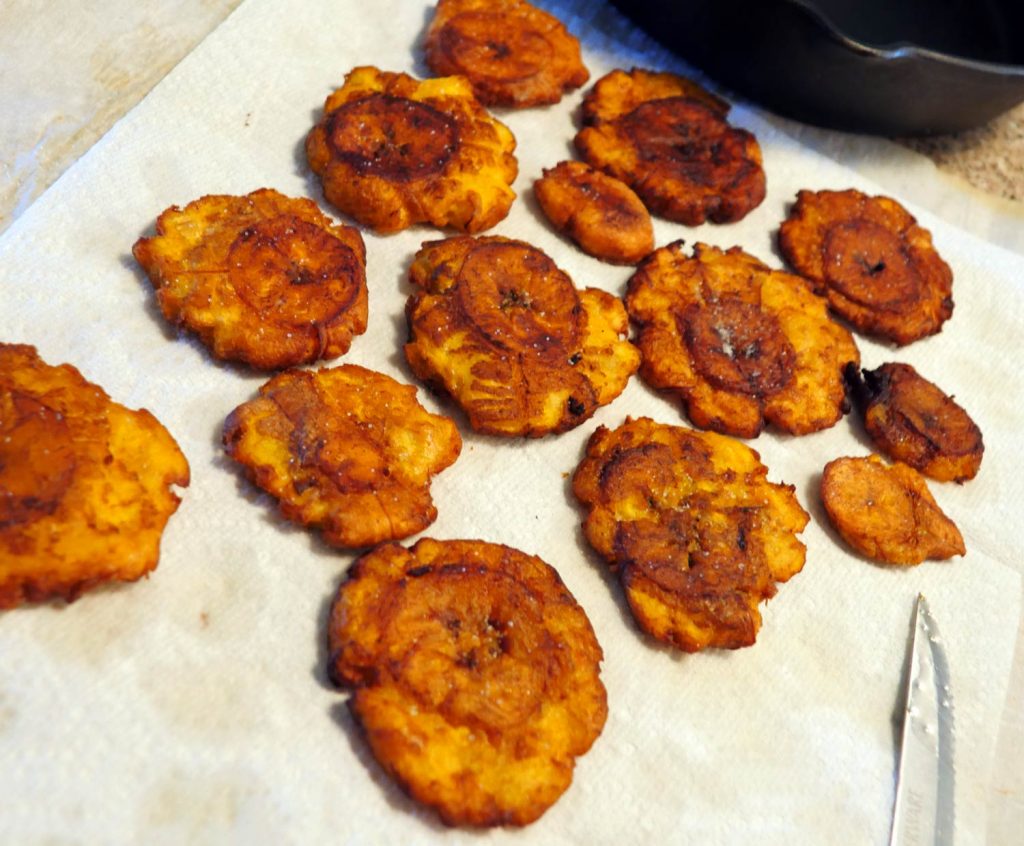 Lauren and Billy also made black beans and rice, as it commonly comes up as a Cuban offering, and it seemed like we were going to need some extra food fast! To the best of our memory, the black beans included diced bell pepper and onion, chili powder, garlic powder, smoked paprika, cumin, and salt.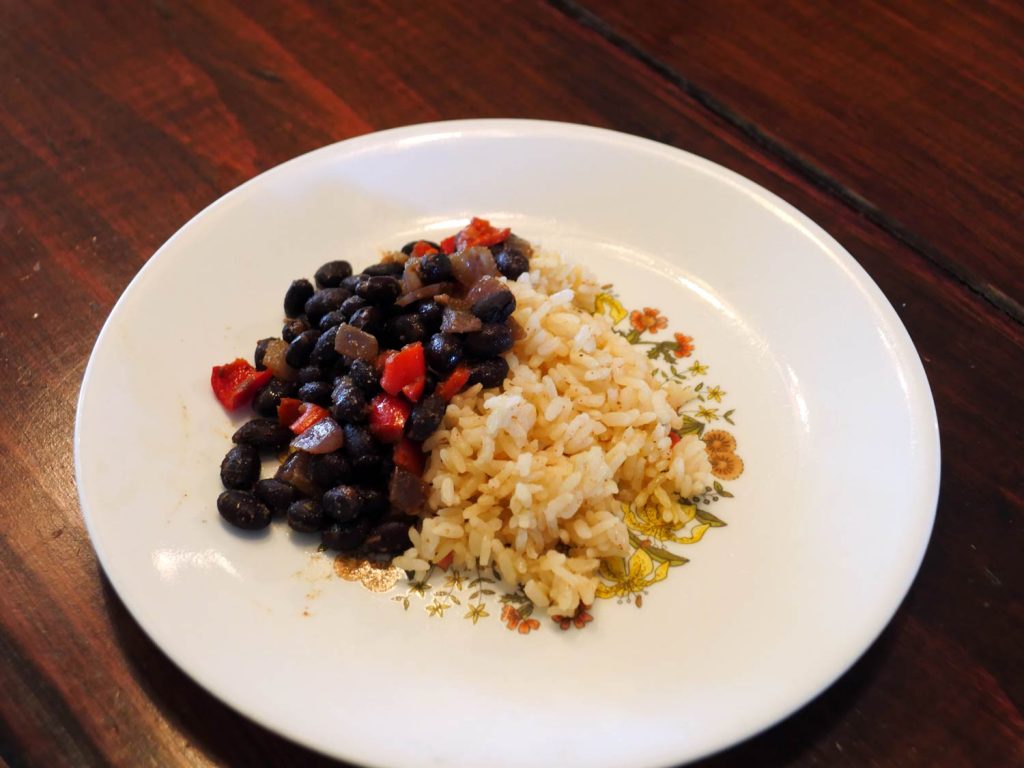 While Slynn, Ramon, and Neva couldn't make it to VBC in person, they made their vegan Cuban-inspired food at home and joined virtually. Here is what they had to report:
Slynn: Mojitos
In the words of Slynn: I had originally planned to make a mojito cake, but didn't want to make it just for us alone, so I made mojitos instead with lime juice, rum, and simple syrup. Some were made without rum for the young and/or sick members of our household, which I guess is just limeade. I tried to make it festive by adding frozen cranberries and lime zest.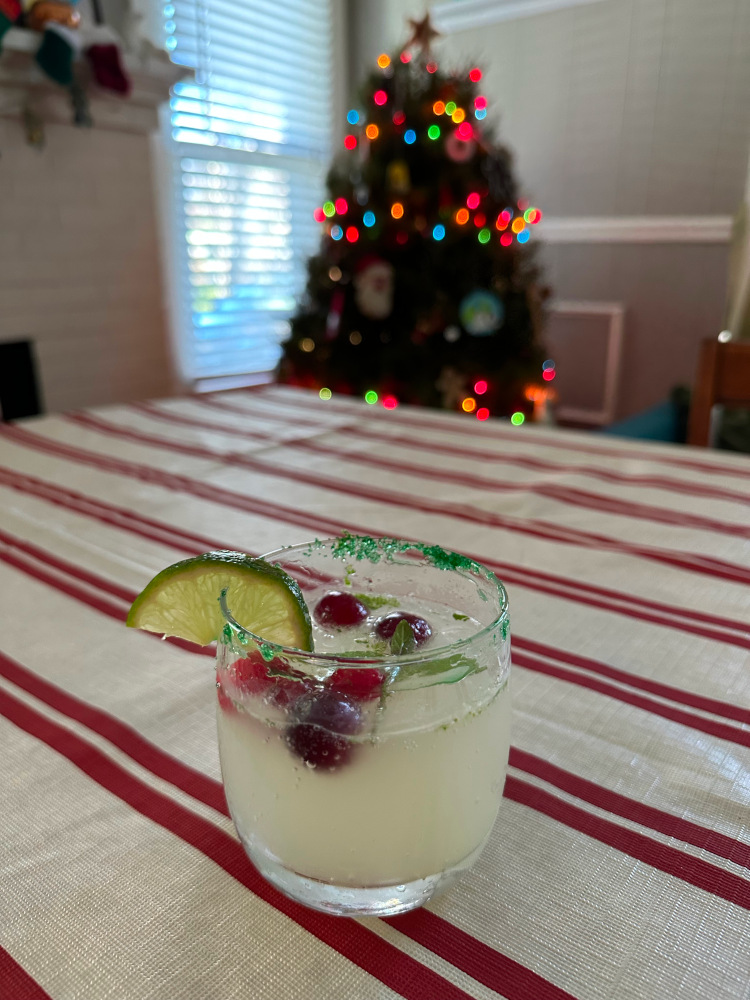 Ramon: Cubano Sliders
Ramon made Cuban black bean burgers dressed like Cubanos and the Cubano torta from La Mexicana. From Ramon: The burger recipe was adapted from the "Easy Bean Burger" recipe from Veggie Burgers Every Which Way by Lukas Volger, a go to for our household. I spiced the burgers like I make Cuban black beans, a recipe my sisters taught me years ago that I have no idea if it is actually Cuban in origin, but it's also the first thing I ever cooked for Slynn. I cooked it like one big burger and then cut it up to make sliders, topped with a hot dog (ala the La Mexicana torta a friend of mine loves) in reference to the second kind of "meat" on a Cubano and dressed with yellow mustard and pickles like a traditional Cubano. I kept thinking of those old Xzibit/Pimp My Ride memes when I made this "yo dawg I heard you're Cuban so I made you a Cubano out of Cuban bean burgers dressed like a Cubano to eat at your Cuban potluck…" etc, does anyone know what I'm talking about?