Sunday, August 9, 2015
VBC Meeting #30: Fusion
Host of the Month: Billy and Lauren
Location: Ponder, TX
This is what we made: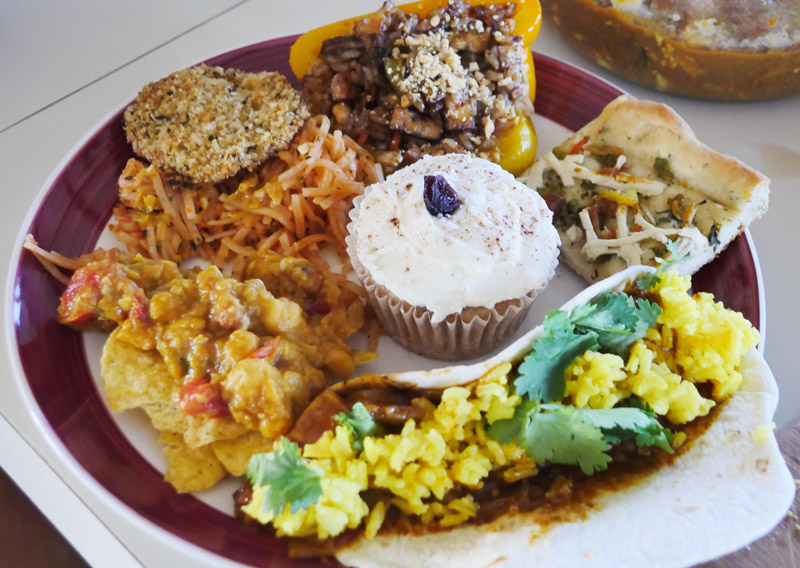 Billy: Fiesta Chana Masala
Billy put a Tex-Mex spin on his chana masala by adding pinto beans, salsa, jalapeño, and cumin to the standard chickpeas and Indian spices. He also threw in some of his home grown tomato and served it with tortilla chips.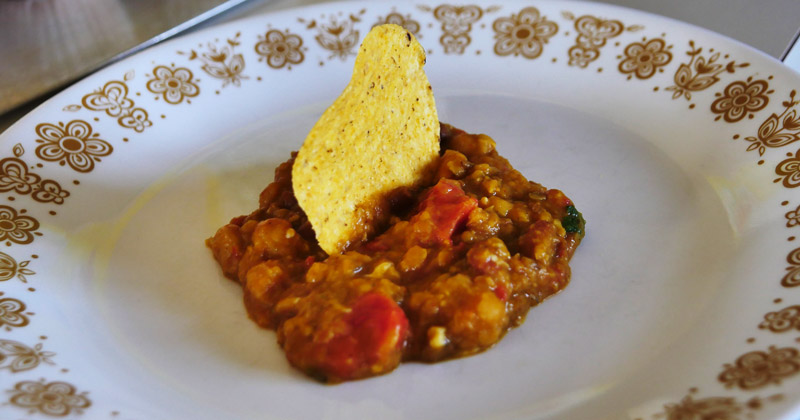 John: Tofu Masala Burrito
Working from chicken tikka masala and tofu masala recipes for direction, John's dish looked like anime curry!! He put cinnamon, cloves, nutmeg, pepper, cardamom, cumin, coriander, ginger, garlic, and onion into the tofu masala he produced. He served this with saffron rice made from a package and some chopped cilantro.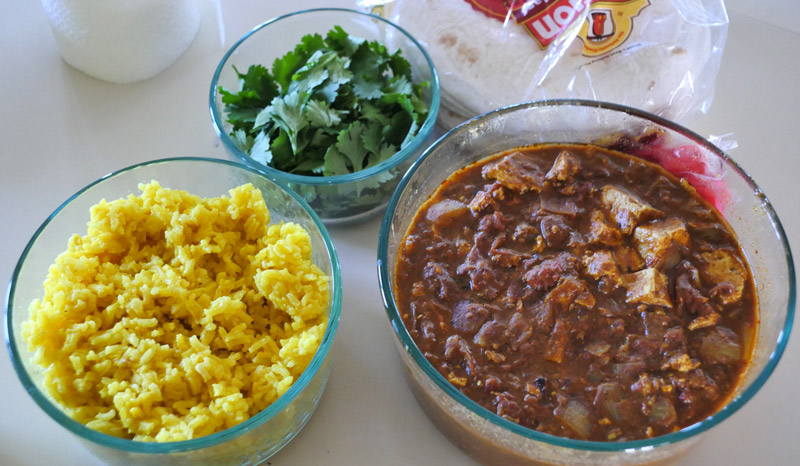 We put it all together into flour tortillas to enjoy his tofu masala burrito.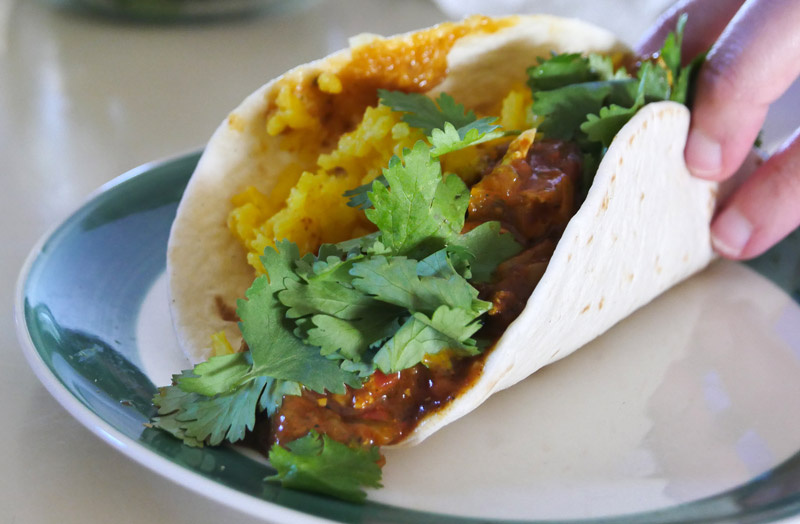 Slynn: Kimchi Pizza
Some of us used to go somewhat regularly to a vegan buffet featuring a sort of Asian fusion selection. On one visit we joked about kimchi pizza, and not long after, our waiter friend introduced us to that very thing. Reluctantly, Slynn tried the kimchi pizza out of a feeling of obligation, and while you might be thinking that it turned out to be amazingly good…no. It wasn't. But in honor of this much brought up memory, Slynn made a kimchi pizza that was actually tasty.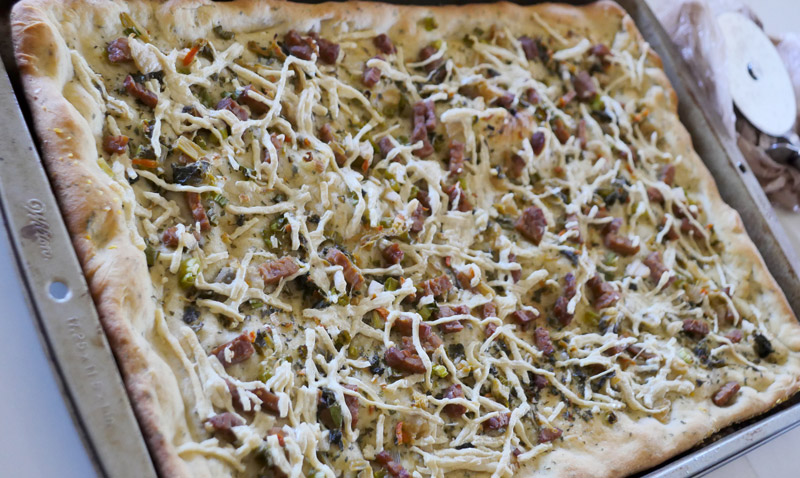 She topped her pizza with marinated sesame garlic tempeh, kimchi, scallions, and vegan mozzarella-like shreds. She made the crust using the 100 Best Vegan Baking Recipes herbed dough recipe, seasoning it with parsley and garlic. She put corn meal on the bottom and brushed the top with olive oil.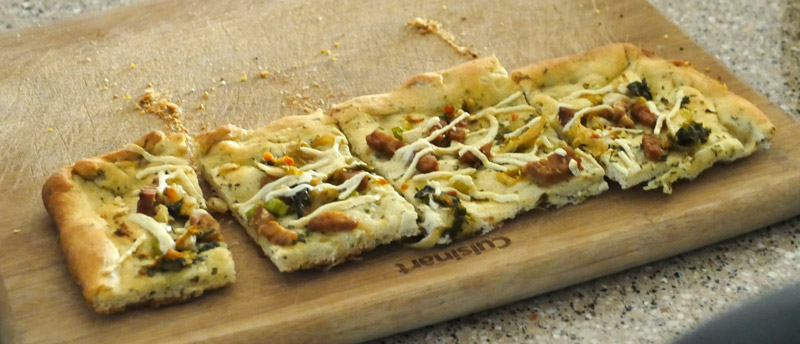 Lilly: Breaded Tofu Cutlet with Rice Noodles
Lilly played off of an eggplant Parmesan and pasta plate by bringing in a Japanese flare and leaving out eggplant altogether. Instead of breading eggplant, she blended silken tofu with basil paste. Separately she combined Panko breadcrumbs, basil flakes, onion powder, garlic, parsley, olive oil, and salt in a dish. Then she dropped spoonfuls of the tofu basil blend into the breadcrumb concoction until thoroughly coated. She cooked some of her cutlets in a glass baking pan and some in a muffin tin that helped give them a more even round shape. She server the breaded tofu with rice noodles flavored with tomato sauce, basil paste, and Earth Balance margarine.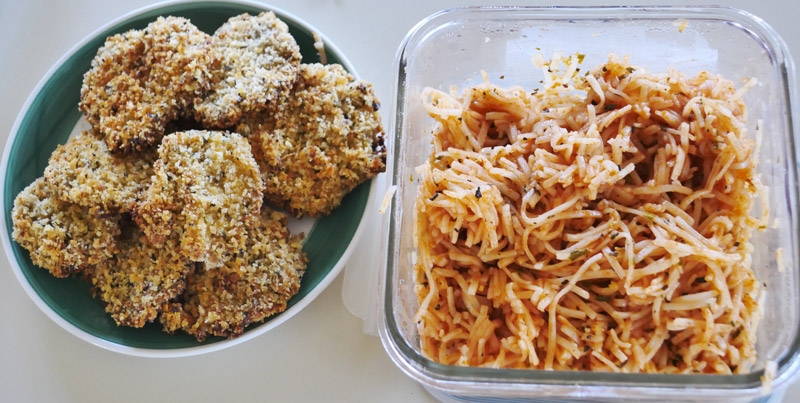 Lauren: Kung Pao Tofu Stuffed Bell Peppers; Oatmeal Cookie Cupcakes
For the Kung Pao stuffed peppers, Lauren marinated tofu in liquid amino acid (could have used soy sauce), balsamic vinegar, sesame oil, and a corn starch water mix. She cooked the tofu with bell pepper, onion, carrot, and green onion, stuffing the result into half bell peppers. She topped the peppers with crushed peanuts and baked them in a 13x9x2 pan.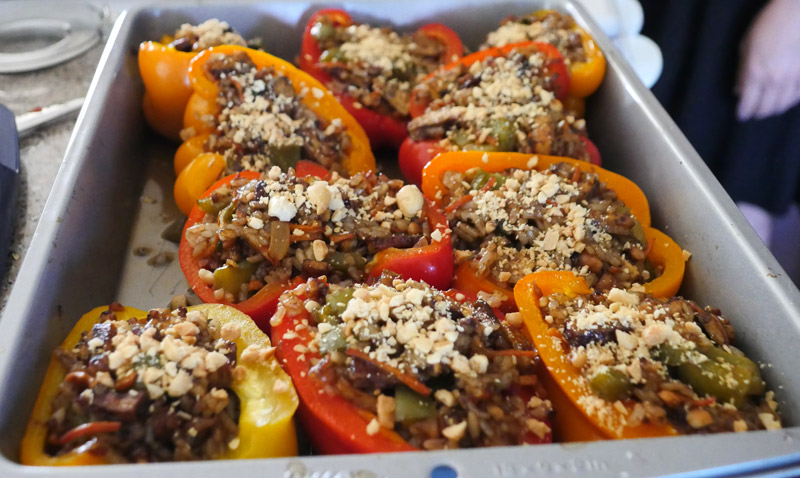 Lauren also made oatmeal cookie cupcakes. For the base, she used the vanilla cupcake recipe from Are You Sure That's Vegan? by Claire Gosse. To give the cakes an oatmeal cookie theme, she added rolled oats, cinnamon, dried cranberries, and shredded coconut. She frosted them with vanilla buttercream and topped them off with cinnamon and more shredded coconut.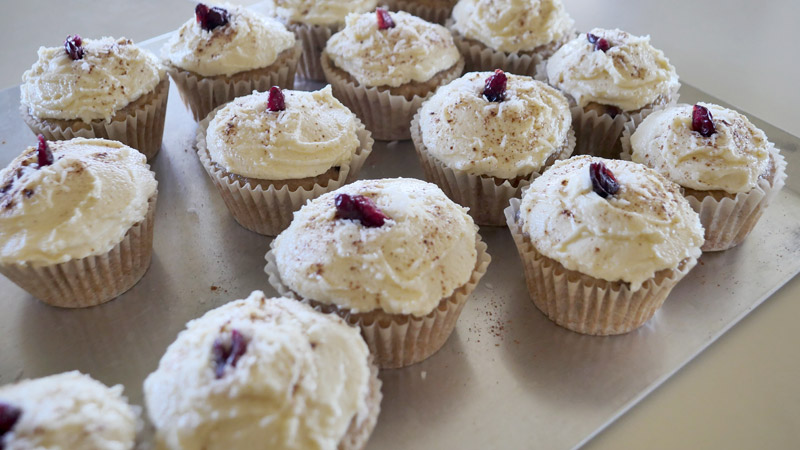 The VBC also threw together a cucumber, grenadine, vodka, fizzy water cocktail to go along with the fusion theme.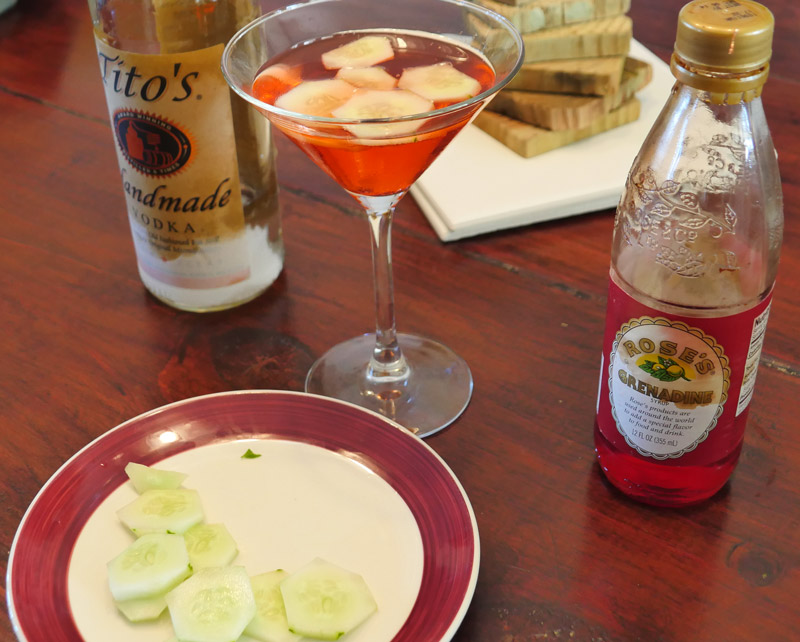 There was also quite a bit of fizzy water out of John's backpack to be had.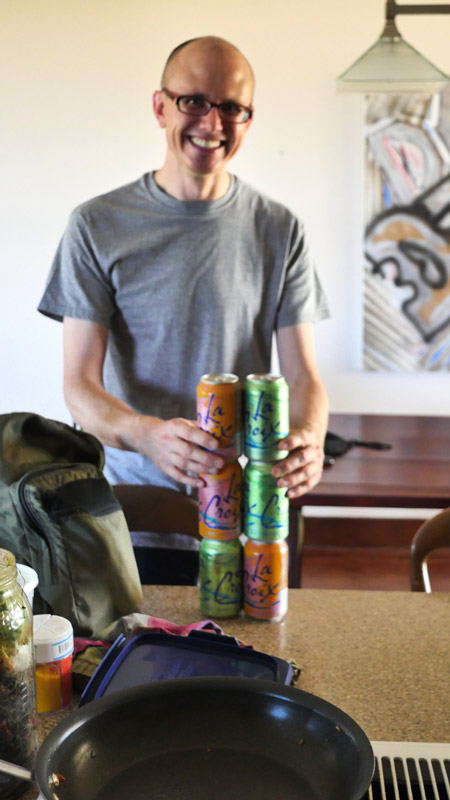 Stinkle was present at the meeting.