August 17th, 2014 – Salads
Sunday, August 17th, 2014
VBC Meeting #18: Salads
Host of the Month: Slynn and Ramon
Location: Denton, TX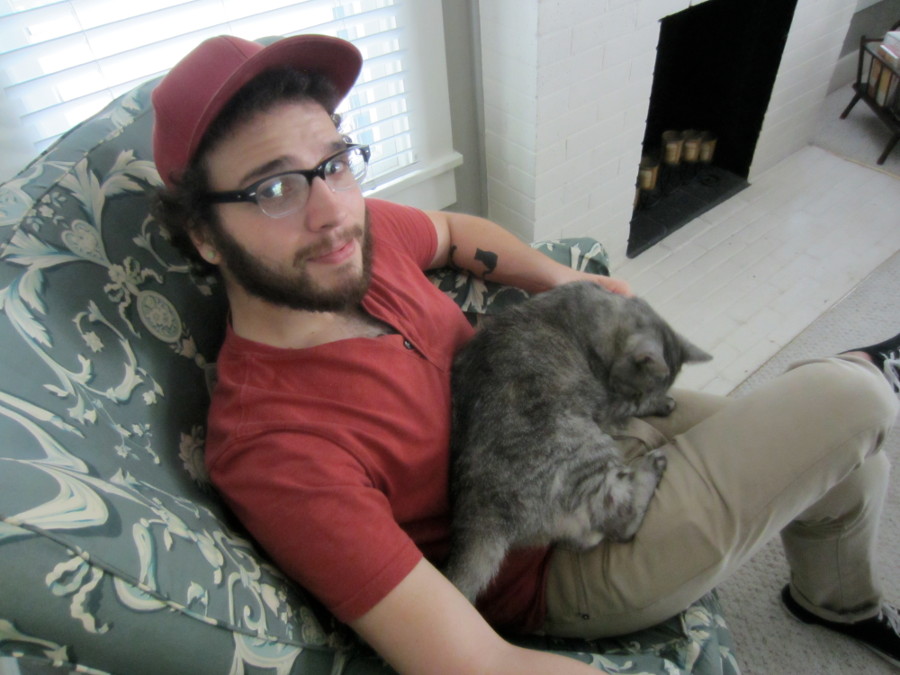 This is what we made: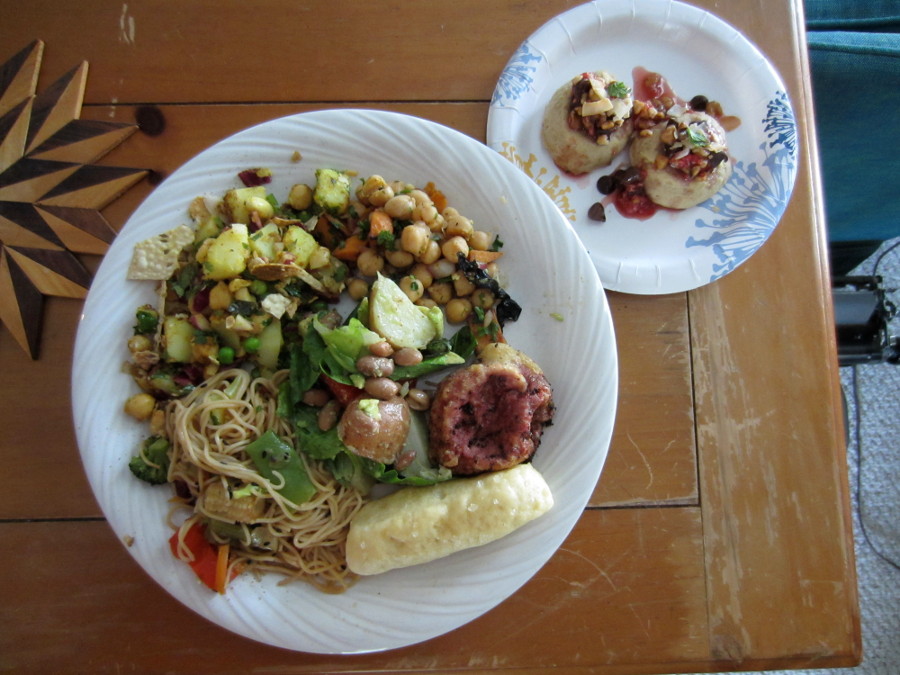 Brenda: Sesame Salad
Brenda made a salad of pasta and vegetables dressed with soy sauce, sesame oil, sesame seeds, and rice wine vinegar.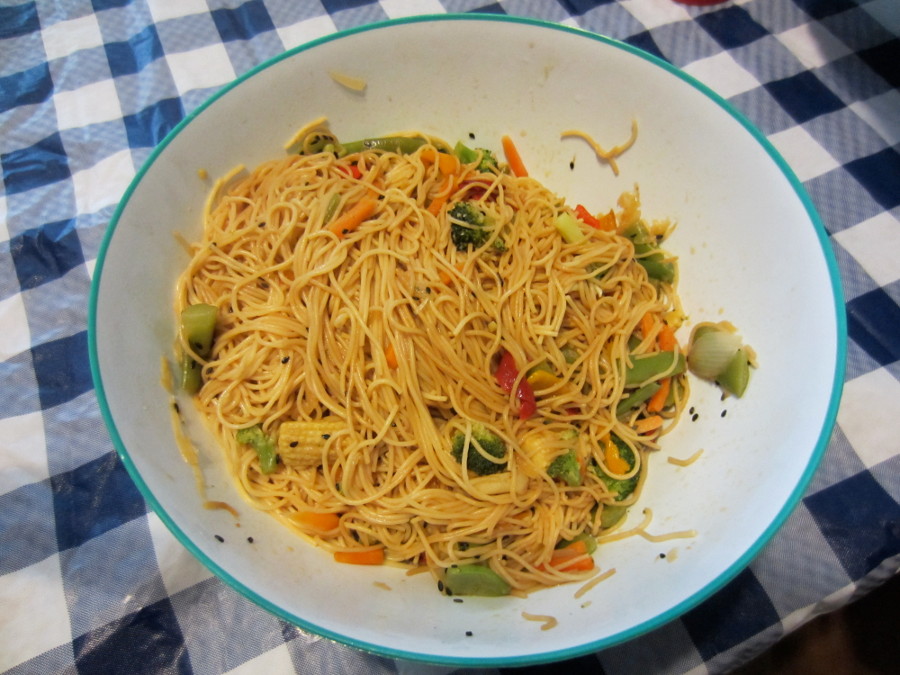 Morgan and Mark: Chickpea Salad
Morgan and Mark built this salad with chickpeas, sweet potato, parsley, red onion, coriander, chili powder, black pepper, lemon juice, garlic, cayenne pepper, and salt.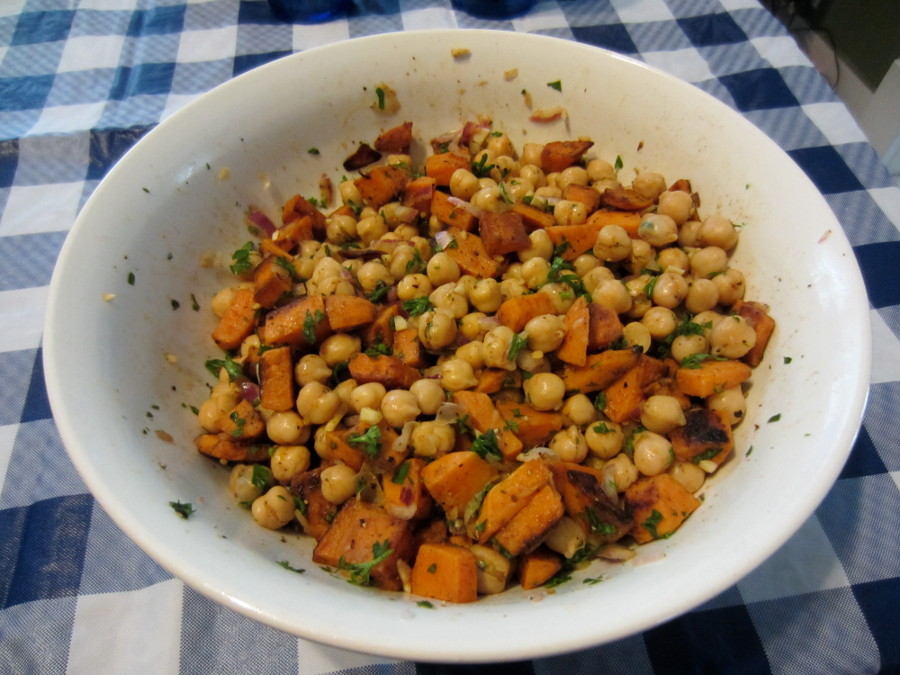 Lilly: Hearty Vegan Garden Potato Salad
Lilly served a salad of romaine, spring mix, avocado (1), English cucumber (1), cherry tomatoes (halved), pinto beans (1 can), and red potatoes (5) marinated in the dressing. The vinaigrette dressing contained horseradish mustard, olive oil, and salt.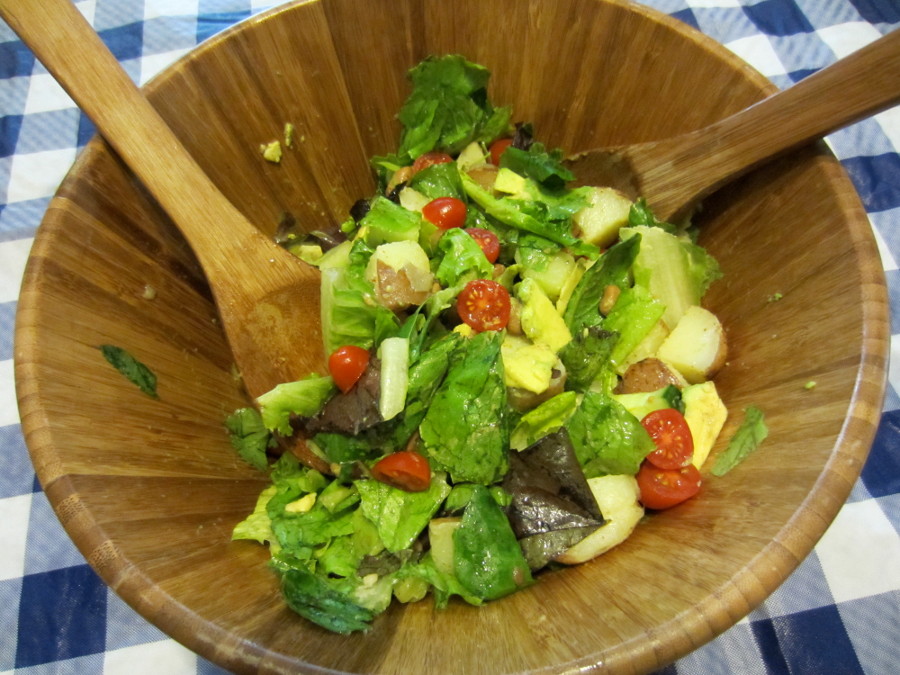 Slynn: Curried Coconut Samosa Potato Salad
Slynn based her offering on this recipe, substituting red cabbage for red onion, from the book Salad Samurai: 100 Cutting-Edge, Ultra-Hearty, Easy-to-Make Salads You Don't Have to Be Vegan to Love. The ingredients included chickpeas, red cabbage, cashews, toasted papadum, toasted coconut, peas, garam masala, mint, and cilantro. The dressing included lime juice, curry powder, and curry leaves.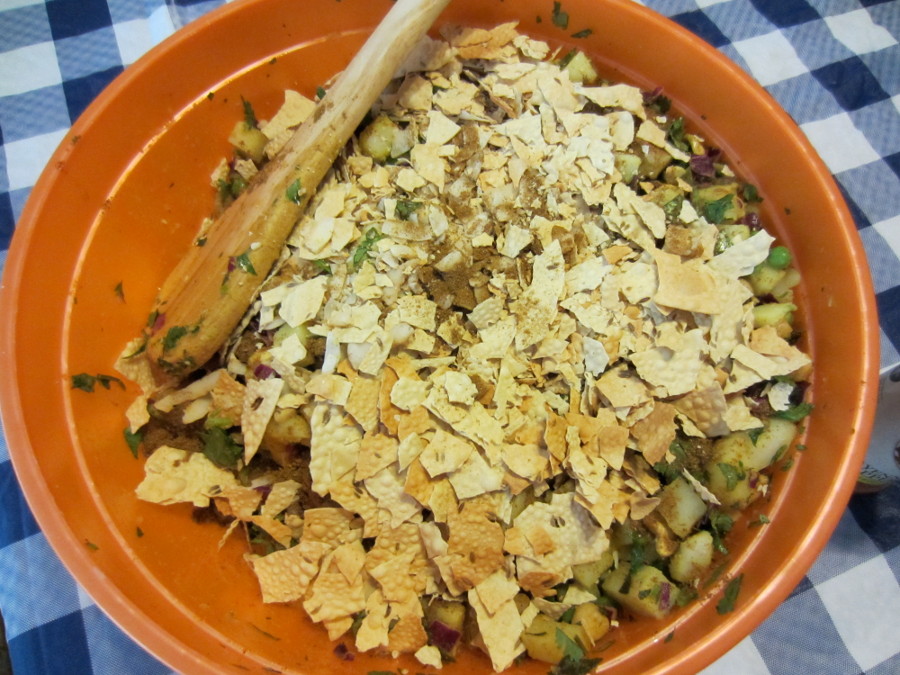 Ramon: Deconstructed Cookies
Ramon made brown sugar cookies topped with a chocolate chip, raspberry, toasted walnut "salad," dressed with a fresh mint simple syrup and topped with toasted coconut flakes and a fresh mint leaf. He has been watching a lot of Chopped.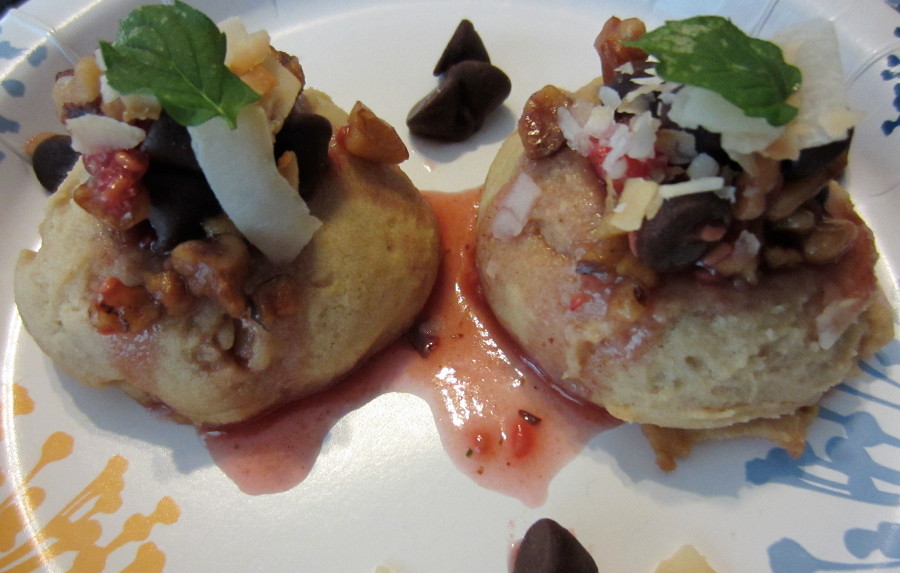 Billy: Deep Fried Smoothie Salad Balls
The ball filling contained food processed okra, tomato, broccoli, beet, and arugula. The batter was made of flour, tofu, and water. Billy made this recipe up as he prepared it.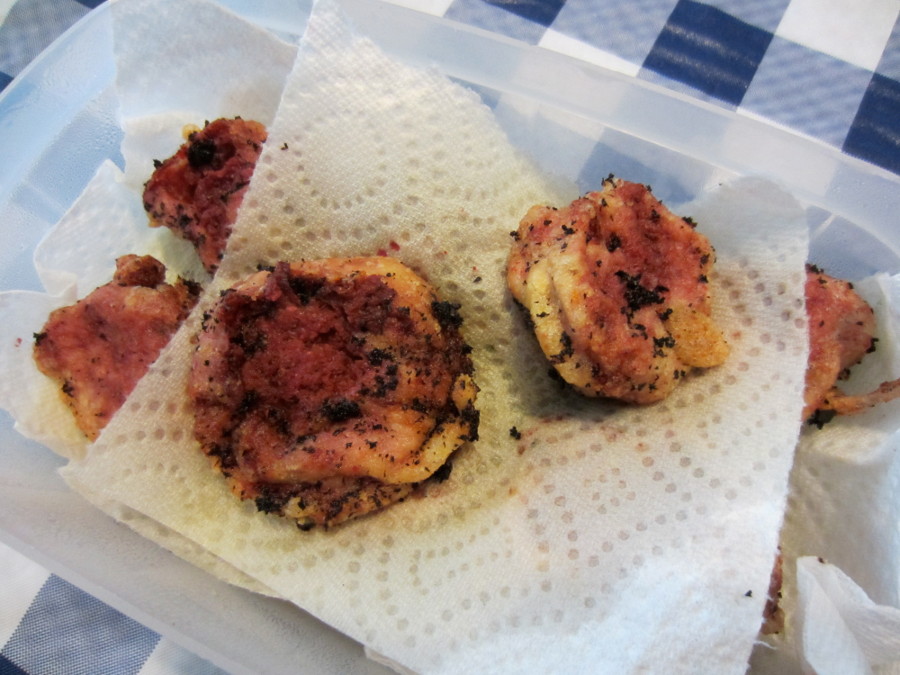 Lauren: Salted Garlic Breadsticks
As an accompaniment to all the salads, Lauren tried out the Better-Than Breadsticks recipe from The 100 Best Vegan Baking Recipes.