April 16, 2022 – Signature Dish
Saturday, April 16, 2022
VBC Meeting #110: Signature Dish
Host of the Month: Slynn, Ramon, and Neva
Location: Denton, Texas
For April we enjoyed a get together in Slynn, Ramon, and Neva's backyard where we got to enjoy the weather, plus Neva's gardening skills. Ramon came up with the theme of Signature Dish, and we all tried to think of something to make that had some sort of our "signature" on it somewhere.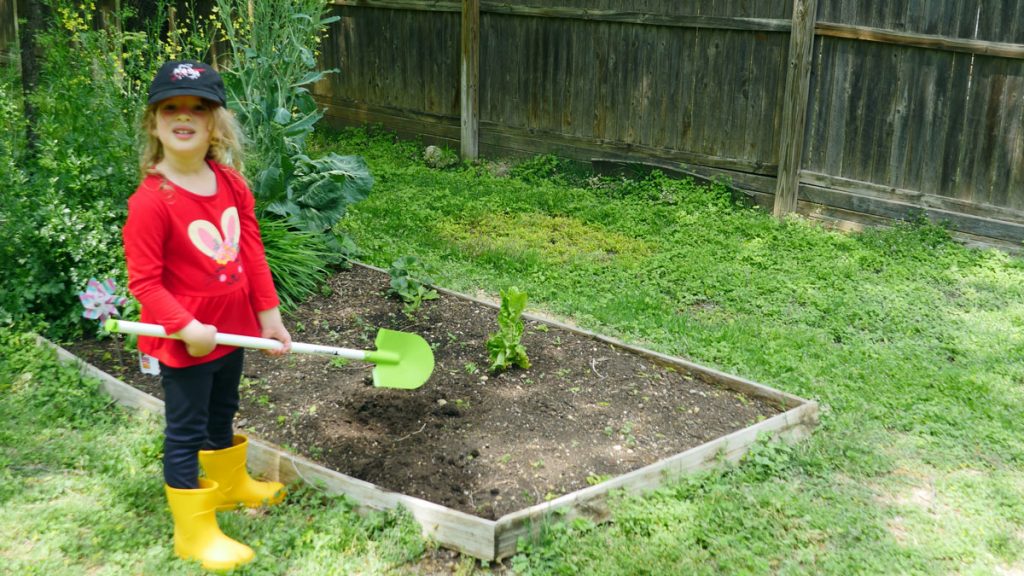 This is what we made: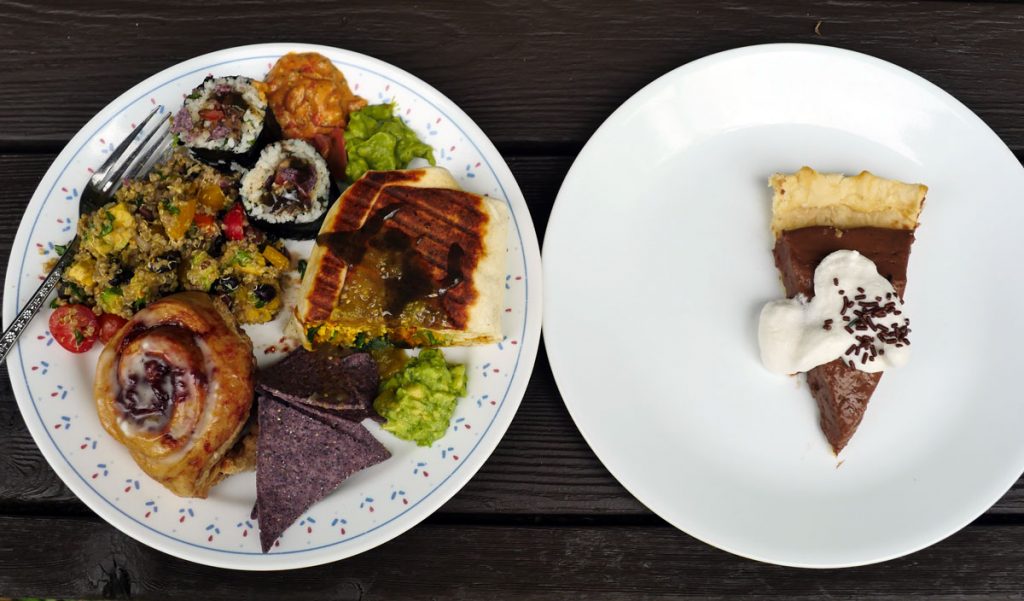 Shannon: Potato Bowl
Shannon makes potato bowls for herself all the time, and since she was joining us remotely for this Vegan Bake Club gathering and didn't need to prepare extra for anyone else, it worked out to make one of her signature bowls to eat with us from afar.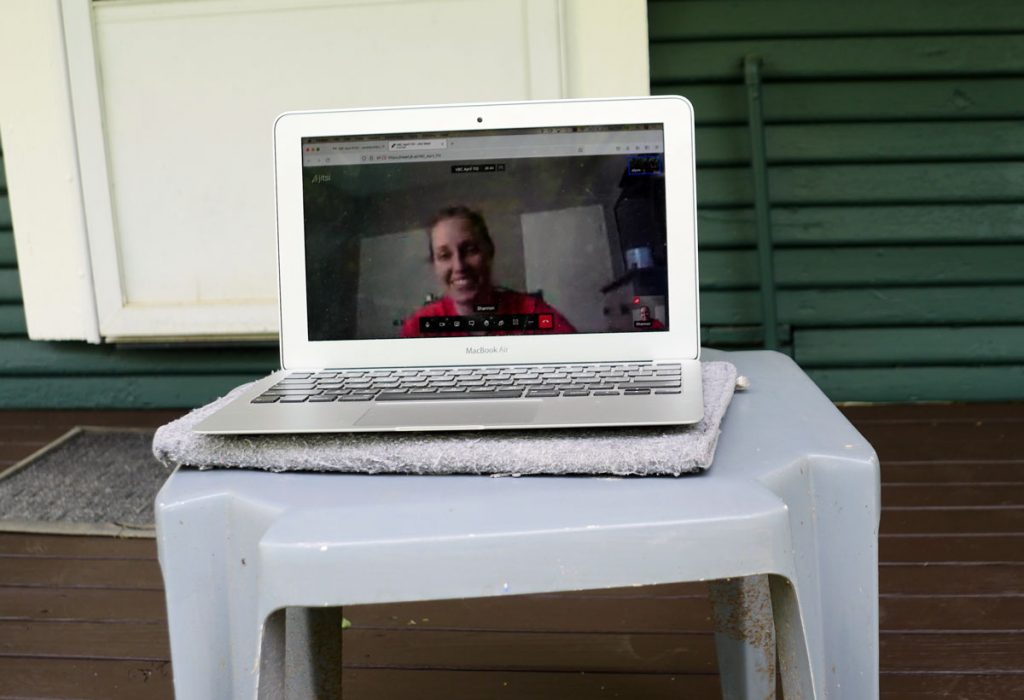 She cooked the potatoes home fries style, first coating them in oil and cooking them in a skillet for approximately 15 minutes, flipping every 3-5 minutes. Once cooked, she put the potatoes on a paper towel and seasoned them with salt and creole seasoning. While cooking the potatoes, she simultaneously sautéed onion, bell pepper, tomato, and arugula. Then she added a chopped microwaved Morning Star Farms Breakfast Sausage Patty. To finish the bowl, she tossed everything together with salt, pepper, and dill for final spices. When she eats potato bowls such as this one, she also likes to add eggplant Ikra –a final signature touch.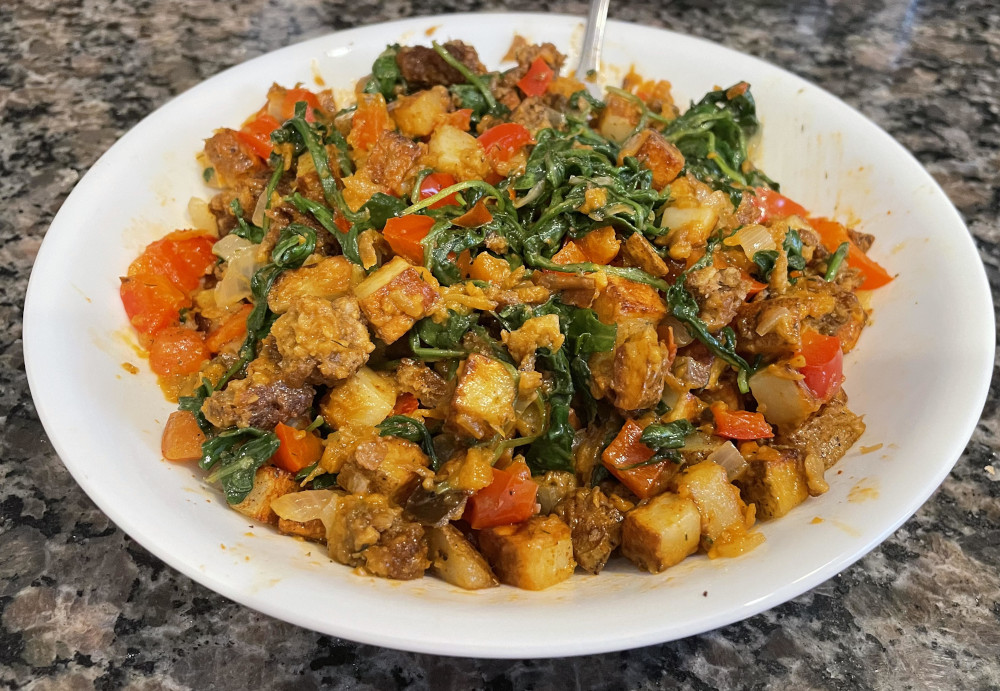 Billy: Nacho Rolls
Because Billy has already made pretty much anything that might be considered his signature dish, he decided to combine two of his favorite things to make and eat, nachos and sushi rolls. He filled nori rolls with cilantro lime rice, homemade black bean refritos, pickled jalapeños, tomatoes, crushed blue corn chips, sautéed mushroom, and Daiya mozzarella shreds. Along side the rolls he served wasabamole, made with avocado, lime juice, salt, and wasabi paste, plus vegan queso that Lauren made while he constructed his rolls with Flaxmilk, nutritional yeast, chickpea flour, salt, smoked paprika, garlic powder, Daiya shreds, margarine, and Billy's mom's homemade picante sauce.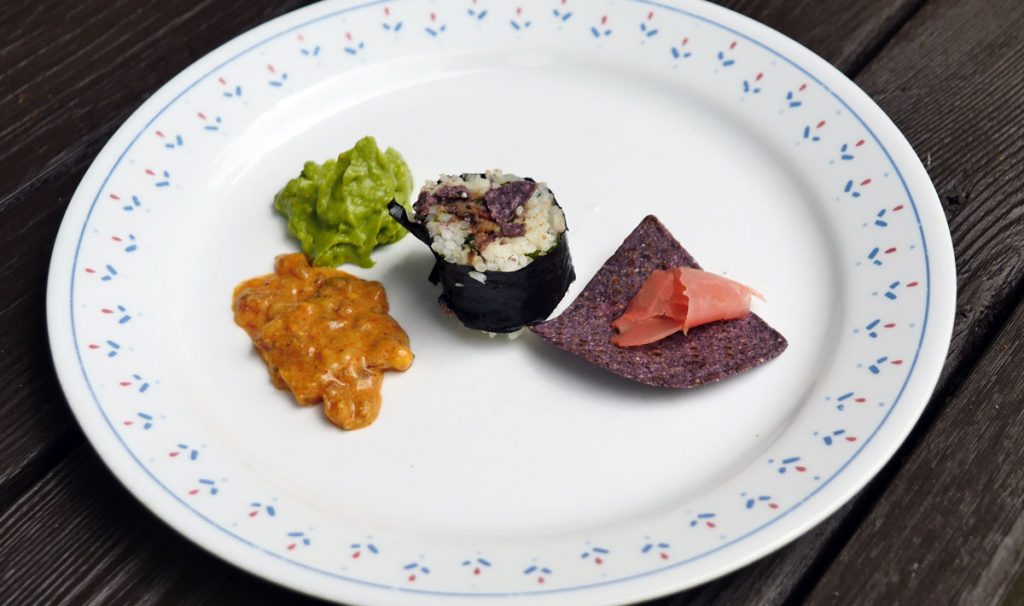 Drew: Black Bean Quinoa Salad
Drew considers his signature meals to be stir fries made with whatever he has on hand, but for this event, he opted to make what he considers his mom's signature vegan dish that she would always make when first trying to cook vegan to accommodate Caroline. The salad included black beans, quinoa, yellow and orange bell peppers, red onion, green onion, cherry tomatoes, cilantro and lime vinaigrette that he mixed up with lime juice, cumin, cayenne pepper, salt, apple cider vinegar, and agave.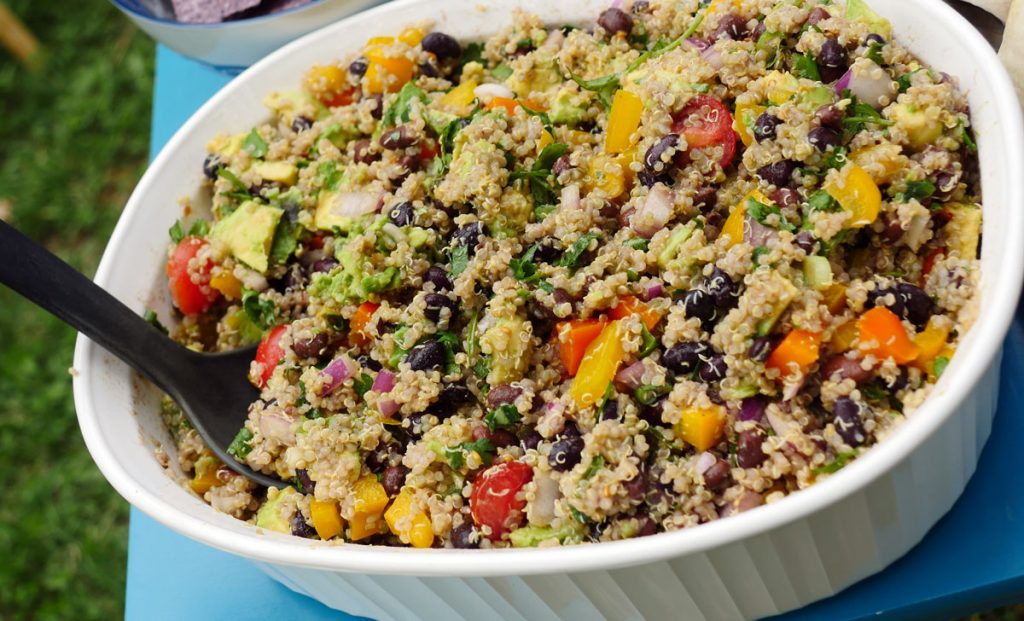 Ramon: Over the Top Breakfast Burritos; Neva's First Burrito
Ramon made a tofu scramble in the oven (his recent favorite way of cooking scramble) with one firm and one extra firm tofu, turmeric, nutritional yeast, salt, pepper, and black salt. He combined this with sautéed onions, peppers, and spinach, air fried potatoes, refried beans, store bought vegan bacon bits, "simple guacamole" made with lime juice, cilantro, avocado, garlic powder, and salt, as well as Daiya Mexican 4-Cheeze blend in giant tortillas from La Azteca. He cooked the burritos on a grill pan, pressing them down with a cast iron skillet to achieve pretty grill marks.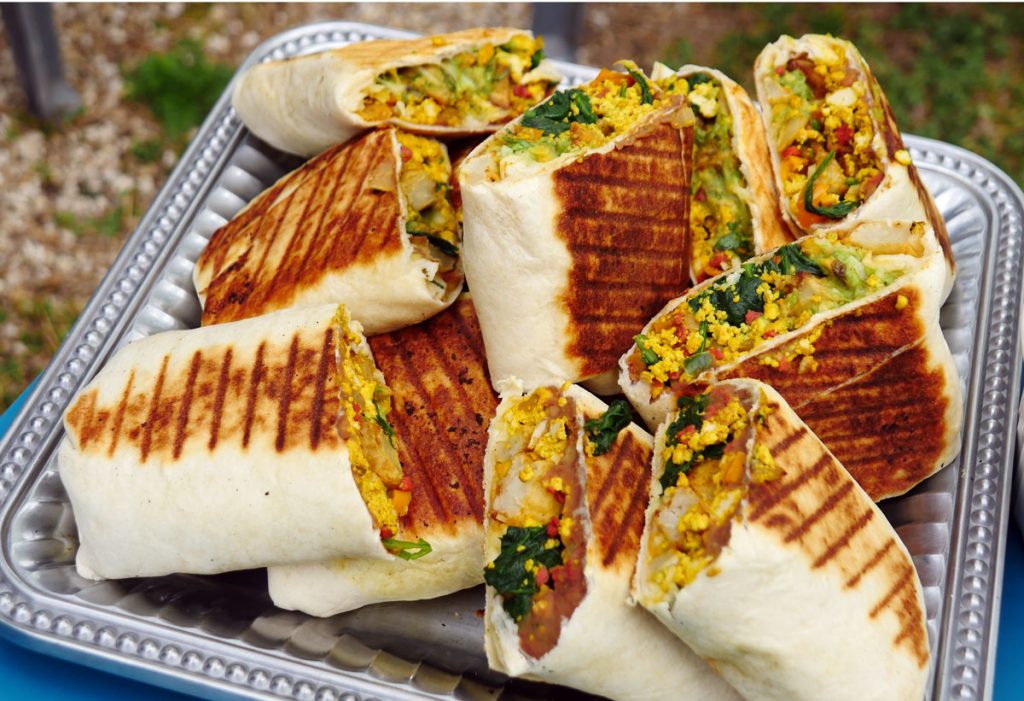 Ramon also made a mini bean and cheese burrito for Neva, perhaps the first burrito she had ever eaten. She was a fan. Don't worry, she shared those chips with us.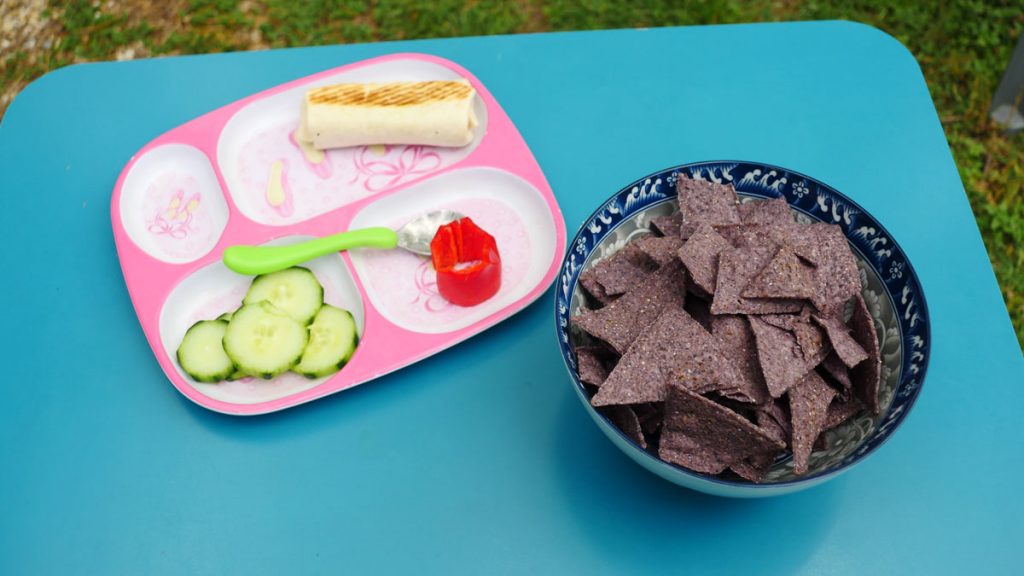 Lauren: Strawberry Cinnamon Rolls
Since Lauren's family has requested homemade cinnamon rolls from her more than once, she went with this for her signature dish. She made the standard dough she makes when baking cinnamon rolls that includes flour (she used a combination of bread, whole wheat, and all-purpose flours), yeast, flaxmilk, apple sauce, sugar, vegan butter, salt, vanilla, and nutmeg. She went with a strawberry variation for the filling that she made with frozen strawberries cooked for a long time with lemon zest, fresh lemon juice, sugar, cinnamon, and a little salt.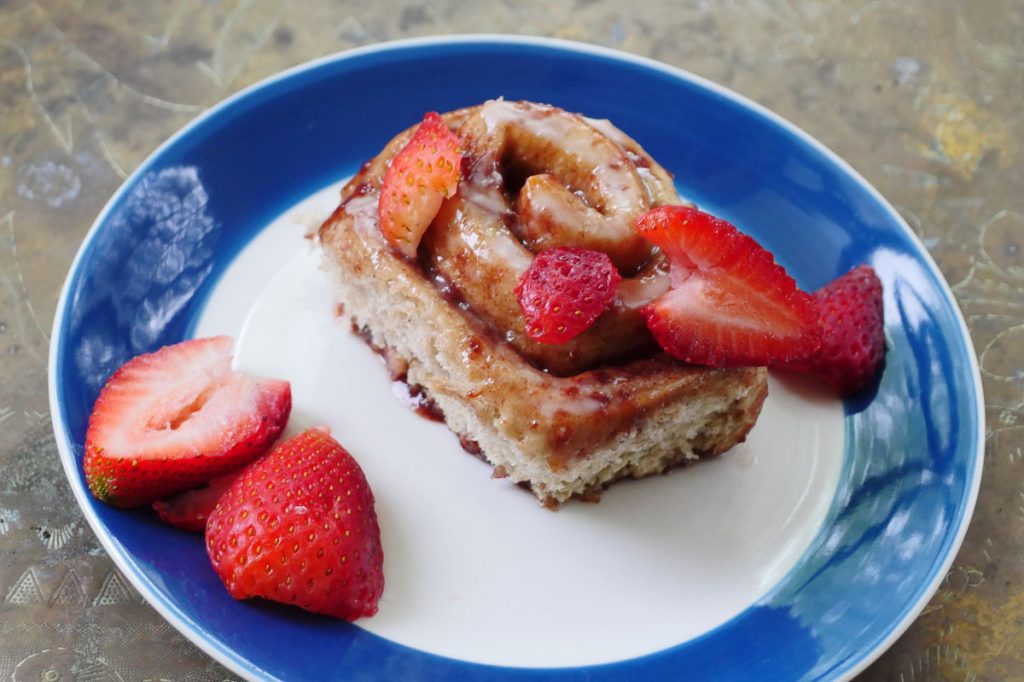 Slynn: Chocolate Pudding Pie
For the base of the chocolate pudding pie, Slynn used her mom's oil pie crust recipe incorporating flour, oil, water, and salt, instead of the graham cracker crust used in the recipe from which she was working. She made the filling with silken tofu, melted chocolate chips, agave (instead of melted sugar and water that was in the recipe), plus vanilla, cinnamon, and cayenne pepper (the recipe says chile powder) for extra flavorings. She made this pie at midnight the previous night while trying to also do taxes with Ramon.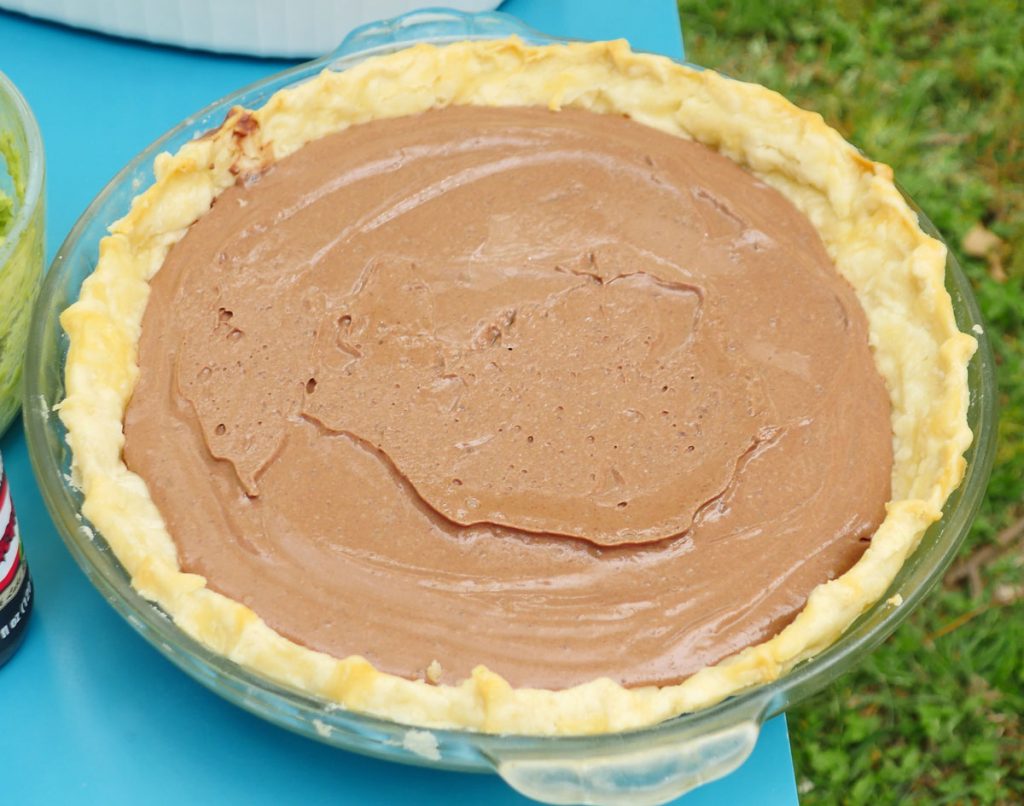 All these signature delights made for a colorfully delicious Spring day!