April 13th, 2014 – Ballpark Food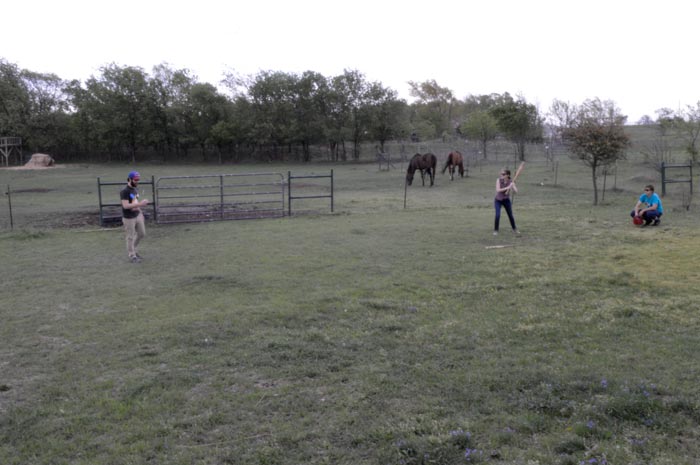 Sunday, April 13th, 2014
VBC Meeting #14: Ballpark Food
Host of the Month: Lauren and Billy
Location: Ponder, TX
This is what we made: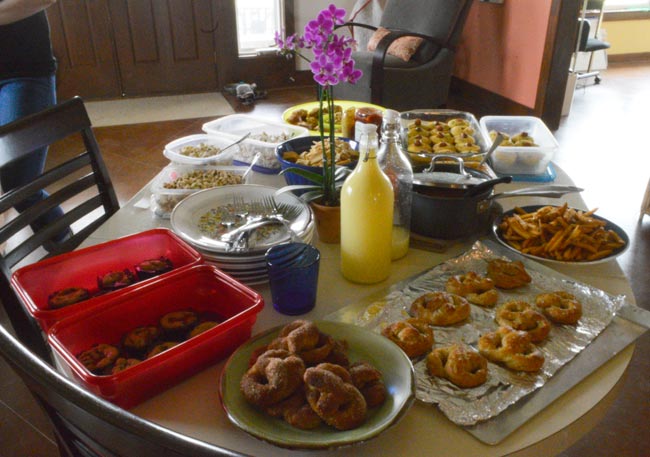 Vanessa: Yu Darvish Dip
Named for the Ranger's ace, ingredients in this hummus included chick peas, Mugi miso, water, paprika, soy sauce, lemon, salt, olive oil, and tahini.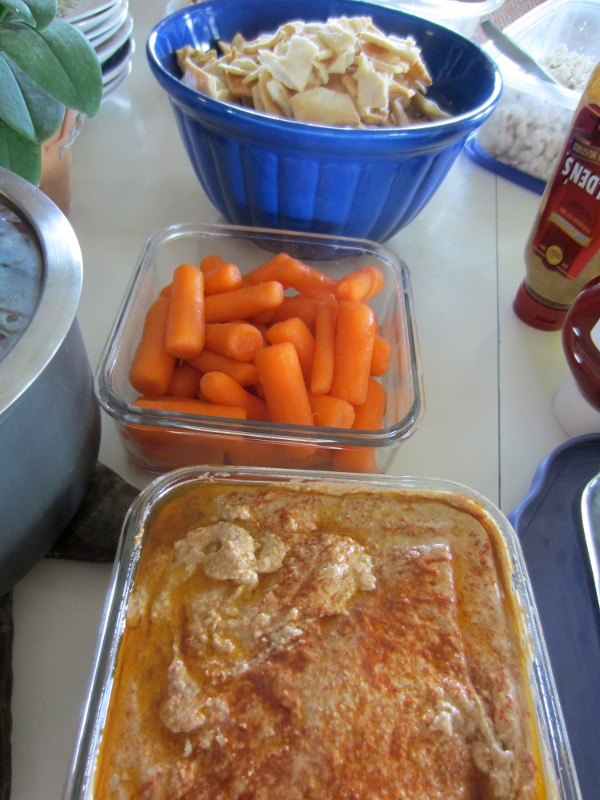 Bryan: Fresh-Squeezed Lemonade
Bryan made his lemonade with lemons, apples, sugar, and water.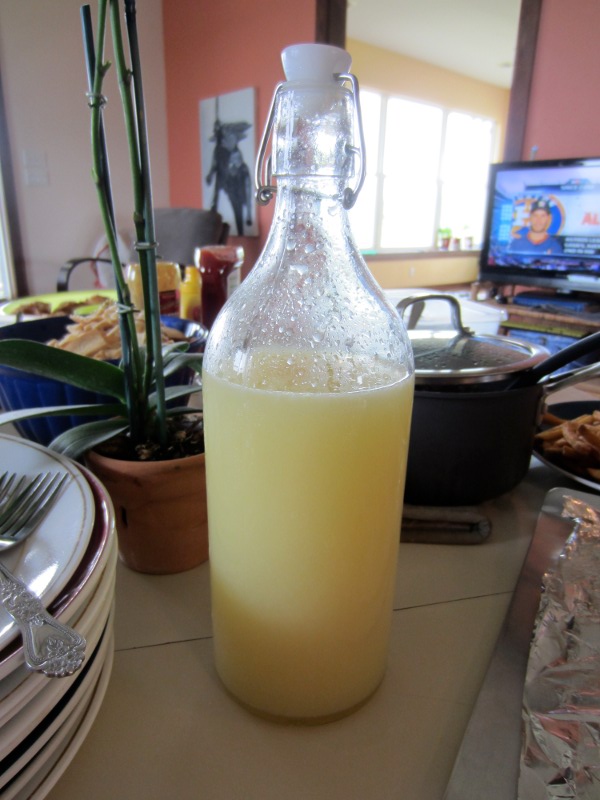 Morgan and Mark: Pretzel Hot Dog Bites
They made pretzel dough from scratch, wrapped them around Lightlife brand Smart Dogs®, and produced these hot dog bites.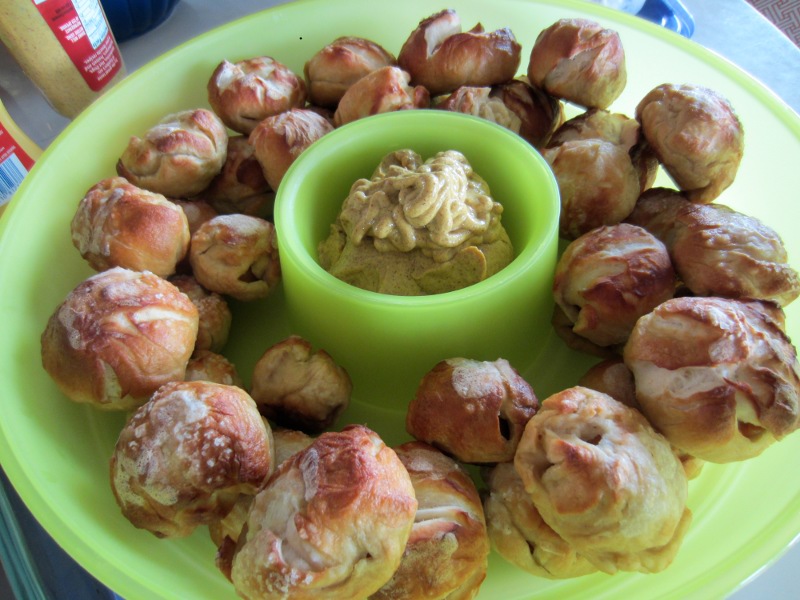 Lilly: Flavors of Popcorn
Lilly concocted three flavors of popcorn.
Coconut – coconut oil, coconut flakes
"Cheese" – Nutritional yeast, Earth balance butter
Caramel – Brown sugar, Earth balance butter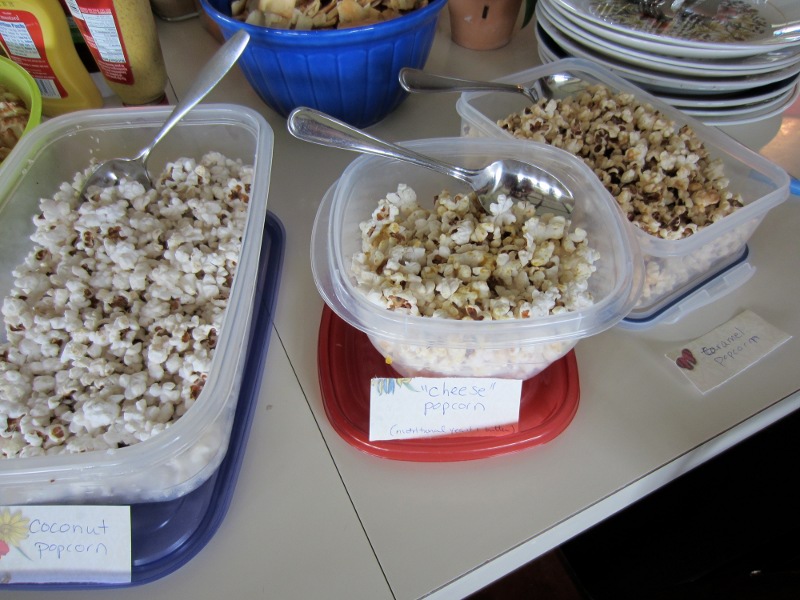 Slynn: Brookies
Trying to recreate something Ramon found while on tour, Slynn made these brookies by first making a recipe of chocolate chip cookies and a recipe of brownies. Then she put the brownie batter into a muffin tin and scooped cookie dough on top. After realizing she had forgotten to add sugar to the brownies, she mixed up a caramel sauce that was poured onto the brookies after baking. Little workarounds like these are what make baking special.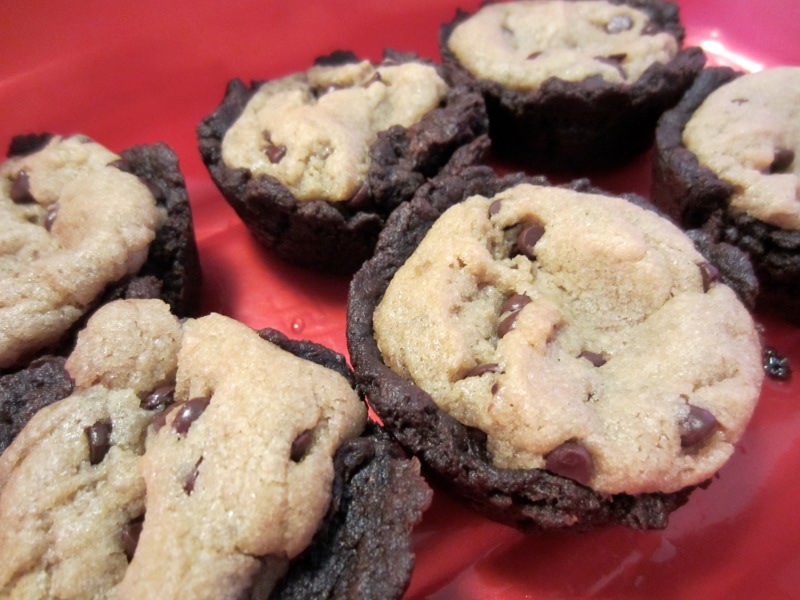 Ramon: Baby Boomstix (baked corndogs)
Ramon made the Skillet Cornbread recipe from Veganomicon but added Daiya® Cheddar Style shreds, green onions, bell peppers, and Tofurky® Hot Dog pieces. Then he baked them in a muffin tin for easy to eat corn dog treats.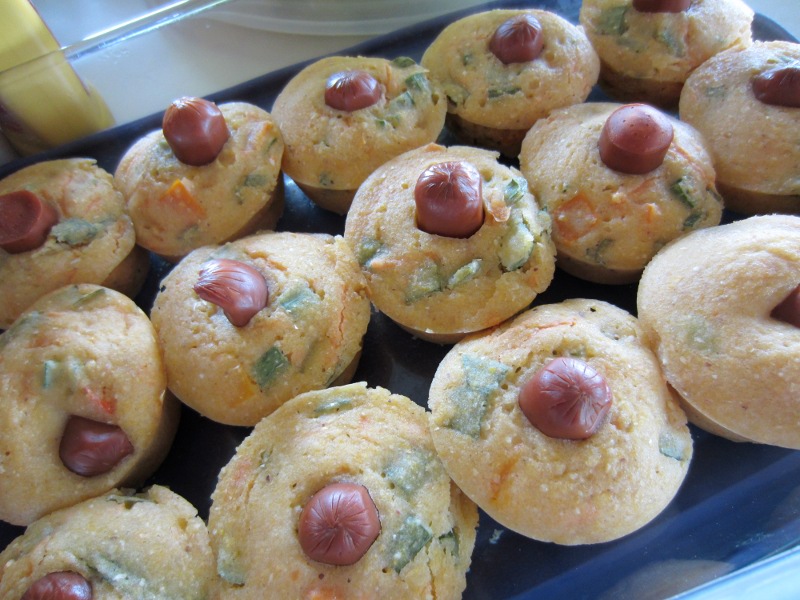 Billy: Chili "Cheese" Fries
Billy made a nutritional yeast based queso sauce, adding soyrizo, Mama Kettler salsa, soymilk powder, and probably several other things. He served it with some store-bought seasoned fries.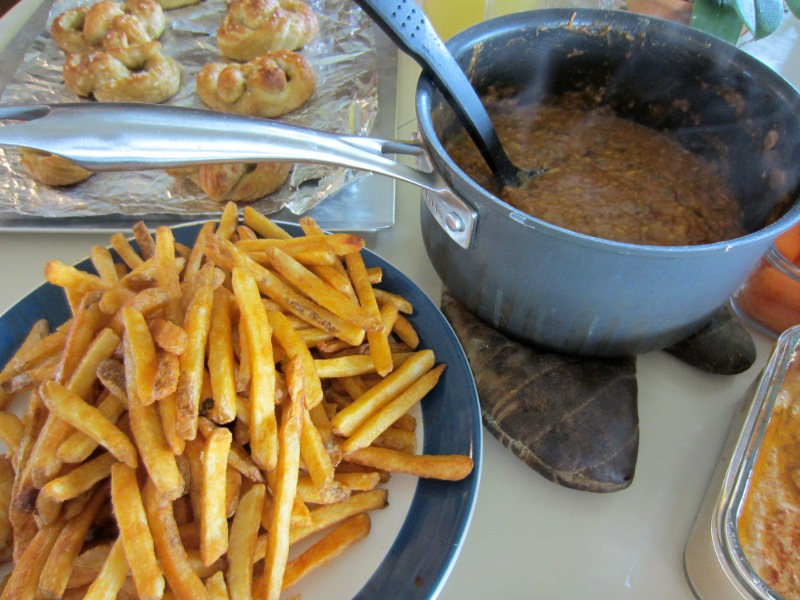 Lauren: Classic Soft Pretzels, Cinnamon Sugar Pretzels
Like Mark and Morgan, Lauren made pretzel dough from scratch. She served one batch seasoned with coarse sea salt and another batch tossed in cinnamon and sugar.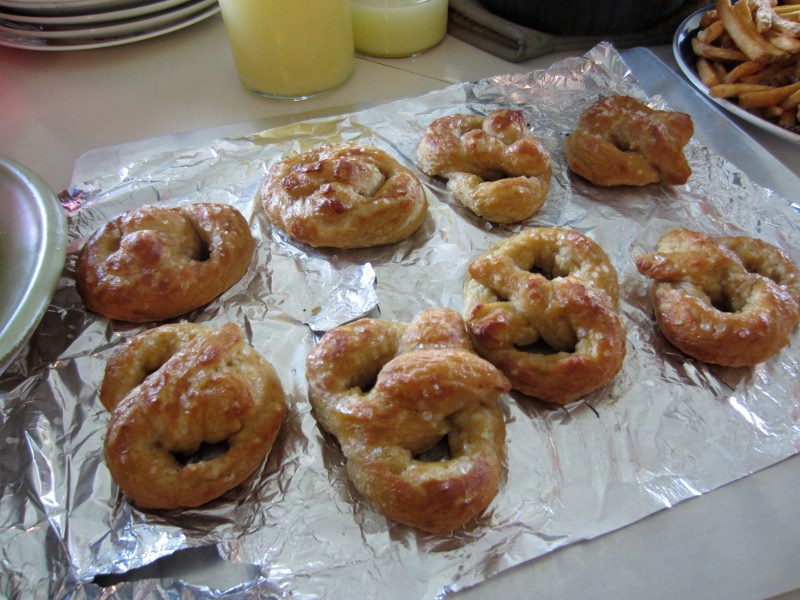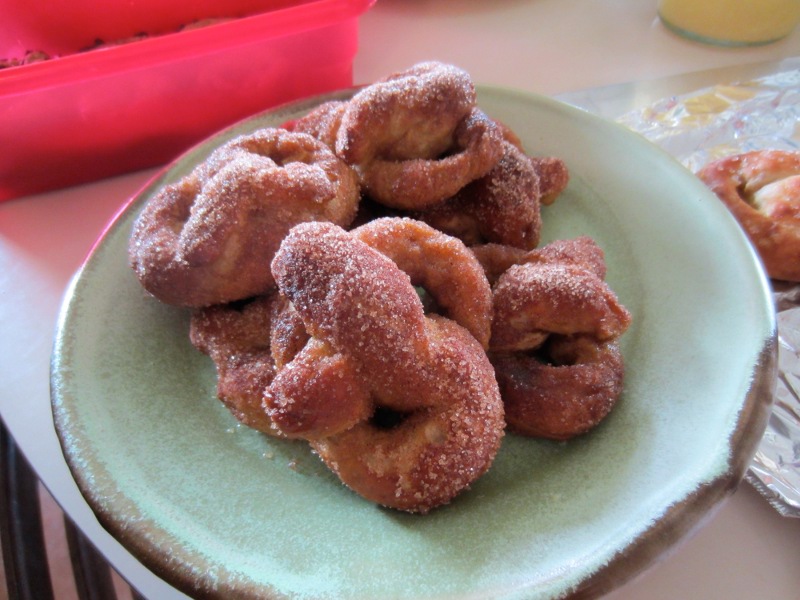 Mmm delicious brown mess.